With almost 1,400 lakes, three major rivers and several more rivers and creeks, there's no shortage of great kayaking here in the Twin Cities.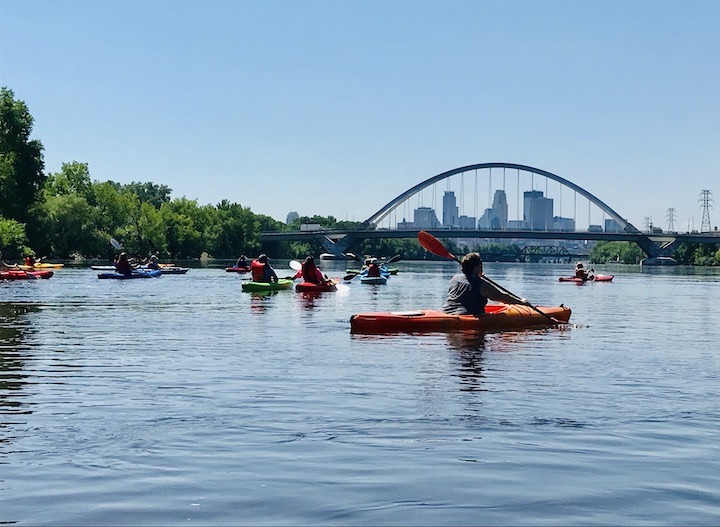 That's a lot to choose from! We'll help you narrow it down to the very best local kayaking within or bordering the 7-county metro area.
(This post is in partnership with Twin Cities Kayaking)
Our Criteria for the Best Kayaking
Here's what we like to see—or not see—when we kayak (or canoe or paddle board) our local lakes:
Water Clarity
One of the joys of kayaking, canoeing and paddle boarding is being on the water itself and enjoying its beauty. Water clarity is really important to this enjoyment. It's a treat to be able to see the bottom, the plant variety and fish swimming.
Our local cities, counties and watershed organizations have been doing a great job in the past few years cleaning up our lakes and rivers. This is important for the health of the entire ecosystem, as well as our enjoyment when we kayak.
Little-to-no Pleasure Boat Traffic
It's a much more pleasant experience to kayak when we don't have to worry about getting run over by speed boats, water skiers and jet skis! And while the waves they throw up with their wake can be fun at times, it can also be a nuisance. And then there's the noise of the motors.
Just a note: Some of the best kayaking near us is on these big waterways that the pleasure boaters love, too. So a way around that is to get out early in the day, avoid weekends if you can, and get out early in the spring. Actually, anytime the weather isn't perfect you'll find less motor boat traffic!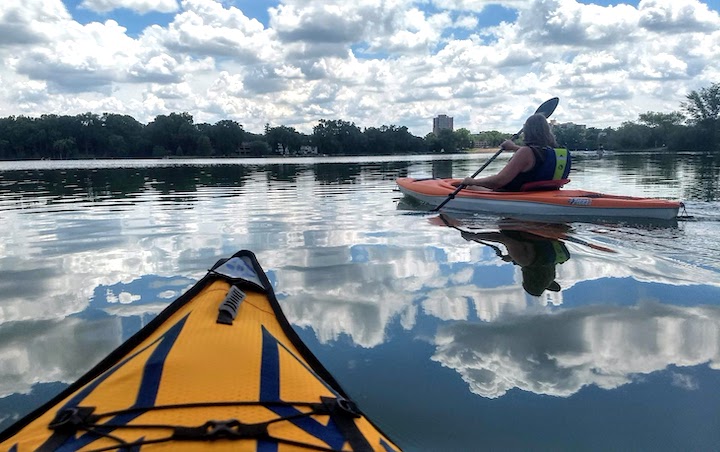 Reliable Water Levels
We've left off a couple of the area's most popular rivers simply because of low water levels since last year. The bigger rivers and deeper lakes are consistently good for kayaking. Low shoreline levels aren't an issue if we're walking our boats down as opposed to trailering them, like the big boats need.
Easy Access
Our recommendations only include those lakes and rivers with easy access via maintained canoe launches or boat launches.
Beautiful Scenery
Our enjoyment of being on the water is a huge part of what makes kayaking wonderful. But the scenery around us is another big part of that. The metro area has both beautiful urban and rural/natural shoreline.
The Best Local River Kayaking
Because of drought conditions in our area and in the north the past year or two, many of our smaller rivers have gotten too low for paddling. Rice Creek, a very popular kayaking spot, is one of them, says John Schulte, of Twin Cities Kayaking.
So we'll focus on the larger rivers that have bigger drainage systems for our 2022 kayaking season:
Mississippi River
Anoka, Hennepin, Ramsey, Dakota and Washington Counties
The biggest river of them all, the Mississippi, makes its way directly through the metro area. Indeed, the reason our Twin Cities are here is because of this river and its confluence with the Minnesota River. The river forms a border of five of our seven metro counties.
The entire stretch of the river in the Cities is a state water trail, 72ish miles. There are canoe launches and boat launches every few miles. You can even kayak the entire length through the metro with just one portage at St. Anthony Falls (and a couple dam/lock systems).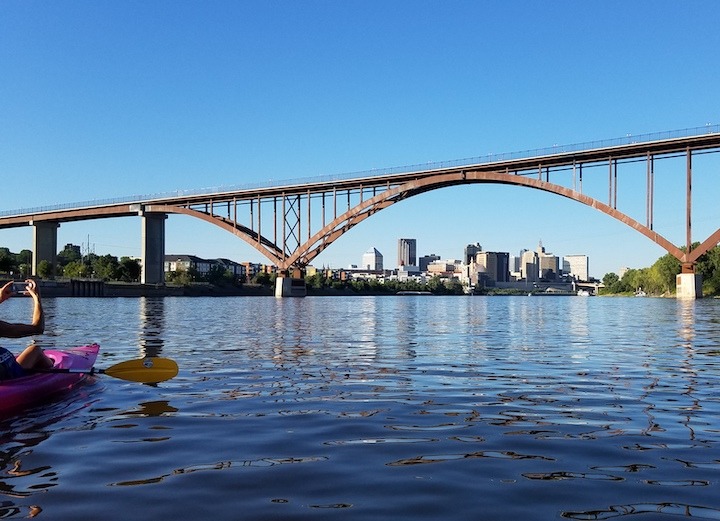 This page on the Minnesota DNR website gives you access to the maps that show mileage and launches. The Twin Cities are part of Segments 9 and 10. There are both rural/natural and urban stretches.
Minnesota River
Carver, Scott and Ramsey Counties
About 30 miles of the Minnesota River enters the Twin Cities metro, providing the borders of several counties, as well, before it enters the Mississippi at Fort Snelling. This river is known for its mostly-gentle current with plenty of natural shoreline until it reaches the Cities.
There are a half dozen boat or canoe launches that give you parking and access to the river. Here's the page from the MN DNR with a link to the map (Segment 6).
St. Croix River
Washington County
The last of the "big three" here locally, the St. Croix River forms the border between Minnesota and Wisconsin, and is both a state water trail and a national scenic riverway.
Some of the most gorgeous kayaking in our area is along the high cliffs on this river near Taylor's Falls and down towards Osceola Landing. While there's development along much of the Lower St. Croix, there's still plenty of natural shoreline. The further south you head, the busier the river gets with pleasure boats.
There are a handful of canoe/kayak camping sites on the St. Croix's banks if you're up for a multi-day adventure!
The MN DNR website has more information and a map.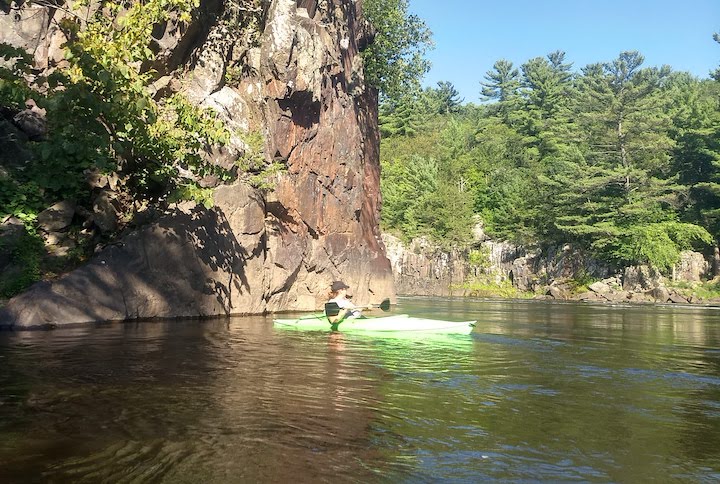 Rum River
Anoka County
The Rum River is much smaller than the first three on this list, but still enough water to kayak in—at least as of late last summer! Its source is Mille Lacs Lake, and it winds its way south to the Mississippi River in downtown Anoka. The entire river is a designated Wild and Scenic River and state water trail.
This river gives you an intimate kayak trip with almost all natural shoreline. The way it winds and bends makes for lots of discoveries along the way. The most popular stretch is from Rum River North County Park to Rum River Central Regional Park.
There are canoe launches in several places along the river, as well as a couple of canoe campsites, should you be up for an overnight or multi-day trip. You'll find a map of Segment 3 on this page, the stretch through Anoka County.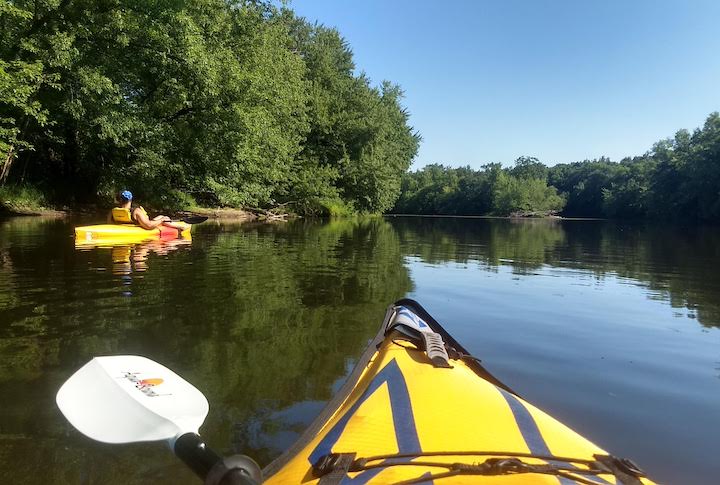 The Best Local Flatwater Kayaking
One of the biggest problems in our local lakes are invasive aquatic species. These choke out native species and are a huge nuisance to both paddlers and motor boats. One way to get around that, if your favorite lakes happen to have this problem, is to get out on the water in early spring before the growing season.
These invasive species are easily transferred from one lake to another by boat, including kayaks. So it's super important that you rinse off the hull of your kayak well after every outing.
One of the ways to avoid these invasive species is to kayak on our bigger lakes. But that can be a challenge, too, because those are the lakes preferred by the pleasure boaters who like speed. Our advice for a quieter paddle on those lakes:
Get out on the water early in the day
Avoid hot summer weekends
Take advantage of our shoulder seasons for kayaking, spring and fall
Here are some of the best lakes near us for kayaking:
Minneapolis Chain of Lakes
Hennepin County
The Minneapolis Chain offers some of the best urban kayaking anywhere! The waterways included in the chain are Bde Maka Ska (formerly called Lake Calhoun), Lake of the Isles, Kenilworth Channel, Cedar Lake and Brownie Lake.
Some of the lakes are quiet, others are busier (Isles and Maka Ska), but they're all beautiful. The route includes cool bridges, sand beaches for swimming, great views of the Minneapolis skyline and lots of water to paddle.
Phalen/Keller Regional Parks
Ramsey County
Saint Paul has its own chain of lakes, too, in Phalen/Keller Regional Parks. The waterways included are Lake Phalen, Round Lake, Keller Creek, Keller Lake and Spoon Lake. One of the most visited parks in the Twin Cities, you'll have plenty of company—but not motor boats.
Lovely bridges, mature trees, restored shoreline along Keller Creek—all are part of the kayaking you'll find here. You'll find lots of people, too, so consider early in the day, avoiding weekends and shoulder season paddling if you prefer more solitude.
Lebanon Hills Regional Park
Dakota County
Lebanon Hills also has a chain of lakes—this time with portages rather than canals that connect them. This is the only lake system in the Cities that gives this true portaging experience.
Not nearly as trafficked as the lake chains in Minneapolis or Saint Paul, you'll have a very quiet experience. The only others you may see are hikers or local wildlife.
Surrounded by a couple thousand acres of forest, hills and prairie, these lakes are in a completely natural setting with no motor boats allowed. There are canoe launches on the east and west ends of the chain.
Dakota County has recently installed a couple of sand filters in this system to help strain out the high phosphorus levels that have made the waters murky. We hope to see these lakes get healthier and more clear as a result.
Lake Minnetonka (under certain conditions)
Carver and Hennepin Counties
Lake Minnetonka, at 14,528 acres, is the largest lake in the Twin Cities metro. It's actually a group of 16 lakes that are connected together into one massive waterway. It has about 125 miles of shoreline, which is why we're listing it here.
If you have a sea kayak or other longer boat that can handle waves, Lake Minnetonka can give you a great paddle…if you avoid the busy summer weekends! This lake is extremely popular with pleasure boaters. Or take advantages of early mornings and our shoulder seasons for a more relaxed experience.
Because of its size and, therefore, susceptibility to big waves in windy conditions, experienced kayakers will have the most fun on this lake. You'll want a map with you, too, to make sure you can find your way in and out of the many bays and around the islands.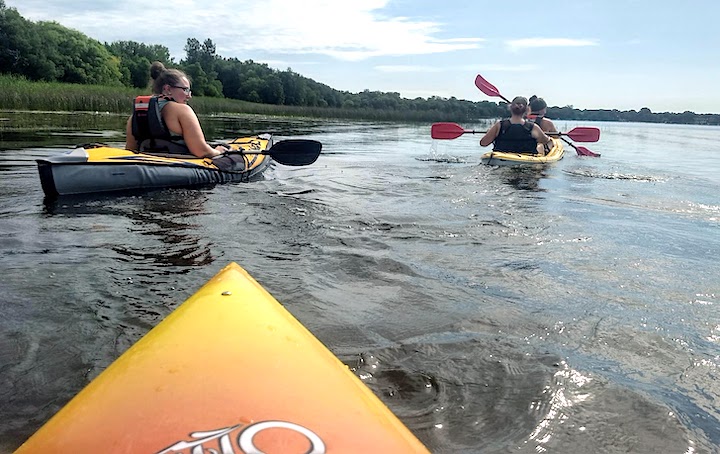 Square Lake
Washington County
Square Lake, accessed via the boat launch at Square Lake County Park, has some of the best water clarity in Minnesota. This clarity makes it fun to kayak along the shoreline to see what's beneath us.
There's a swimming beach next to the boat launch, both of which are very busy during the summer, especially weekends. So, as with other popular destinations, plan your trip for time slot with less chance of crowds.
Non-Motorized Local Lakes
Several of our local parks include lakes where gas motors aren't allowed, making them ideal spots for kayaking, canoeing and paddle boarding. Some of them are:
Como Lake in Como Regional Park (Saint Paul)
Hyland Lake in Hyland Park Reserve (Bloomington)
Lake Nokomis (Minneapolis)
Cleary Lake in Cleary Lake Regional Park (Prior Lake)
Murphy Lake in Murphy-Hanrehan Park Reserve (Savage)
Eagle Point Lake in Lake Elmo Park Reserve (Lake Elmo)
Lake Rebecca in Lake Rebecca Park Reserve (Rockford)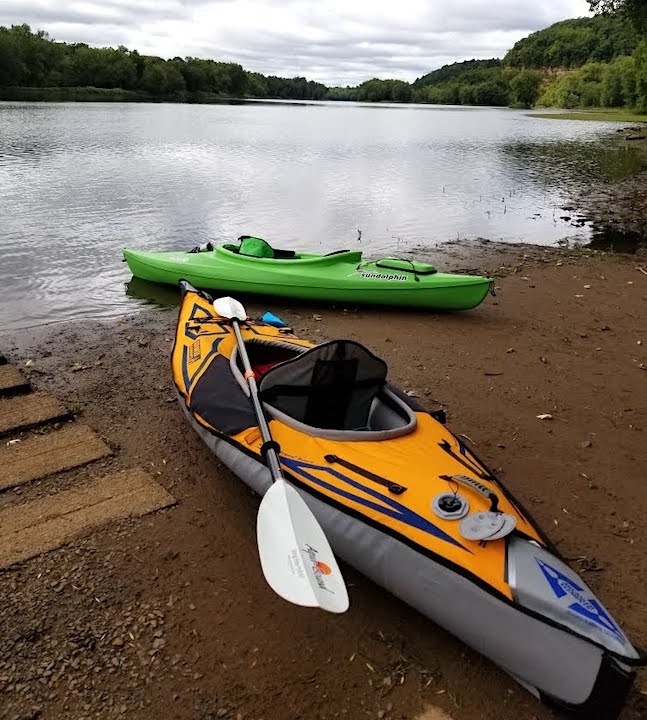 Where You Can Rent Kayaks
If you don't own your own kayak(s), you're limited in where you can go—you'll go where the rentals are.
That is, unless you rent kayaks through Twin Cities Kayaking!
Owner John Schulte and his team will bring the kayaks to you at whatever waterway you choose that's within 45 minutes of Minneapolis/Saint Paul.
Twin Cities Kayaking offers several recommended trip options, group and party packages, and will do custom trips for you and your group, if desired. They operate 7 days a week the entire paddle season, from the first of May through the end of October.
Find more information and reserve your trip today.
Twin Cities Paddling Guide
Published in 2020, our 52-page digital Paddling Guide is the easiest way to find local lakes and river trails in all seven counties of the Twin Cities metro area.
Here's more…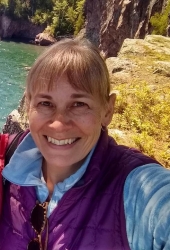 Latest posts by Sharon Brodin
(see all)