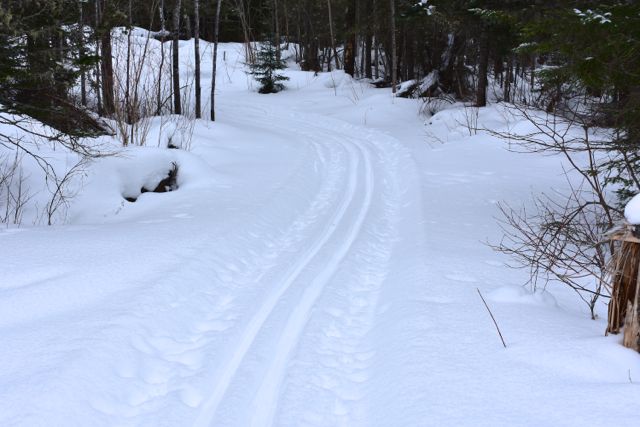 Two of Scott County's regional parks offer cross country skiing and snowshoeing trails. Both are part of the Three River Park District, so skiers need a Three Rivers Ski Pass. You can buy one online by clicking here.
Cleary Lake Regional Park (Prior Lake)
Popular Cleary Lake grooms 6 miles of cross country ski trails that are good for all skill levels. The terrain is rolling, wooded hills. There are also 1.5 miles of skijoring trails. You'll need a Three River ski pass for both. Rental equipment is available at the Visitor Center (bring your own dog!).
Snowshoers are also allowed on the ski trails as long as there isn't a ski event happening. You can rent equipment from the Visitor Center but won't need a ski pass.
Here's the Cleary Lake winter map.
Murphy-Hanrehan Park Reserve (Savage)
Murphy-Hanrehan is a super destination for advanced cross country skiers, both classic and skate. 9 miles of challenging hills await you! A Three Rivers ski pass is required.
Skijoring? You and your pooch can head out on over 5 miles of multi-use trails. There are almost 6 miles of snowshoe trails here, too, some of which is multi-use. No pass is needed for these two activities.
No rental equipment is available. Here's the Murphy-Hanrehan winter map.
---
Other Resources: