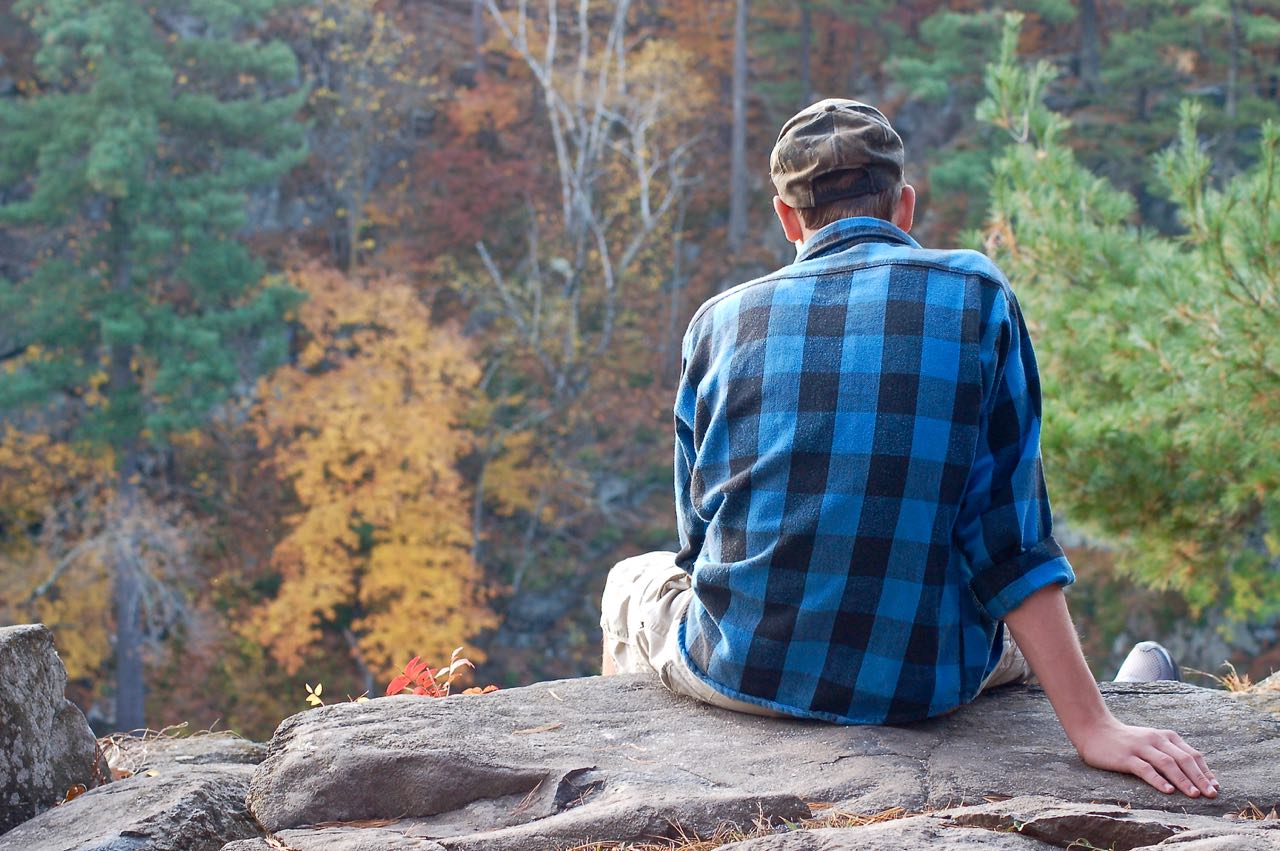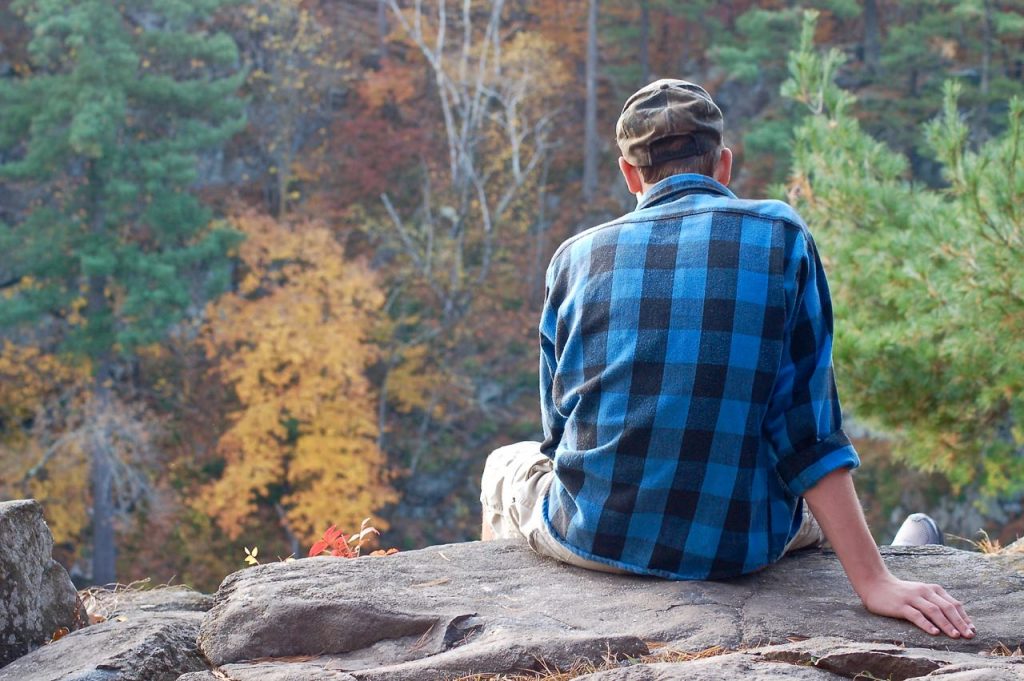 Twin Cities Outdoors is focused on outdoor recreation opportunities in the metro area. But we also want to include some of the best outdoor destinations outside the Cities to induce you further out!
This page will evolve over time as we continue to add destinations we have personal experience with.
Do you have a place your family loves to go to be active outside? Let us know about it! Contact us here.
Within 100 Miles of the Twin Cities
Here are some locations for an easy day trip or weekend trip from the Cities. We picked them for their beauty and great outdoor rec options:
Interstate State Park • Chisago County (47 miles NE of Saint Paul)
Interstate Park is more well-known as Taylor's Falls. But while Taylor's Falls is the name of the town next door, Interstate Park hosts the famous potholes, falls, dramatic cliffs and scenic trails alongside and overlooking the St. Croix River.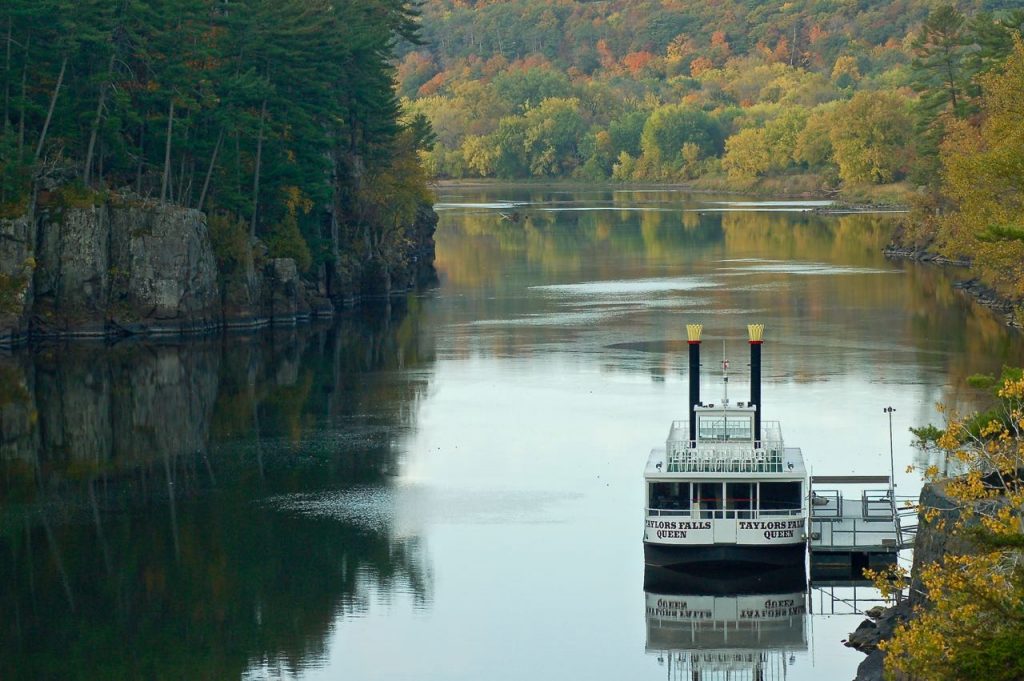 This extremely popular state park is very busy throughout the summer, especially on the weekends, due to it's easy distance from the metro area. There are 4 miles of hiking trails, great picnic spots, camping and paddling on the St. Croix (either rent in the park or bring your own boat).
There are no ski trails here during the winter, but snowshoeing is allowed on the hiking trails. Visit Minnesota's DNR page for Interstate Park.
Wild River State Park • Chisago County (50 miles NE of Saint Paul)
Wild River State Park, just north of Interstate Park and also along the St. Croix River, is a less-visited park, enjoyed by visitors who enjoy fewer people and a wide variety of outdoor rec options.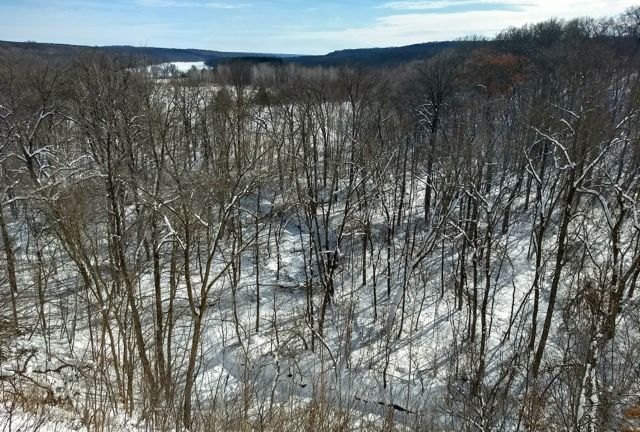 This park has 35 miles of hiking trails, 18 miles of horse trails, 30 miles of cross country ski trails and 6 miles of snowshoe trails (with snowshoeing allowed anywhere in the park except on the ski trails). There are several camping options, too: canoe and backpack sites, RV, tent and group camp areas and horse camping.
Read: Cross Country Skiing in Wild River State Park
Banning State Park • Pine County (90 miles N of Minneapolis)
Banning State Park is known for the Kettle River that flows through the length of the park, its hiking, camping and cross country skiing. The Kettle is a popular whitewater kayak and canoe destination, with the high waters of spring being most popular.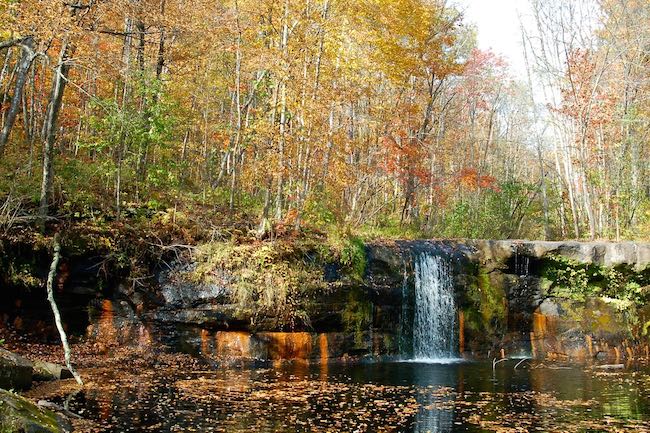 Banning's 17 miles of hiking trails are largely wooded with many great views of the Kettle River. Wolf Creek Falls is one of the most popular photo ops in the park, accessible on foot. 13 miles of ungroomed ski trails beckon during the winter, and snowshoeing is encouraged anywhere.
Read: Hiking in Banning State Park
Across the River: West-Central Wisconsin
Yes, we'll even include parts of the Badger State in our field trip options!
Interstate Park • St. Croix Falls, WI (50 miles NE of St. Paul)
Like it's namesake park across the river, Wisconsin's Interstate Park takes full advantage of it's location along the beautiful St. Croix River. But in our opinion, the hiking is better here than on the Minnesota side. Many, many awesome views from high up on the cliff tops and along the shore. A variety of trails take us through diverse and very scenic terrain.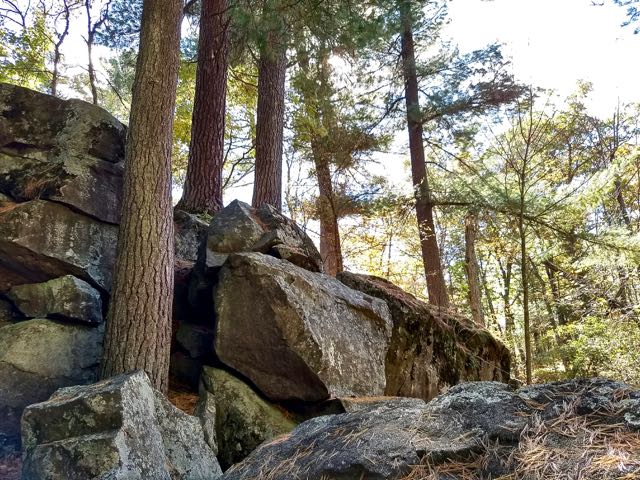 There are about 9 miles of hiking trails in the park, many being various interconnected loops. This gives you several distance options, depending on your group and the time you have. In the winter, those trails are open for skiing and snowshoeing, and one loop is groomed for cross country skiing only.
Read: Hiking in Wisconsin's Interstate Park
Willow River State Park • Hudson, WI (24 miles east of St. Paul)
The main attraction here is Willow Falls, and it's deserving of its popularity! There are also 13 miles of hiking trails and three large campgrounds, not to mention a Group Campground.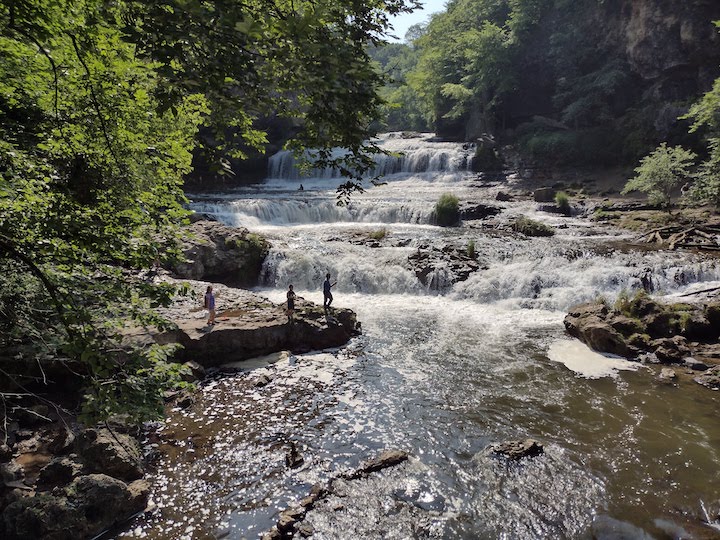 Willow River is very accessible for those of us who live in the Twin Cities. It's easy to make a day trip of this park, or even spend a few days in one of the campgrounds to fully enjoy.