Though there's just one campground in Dakota County, it's a beauty! There are also some camping cabins in another regional park.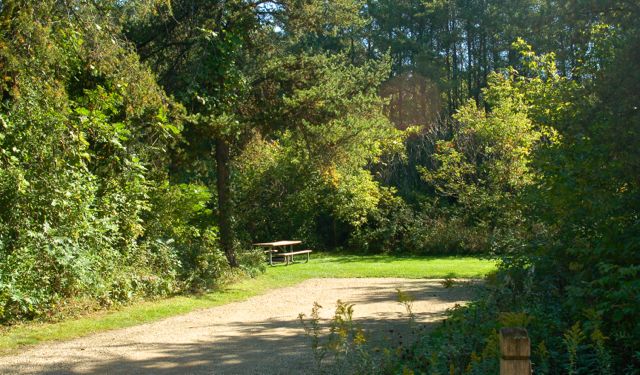 Lebanon Hills Campground (Apple Valley)
Located within 2,000-acre Lebanon Hills Regional Park. Lebanon Hills Campground has 93 tent and RV sites. There's an $8 fee for online reservations, which will be worth it if you want to camp over a summer weekend. The camping season is early May through mid-October.
No full hook-ups here, but water and electric are available, as are showers and laundry facilities.
This campground is in a great location if you're looking for hiking, mountain biking and paddling opportunities while you camp. All are within the park's borders, although some will require a short drive since Lebanon Hills is large. This campground also happens to be next door to the Minnesto Zoo, if that interests you.
Read: Lebanon Hills Campground
Whitetail Woods Camper Cabins (Lakeville)
Located within Whitetail Woods Regional Park are three sort-of rustic camper cabins. Rates are under $100 per night. Weekends book fast for months ahead so it's well worth the $8 online registration fee to book far ahead. Mid-week dates are often available if that works for you, though.
These cabins can sleep up to 6 people. They have heat, electricity, a deck, picnic table…even Wi-fi. There are showers and restrooms nearby. Like all camper cabins, bring your own sleeping bag or linens.
The cabins are open year-round, but are very popular. So be flexible or book early!
---
Other fun things to do in Dakota County: