All of Dakota County's parks have bike trails, including one of the Twin Cities' best mountain bike parks. Four regional trails also run through Dakota County with access to the entire urban network of trails.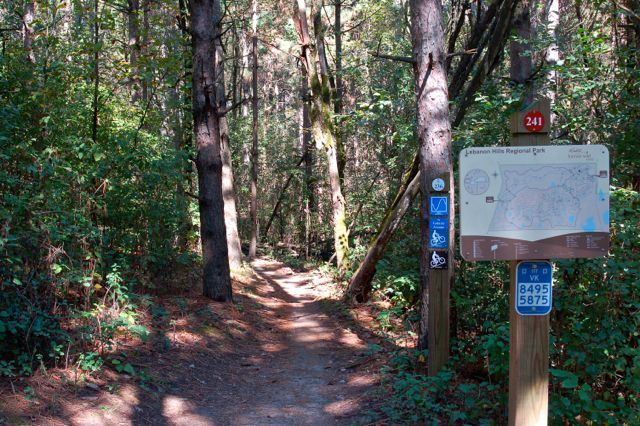 Big Rivers Regional Trail
Like many other trails in the metro area, the Big Rivers Trail is built on an old railroad bed. This urban trail is known for its great views of Fort Snelling, Pike Island and the Minnesota/Mississippi River confluence. The Trail is just over 5 miles long.
It links to the Mississippi National River and Recreation Area and another 72 miles of trails. That'll keep you busy for awhile! Here's the Big Rivers map.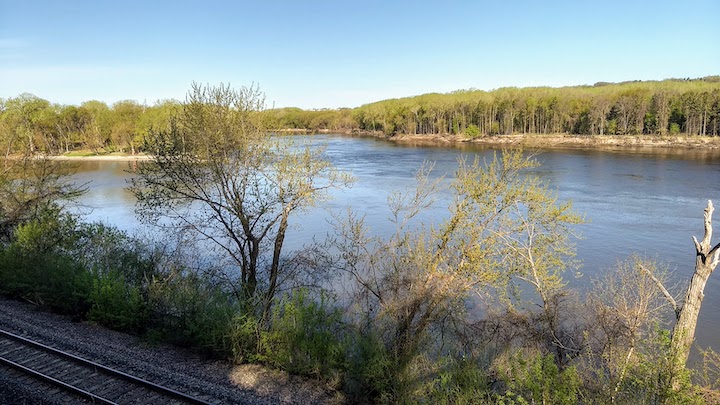 Lebanon Hills Regional Park (Eagan/Apple Valley)
2,000-acre Lebanon Hills maintains a great mountain bike park in its West Sector. 11 miles of bike trails wind through a hilly, wooded area. Hiking trails criss-cross the bike trails so be aware you don't unwittingly run down any hikers! Here's the year-round map.
The park also has a large campground so a camping/mountain biking trip would be a great combo here. There are no bike trails in the East Sector of Lebanon Hills.
Minnesota River Greenway (Burnsville to St. Paul)
The Minnesota River Greenway starts at Minnesota Riverfront Park at the trailhead. It follows the Minnesota River along the south side northeast for almost 4 miles. Future construction will eventually link this segment to Big Rivers Regional Trail. Here's the map.
Mississippi River Trail
When completed, this trail will cover 27 miles between St. Paul and Hastings (there's a 3.7 mile segment not yet finished). Great for long rides and Mississippi River views. There are eight different trailheads available to get on or off. Here's the map.
River to River Greenway
The 7.5-mile Greenway links Mendota Heights, West St. Paul and South St. Paul. There are indications on the Dakota County Parks website that it's not quite complete. There's no official trail map available yet.
Thompson County Park (West St. Paul)
Little 57-acre Thompson County Park is great for families with small children to get out and bike together. The paved trail is just over a mile long. It circles around Thompson Lake and eventually connects with the Mississippi Regional Trail and River-to-River Greenway. Here's the map.
Twin Cities Biking Guide
Published in 2020, our 54-page digital Biking Guide is the easiest, most convenient way to find bike trails in all seven counties of the Twin Cities metro area.
---
Other fun outdoor activities in Dakota County: