These Minneapolis/Saint Paul (and vicinity) independent outdoor businesses have something for every outdoor lover on your gift list!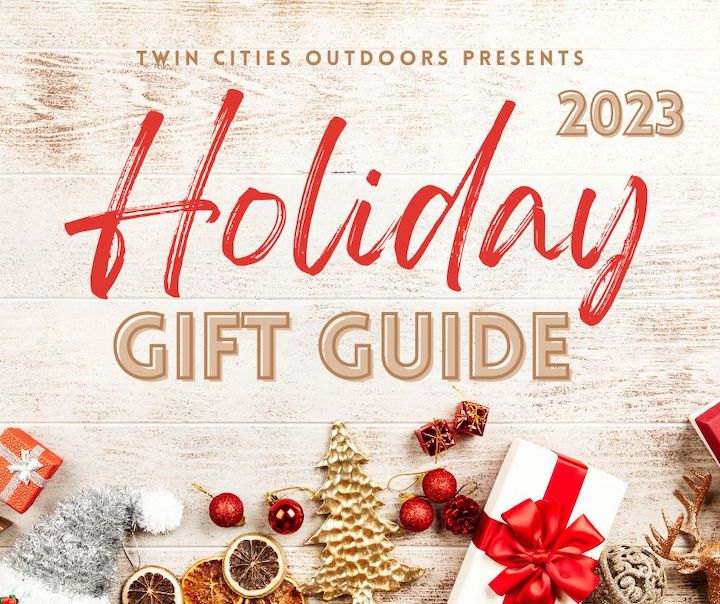 While we appreciate all the Twin Cities' outdoor businesses that support human-powered recreation, we love to feature those that are locally owned and operated.
Some of these are well-established, some are newer. Some are small and serve a local audience, others have many employees and are known worldwide. They all love to serve their customers by offering the best outdoor product or service possible.
If you love to shop local, check out these brands!
Gear & Apparel
Being the Land of 10,000 Lakes, it shouldn't surprise us that many on this list are in the paddlesports industry. Others include fun beanies, sustainable performance clothing and, of course, our own TCO hoodie…
Aqua Bound: Kayak, Paddleboard and Whitewater Paddles
Our close neighbor in Osceola, Wisconsin, Aqua Bound makes kayak, SUP and whitewater paddles for water lovers from beginner to elite.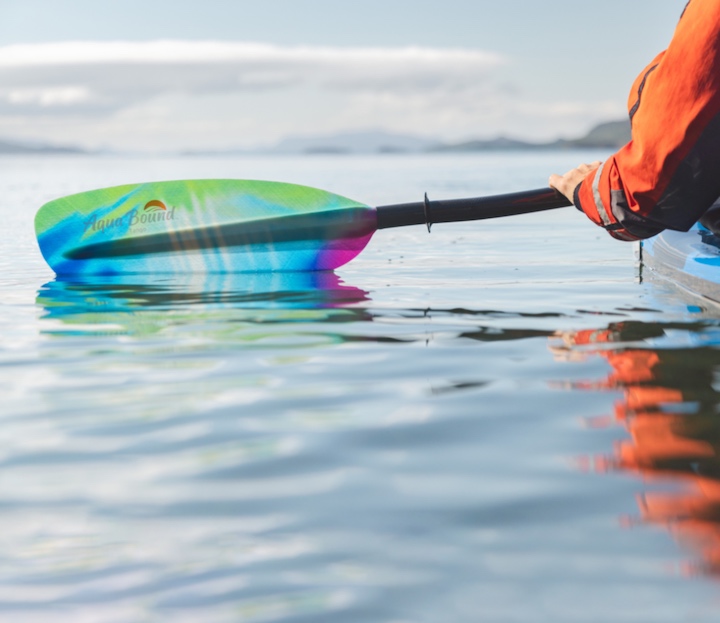 They recently introduced their revolutionary Versa-LokTM adjustable-length ferrule system. This helps take some of the guesswork out of paddle sizing when buying one as a gift. It's available on their best-selling kayak paddle line, the Sting Ray and Manta Ray series.
For the ultimate in cool, their Tango and Whiskey performance paddles come in three eye-popping colors. These blades are handmade in their Osceola shop from silk fabric and fiberglass. They're combined with a 100% carbon shaft.
Aqua Bound's paddleboard paddles also come in a wide range of materials, colors and weights, from beginner to elite-level.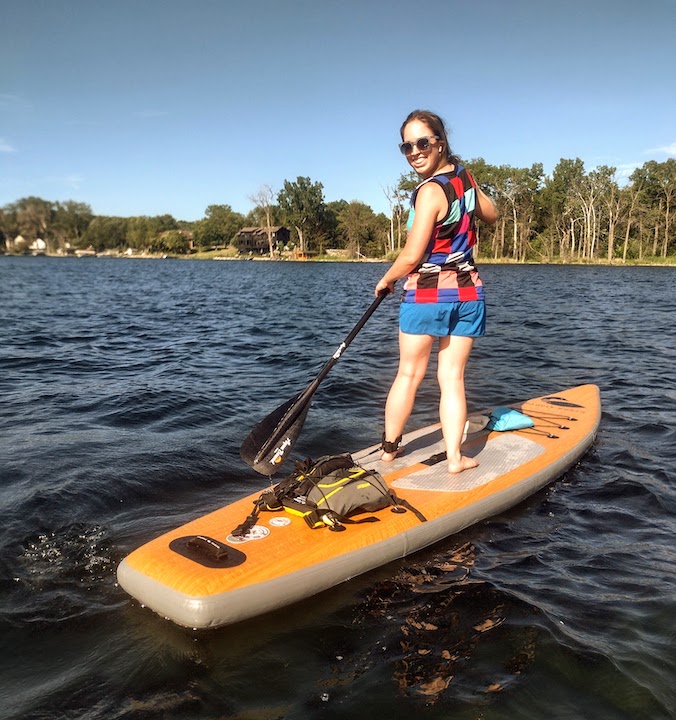 For the best selection, buy directly from Aqua Bound's website. You'll also find many of their paddles in local retailers like REI, Hoigaard's, Joe's Sporting Goods and LL Bean.
Bending Branches: Canoe & Kayak Fishing Paddles
Bending Branches is known worldwide for their gorgeous handcrafted wood canoe paddles. (If you're a Boundary Waters canoeist, a high percentage of the canoe paddles you see out there are Branches paddles.)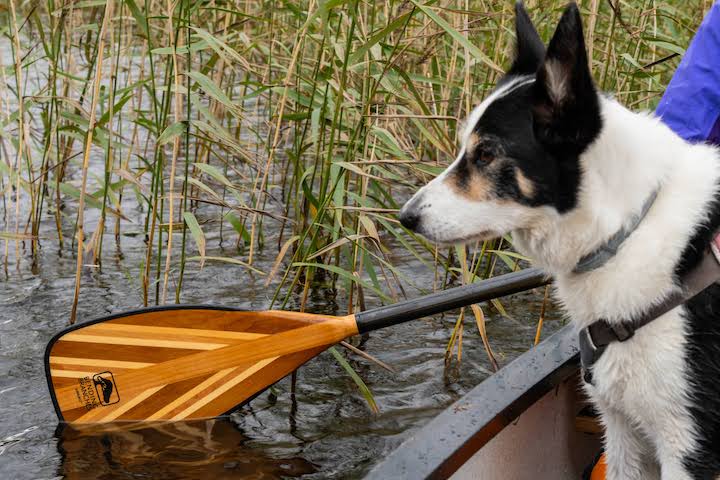 Straight-shaft, bent-shaft, several grip options, all wood, all carbon or wood-carbon combos—you never knew there were so many canoe paddle options!
The team at Branches has also developed a highly-respected line of kayak fishing paddles, widely used by both recreational and professional anglers.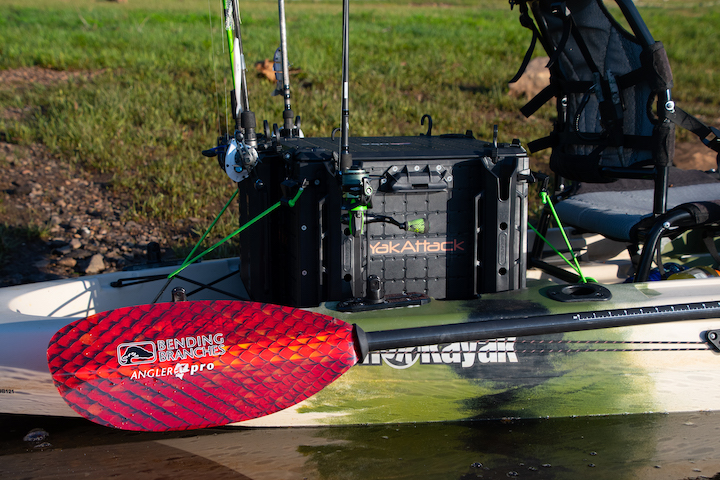 Sister company to Aqua Bound (they share the same Osceola headquarters), Branches products are known for their innovation, beauty, performance and durability.
You'll find a paddle at every price point for the canoeists and kayak anglers on your list. They have very helpful sizing guides to help you make the right purchase.
Buy directly from Bending Branches' website for the best selection. You'll also find many of their paddles locally at REI, Hoigaard's, Joe's Sporting Goods and LL Bean.
Fresh Air FLØRT: Color-coded Beanies & Pins
Fresh Air FLØRT is a women-owned business based in Minneapolis that helps outdoorsy folks find friendship in our parks and on our trails.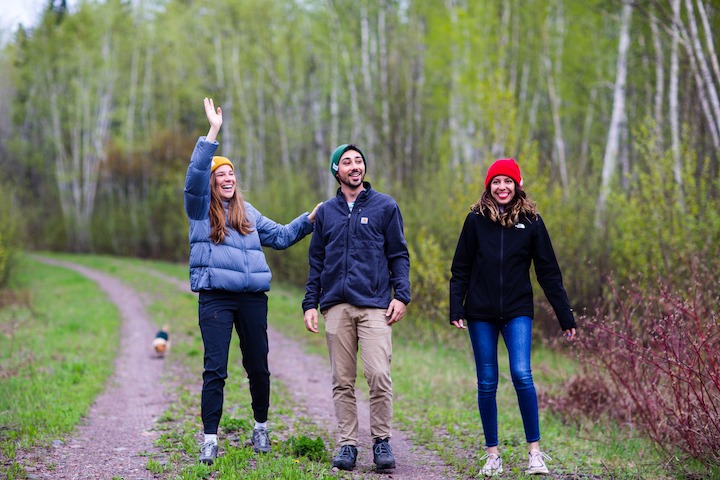 Their color-coded Beanies and Pins are perfect for those who want to "say goodbye to relationship apps and hello to those you meet outside."
Inspired by the Norwegian green beanie fad (read the story here), FLØRT's green, red and gold Beanies and Pins let others know whether you're…
Playful and flirty (green), ready to make new friends and see what happens
Bold and adventurous (red), looking to join fellow adventurers
Quiet and curious (gold), open to meeting new friends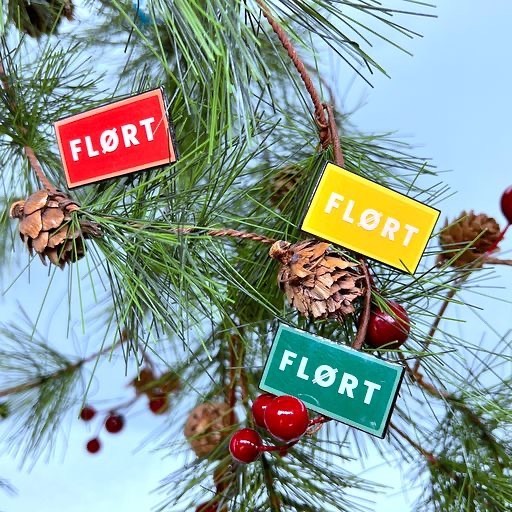 Keep an eye out for Fresh Air FLØRT's 2023 Holiday Sale for 25% off all items and a free sticker pack with your purchase! Buy now on the FLØRT website.
Grey Duck Outdoor: Paddleboards & Canoes
Roseville-based Grey Duck Outdoor specializes in solid and inflatable paddleboards and in canoes, including their locally hand-crafted Vision canoe series.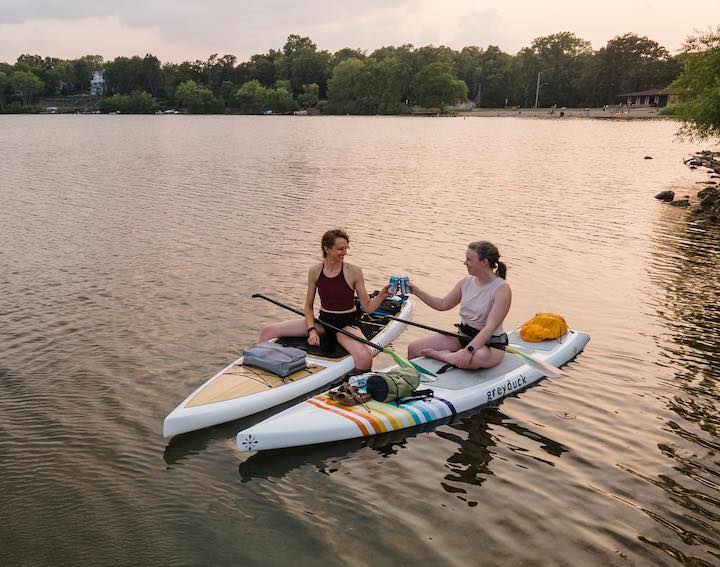 They offer paddle boards for all skill levels, from beginner to performance boards. For Boundary Waters lovers, their Quetico 14 board is designed for wilderness tripping, especially when partnered with their sit/carry system for easy portaging and the option for sit-down paddling.
Grey Duck partners with Canada-based canoe maker Rhéaume Canoes for their Classic Series of fiberglass, carbon or kevlar models. And their Touring Series, made here at their Roseville headquarters, are available in a variety of materials including aramid, Innegra and carbon combos.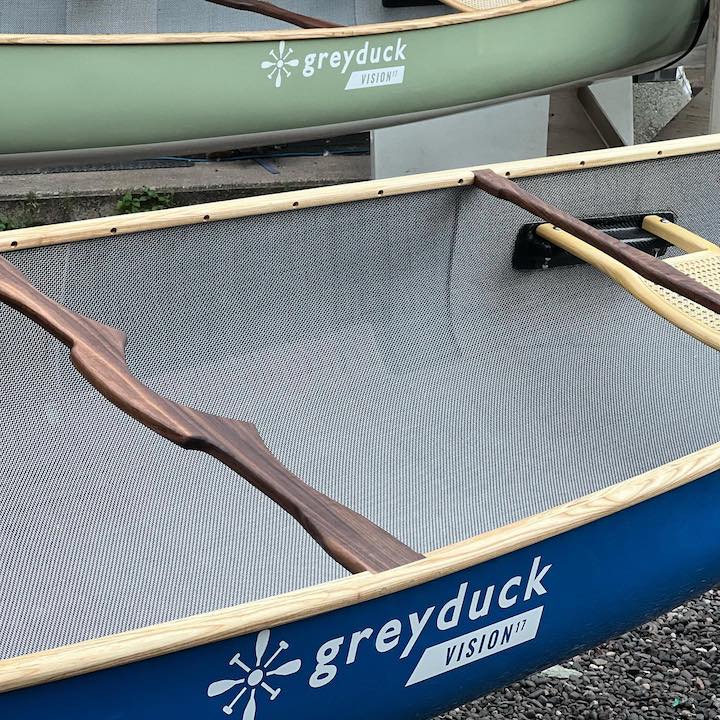 Look for Grey Duck Outdoor's holiday deals on their website or through local retailers Gear West (Long Lake) and Lake & Co (Stillwater). Local pickup is available from their Roseville warehouse.
Paddle North: Paddleboards, Inflatable Kayaks & Utility Docks
Paddle North is a local company known for its innovative line of high-quality paddleboards, kayaks and Utility Docks for unlimited fun on the water.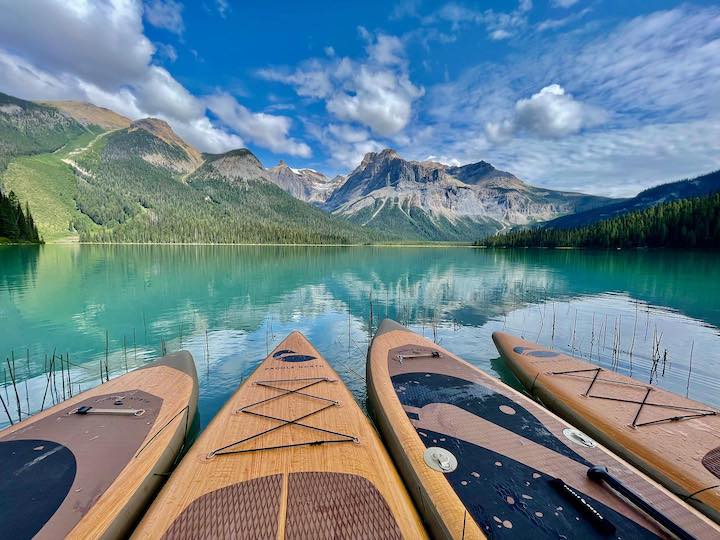 This holiday season is a perfect time to buy a Paddle North bestseller. Their Black Friday sale is already on:
Portager Inflatable Paddle Board: Paddle North's most popular board for its versatility and portability
Play Inflatable Paddle Board: their newest inflatable board offers extra stability at an introductory price
Karve Kayak and Karve Kayak XL: PN's inflatable kayak models for one or two paddlers emphasize performance and portability
Utility Docks: Remember the good ol' days when every beach had an anchored raft out in the water we could jump off? Meet Paddle North's Utility Docks—perfect for a ton of fun at the family cabin or gathering.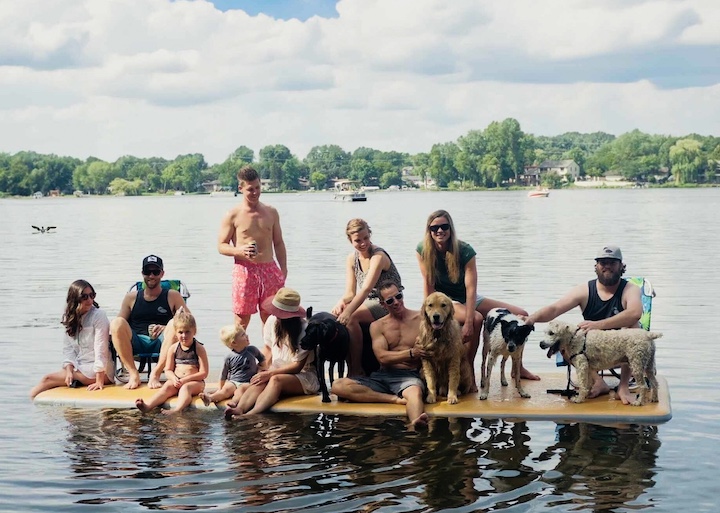 Or choose one of Paddle North's other great products, including solid SUP boards, apparel and gear.
Shop Paddle North's website or head to their retail store at their New Brighton headquarters.
Storm Creek: Eco-Friendly Performance Apparel
Eagan-based Storm Creek makes sustainable performance apparel for men and women. They keep track of how many plastic bottles are used in each of their garments based on the percentage of recycled polyester.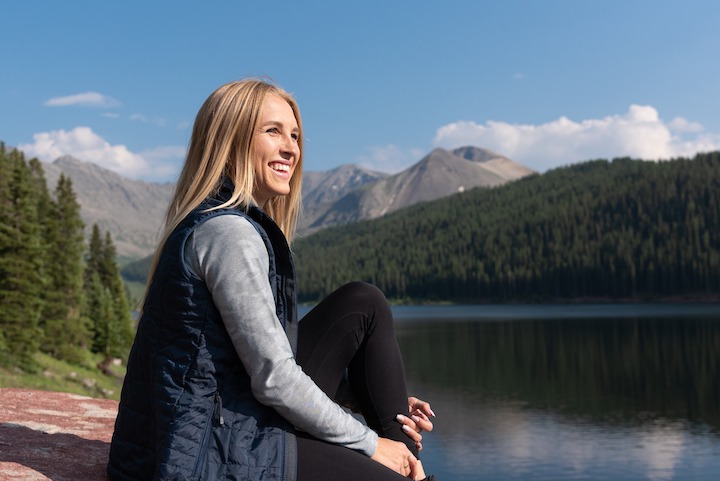 Some of their best sellers include:
Front Runner Vest—Stay warm without being weighed down
Artisan Shirt Jacket—A modern take on a classic street style
Aviator Bomber Jacket—Another classic style gets a modern update
Trendsetter Jogger—Buttery soft and comfy
Pacesetter Quarter-Zip—Lusciously soft fabric that's perfect for layering
Overachiever Jacket—Amazingly soft sweater fleece
Sidekick Hoodie—Feels as soft and cozy as it looks!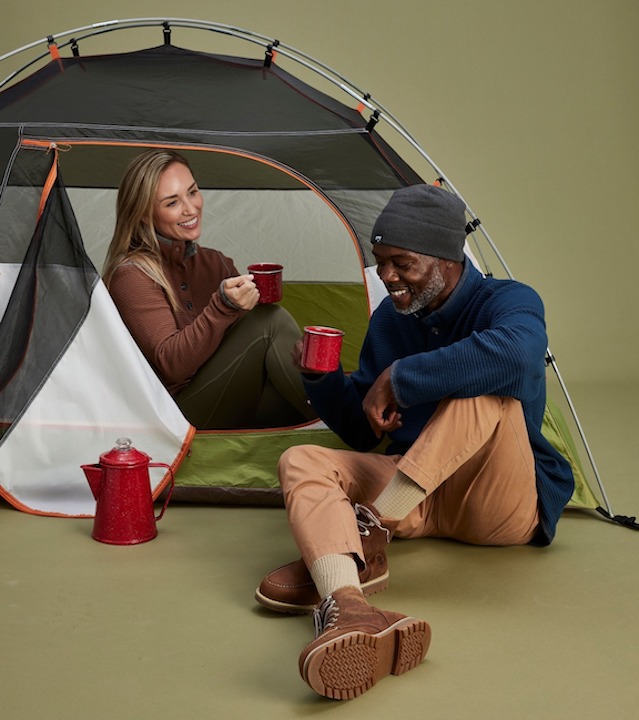 Storm Creek apparel is known for its sumptuous fabrics, attention to detail, great fit and consistent sizing across styles. And did we mention they have a giving goal of $5 million to charities by 2030?
If you missed their Warehouse Sale earlier this month, keep an eye out for their Black Friday and Cyber Monday sales. Shop Storm Creek's website.
Twin Cities Outdoors Hoodie
Our new hoodie in heather forest green is oh-so soft, comfy, cozy and lightweight!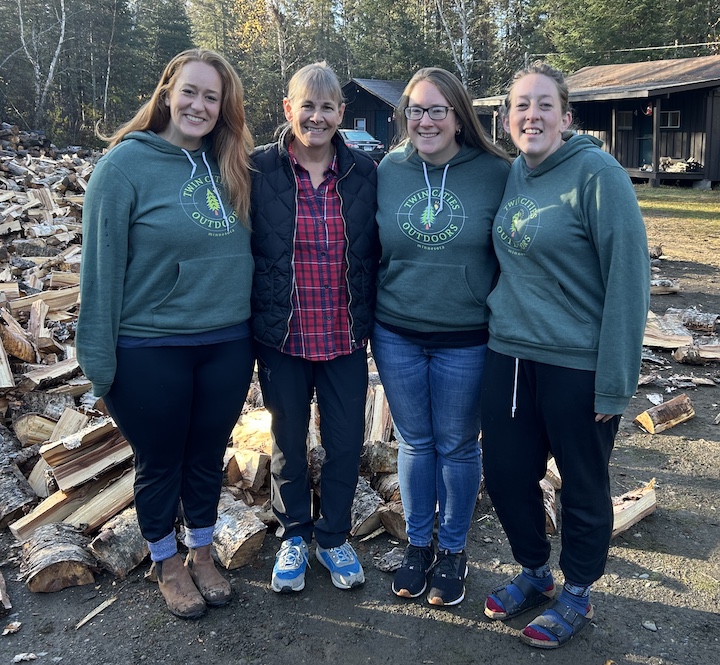 This 60/40 ring-spun cotton/poly fleece hoodie is from Bella+Canvas, a company known for its incredibly soft cotton products and sustainable, ethical manufacturing processes.
Out Hoodie's unisex style is perfect for men and women. Available in sizes from S to 2XL. Buy the Twin Cities Outdoors Hoodie.
(NOTE: Your hoodie is a print-on-demand product—it's made especially for you when you place your order so it takes a bit longer to deliver. Please allow a few extra days when ordering.)
Tours, Rentals & Classes
Shore Boards: Make Your Own Wood Paddleboard
Shore Boards is another local paddleboard company (how are we so fortunate to have three based here in the Cities?). The team there offers a DIY workshop to make your own wood paddleboard.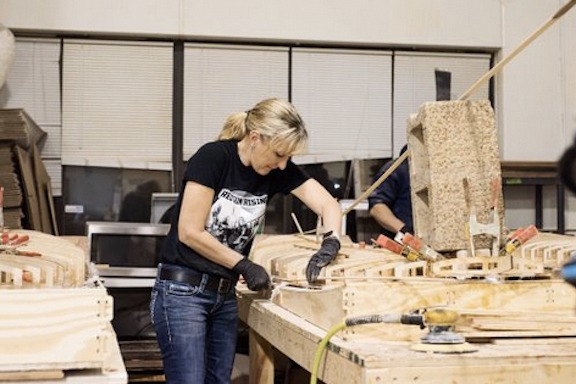 What a neat way to invest in a gorgeous board, have the personal satisfaction of handcrafting it yourself, and come out with a product that's high-quality enough to be a family heirloom!
And better yet, Shore Boards is offering Twin Cities Outdoors readers a free custom wood SUP paddle ($350 value) for those who sign up for the workshop that begins in December 2023. Here's the scoop:
Choose the workshop that runs from December '23 through May '24
REQUIRED: Mention Twin Cities Outdoors in the "Other Notes" section of the checkout to receive the free paddle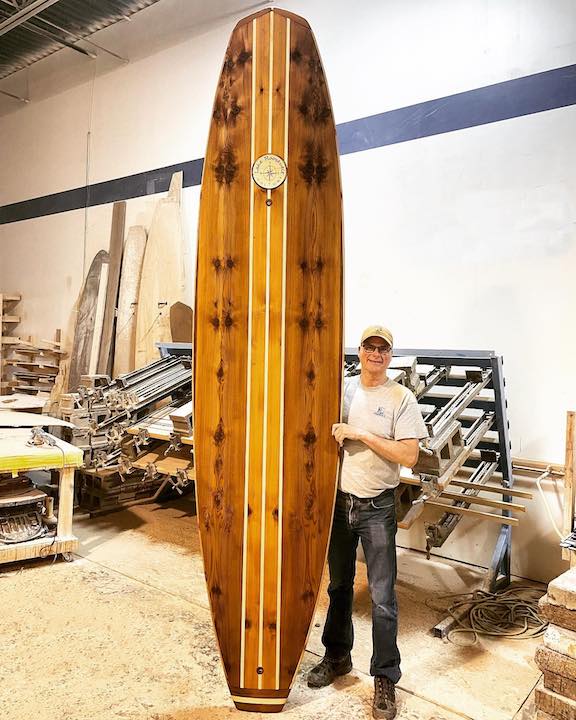 Shore Boards also sells pre-made wood SUP boards if you'd rather skip the DIY part. They can be custom-designed by you. Learn more on their website.
Söka Outdoors: Wilderness & Remote First Aid Course/Outdoor Webinars
Prepare for the unexpected with an engaging, hands-on introduction to wilderness medicine, taught over two days. This course from Hudson, Wisconsin-based Söka Outdoors is for anyone who recreates outdoors (i.e., YOU!).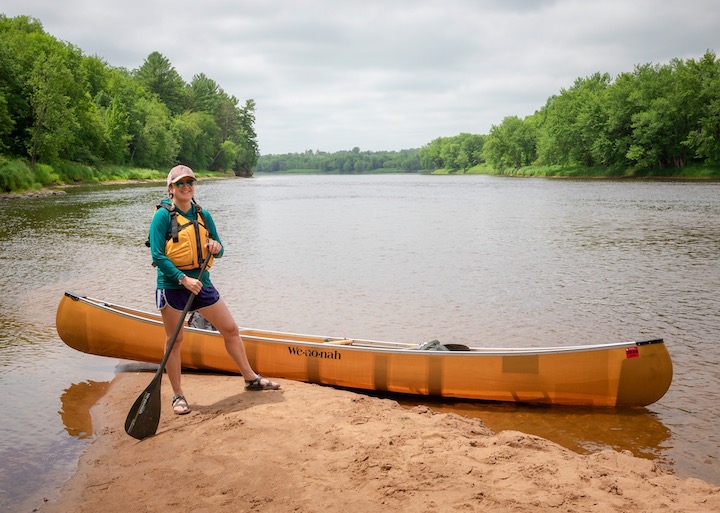 Wilderness First Aid, CPR/AED: At the end of this hands-on course, you will know how to provide effective First Aid treatment for common outdoor injuries and illnesses. You'll learn how to make evacuation decisions when medical help may be hours or days away.
Söka hosts group public and private courses and are happy to host a course at your location. Contact Söka Outdoors for details.
Outdoor Webinars: Outroverts unite! Learn from a wilderness guide with over 20 years of experience. Söka offers webinars on topics related to backpacking, winter camping, Boundary Waters wilderness canoeing and more.
You'll take away tips and tricks for a better adventure. Included are training plans, packing lists and resources to get you going. Gift cards available. Learn more on Söka's website.
Twin Cities Kayaking: Local Rentals & Guided Tours
Twin Cities Kayaking offers kayak rentals and tours on several Twin Cities waterways including the Mississippi River, Rice Creek, the Rum River and Lake Johanna.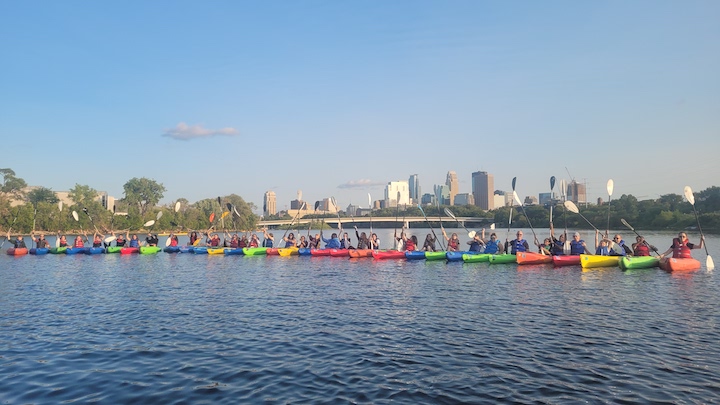 Their weekly Wednesdays on the Water event at Lake Johanna in Roseville is "the best kayaking deal in town." Beginning kayakers or paddle boarders can take a lesson on those Wednesdays too.
TCK can deliver over 40 kayaks for large corporate, church or school events. Their largest group in 2023 was 39 soccer players and their entourage from Canada who were here for the USA Cup in Blaine!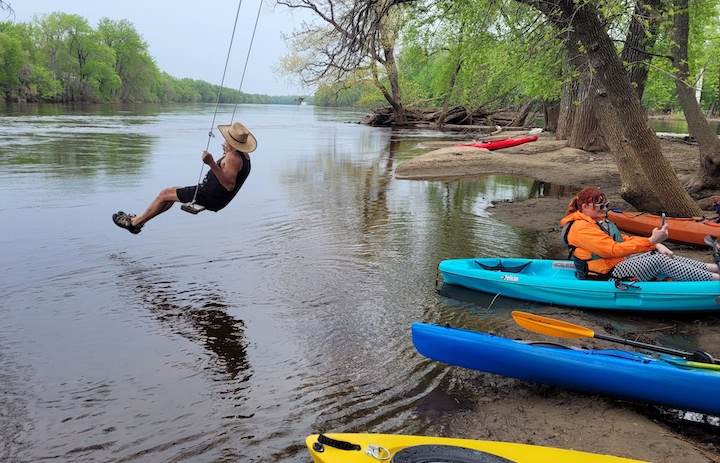 Or you can rent for a smaller group: friends, a family, a child's birthday party or other fun event.
Contact Twin Cities Kayaking for info about gift cards for the 2024 paddling season or see their paddle apparel and gifts website: www.TwinCitiesKayaking.com • www.RiceCreekKayaking.com • www.RumRiverKayaking.com • www.PaddlingApparel.com
Twin Cities Outdoors' Guidebooks & Logbooks
Our own Twin Cities Outdoors' Guides and Logbooks are a great way to support your family members and friends who love getting outside in our local parks, on our local trails and waterways throughout the year.
The digital Guides series includes Hiking & Trail Running, Biking, Paddling, and Skiing (Nordic, that is) & "Shoeing" (snowshoeing, that is).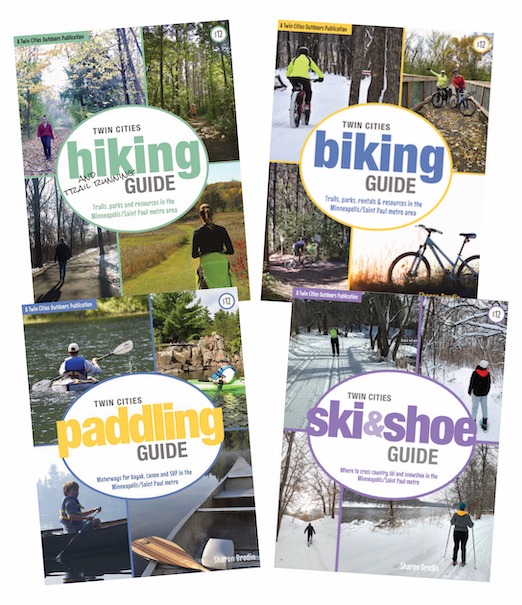 They each are a few dozen pages long with 150-200 links to park pages, maps and other online resources. They cover the 7-county metro area highlighted on this website: Anoka, Carver, Dakota, Hennepin, Ramsey, Scott and Washington Counties.
The Logbooks are paperback, print-on-demand format from Amazon. While each can be stand-alone, they're designed to correspond with its "partner" Twin Cities digital Guide. A great way for avid outdoors folks to track their local adventures.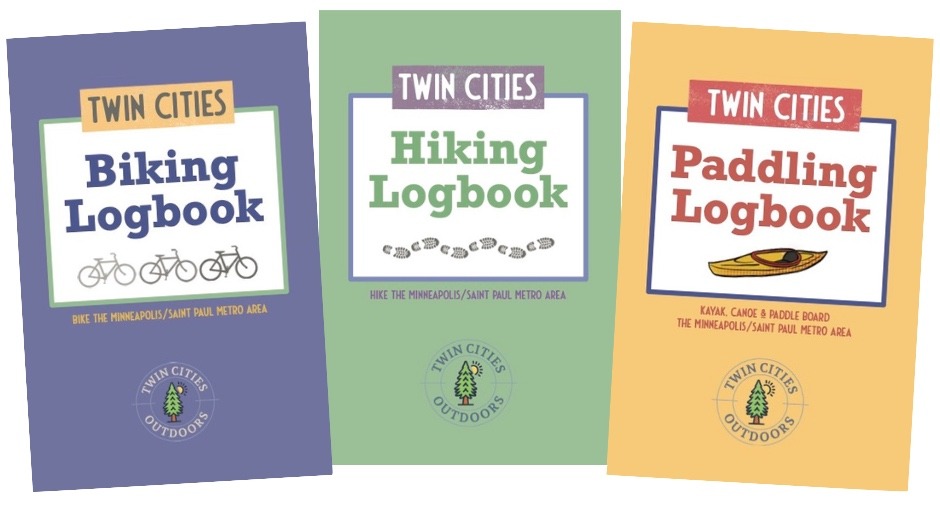 Buy the Guides and Logbooks in our Shop.
Small Outdoor Gear Items (that Make Great Stocking Stuffers)
Here are a couple of small gear items I use over and over again that I want to include just because they're so handy! With the exception of one, these aren't from local businesses but can be purchased locally wherever outdoor gear is sold.
[FYI, have you discovered Sierra? It's in the Marshall's and TJMaxx family of stores, but for outdoor lovers. I've found many of these items there at a significant discount. There are several Sierra retail stores in the Twin Cities metro.]
Traction Devices
A must for winter hiking! I wrote a whole blog post on traction devices so I won't go into much detail here. I just picked up a second pair so I can bring a friend with me.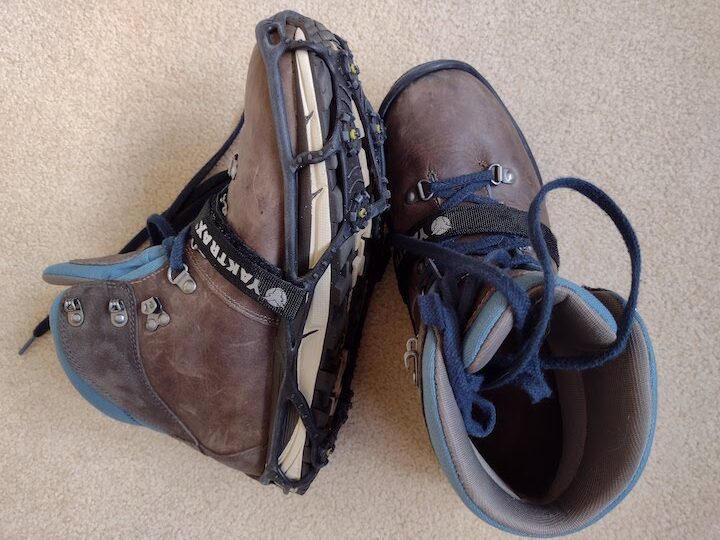 These are light and small enough to fit in most pockets even if you only need them for short treacherous areas. You'll be glad you have them along for your winter hiking and running adventures.
Waterproof Phone Case
I wrote a blog post about waterproof phone cases too, so you can refer to that for details. This is a favorite gear item of mine for kayaking, canoeing and paddleboarding.
I love to take my phone along for pictures, and a case like this keeps it dry and super handy. I've also used mine when biking and horseback riding so I don't have to worry about dropping my phone.
Since I wrote the above-mentioned blog post I discovered Paddle North makes a waterproof gear case called a Paddle Pouch. It's large enough to fit a slim wallet and car key along with your phone.
There are many more items and businesses I could cover here, but that's going to do it for our 2023 Holiday Gift Guide.
I hope it's given you some great ideas for the outdoor lovers in your life!
You'll like these too…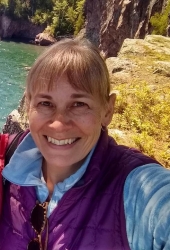 Latest posts by Sharon Brodin
(see all)