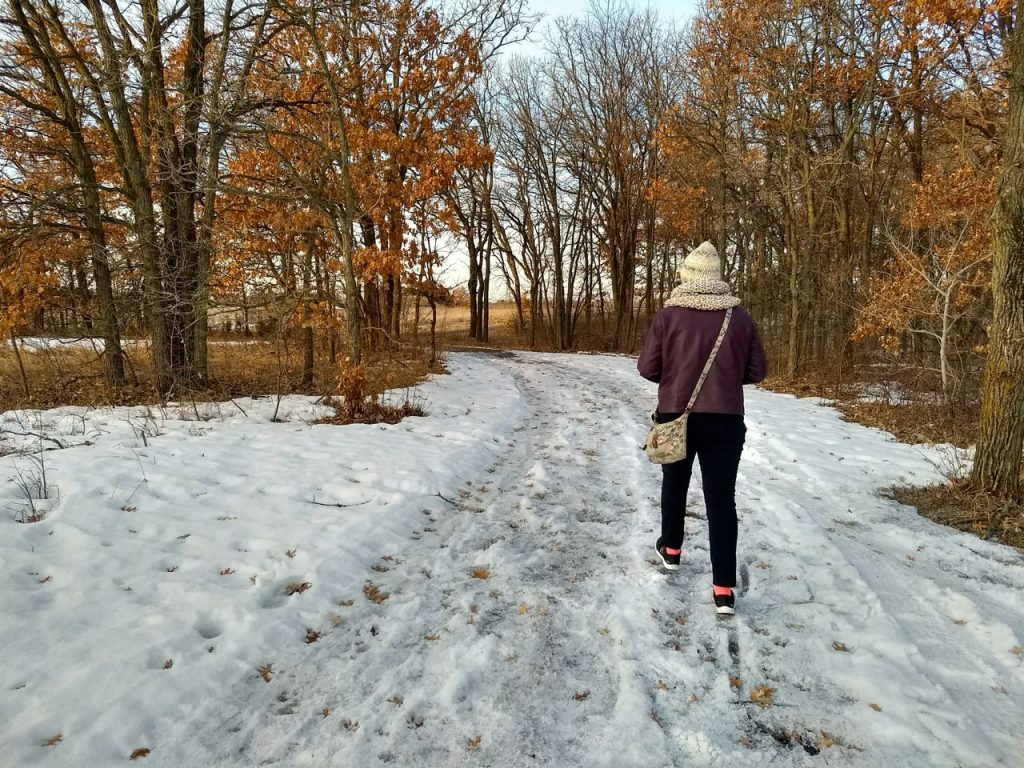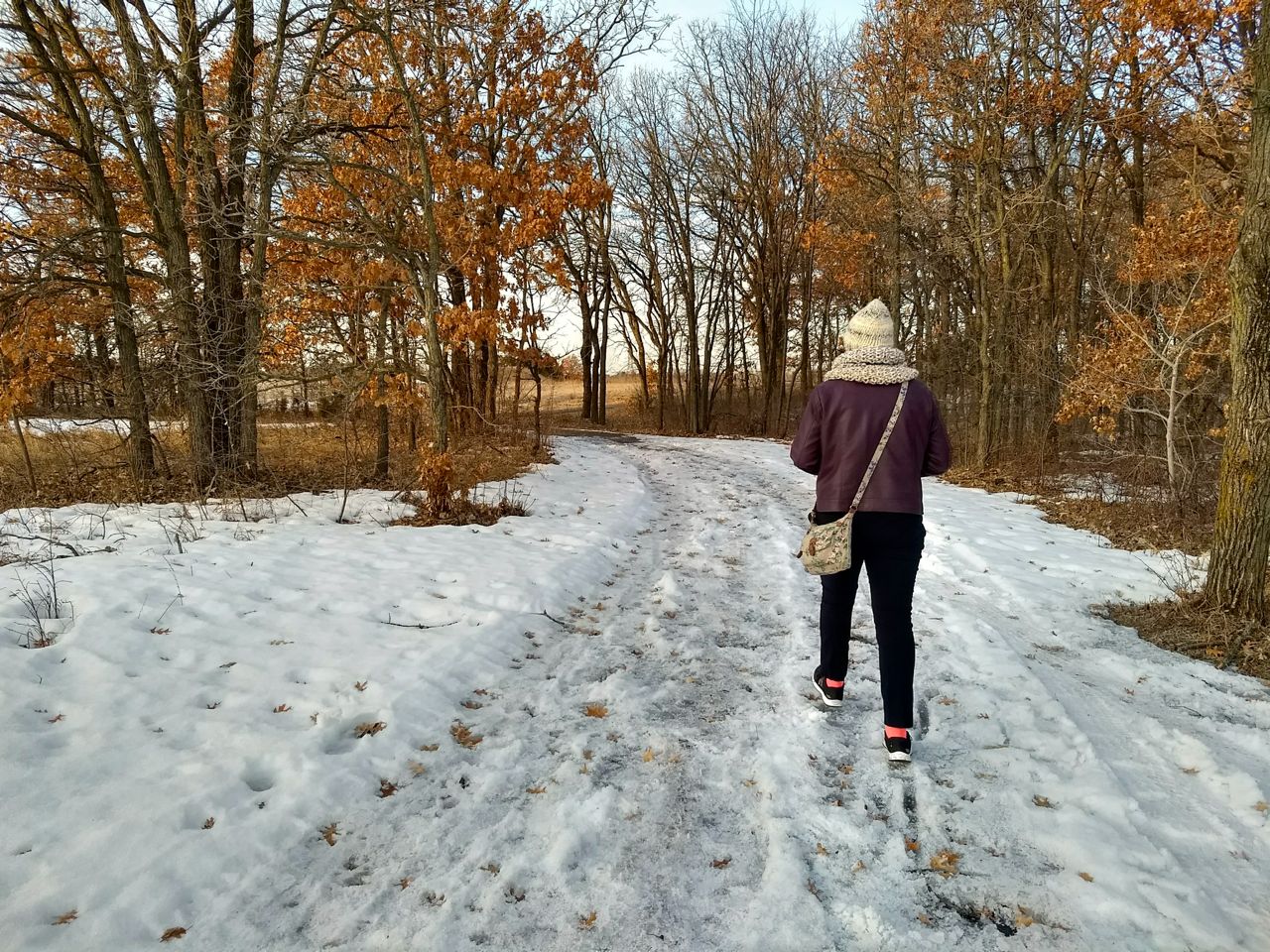 After the snowiest February in Minnesota's recorded history, March has been mostly unusually warm and sunny. And now Spring is officially here—and a great time to get out on our local hiking trails!
I used to think early spring wasn't very good for hiking. Brown grass…no leaves yet…muddy and slushy…just not very pretty.
But now I know better!
I've been hiking in the spring more lately. And while, yes, early spring isn't as pretty as other seasons here in Minnesota—there are some major benefits to spring hiking:
Nature has Some Beauty in Every Season
We just have to look for that beauty differently. Sometimes it's hidden a little.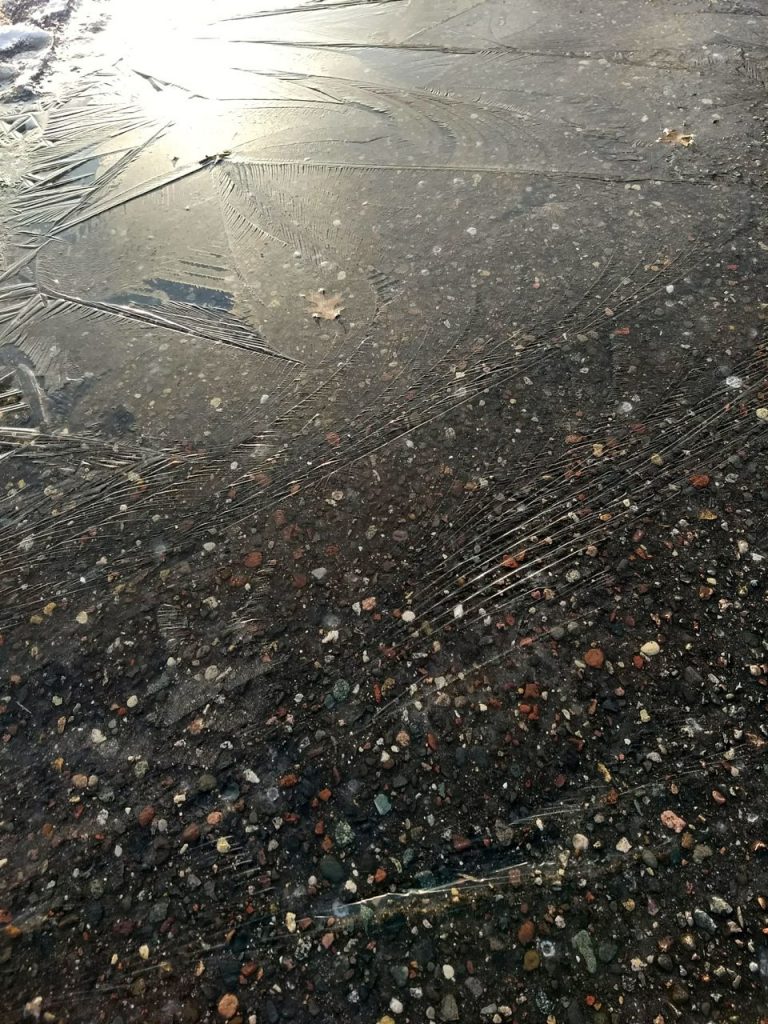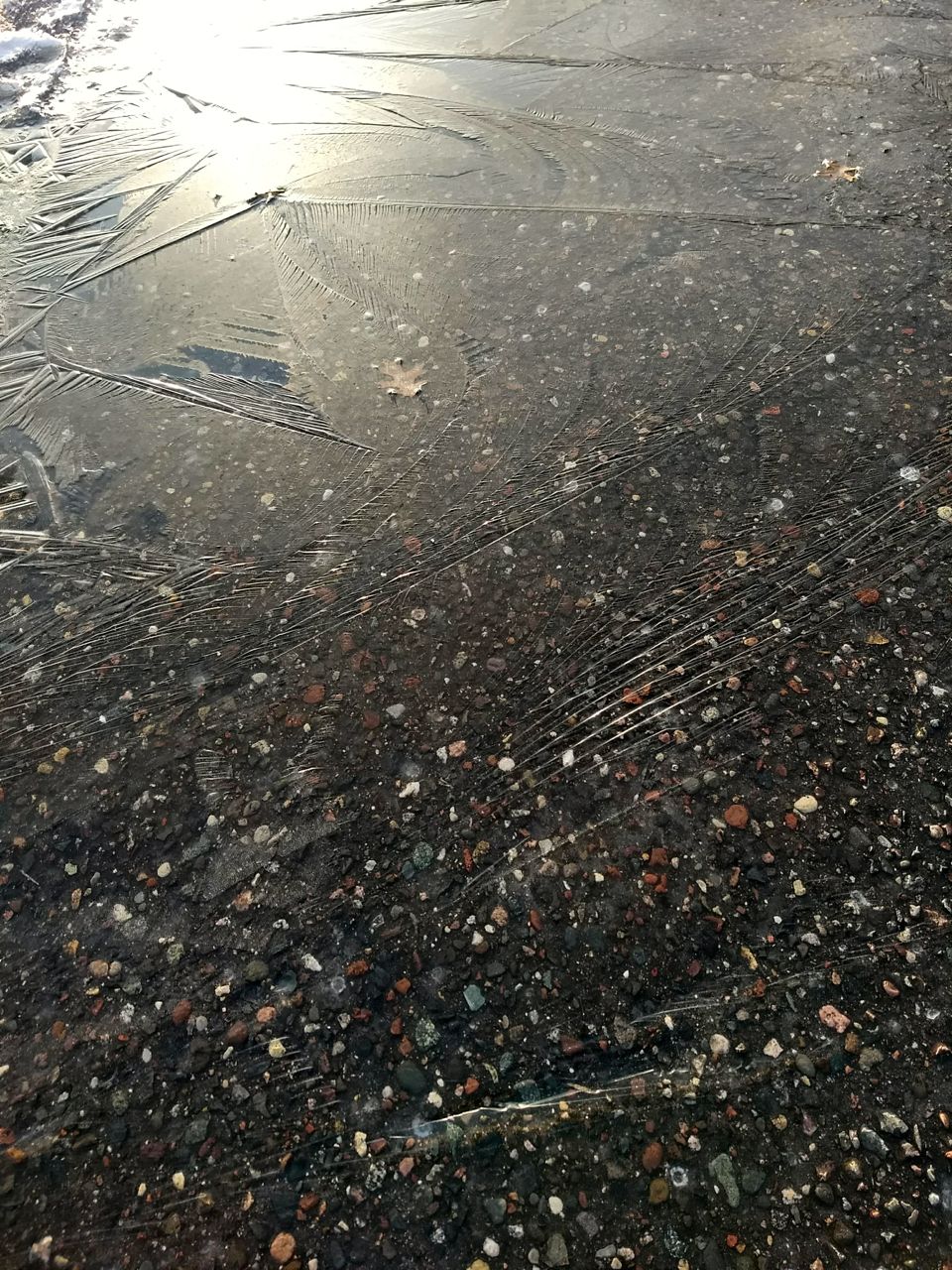 One great thing about spring hiking before the leaves come out? We can see through the woods! It's easier to see animals, to see the terrain, to see the trees themselves.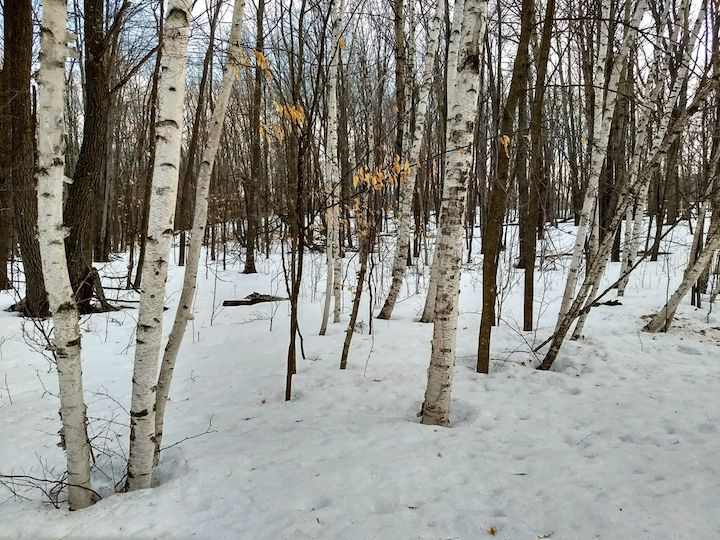 When there are still patches of snow on the ground, that adds some variety, too.
The Sun Feels So Warm after a Long Winter
I walk all winter long—the cold doesn't bother me like it does some people. I know how to dress for it.
But even I'll admit the sun feels SO good after a long winter. 40º in March feels so much warmer than 40º in November. I don't know if it's just comparatively, or if it's a scientific fact. But the spring sun feels glorious!
We can shed some layers in the spring…sometimes even our jackets and hats. It feels wonderful.
No Bugs Yet!
This is one of the best benefits of early spring hiking. No swatting, no need for bug dope, no annoying buzzing around our heads. Morning, noon or night…doesn't matter.
That's wonderful, too! 🙂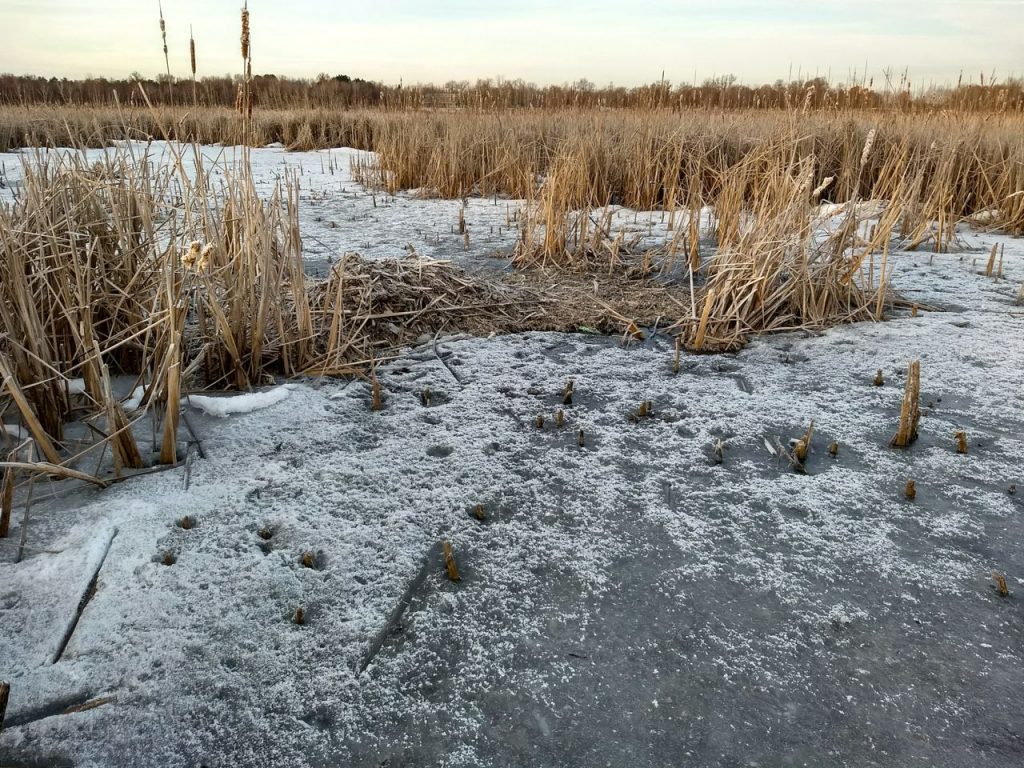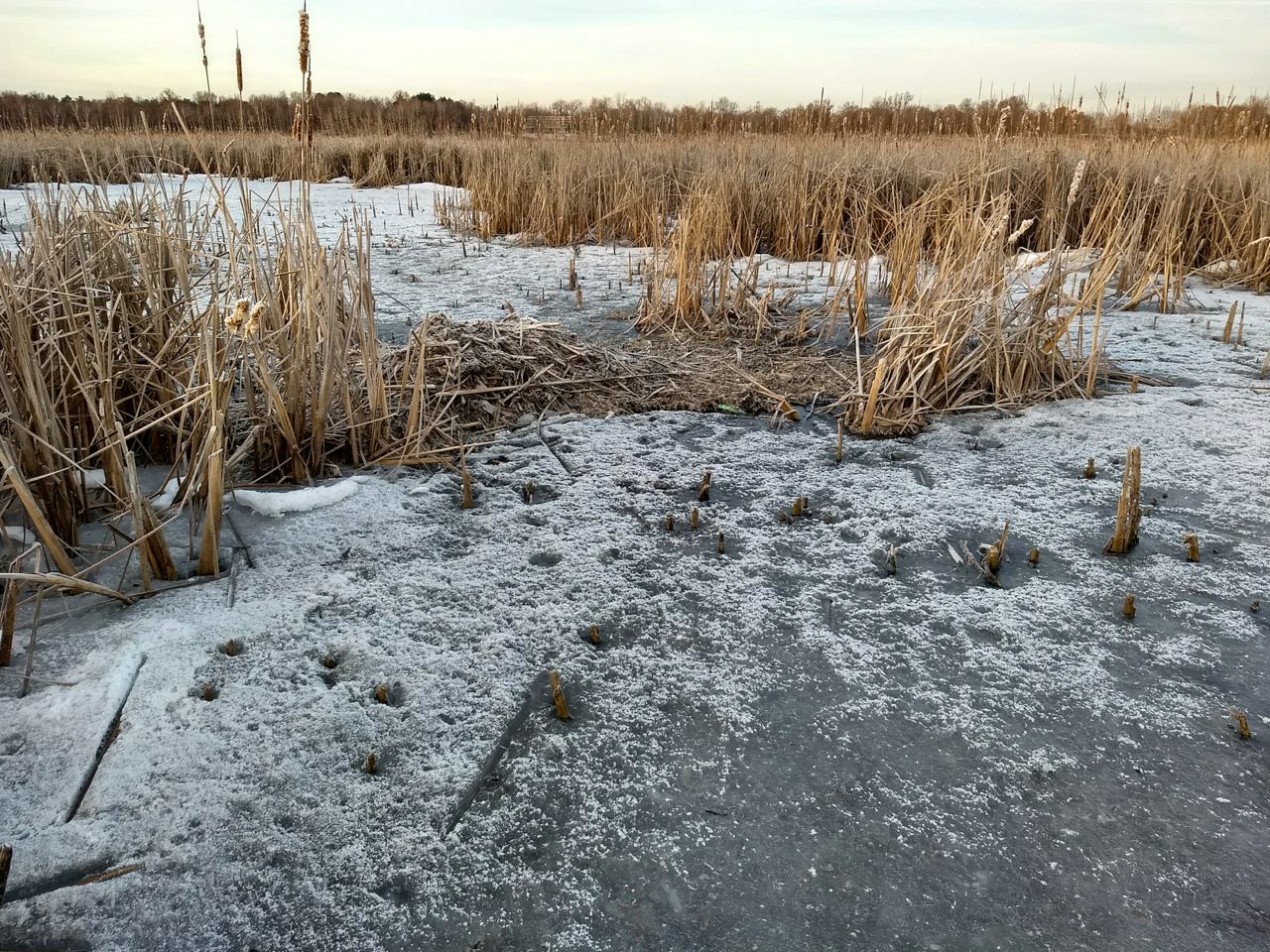 Fewer People on the Trails
Even on the weekends, there are fewer people on the trails—and therefore fewer vehicles in the parking lots—in the early spring. That may or may not be an advantage for you, but we introverts don't mind it!
Dealing with the Mud and Slush
If you stick to paved trails you won't have to worry about mud…although slush can still be an issue.
The answer for both? Waterproof trail runners or hiking boots. And don't be afraid of getting your feet wet or dirty—embrace it as part of the season!
Another option is to hike early in the day while the temps are still below freezing. The mud and snow will be harder instead of oozy. Hiking isn't so messy that way.
Just watch yourself on the ice—we don't want any injuries!
As spring progresses there will be less of both mud and ice, the leaves will start budding and everything will start getting green again. Lovely!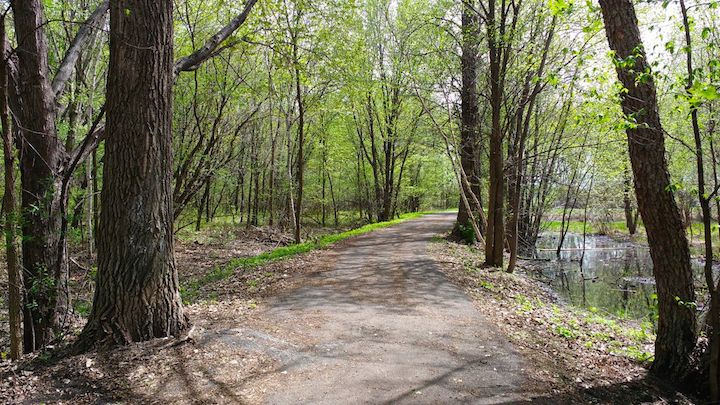 Need some spring hiking ideas? Click here…
You'll also like…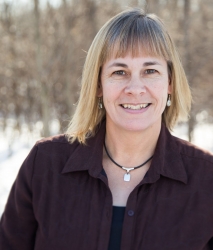 Latest posts by Sharon Brodin
(see all)