Hastings, Washington County • Daily or annual park fee required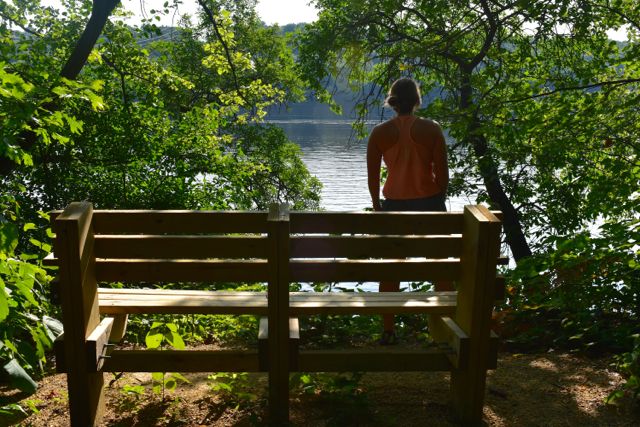 Afton State Park offers 20 miles of some of the best unpaved, natural-surface hiking in the Twin Cities metro. These dirt or mowed grass trails take us through diverse terrain and topography, making it both interesting and (sometimes) strenuous!
Hiking and Trail Running are Both Popular at Afton
My young friend, Renee, and I hiked 5ish miles altogether on our morning at Afton. This park is very popular with trail runners—we saw many. Probably more runners than hikers, actually.
I can see why—it's a super workout! Big, steep hills but also lots of long flat trails for variety. Lots of shade and also lots of sun, depending on the trails you take.
With so many to choose from you won't get bored easily!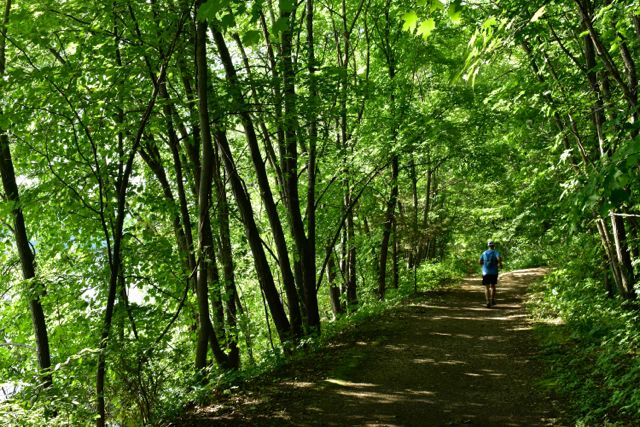 The North and South River Trails are flat and easy, with tons of shade for hot summer days. When you start moving away from the river, though, prepare for steep climbs! You'll get your heart rate up, that's for sure.
Almost all the trails are either groomed for cross country skiing in the winter or marked for snowshoeing. There's one short trail set aside for winter hiking or you're welcome to hike on the ungroomed trails if you can find them and the snow isn't deep.
Here's the link for both summer and winter maps. Be sure and see page 2 which gives short descriptions of the trails, including difficulty.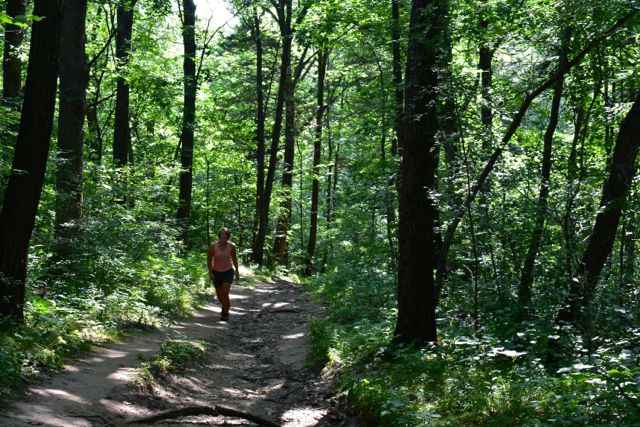 What You'll See in Afton State Park
Afton State Park sits alongside the St. Croix River, with a couple miles of shoreline. You can hike along the swimming beach for the best views of the river, and to sit and relax there for awhile if you want to.
There's plenty of camping here, too, which you'll see as you hike through. In fact, if you camp here you can jump on the trails no matter where you're staying. There's easy access to the trail system from any of the camping spots.
There's plenty of wildlife here. We scared up a couple of deer as we headed from the woods into the meadow. It was still quite early in the morning with not too many people around yet, so that was a fun surprise.
There's been a note on the park website saying a black bear has been sited throughout the summer, so be aware this is bear territory. Don't leave food laying around, and no matter what, if you see a bear while hiking DON'T try to approach it or feed it!
Wildflowers are abundant here,especially in the open meadows. Tall prairie grasses were growing over our heads along the mowed Deer Valley Loop Trail. A great place for birding, too.
How to Get There
Afton State Park is in southeast Washington County right on the St. Croix, about halfway between Interstate 94 to the north and Hastings to the south. The main entrance is off 70th Street and St. Croix Trail South.
The park surrounds Afton Alps Ski area/Golf Course.
You'll need a daily or annual state park pass to park, which you can get at the main entrance.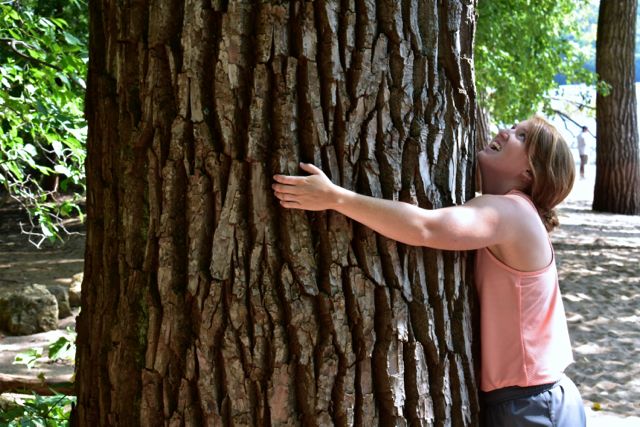 Click here for more hiking options in Washington County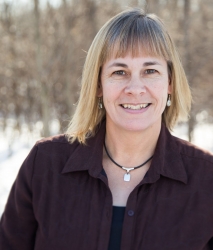 Latest posts by Sharon Brodin
(see all)