Hastings, Washington County • Daily or annual state park permit required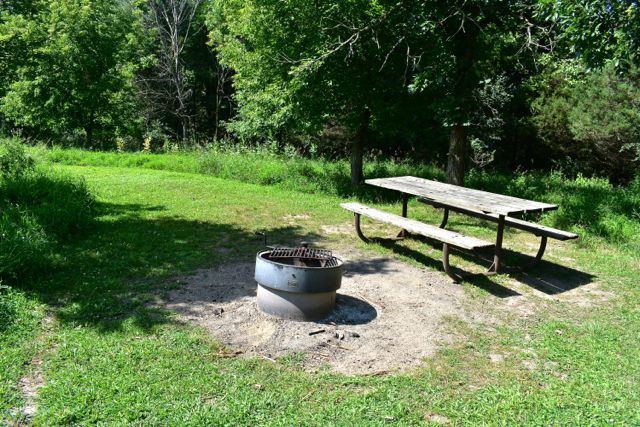 Afton State Park is unique with its camping in that they're backpack-in and hike-in campsites here—no car camping or RV sites. For the uninitiated, that means you'll park your car in the lot, then pack your gear up to a mile to your site—uphill!
It's also the most rustic campground in the 7-county metro area. No flushies except in the Visitor's Center (which isn't close to any of the campsites), no showers and no electricity. There are water spigots throughout the area with drinkable water, though.
Afton's summer map gives you a good overview of the area and where the various campsites are located.
A Great Place to Try Backpacking
This would be a great place for an introduction to backpacking—whether it's yourself, your kids or new campers.
It doesn't feel exactly like wilderness, since it's only 40 minutes from downtown St. Paul and there are plenty of visitors. But the hike-in tent sites definitely give you the feel for what it's like to carry all your gear on your back for a fair bit, including up some pretty steep terrain.
If you're thinking of a backpacking trip with your family somewhere, this would be a great way to get some experience before driving hours away.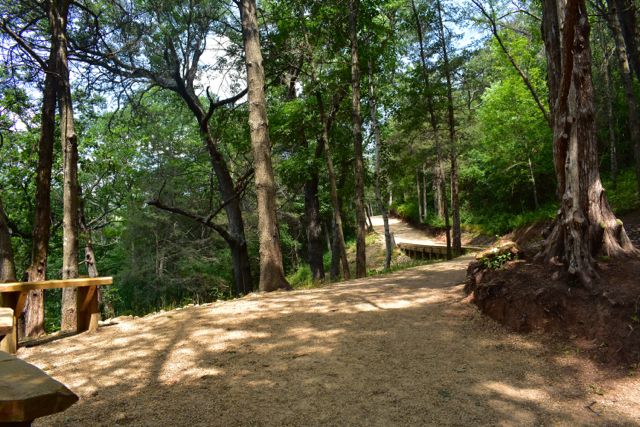 Canoe Campsites
Are you a paddler? Afton has three canoe campsites. Two of them are right along the shore, and the third is up a steep hill off the river.
(I'm not sure why that one is a canoe site, except maybe popularity demanded a third site and there wasn't another spot left on the river. It's quite a climb, especially if you were to try taking your canoe or kayak up there!)
NOTE: The DNR website says Afton only has one canoe camping site, but the map shows three.
Yurts and Cabins
If tents aren't your thing, Afton has two yurts and four cabins for rent, too. These are set up for year-round use with heat. The yurts don't have electricity, but the cabins do (more info on those here).
I can already imagine renting one of these for a couple days when we have plenty of snow for some quiet camping with snowshoeing or cross country skiing.
Group Camping
There are a couple group campsites for tents, and one that accommodates small trailers. It's rustic camping with no showers, electricity or flushies.
Winter Camping
Yes, there's winter camping at Afton! Whether you're a pro or have always wanted to try it, Afton is beautiful and very, very quiet in the winter. You'll probably see some cross country skiers out and about on the trails. Pack your snowshoes and explore while you're there.
Other Activities at Afton
Your best bets for activities while you're camping here are hiking and swimming, unless you launch a canoe or kayak from another location and paddle over to a canoe site. There isn't a good place to launch within the park itself that we could see.
There are no playgrounds, stores or other fancy city stuff like some of the regional parks and private campgrounds have. But there's a small educational nature display in the Visitor Center. And a couple of the trails allow biking along with hiking so that's another option.
If you're a birder or love wildflowers, you'll find plenty of that here.
The first thing Renee said when we walked down to the beach: "What a great place for a hammock!" There are several mature trees right on the waters edge at perfect hammock-stringing distance from each other. So bring a book and your hammock and relax awhile!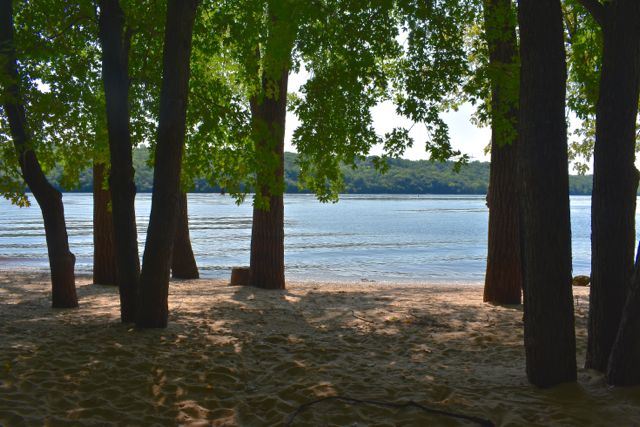 Reservations and Fees
Like all our state parks, the camping fees are cheap. Tent sites are just $20-23 (2022 prices). Yurts are $80/night, cabins $75-90. You'll need reservations for the yurts and cabins. Click here for more prices and reservations info.
How to Get There
Afton State Park is in southeast Washington County right on the St. Croix, about halfway between Interstate 94 to the north and Hastings to the south. The main entrance is off 70th Street and St. Croix Trail South.
Here's more…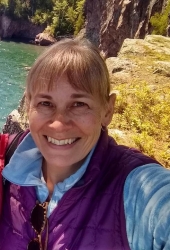 Latest posts by Sharon Brodin
(see all)