Afton, Washington County • Daily or Annual State Park Permit needed
Afton State Park and William O'Brien State Park, both in the Twin Cities metro, offer winter camping opportunities.
I've gone winter camping just once—back in 7th grade in the upper Lower Peninsula in Michigan, where my family lived at the time. That was enough for me—which is why I nudged a couple friends of mine to check it out instead!! I promised to bring hot coffee in the morning and meet them at their campsite 🙂
Renee and Linnea had always wanted to try winter camping, so they even thanked me for suggesting the idea—before and after their excursion!
They chose Afton, and chose to take advantage of one of their backpack sites instead of the easier Group Camp area. That didn't surprise me since they're both seasoned campers and both have a strong adventurous streak!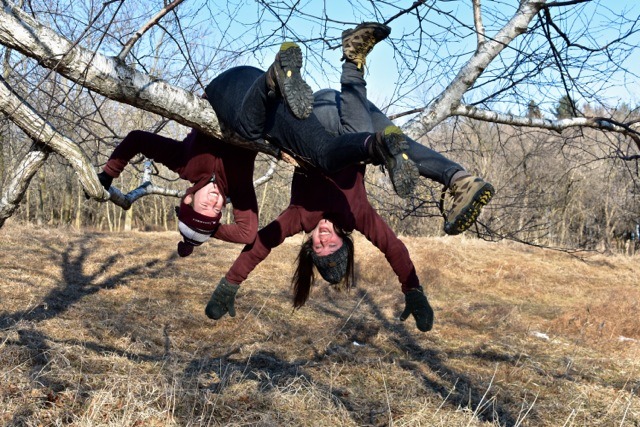 Snow or No Snow, It's Still Cold!
The low was 18º that night in mid-January—fairly average. But for some reason, the lack of snow made it seem less like winter. The girls quickly learned that cold is still cold!
Since they kept a campfire going throughout the evening and again the next morning, the only time the cold was an issue was in their tent during the night.
They had warm sleeping bags, warm clothing, hats on their heads, good warm socks. They used quality sleeping pads, which kept the cold from the frozen ground away. But they were still cold sleeping…
What Would They do Different Next Time?
At first they admitted there might not be a next time! But as they were packing up and we kept talking about their experience, I started to hear things like: "Some of the other girls want to go winter camping, too, so we might try again"!
The main thing? Without a heater, another blanket or two would've helped keep them warm while sleeping.
Clearly it would be a better experience with snow on the ground, too. In fact, it would be an amazing experience—provided they were warm enough—with a fresh layer of snow on the ground and on the trees.
While the park was still beautiful in its wintry sort of way, a good blanket of snow does wonders.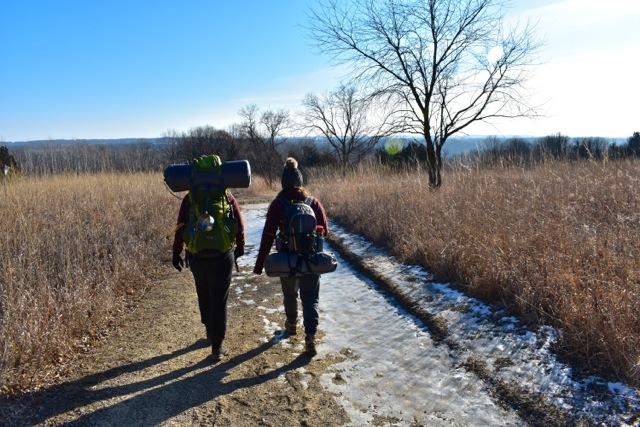 Ways to Keep Warm
There's great hiking, trail running, snowshoeing and cross country skiing at Afton.
(Of course, for the latter two there has to be snow! And the skiing is quite challenging since this park is in the St. Croix River valley with some pretty big and steep hills.)
So besides sitting in front of your fire, there's plenty of opportunity to move and explore the park while you're there. Grab a winter map here or at the park office at the entrance.
What to Know about Winter Camping at Afton
You'll hike up to a mile for a campsite in the backpack area—uphill! Be sure you can pack all your gear in one trip.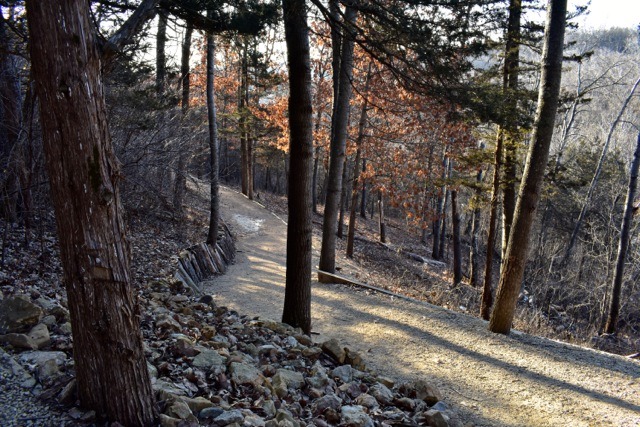 Trails can be icy! Depending on the conditions, consider snowshoes with crampons or some kind of traction device for your boots like Yaktrax or Stabilicers.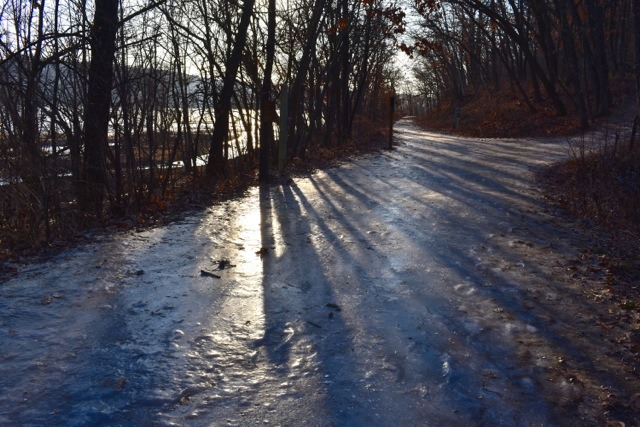 Afton Alps ski area has bright lights in the evenings, and is right next door. If you don't want to see these from your campsite, choose wisely!
There's water available from a solar pump, however at the time of this writing, it wasn't working. Visit the park website before your stay in case of last minute notifications.
The cold will sap your phone battery pretty darn fast. Either bring a solar charger or know your phone could be dead.
You need to reserve your campsite, even in the winter. That can be done online or by phone. More details on the Afton page on the DNR website.
Firewood is available.
A picnic table and fire pit/grate are provided with your site.
We highly recommend you arrive in daylight so you can hike in, choose a campsite and set up camp before dark. In the winter, that's much earlier than in the summer, obviously!
All in all, Renee and Linnea were glad to give winter camping a try! Are you next?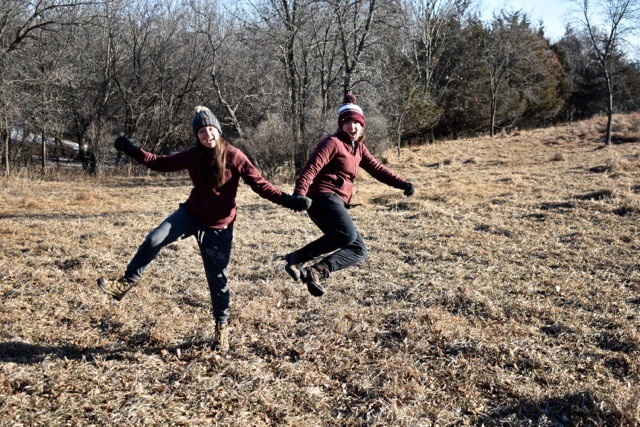 See this map for a look all Minnesota's state parks open to winter camping
Cabins and Yurts
Love the idea of staying overnight at Afton in the winter, but don't love the idea of staying in a tent? The park also offers four rustic cabins and two yurts that are open all year round.
The cabins have heat and electricity. The yurts have wood heat but no electricity and no indoor cooking, so a yurt would give you more of a camping experience. Pets aren't allowed in either.
To get more info, click here for Afton's lodging page.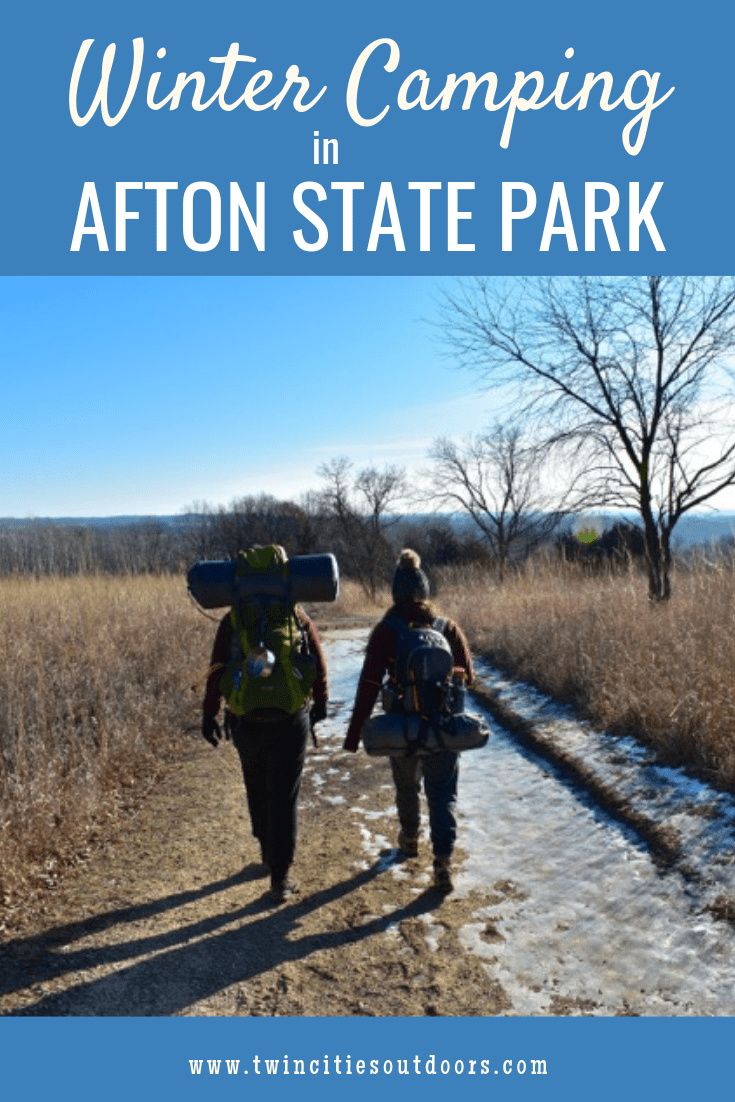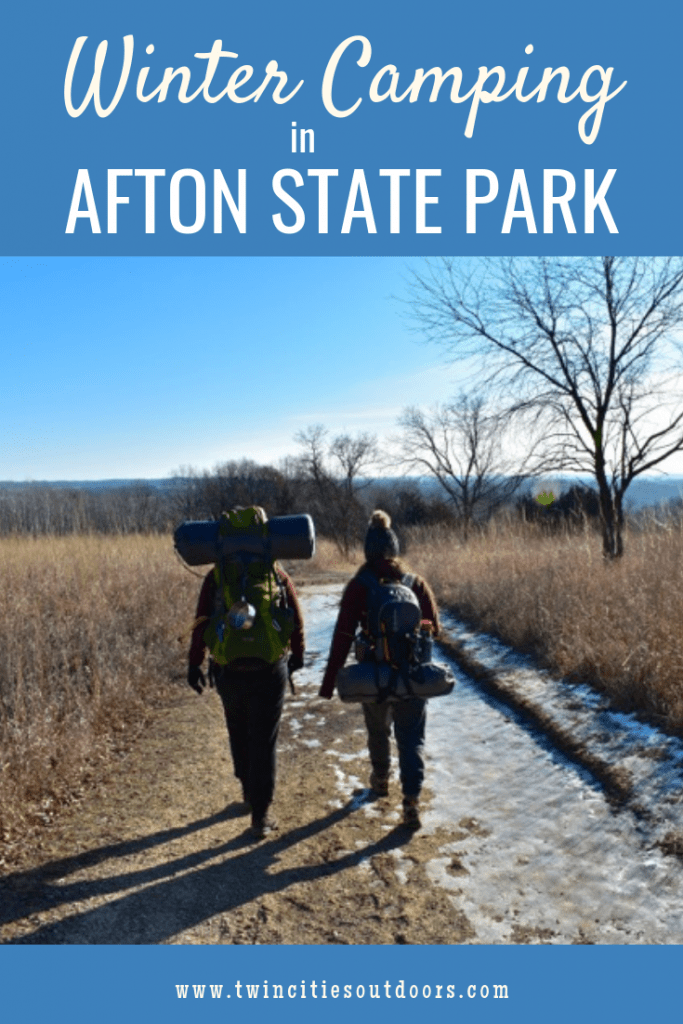 You'll like these too: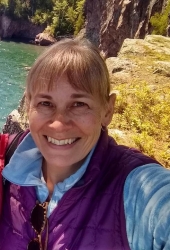 Latest posts by Sharon Brodin
(see all)