I recently bought the warmest snow boots I've ever worn, made by Canadian retailer, Baffin. They're rated to -58º F.
I have the women's Coco model in charcoal. They retail for $249.99 Canadian (about $190 US dollars). I found mine at REI for about 25% off just after Christmas.
I hadn't heard of Baffin before, but my husband had. He knew they were known for their expedition-quality warmth.
My Baffins: Test #1—Extreme Cold…Check!
Now, I've never been in -58º temps, and doubt I ever will. But I finally got to test them out the last week of January when we got hit with that Polar Vortex—a mere -28º F by the time I walked out my front door.
So, I walk all winter long—outside. Usually I wear my Altra trail shoes with good wool socks. I'm used to having cold feet until the 1.5-or-2-mile mark, depending on the air temperature (the wind chill doesn't matter).
I only walked a mile for this test, and my feet were toasty the whole time. So, yes, they're warm in at least -28º!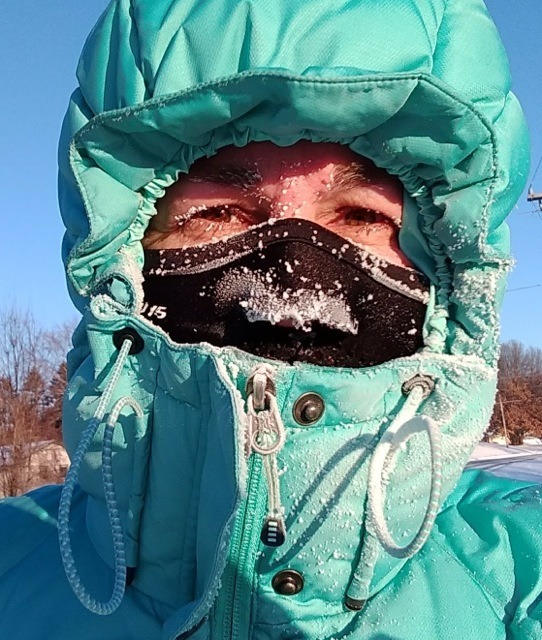 Test #2—Comfort…Check!
I was also happy to discover these Baffins are comfortable! I only planned on a mile because snow boots aren't designed for walking, they're designed for warmth. And at -28º the very little part of my face that was exposed was cold, so I didn't walk on.
But I could've. I'm sure I could've walked another mile and been fine.
These boots are extremely supportive and light, so very comfy for walking along our neighborhood roads. Of course to have boots this warm, you have to have a fair amount of clunkiness, but they're much lighter than my Sorels from 25 years ago 🙂
The first time I wore these, actually, was to meet my friends who were winter camping at Afton State Park. Hiking UP the 3/4-mile trail from my car was fine, but coming back DOWN, my toes were uncomfortable on the steep trail.
So not so comfy for steep up-and-down hills.
Test #3—Many Hours in Cold…I Needed to Keep Moving
I spent several hours at Ham Lake's Snowbowl taking photographs of all the activities there. It started out below zero and climbed to about 9º that day, so it was cold.
When I was standing around, my feet weren't toasty. They weren't freezing, but they weren't warm unless I was walking around. I was outside for about 7 hours, although did get inside a "heated" tent off-and-on (in the 50s).
So on cold days they were plenty warm as long as I kept moving.
I went snowshoeing with them for an hour one morning recently when the temps were just above zero. Perfectly warm, but not too warm.
High-Quality Materials
One of the best things about my Cocos are the temperature comfort range. Not only are they good for below zero temps, they're not too hot for above zero temps—all the way to +40º. That's an amazing range.
The key to their quality is the materials used and the construction
Heat-moldable, removable liner with a multi-layer insulation called B-Tek Lite.
Breathable and waterproof suede upper combined with things they call AirGrip®,
PolarRubber and Superlite for the sole.
That's a whole bunch of fancy terms that mean these boots work in lots of different outdoor winter conditions!
I also like the cute leather tassels on the laces, and the the hand grips on top of the liners (in front) to help pull them on.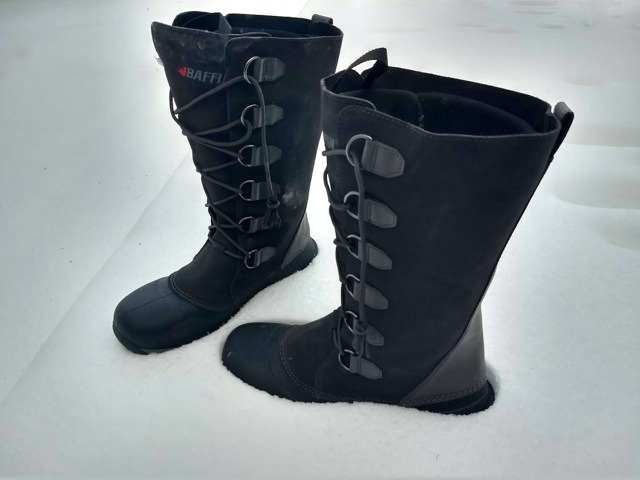 The Bottom Line
I'm 54 years old, so I'll probably never have to buy another pair of serious snow boots in my lifetime. They're definitely worth the money spent.
One of my favorite places to go in the winter is the Gunflint Trail and North Shore. Knowing I have these boots means I don't have to be afraid of those seriously cold temps they have up there, either.
(We think we had it bad here in the Cities with our Polar Vortex—they get those -30s regularly up there!)
You'll also like…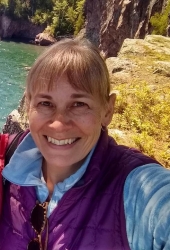 Latest posts by Sharon Brodin
(see all)