As an insulator, natural down is the top choice for warmth, lightness and—in some cases—affordability.
How does Down Insulate?
The down used in coats, jackets, sleeping bags and other outdoor gear is the tiny, fluffy plumage underneath the feathers of ducks and geese. The fluff interlocks and overlaps, forming air pockets, making it both very warm and very light.
Why is Down So Great?
Down breathes, wicks moisture, is washable, maintains its warmth over a lifetime, and—if it must be thrown away—is biodegradable.
Down also has natural wind resistance. My heavier down coat has a wind-resistant shell so I have no problem with wind, even below-zero wind chills (I wore it for a mile walk in -28º with wind chills in the -40-50º range and was fine).
But I also have a cheap down jacket I got from Sam's Club. It's got just a little bit of down with a cheap shell that's not water resistant at all. I'm amazed how windproof that one is, too! Other than not having a hood, this cheap $24 coat keeps me warm down into the 20s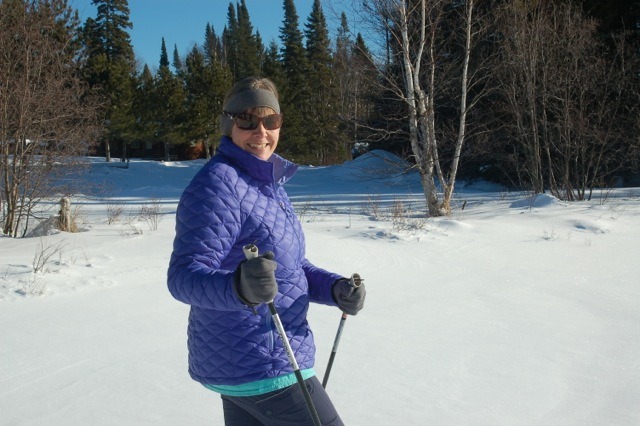 My personal favorite thing about down is it's lightness. It weighs a fraction of just about any other natural or synthetic insulation while giving the same or superior warmth.
What Isn't so Great about Down?
The main disadvantage of down is that it loses its warmth if it gets wet, and it takes awhile to dry out completely. So if your down sleeping bag ends up in a puddle in your tent and you're out in the bush for a week in the rain, you could be in trouble.
Down is best in dry conditions. And down combined with a good weatherproof outer layer is best for outdoor adventuring.
A few people are allergic to down. If you're one of them, down isn't for you.
Wait a Minute…Affordability?
Yes, you can spend $200 and up for a good down coat. But you'll spend that much for synthetic insulation rated for the same warmth. And you can spend less if you steer clear of certain "in" brands or take advantage of these tips:
Become a member of REI. They have regular sales for members-only when you can take another 25-30% off already marked-down items. You'll get on their email list and be the first to know of deals and sales. They also have REI-Outlet, which is their sale website.
Become a member of Columbia. You'll get free shipping, earn points with purchases and get on their email list so you're on the first-to-know sale list.
Use LL Bean's credit card for free shipping plus points that accumulate towards Bean Bucks for future purchases with them.
Shop Lands End. They're not as cool as the cool guys, but their outerwear is just as good. I've worn Lands End down for years. I love the fit, the features and the warmth. Get on their email list for regular sales. My last down coat cost me just $60 (the one I wore on my -28º walk).
Buy last year's model or color that's being clearanced-out.
Sam's and Costco have some down jackets every winter. My experience is the fit and quality isn't nearly as good as the outdoor brands, but I'm happy with my $24 down jacket for what it is. Beats paying $99-$249 for the same warmth. I also bought a Woolrich down vest at Sam's for around $20 that I love.
Buy used. My sister-in-law finds high-end down from the big brands on Ebay all the time for 50-75% off new. This kind of quality outerwear lasts for years, so they still have plenty of wear in them. Sometimes we've been fortunate enough to find quality down coats at garage sales and thrift stores for less than $10. Look around!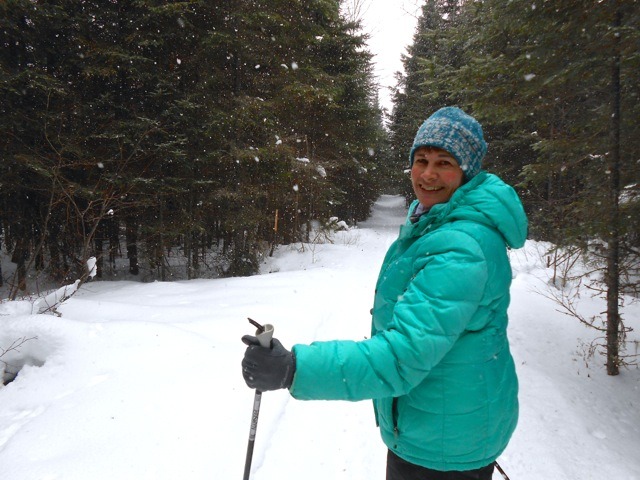 Down vs. Synthetic
Bryan Hunter, of The Outdoor Authority, has written a thorough post called: The Last Guide To Down vs Synthetic Insulation You'll Ever Need (Including Which YOU Need To Get).
I recommend reading it for a better understanding of the differences between down and synthetic "downs" and when each is to your advantage.
Down Sustainability and Humane Sourcing
A lot has been said lately about where down is sourced. It's come out that some of the harvesting practices are inhumane.
So the responsible brands have started to pay attention to that and are buckling down to be sure their sources do it right.
Check out Responsible Down Standard for all the details.
(Source: Textile Exchange)
You'll like these, too…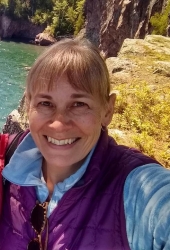 Latest posts by Sharon Brodin
(see all)