Coon Rapids/Andover, Anoka County • Park pass needed (if you drive in)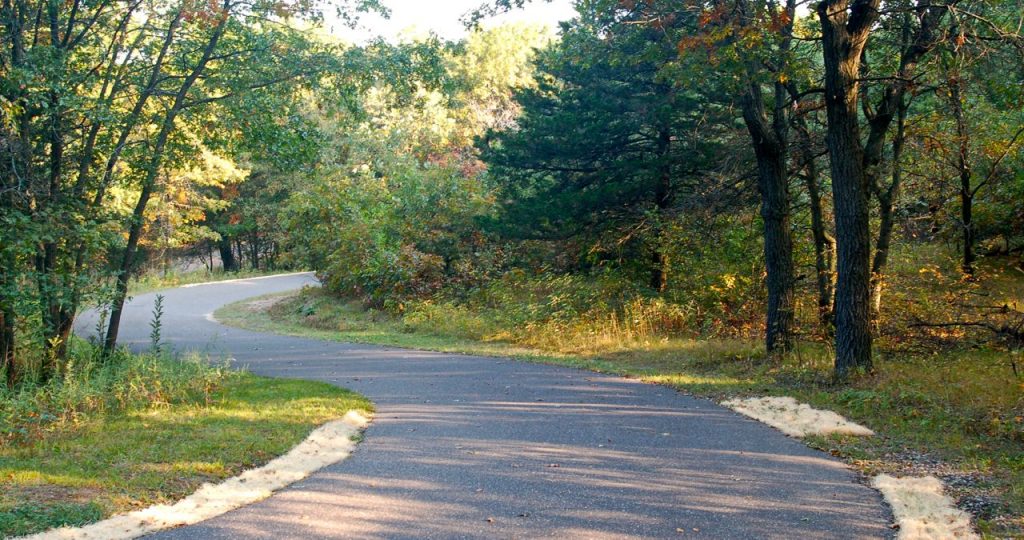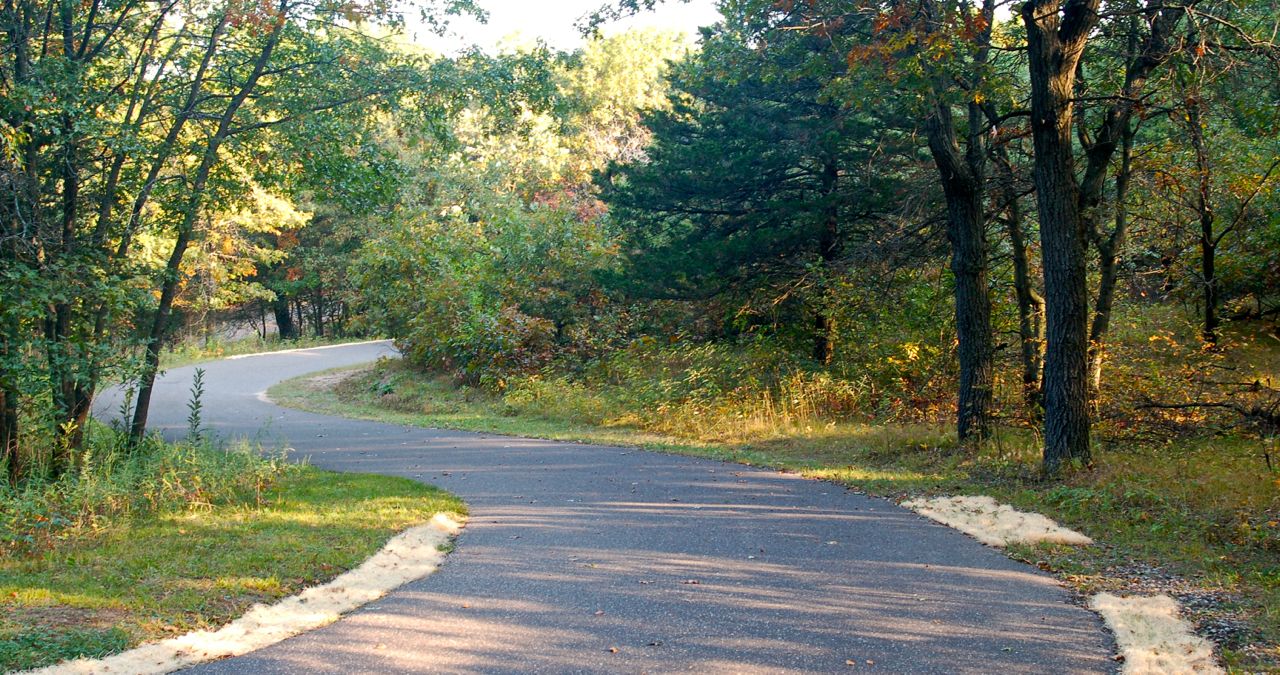 Several miles of multi-use paved trails wind through Bunker Park that are wonderful for biking.
Why Bunker is Great for Biking
There are so many loop options here, it would be hard to get bored. Not only that, the scenery changes from woods to prairie to oak savanna with very few straight-a-ways. Add in some good hills and you have yourself a scenic workout.
You can either bring your bike on your car in one of the three main entrances and park, or ride in from either the neighborhoods or on one of three Regional Trails.
Central Anoka County Regional Trail, Coon Creek Regional Trail and Bunker Chain of Lakes Regional Trail (the part that's completed) all connect to the trails at Bunker.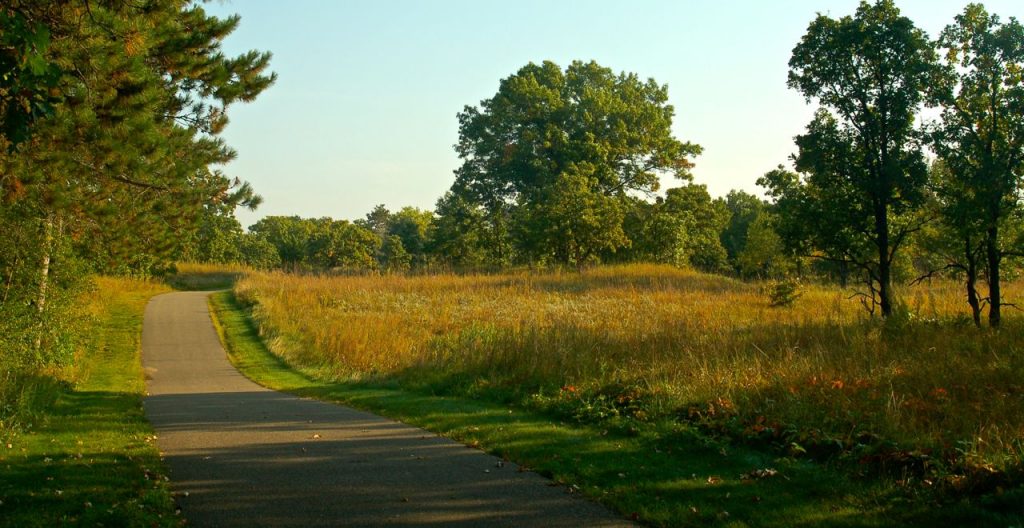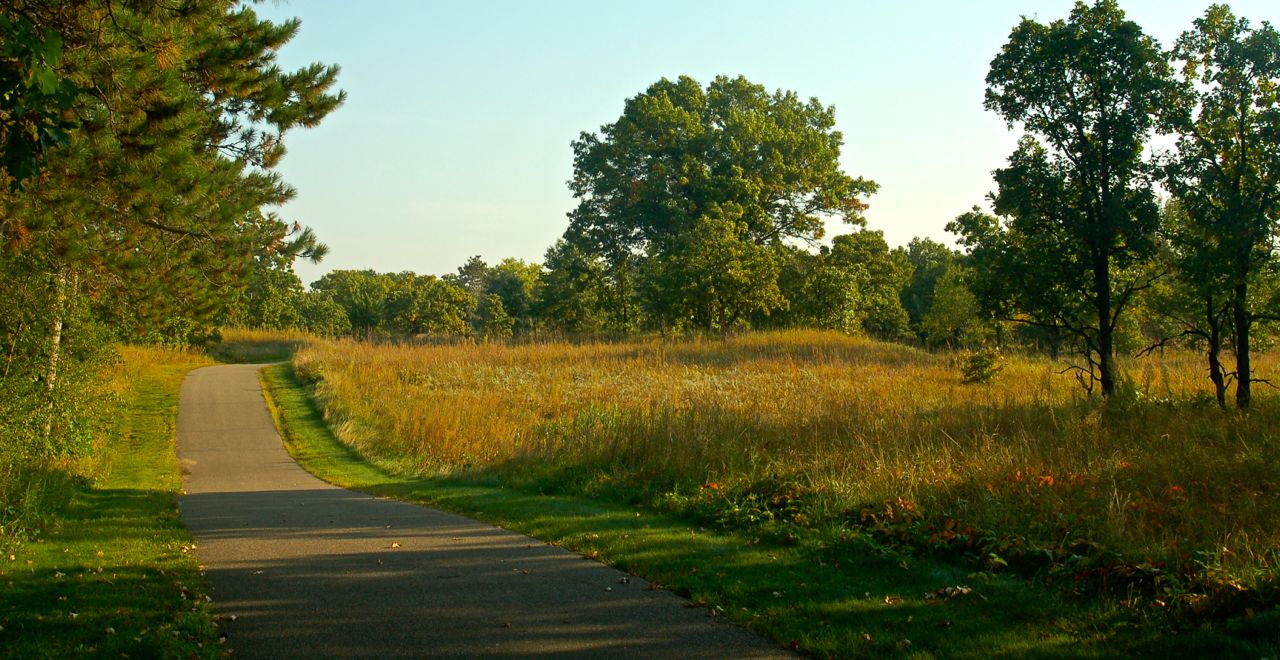 Be Sure to Use the Map!
The trail system at Bunker is a bit of a maze until you get to know it! We highly recommend you bring the color map along the first few times. Most of the intersections are marked, but not all of them (see the map here).
One little tidbit: You can see on the map the trail goes over Bunker Lake on the north side of the park. That section is a boardwalk that floats in the middle when we've had enough rain.
The Lake is more of a marshy wetlands, with impressive cattails growing right up against the boardwalk. You can see muskrat lodges and all kinds of water birds. Pretty cool.
Make it a Weekend
Bunker's beautiful campground is very popular, so make reservations early—or come mid-week. The campground is right in the middle of the trail network, so it's easy to bike right from your site to anywhere in the Park.
Bring the family with your bikes and there are many options for family rides. Then you can cool off at Bunker Beach, or try a different kind of riding at Bunker Park Stable.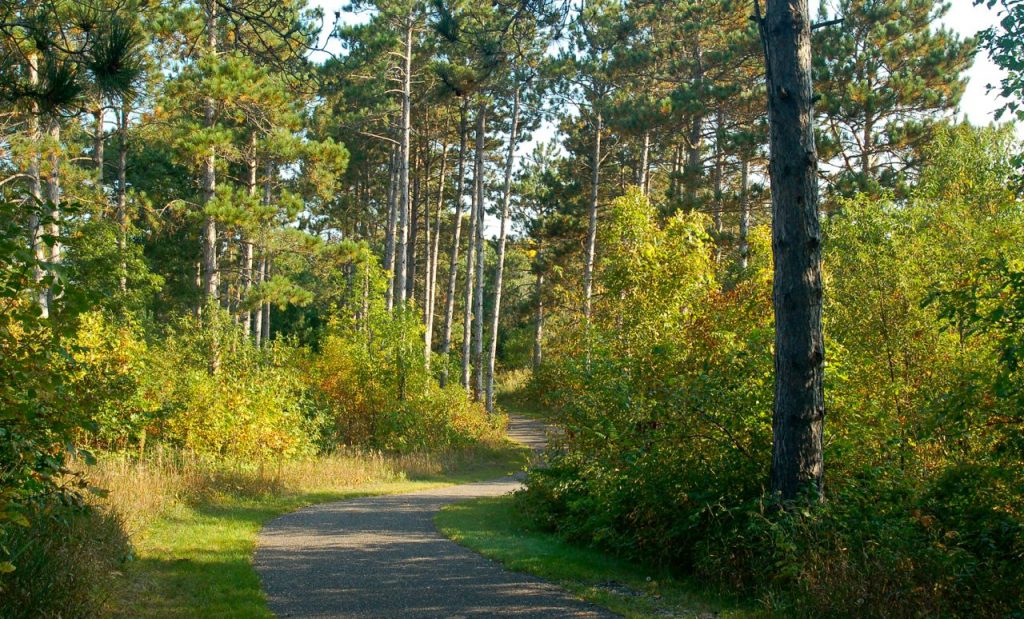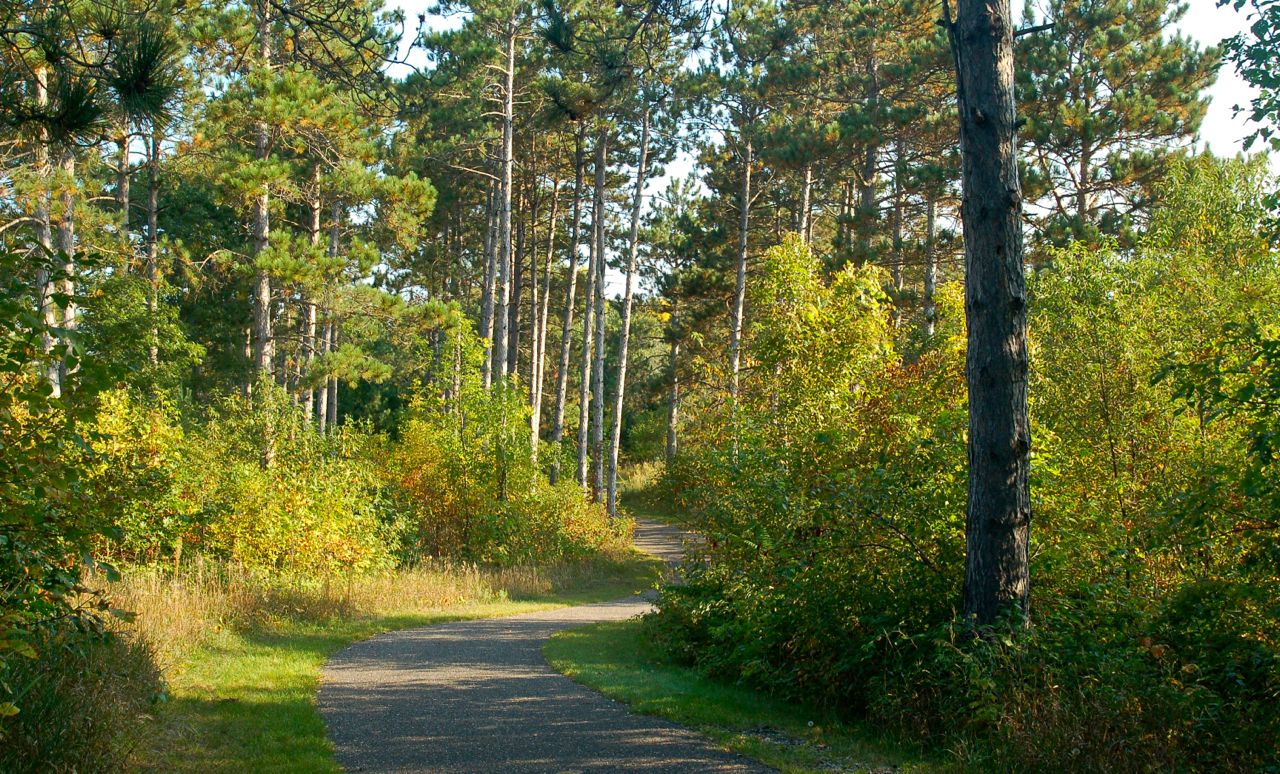 Click here for more biking options in Anoka County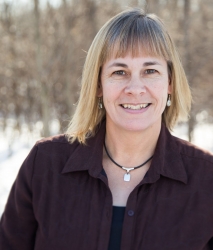 Latest posts by Sharon Brodin
(see all)