Coon Rapids/Anoka County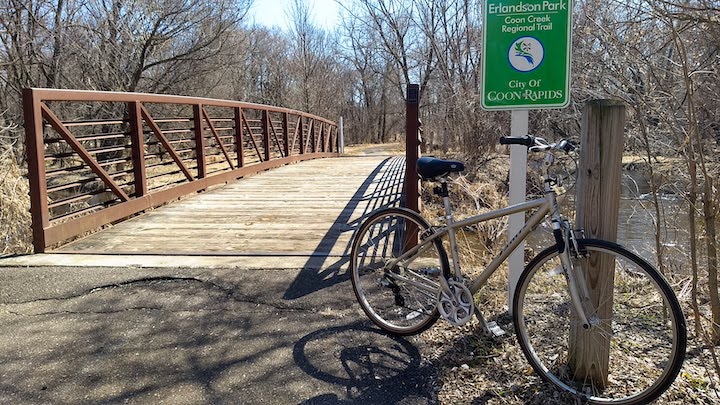 Coon Creek Regional Trail is a lovely neighborhood paved trail that winds it's way through plenty of woods with many nice views of the creek.
What's to Love about the Coon Creek Trail
Coon Creek Regional Trail is a nice distance for a relaxing bike ride. The entire trail is about 6 miles one-way, which is a pretty decent 12-mile ride. And there are no big hills, which is nice for those of us who are strictly recreational bikers!
If you don't want to or can't ride the entire distance, there are plenty of options for accessing the trail to give you just part of it.
My ride was at the end of March. Obviously, nothing was greening up yet. But the trail was still very pretty. And I've learned there are advantages of have bare trees—we can see into the woods and the lay of the land much better than when all the leaves are out.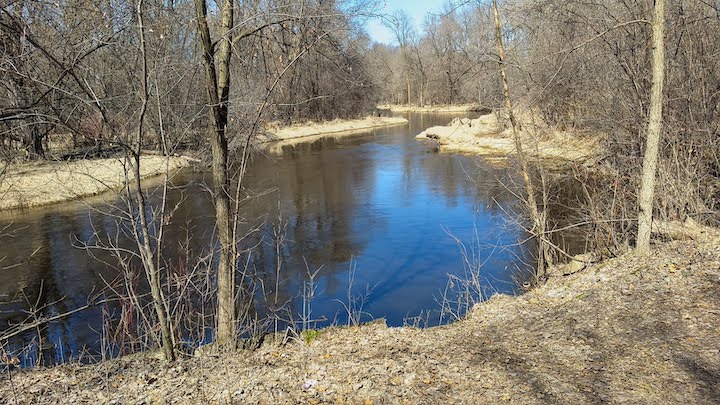 There are lots of great views of Coon Creek along the way. You'll cross several foot bridges.
Because of us being under the COVID guidelines with schools and many businesses closed—and because I was out on a beautiful day—the trail was well-used when I was on it.
I love to see that. Many neighborhoods have easy access, so it's a great trail for families with children.
Add More Miles on Either End
It's really easy to add more mileage on either end of the trail if you want to.
There are several options for accessing the Coon Creek Trail. I parked at Lions Park off Hanson Boulevard (at the X) and biked south to the entrance of Coon Rapids Dam Regional Park, and back north to my vehicle.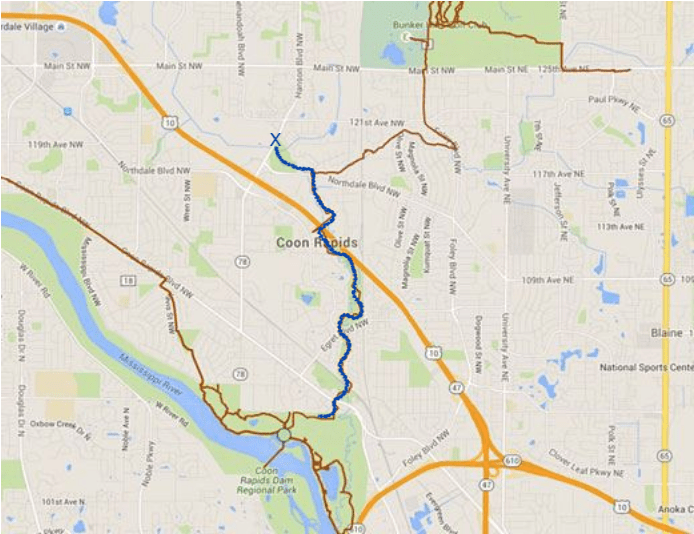 For more, simply go north into Bunker Hills Regional Park or south into Coon Rapids Dam Regional Park. From there you can go even further by accessing the Mississippi Regional Trail or bike across the dam for a few more regional trails in Hennepin County.
How to Get There
As stated, there are many options for accessing the trail. And just an FYI, there's construction going on at Coon Rapids Boulevard this spring/summer, so I had to ride along the highway for a couple blocks to get to the park.
I like the Lion's Park access, because the Sand Creek Trail is very pretty, too.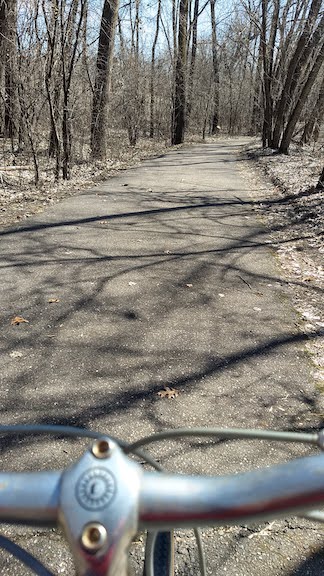 You'll like these, too…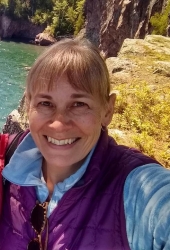 Latest posts by Sharon Brodin
(see all)