Centerville, Anoka County • Park pass needed (depending where you park)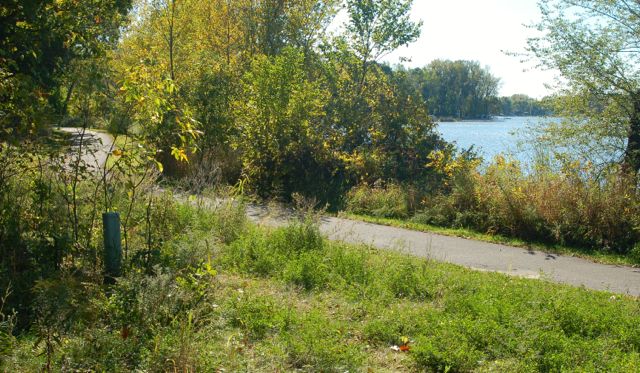 There are a couple options for biking at Rice Creek Chain of Lakes Park Reserve:
Paved Trails at Rice Creek
Most months of the year, the paved multi-use trails are open to bikers. Not only are there trails right in the Reserve, there are many options to connect with Regional Trails on its various sides.
You can see some of your options on the screen shot below of a section of the Anoka County Bike Map. There are many parking options, both inside and outside the Reserve. It's possible to connect from the East Anoka County Regional Trail and the Rice Creek North Regional Trail.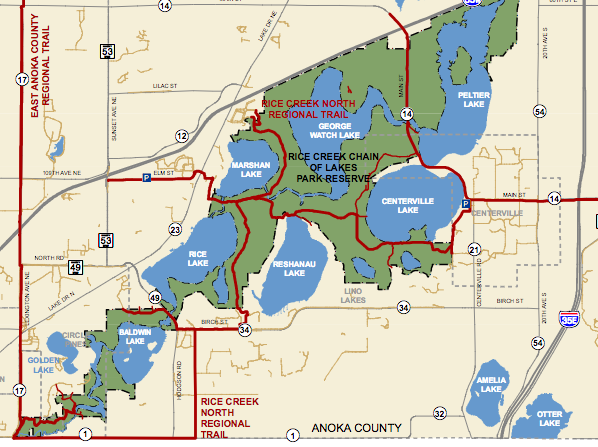 You could spend as little as an hour there, or as long as a full day, depending on your start and finish locations.
Once you're inside the Reserve itself, much of your riding is through woods with great views of the lakes and wetlands.
Make it a Weekend Camping Trip
One of the best things about Rice Creek is the recreation options for the whole family. There's a large, beautiful campground there between George Watch and Centerville Lakes. Spend a few days there together and you can explore the trails a little at a time.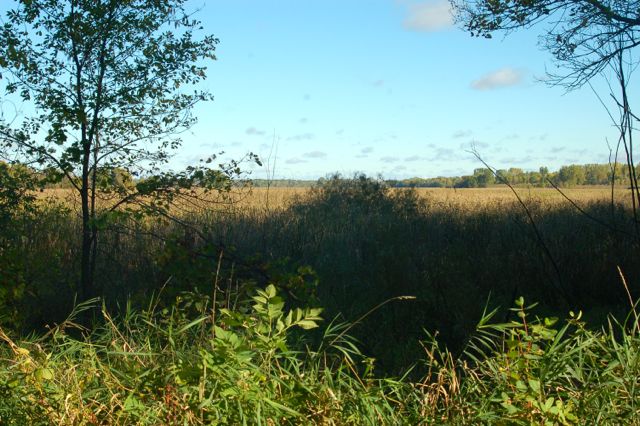 There's also a large swimming beach on Centerville Lake, and some lovely paddling. You can bring your own canoes and kayaks or rent them at Wargo Nature Center.
Fat Tire Biking Pilot Program
Rice Creek has long been known for its cross country ski trails through Chomonix Golf Course. Anoka County has introduced a fat tire biking pilot program to share the northern loop of the ski trail.
The route isn't hilly, but has plenty of curves through woods and along George Watch Lake.
If you're a fat biker, give it a try and let them know what you think. Just watch out for skiers and winter hikers (and please don't ride on ski tracks)!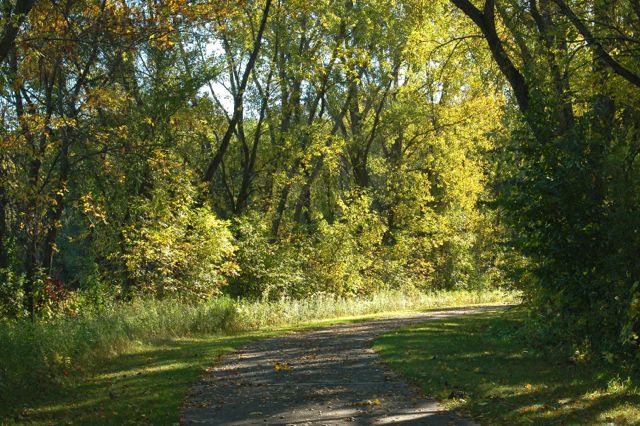 You'll like these, too…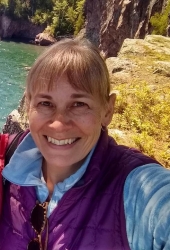 Latest posts by Sharon Brodin
(see all)