Not only is it OK to start small with outdoor rec activities, that's the best way for most people to begin. Outdoor activity begins locally and can be as simple as stepping out your front door.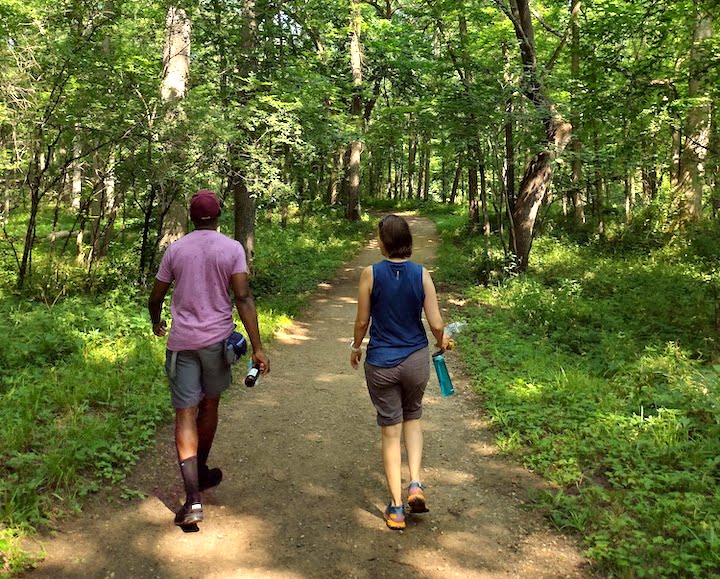 Whether you're new to the outdoors yourself or you want to introduce our wonderful natural world to someone you love, here are some great ways to start small…
Start with Activities that are Low-Cost and Low-Skill
Did you know the #1 outdoor rec activity in America is walking? (We like to call it hiking because it sounds more adventurous!)
That's because it costs nothing and the only skill you need is to be able to walk! Depending on where you hike, you may need to be able to take on hills, rocks or stairs.
You certainly can spend money on gear to walk and hike, especially footwear and outerwear. But that can come as you go.
If you have a bike and know how to use it, then biking is another perfect choice. Between roadways and paved trails, you have hundreds of miles of options.
Start with Activities that Don't Need Special Gear
Now, to be clear, you can get special gear for just about any outdoor pursuit, even walking…but you don't have to. Not to begin with.
Again, walking or hiking is the obvious place to start. You can get on the trails or in your neighborhood without fancy athletic wear. A good pair of comfortable shoes is great, especially if you have any kind of leg, back or hip issues. Start in the summer while the weather's nice, then add gear as the weather demands it.
There are so many trails and parks for hiking right here in the Twin Cities, it'd be hard to get bored.
Start with Activities You Enjoy
If you hate to run, don't take up trail running. If you love to bike, start to bike more. Love to swim? Get to the beach. Love the snow? Try snowshoeing. If you've always wanted to try kayaking, now is the time!
Don't know what you'll enjoy? Try a couple different activities. If you have a family member or friend who does them, they can give you some tips.
One of the great things about Minnesota is our four seasons and the enjoyment we can find in every season. There are outdoor activities all year-round. Start by getting out in your favorite season.
Do you love birds? Bring binoculars and a bird book along on hikes. Bird watching is a big deal with thousands of people. I like using the BirdNET app. It identifies birds by their song.
Or maybe you love wildflowers or trees. A friend just told me about the Seek app. That one identifies plants, trees, bugs and other living things using your phone's camera.
Start with Destinations that are Close to You
Fun and wonderful outdoor experiences aren't limited to destinations that are halfway across the country or on the other side of the world. They can be right in your town, or in a neighboring county.
The whole goal of Twin Cities Outdoors is for people like you to be able to find (quickly and easily) local destinations for outdoor activities.
If you know an activity will just take an hour or two, instead of half a day's drive or a long weekend, you're more likely to do it. You can go to those other destinations, too, but start at home.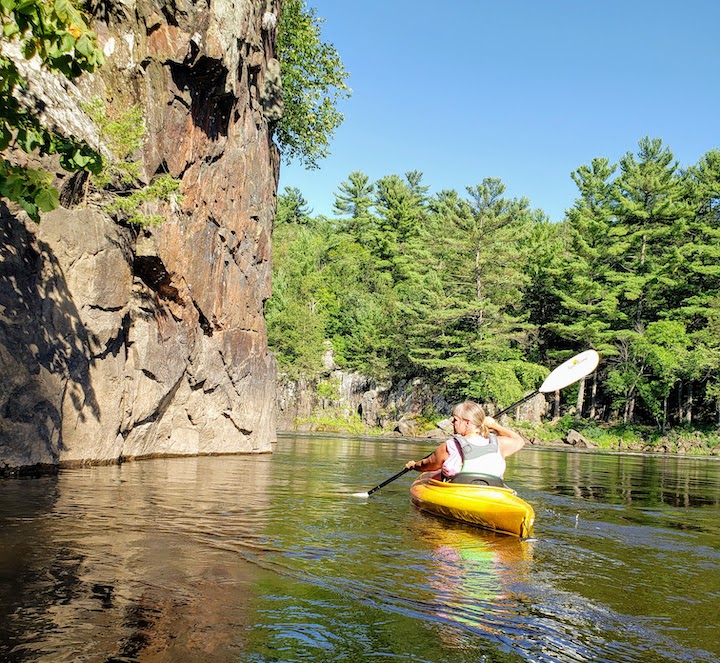 Start in Great Weather
Our Minnesota weather is famously volatile! Honestly, that's one of the reasons I love living here so much.
But if you're just starting out getting into nature for recreation, start when the weather is great. Sunny…calm winds…at a temperature you like. If you hate winter, don't start trying to get outside in the winter! Start in warmer weather and work your way up.
When You're Ready to Buy Gear: Buy Used or Rent
If you want to try an activity but don't have the gear, find a place that rents it. Many of the regional park offices in the Cities rent gear for snowshoeing, cross country skiing and paddle sports.
We've highlighted a few local businesses that rent gear. Take a look at our local small business page and check them out.
You can also look for used gear at places like Play It Again Sports, Facebook Marketplace and gear swap groups on Facebook.
You can always upgrade gear later on once you've found you really like a specific activity and know you'll keep at it.
Need Motivation? Join a Local Group
If you don't have outdoorsy friends and would love motivation from others, consider joining a local outdoor club or group. There are many, for example: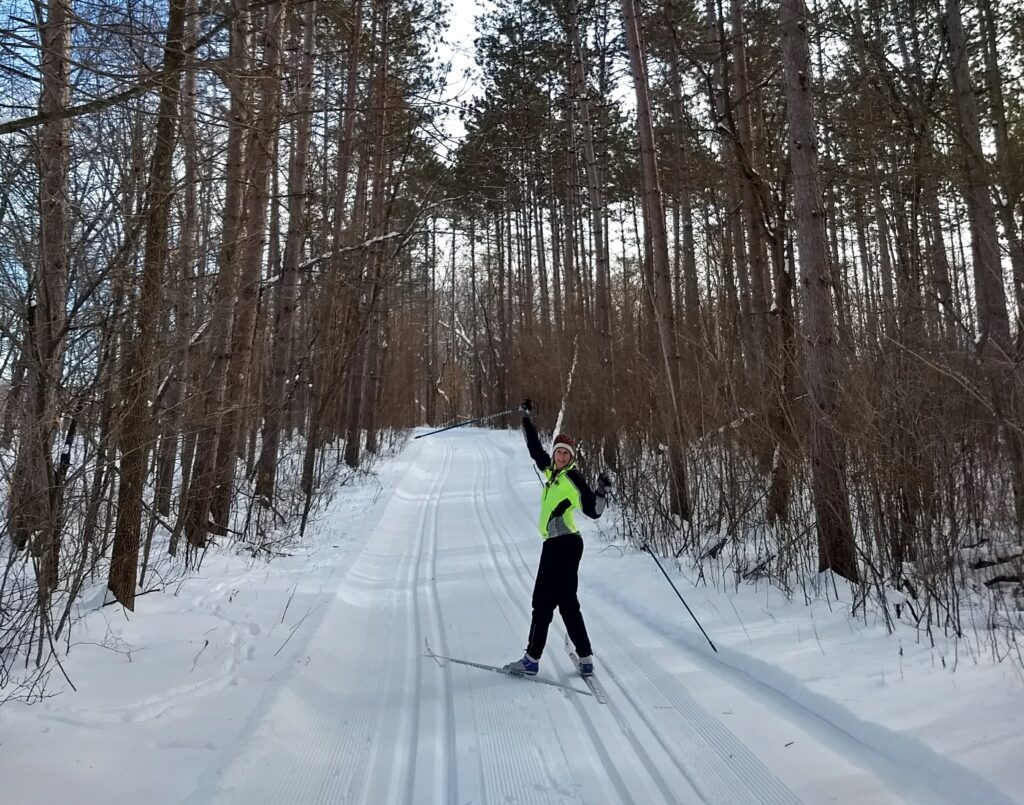 Take a Lesson or Two
If the outdoor activity you really want to try involves skills, then take a lesson or two, or a series of lessons. It's so rewarding!
Of the activities we cover here at Twin Cities Outdoors, cross country skiing, camping and paddling are those where lessons can really be a benefit. They'll give you more confidence to start, and then to continue on your own.
We've highlighted several sources of lessons here on Twin Cities Outdoors:
Twin Cities Kayaking—their main business is kayak and SUP rentals, but they also give lessons.
Enjoy SUP—Small group stand-up paddleboard lessons and yoga.
Over the Hill Outdoors—Small group and individual lessons in kayaking, cross country skiing and archery.
Go to our Outdoor Recreation Education page for more ideas.
We Have Resources for You
The mission of Twin Cities Outdoors is to get more people outside more often. We make it easy for you to find and use our local parks, trails and waterways. There are four ways we do that:
This Website: We've organized our navigation so you can search by activity and then county. We also have a blog we add to regularly with trail reviews, gear reviews, how-tos and lots more.
Outdoorsy Stuff, our twice-monthly email newsletter that brings our blog content to your inbox. Sign up on our homepage.
Free Downloadable One-Page Guides: Take a look here.
Twin Cities Digital Guides: PDF guides that are 48-54 pages long, to purchase and download. They're activity-specific and loaded with links and helpful information. See our Shop for more on these.
Twin Cities Logbooks: Brand new in 2022, these are paperback logbooks that'll motivate you to get out more often to more places. Check them out here.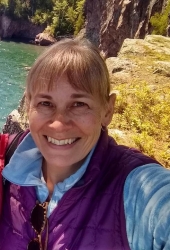 Latest posts by Sharon Brodin
(see all)