Anoka/Chisago Counties • No fees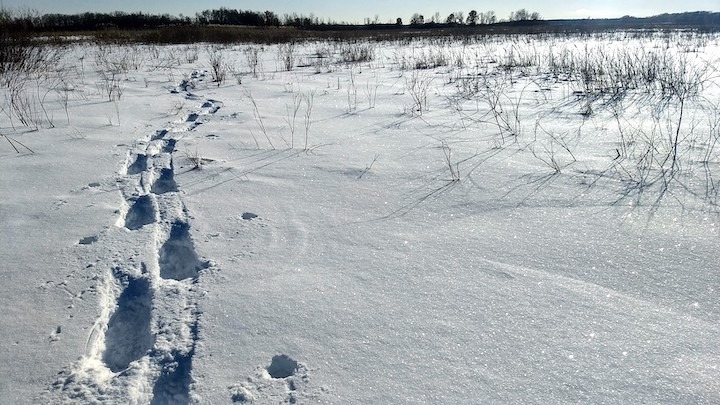 You have 25,000 acres of snowshoeing territory to choose from at Carlos Avery Wildlife Management Area. And since 2/3 of those acres are either wetlands or small lakes, the winter freeze offers access to nearly all of those acres for those on foot.
What is Carlos Avery?
Carlos Avery WMA is managed by the Minnesota DNR (Department of Natural Resources) as a waterfowl and wildlife habitat, and is open to hunting, trapping and outdoor recreation. Bird and wildlife watchers, photographers, hikers, snowshoers, backcountry skiers and fat tire bikers will all find space here.
The area spreads over the cities of Columbus, East Bethel, Forest Lake and Wyoming: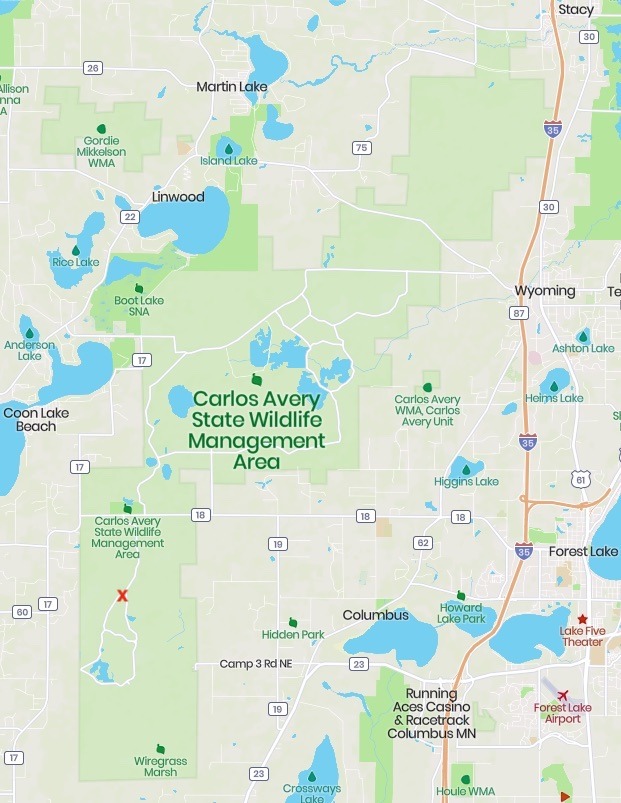 There are several access roads and parking areas throughout the WMA. You can go to the interactive map here to find them.
What's Great about Snowshoeing at Carlos
I went to the southernmost sector on a beautiful sunny day (see the red "x" on the map above). We've been in that section many times in all seasons of the year. It's especially beautiful in the fall and winter (summer is pretty buggy and spring can be pretty muddy!)
One of the great things about visiting Carlos with snowshoes is you have access to that two-thirds of the area that's either marsh or water the rest of the year. So lots and lots of room here!
It's serenely quiet. Winter is a quiet season anyway, but to be away from traffic is wonderful. You'll hear birds once in awhile, but that's about it.
The snow is largely untouched—except by the wildlife. And there are lots of animal tracks in the snow!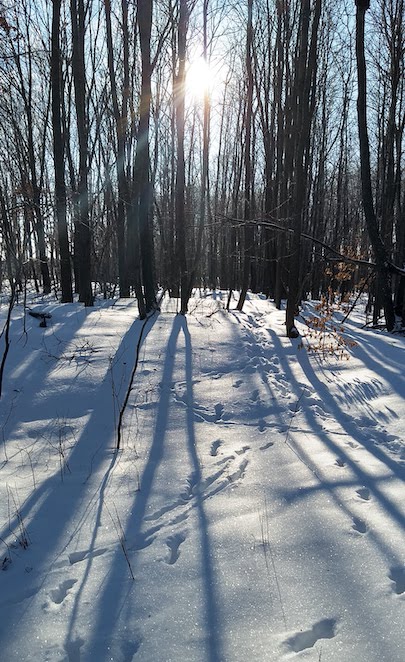 There were a couple trucks driving the loop while I was there, and a couple fat tire bikers, too. But they stayed on the plowed road. I had the rest of the area to myself.
What to Know Before You Go
The roads are plowed for the most part, but an all-wheel or 4-wheel drive will be your best bet.
It's single-lane only, which means if two vehicles meet there's not room to get around each other. So if that happens one of you might have to drive into the snow!
How to Get There
Carlos Avery is just to the west side of Interstate 35, up by Forest Lake and Wyoming.
There are several roads through the various sectors. The map above doesn't show the difference between regular roads and the narrow dirt roads, but if you go to the original MapCarta map here, you can zoom in and see them better.
That map also shows parking areas, although they're not all plowed out during the winter.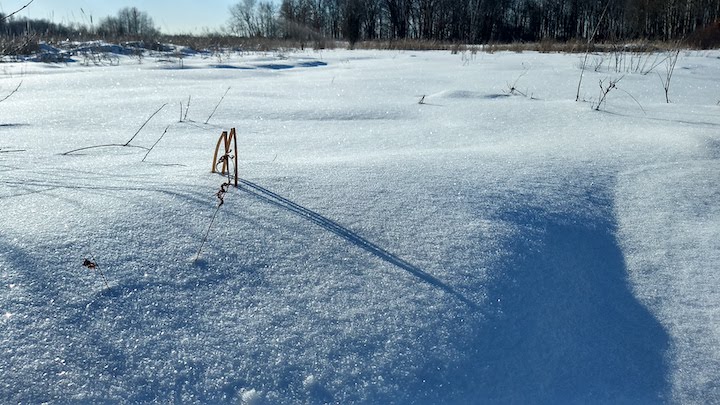 Twin Cities Ski & Shoe Guide
Published in 2021, our 55-page digital Ski & Shoe Guide is the easiest way to find cross country ski and snowshoe trails in all seven counties of the Twin Cities metro area.
You'll like these, too…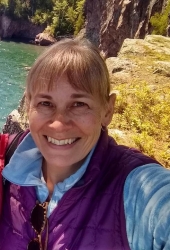 Latest posts by Sharon Brodin
(see all)