Maple Grove, Champlin, Dayton/Hennepin County • No vehicle fee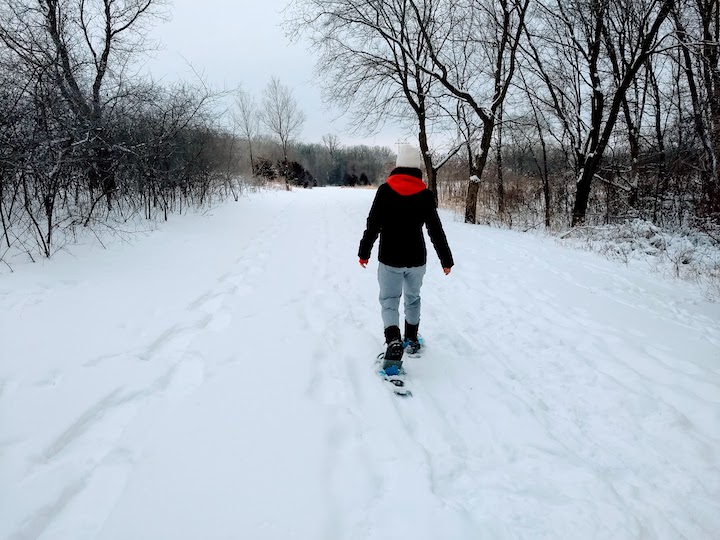 While snowshoeing is possible in most of Elm Creek Park Reserve's 4,900 acres, there are 7 miles of designated snowshoe trails in the park reserve. Snowshoeing is also allowed in the singletrack park, another 12+ miles.
There's so much variety of terrain and landscape in Elm Creek, it really is a super destination for snowshoers. If you want to work hard, you can go off-trail pretty much anywhere in the park. It won't take long, especially in fresh or deep snow, for you to be huffing and puffing!
Or take advantage of the many miles of trails that are dedicated, in part, for snowshoeing (please remember, no one is allowed on the groomed ski trails except cross country skiers!).
Where to Snowshoe in Elm Creek
There are two parking areas for snowshoers, depending which trail system you'd like to use: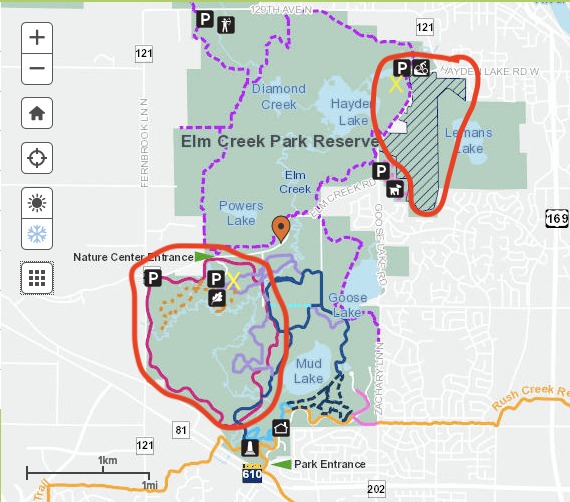 Eastman Nature Center
Eastman Nature Center is on the west side of Elm Creek Park Reserve. You can get to the parking lot off of Highway 202/Elm Creek Road, which you can access from either the west or east side of the park.
From there you can use the dotted orange trail on the map above, which is for snowshoers and winter hikers, or the dark pink trail which can be used by snowshoers, winter hikers, dog sledders, skijorers and mountain bikers. Your leashed dog is welcome on these trails with you.
You can find maps for Eastman Nature Center by scrolling down the park page.
Singletrack Park
The singletrack or mountain bike park, located on the east side off Hayden Lake Road, has over 12 miles of trails. Park in the lot on the north side of the singletrack area and the trailhead is just across the road.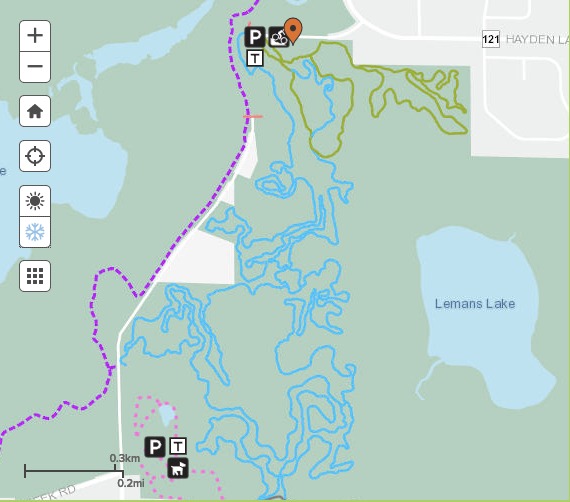 That's where my daughter, Jamie, and I went this week. Since we had just gotten several inches of fresh snow it was so beautiful and quiet. Even though there were 8-10 cars in the lot and several bikers going on or coming off the trails with fat bikes, we didn't encounter any on-trail.
We stuck to the very north end of the trail system since we hadn't been there before, and got it an hour using both the easy (green) and intermediate (blue) trails. We liked the blue trails since they offered some hills. Even if you just stick to the green, they'll keep you busy for an hour or more.
You'll find a map for the Singletrack Park on this page. There's also a big map at the trailhead. Take a picture of it with your phone to bring along if you prefer—that's what we did. There are pretty decent trail markers at the intersections, too.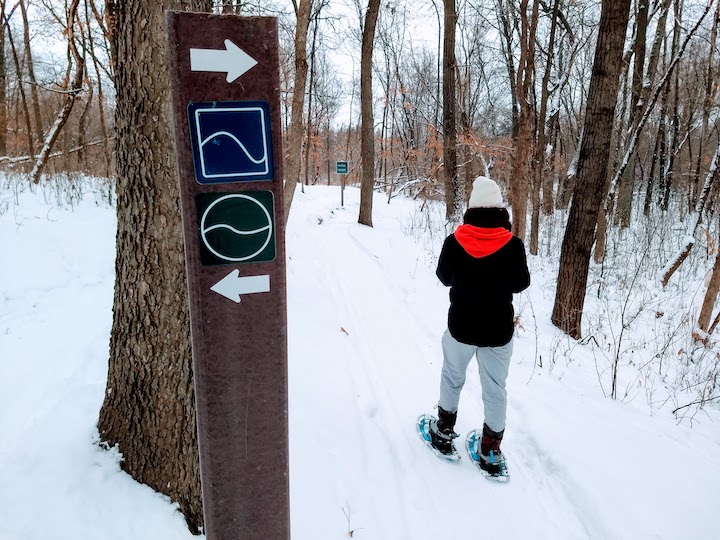 What's to Love about Snowshoeing in Elm Creek
First, you can't possibly get bored with 4,900 snowshoe-able acres! Whether you're a trail kind of person or an off-trail person, there's plenty to choose from.
There are woods, prairies, lakes and marsh to snowshoe (once there's plenty of ice, of course). There are flat areas and hills. The variety of terrain is a definite plus.
One of my favorite things about getting in the woods when there are no leaves on the trees, like in winter, is being able to see into the forest. That's not possible in the late spring, summer and fall, so it's a very different experience.
Can You Rent Snowshoes at Elm Creek?
Yes! You can rent snowshoes at Eastman Nature Center for just $5 for 2 hours. Their rental page doesn't say if you're able to rent on-site (their summer rentals during 2020 were only online), but an online rental guarantees availability anyway.
Go to this page for all the information and to rent.
How to Get There
The address for Elm Creek—12400 James Deane Parkway in Maple Grove—won't help you to access the snowshoe trails.
Instead, decide which trail system you want, then do an online search for either Eastman Nature Center or the Elm Creek Park Reserve Singletrack Park for your directions.
Twin Cities Ski & Shoe Guide
Published in 2021, our 55-page digital Ski & Shoe Guide is the easiest way to find cross country ski and snowshoe trails in all seven counties of the Twin Cities metro area.
You'll like these, too…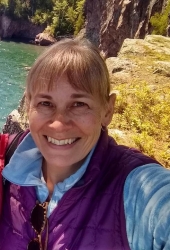 Latest posts by Sharon Brodin
(see all)