When Twin Cities Outdoors readers Bonny and John Skovbroten reached out to me about their recumbent trike passion, I knew I was in for an education. I had heard of these trikes, but that was all.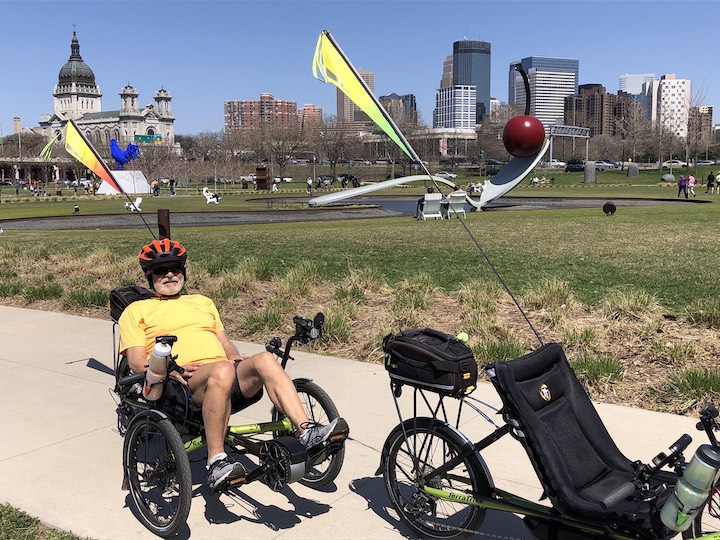 Bonny and John generously spent some time with me on a video call, then sent several photos and other info to use and share with you.
(I have yet to try one of these, but hope to during an upcoming biking season!)
What's a Recumbent Trike?
A recumbent trike is a 3-wheeled human-powered means of transportation that's another way to use our local paved trail systems.
"Recumbent" means lying down. On a recumbent trike, you're reclined on the seat instead of sitting upright, as you would on a traditional 2-wheeler or even another type of 3-wheeler.
Bonny said, "My hubby and I have ridden 4,200+ miles on recumbent trikes in the last year. 1,700 were in Arizona last winter, but the rest primarily in Minnesota. We are working on finding as many of the 4,000 miles of Minnesota paved trails as possible. After 30 years on a tandem, it is nice to have options for 70+ year olds."
Pros and Cons of Recumbent Trikes
Fans of recumbent trikes love them for their comfort ("like sitting in my living room chair"), stability and ease of use. You won't get a sore rear or stiff wrists, and your back is well supported.
This short video from Ride & Shine Bicycling is a great overview:
Recumbents have some cons, too:
They're pricey. At the very low end they're over $700, and can easily go up to several thousand, especially if you want an electric one.
They're heavy. These aren't the kind you can toss into the back of a pickup or put on a bike rack on the back of your car. John adapted a small trailer for he and Bonny to transport their two trikes across the state or across the country. Others use ramps with a large SUV or truck.
Trike enthusiasts know the health benefits and enjoyment are worth both the price and extra work to haul them around.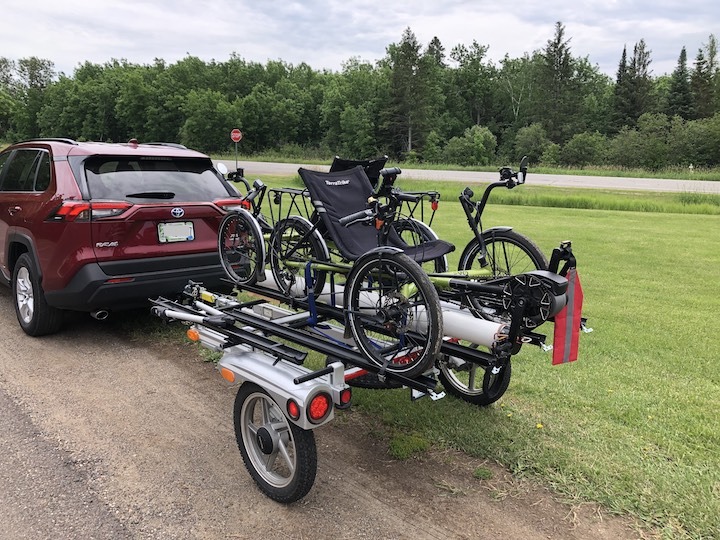 Who Can Benefit the Most?
Any adult can use a recumbent trike and enjoy it fully. They're especially wonderful for older folks who don't feel as stable as they used to on a 2-wheeler.
They're also a very comfortable option for people with a sensitive back or knees, or other health issue who would benefit from the reclined posture and more gentle ride.
Bonny stresses they love to share about their recumbent trike riding as an example and inspiration to other every day seniors.
She said, "We winter in Tucson, where there are a lot of seniors on the 137-mile Huckleberry Loop trail, but not all recumbent trikers are seniors. Many people are on trikes for a host of reasons—mostly because it's easier on your back, knees and butt. For me, it was losing the pristine balance you need to ride a tandem. As John says, it's keeping us in the riding game for another 10+ years.
"Trikes are just plain fun! You see SO much more—think kayaks versus speed boats.
"It has also been a fabulous social outlet during the pandemic. Tucson has a recumbent riding group that meets up for 20-30 mile rides and always has lunch (and frequently ice cream) stops. We have riding friends from all over the country now."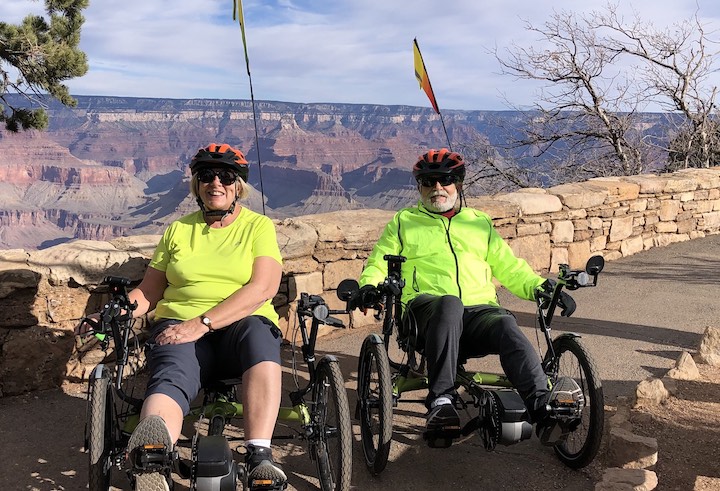 Where to Ride in the Twin Cities
Recumbent trikes can go anywhere road bikes can go. The paved trail systems in the parks and our regional trails are all great spots.
If you're interested in an electric trike, know that you'll need to follow the same rules as those for electric bikes—only Class Ones are allowed on the trails (with a max possible speed of 20 mph).
If you choose to ride along roadways, it's a great idea to attach a flag to your trike for better visibility. Since these sit lower to the ground than traditional bikes, drivers aren't necessarily watching out for you. Bright, high-vis helmet and clothing are always wise, too, especially for travel on roads.
John and Bonny enjoy taking their trikes to some of Minnesota's premier paved trails outside the Twin Cities, too, like the Paul Bunyon State Trail (between Brainerd and Bemidji) and the Gitchi Gami State Trail (along the North Shore).
How to Learn More
The Skovbroten's recommend the YouTube channel of Sylvia Halpren from Travels by Trike, Truck'n Trailer for recumbent inspiration and instruction. She also maintains a blog with tons of helpful info, tour journals (she's brought her trike all over the world), gear reviews and more.
Bonny and John are active in groups as well, both on social media and in-person. These groups are a super way to connect with other trike owners, learn about rides and ask questions.
Do an online search on Google and/or Facebook for "recumbent trike group" and you'll find some suggestions.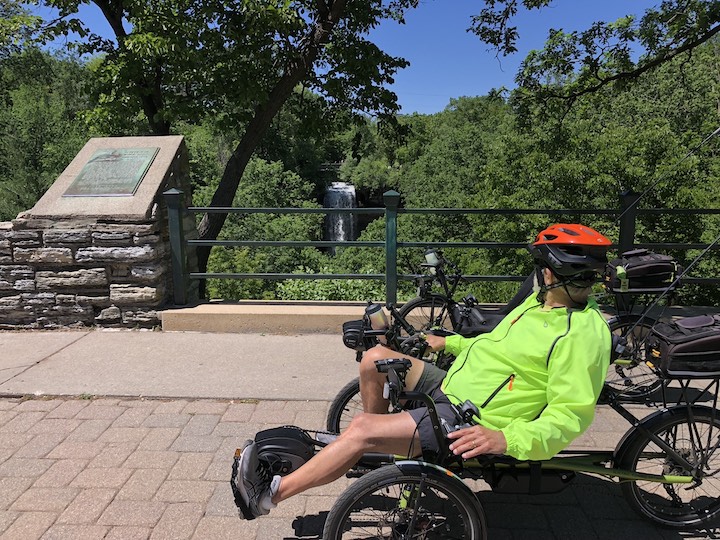 Where to Buy a Recumbent Trike Locally
Recumbent trikes are still gaining popularity here in Minnesota, but there are a few bike shops in the Twin Cities that carry a selection of them:
Freewheel Bike—10 locations around the Cities (call first to make sure they have some in stock at the location closest to you)
Erik's Bike Shop—14 locations around the Cities (call first to make sure they have some in stock at the location closest to you)
Perennial Cycle in Minneapolis
Store staff will be able to answer your questions, too.
Happy triking!
(All photos courtesy of John and Bonny Skovbroten)
Here's more you'll like…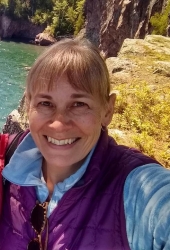 Latest posts by Sharon Brodin
(see all)