Ramsey Township, Anoka County • Park permit needed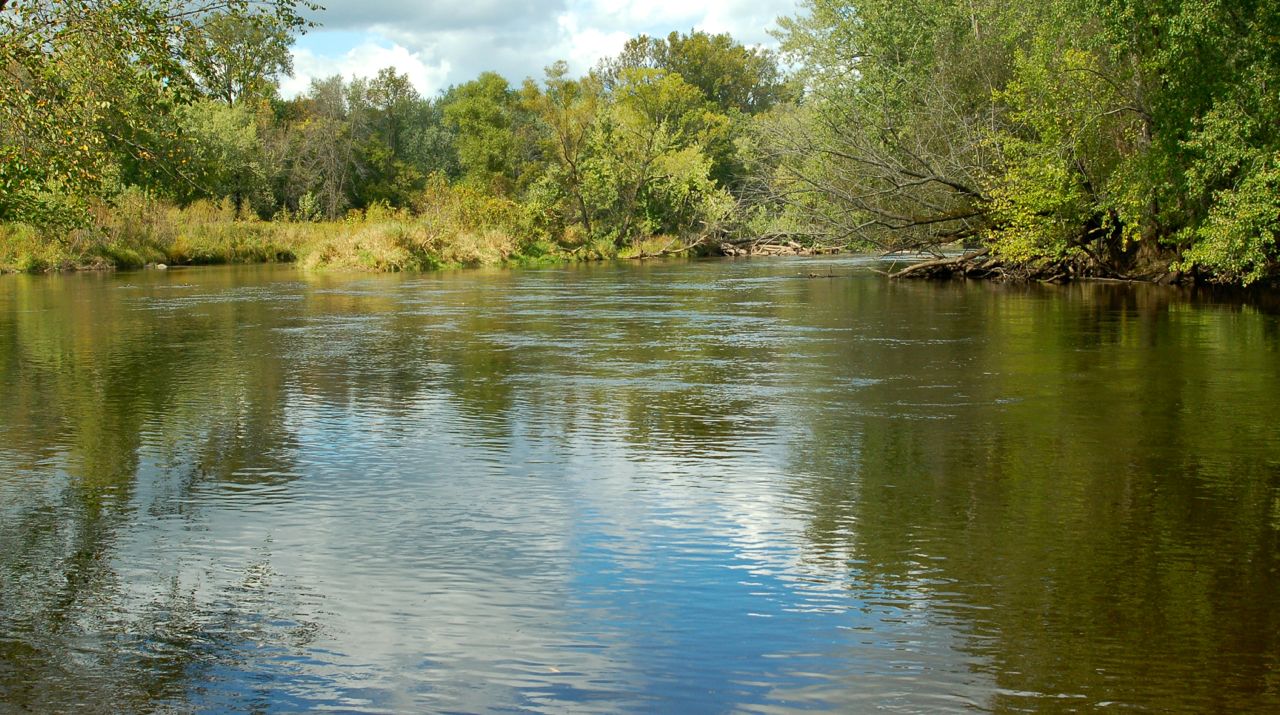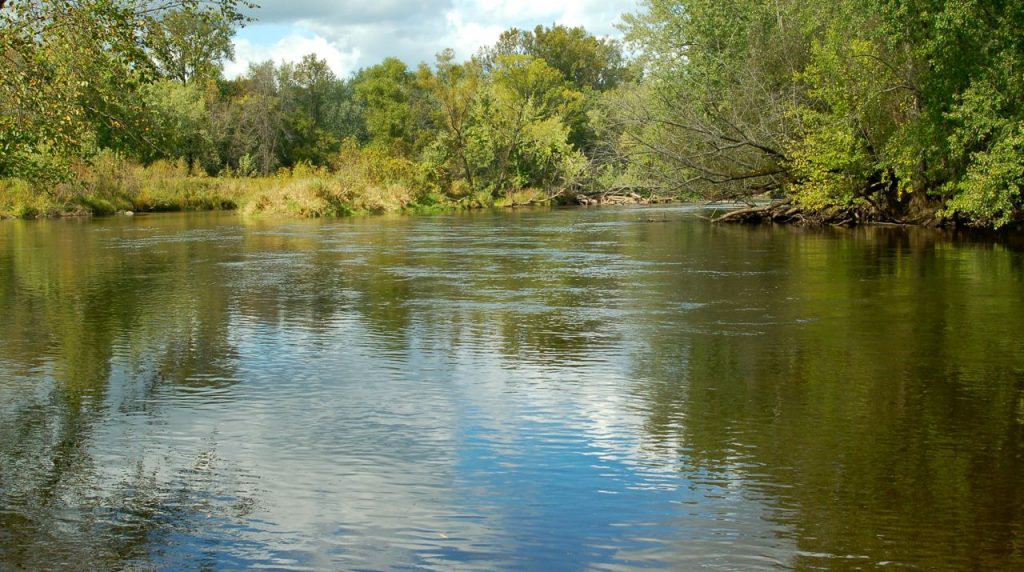 Rum River Central Regional Park is one of Anoka County's three parks along the 145-mile Rum River. Central is the largest of the three.
The Rum is one of the most paddled rivers in our area, popular with canoeists, kayakers and floaters (on inner tubes). It's a beautiful river, very clean these days.
One unique feature of Rum River Central for paddlers is their canoe campsite, just a short portage from the River.
There's no fee to use it, and it's first-come, first-served. However if you're going to park your vehicle at the park overnight, you'll need a permit for that.
Rum River Water Trail
The Rum River is one of Minnesota's State Water Trails. It starts north on the sound end of Mille Lacs Lake and winds its way south until it joins the Mississippi River in downtown Anoka. It's designated as a wild and scenic river due to its, well, wild and scenic nature!
One great day trip is to launch at Rum River North County Park and paddle here to Central. Another is to launch here at Central and paddle down to Rum River South County Park.
If you're looking for something shorter, you can even launch on the northeast side of the park (circled in red below) and take the river downstream as it winds around to the southwest side (also circled in red below).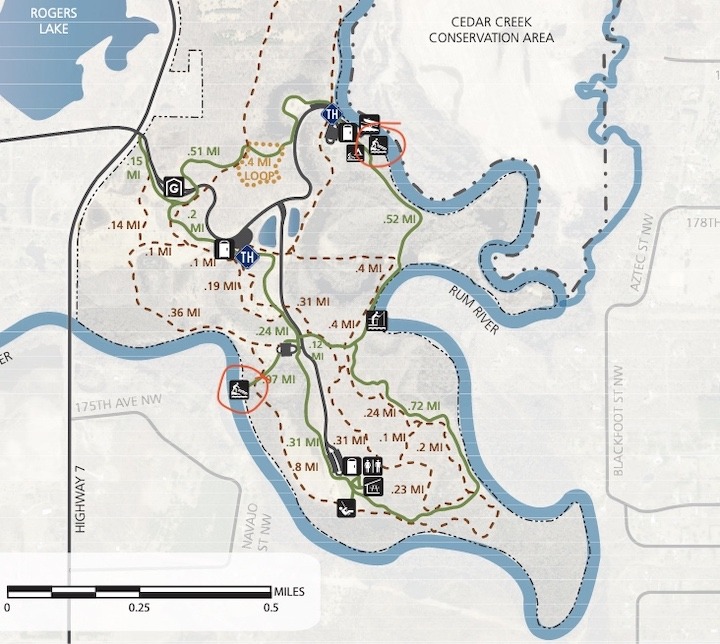 That section alone could take you an hour or so, and it's quite beautiful. Of course, it would involve a hike to get back to your vehicle, unless you have two vehicles and can be park one in each lot.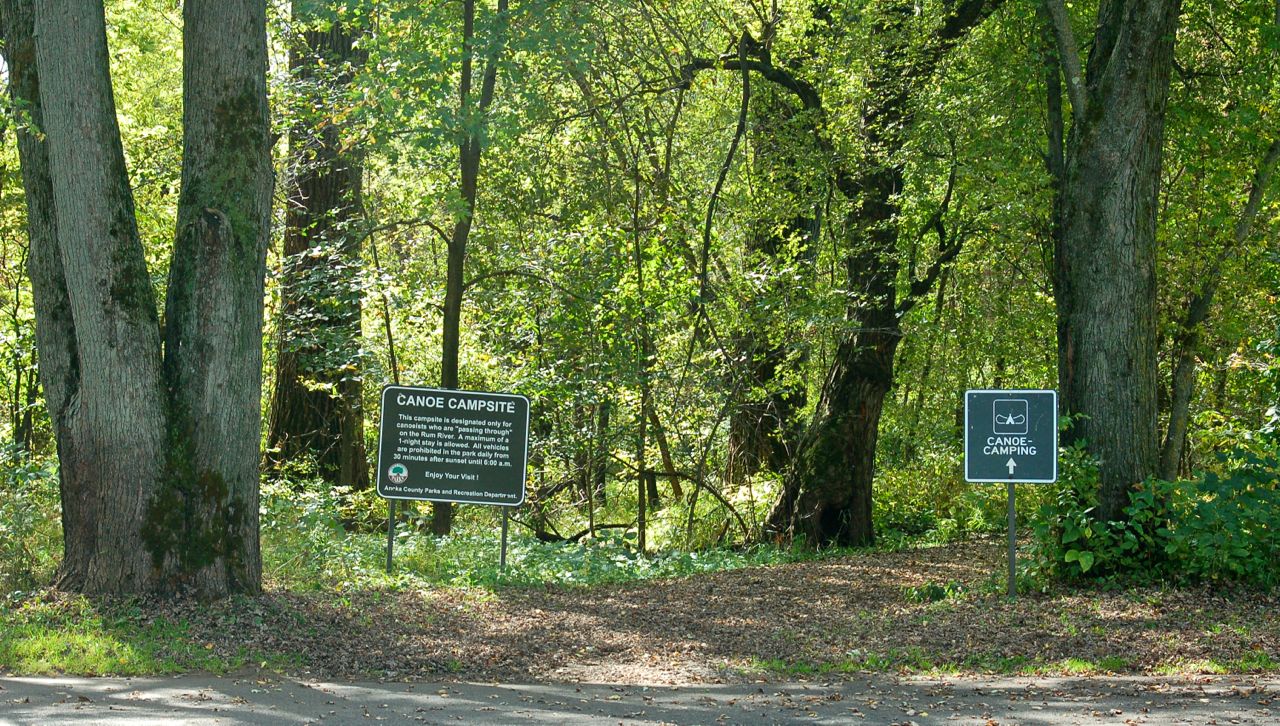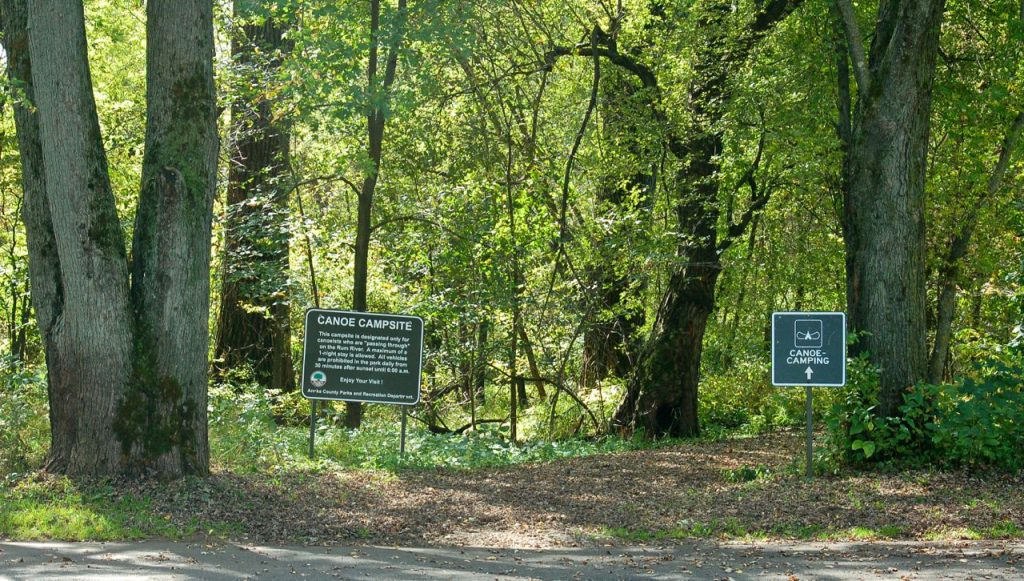 For a little more adventure, start at Rum River North, camp overnight at Rum River Central's canoe campsite, then finish the next day at Rum River South.
If you're really ambitious, take on the whole river for a few days! Here's the Minnesota DNR's map of the route. It labels launch points, rest areas, campsites, campgrounds and distances.
The canoe campsite
The canoe campsite here is spacious, flat and shady with room for 2-3 tents if needed. There's also a canoe rack for up to 4 canoes or kayaks.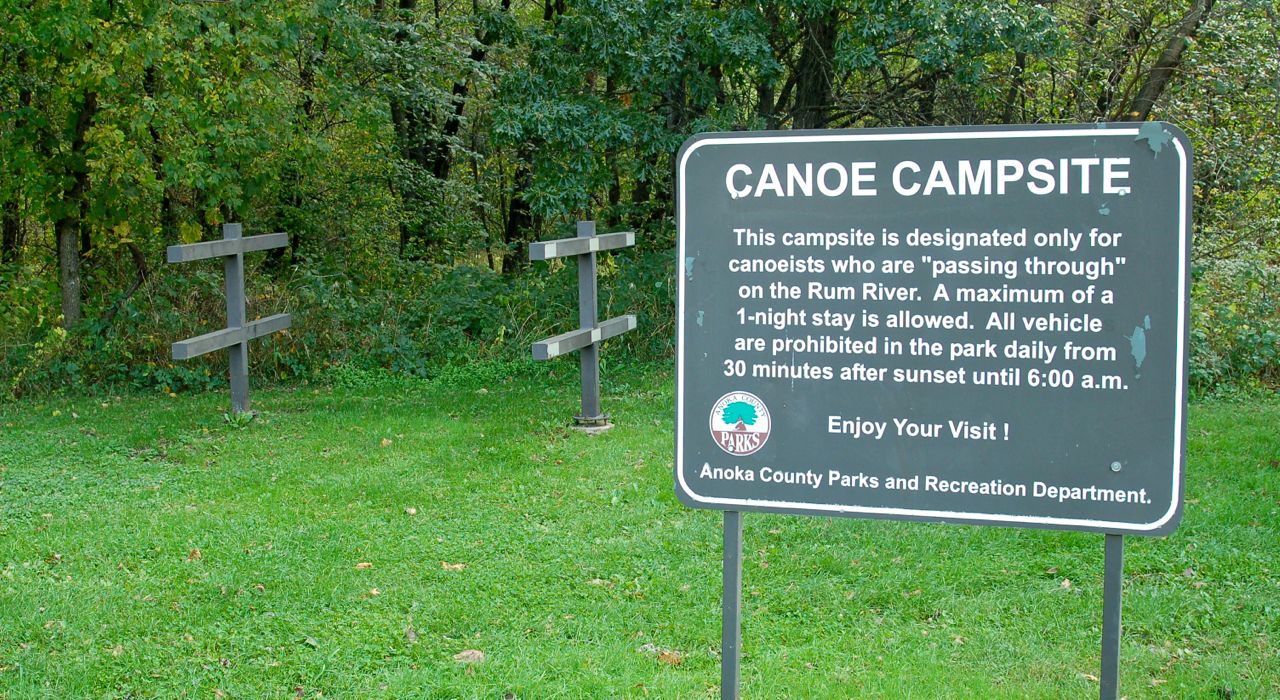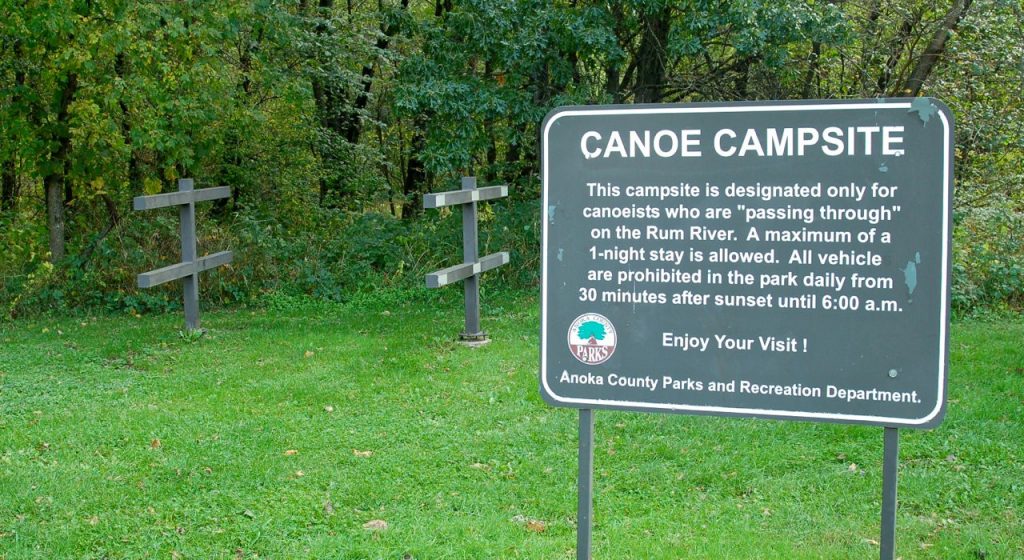 Since you can't make reservations and there's only one site, you may want to either start early enough to be the first one there, or plan your paddling trip during non-weekends and holidays. Even better would be before or after the busy summer season.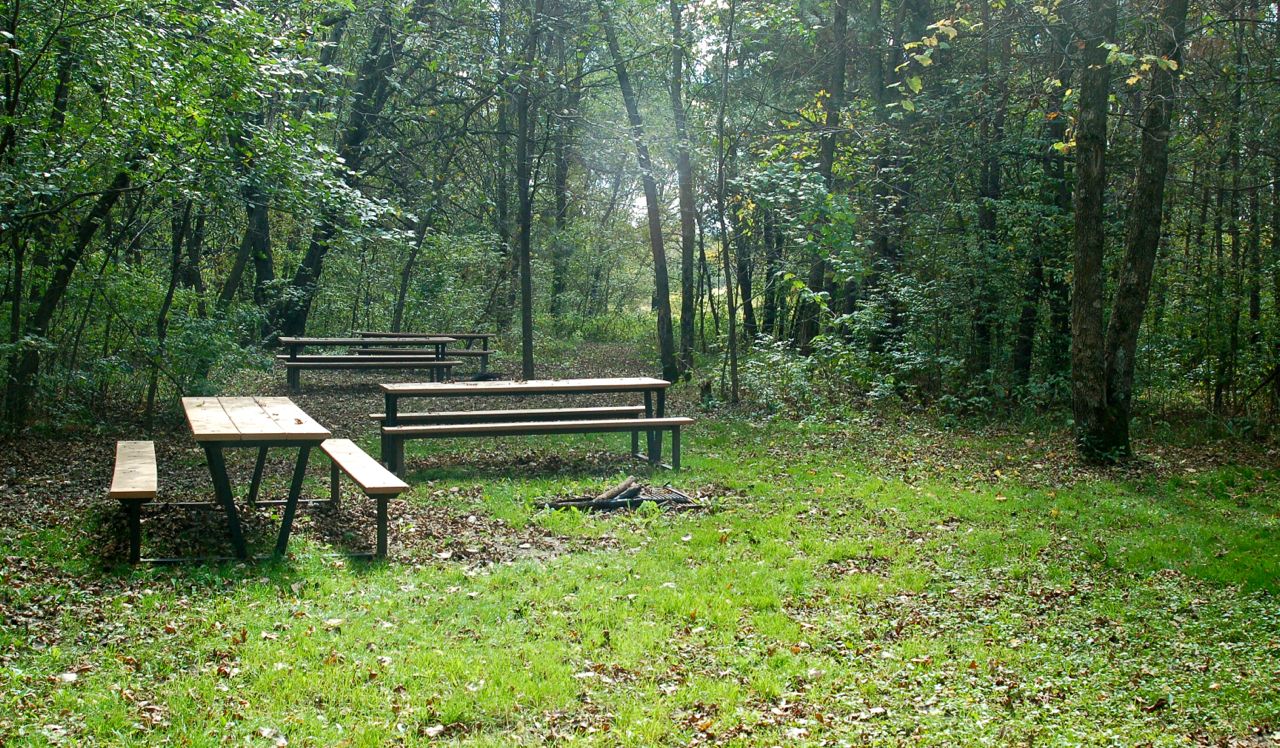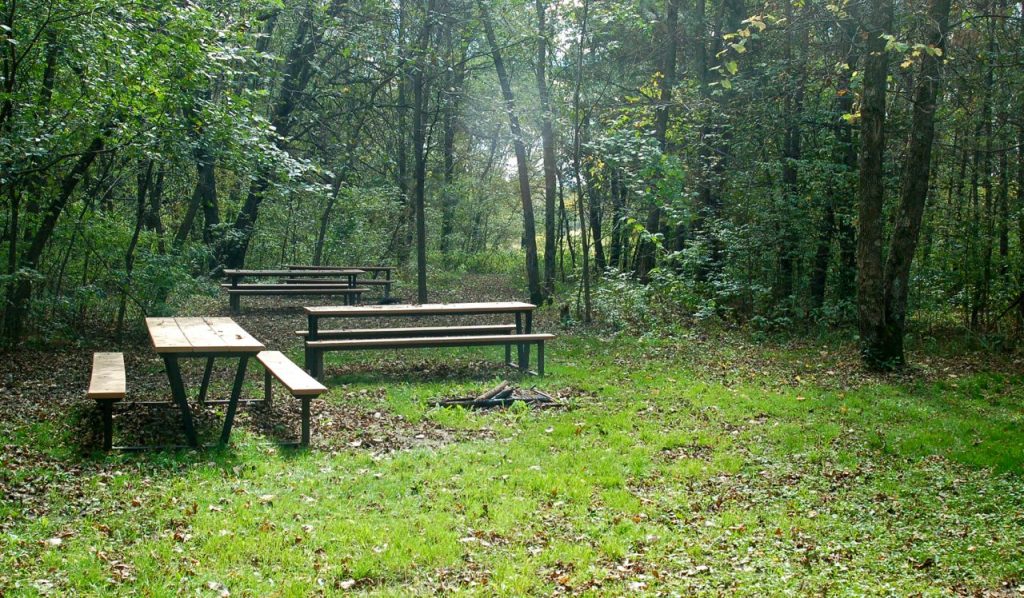 Get more info about: Rum River Central Regional Park and Canoe Camping in Anoka County.
More Activities at Rum River Central
Hiking and trail running are beautiful at Rum River, with its wide variety of terrain and the river itself. It's not a large park, about 4 miles of trails, but great for a hike any time of year.
Bikers are welcome on the paved trails, but again, there's not a lot of them. Great for families with younger kids.
Cross country skiing and snowshoeing is popular in the winter. The ski trails are mostly intermediate due to the hills.
How to Get There
Rum River Central Regional Park has just one entrance, at 17955 Roanoke Street NW in Ramsey. You'll see the sign on the east side of Highway 7 a few miles north of Anoka.
It's a little ways out there, but well worth it!
You'll need an Anoka County Parks permit for your vehicle(s). They have a self-service box there for a day permit, or you can buy an annual permit here. It's also good for Washington County's regional parks.
Here's more…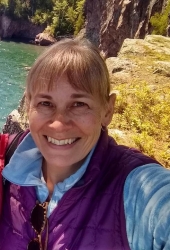 Latest posts by Sharon Brodin
(see all)