Ramsey, Anoka County • Daily or annual park pass needed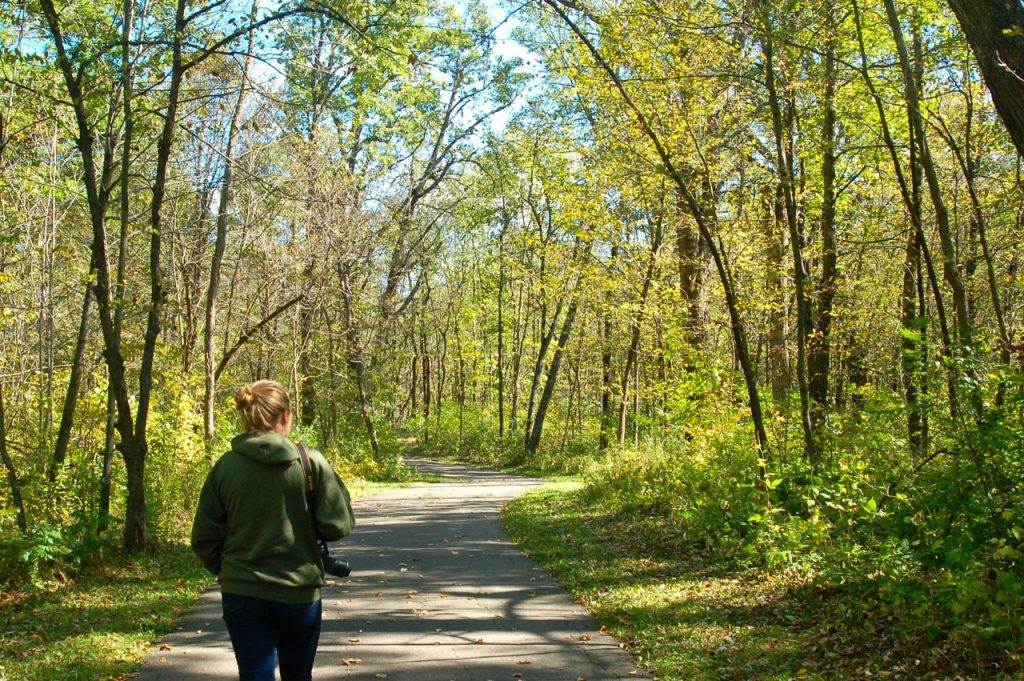 Of the three Rum River Parks in the Anoka County Park system, Central is the largest and best for hiking and running.
Why You'll Love Hiking Here
This Park feels off-the-beaten path and so is very quiet. It's very beautiful, too, and definitely worth checking out even if you have to drive a ways to visit.
All of the trails here—aside from the horse trails—are paved and multi-use. They weave through mostly woods, but also through some stretches of restored prairie. You'll walk or run along the Rum River in places, too.
There's no mileage listed on the Park website or the PDF map. But based on the pedometer I keep in my pocket, we walked about 4 miles  in all. Very nice for an hour's walk.
The trails are groomed for skiing in the winter.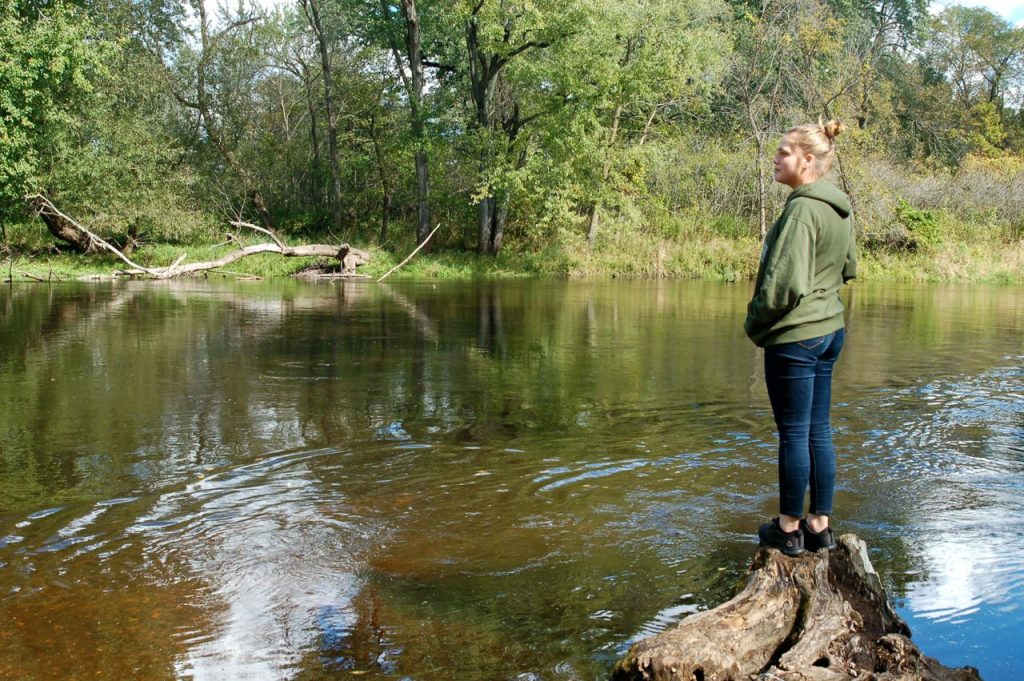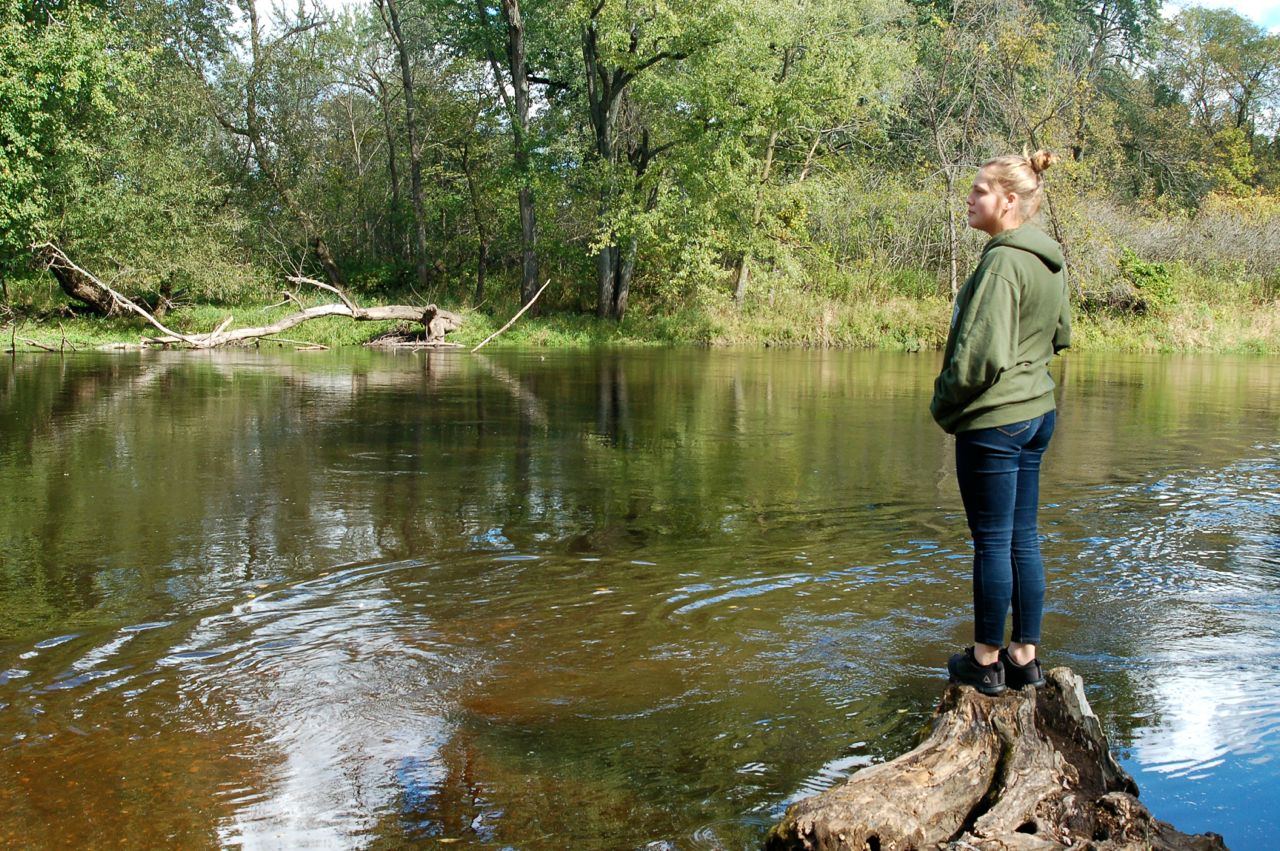 We visited on a Wednesday in September, so there were only a handful of others using the trails and no paddlers on the Rum. But in the summer months and on weekends, the Rum River Water Trail gets plenty of use, as do the paved trails.
The horse trails are natural surface and even prettier than the paved trails. We walked along one of those for awhile too, since there were no riders in the Park at the time. It looked like they get plenty of use, too. In fact, a truck and trailer were just coming in as we left. What a beautiful ride!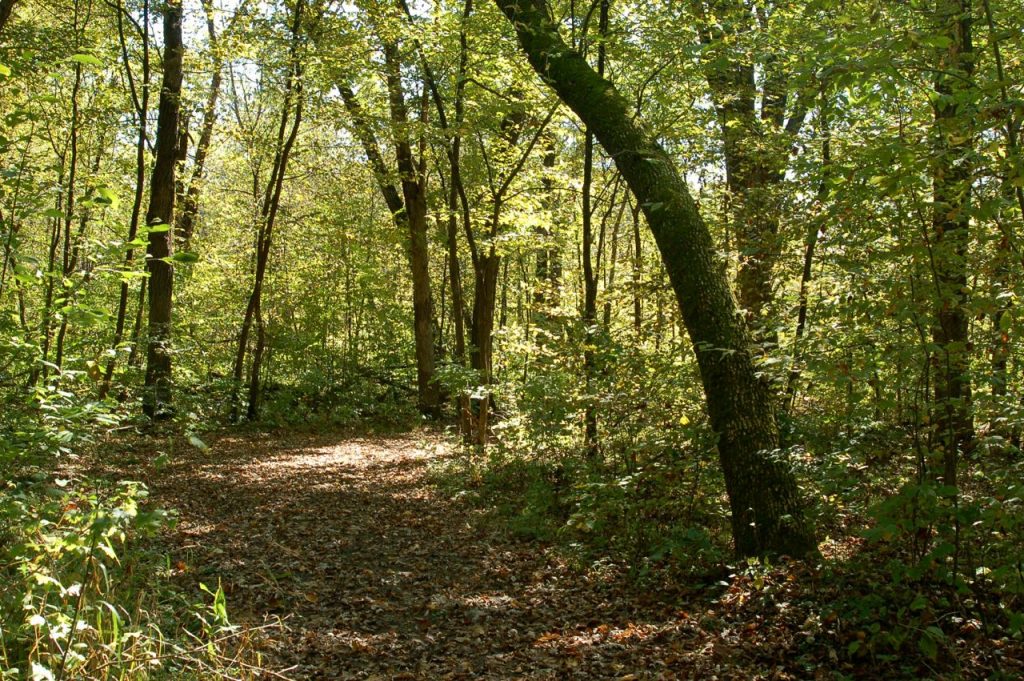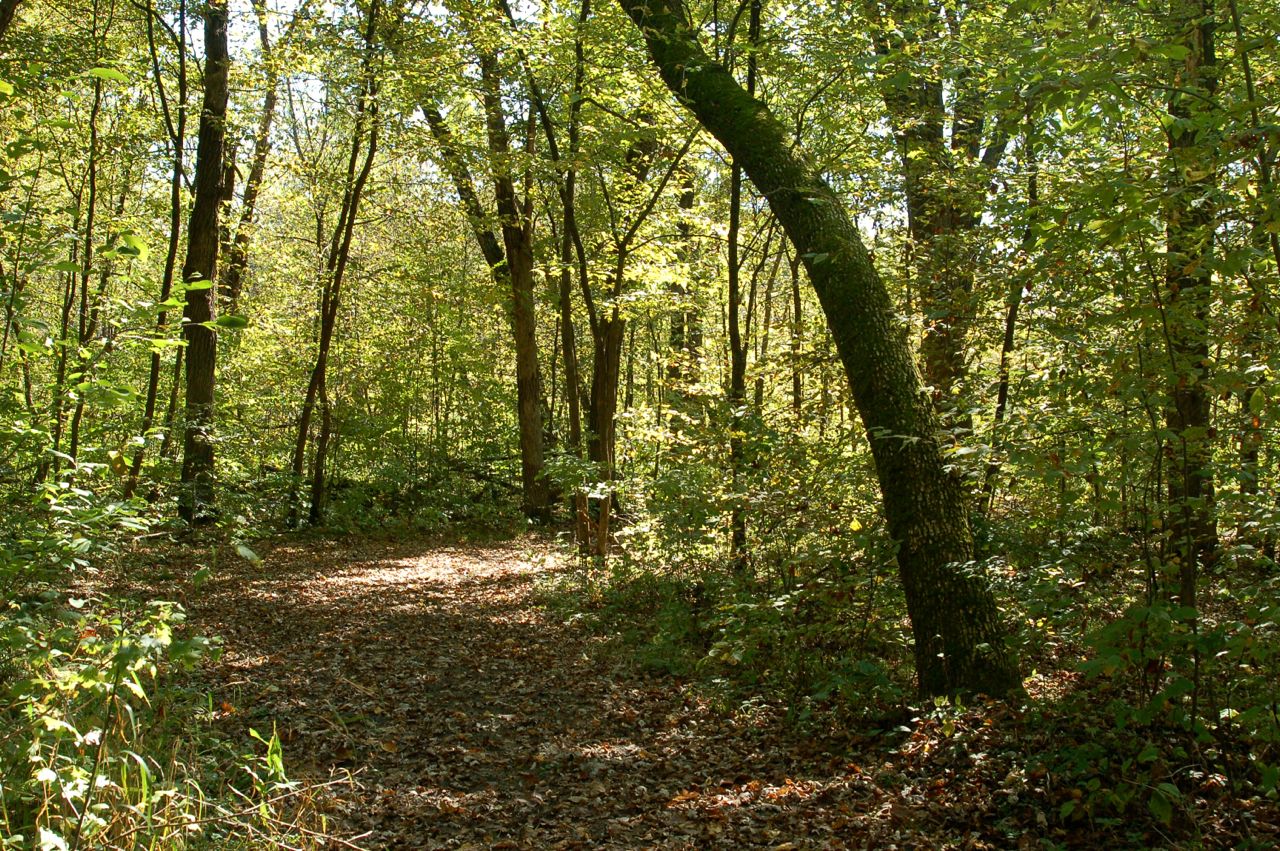 What Else is at Rum River Central
The Rum River is a popular water trail that starts up at Mille Lacs Lake. There's a canoe camping site here at Central—one of the few in the Twin Cities.
Of course the paved trails are great for biking, too.
NOTE: The $30 Annual Permit is good for all Anoka County, Washington County and Carver County Regional Parks. A perfect reason to see more of the parks!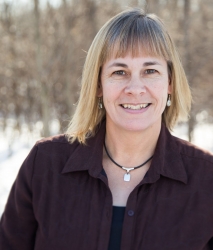 Latest posts by Sharon Brodin
(see all)