Winter hiking is amazing—until you have to make your way over ice! That's when traction devices come in—no more slipping and sliding.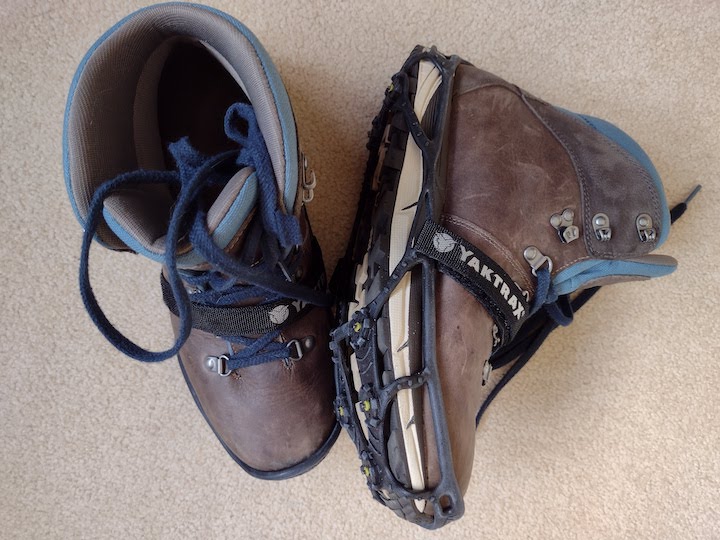 I took a nasty fall early on this winter, slipping on an icy patch on the road in my neighborhood. Because it wasn't actual ice—just new, wet snow that had been driven over—I wasn't prepared for it.
I can still feel the bump on the back of my head three months later! Thankfully, it didn't involve a concussion or broken bone.
I know many folks who hesitate to hike in the winter for that very reason. Especially as we get older, we don't want to risk a fall.
Traction devices are a great solution!
There are several models that are affordable, slip on your hiking boots or snow boots, and provide the confidence you need to keep getting outside all winter and spring.
Being we can have ice from November through April here in the Twin Cities, you won't regret the investment!
Yaktrax: What I've Used Personally
I've had two different types of Yaktrax.
The first was the coil version shown here, their Walk Traction model: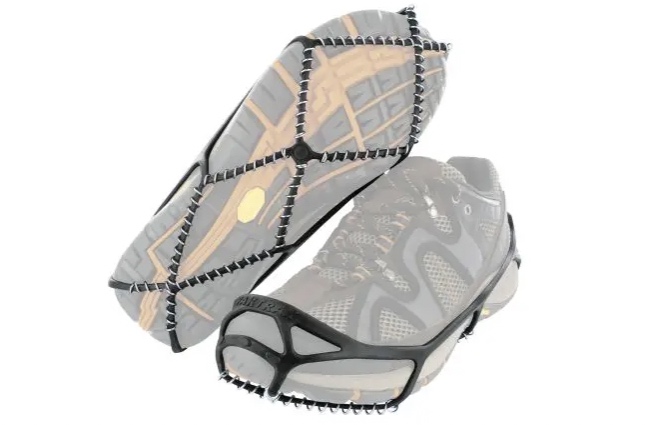 These retail for $24.95 (2023 price). A very fair price for peace of mind!
They come in various sizes and should fit any shoe or boot you would wear for your fall, winter or spring hiking.
They work great for everyday walking and hiking in our local parks, on our trails and through our neighborhoods.
The only reason I replaced mine is because I lost them somehow.
My current pair is their Spikes model: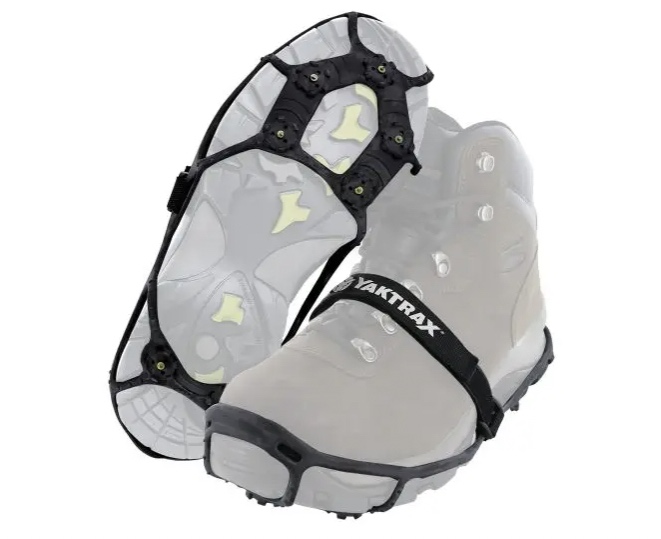 I like that these have a velco strap that goes over the top of my boot or shoe for extra security. These retail for $29.99 (2023 price).
Yaktrax also sells a model for runners and more adventurous winter hiking. They even have this Quick Trax model that fit in your pocket. Just pull them out and place around the forefoot of your boots or shoes when you need them: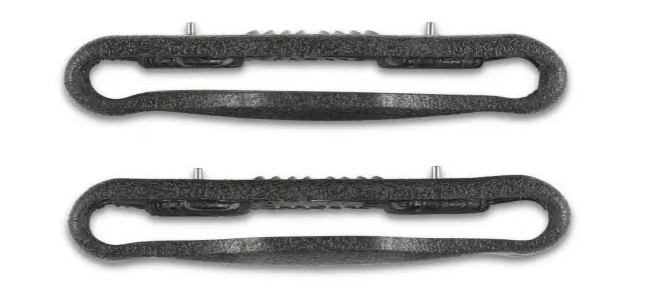 You can see all their traction devices here. Buy locally at most sporting goods and outdoor retailers like Dick's, REI, Cabela's and Scheels.
Other Brands that Make Traction Devices
There are a few other brands of traction devices you could look into:
DueNorth makes traction devices for all kinds of uses, including outdoor activity like hiking and running. They're available locally at Scheels and Cabela's.
Kahtoola has three models of traction devices for hikers and runners. Their prices are higher than others, but it looks like the fit is more secure. Try LL Bean, Scheels or Bass Pro Shops.
IceTrax makes several models of traction devices for shoes and boots, including ones that work great for winter running and hiking. Some of the their models come with free replacement spikes. They're made in Canada, and are available on Amazon.
There are a couple other brands out there, but I'll stop here. My sister has even gotten some at Costco at the beginning of the winter a couple times, so you can check there, too, if you have a membership.
Don't Let Ice Stop You
Don't let the ice stop you from getting outside! Traction devices are inexpensive (or can be), adaptable to different footwear and easy to take along with you.
And they really work!
You still need to use care, of course, but for me they make the difference between staying inside and getting out.
I was outside today walking in my neighborhood with quite a few large icy patches in my route. Wearing these took most of the risk out of it.
You'll like these, too…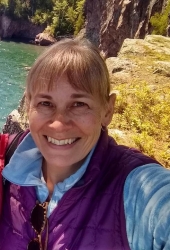 Latest posts by Sharon Brodin
(see all)