Fresh Air FLØRT is a new woman-owned local business based in Minneapolis that seeks to help outdoorsy folks find friendship in the parks and on the trails.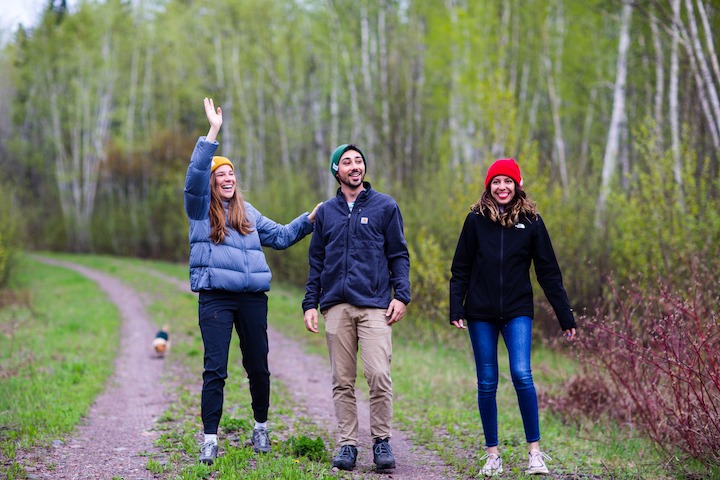 I sat down with founder, Andrea Bungum, and one of two business partners, Jenna Fletcher, at a local coffee shop recently to hear their story. As many businesses have, FLØRT started with someone's personal experience and grew from there.
But first…
What is Fresh Air FLØRT?
Fresh Air FLØRT's signature products are color-coded beanies that signify various levels of relational connections their wearers are looking for. In addition to the beanies, FLØRT also make pins and stickers that signify the same.
The idea is to provide an alternative to dating apps, although their goal is to go beyond that to help all kinds of active people connect and build relationships offline— specifically in the outdoors.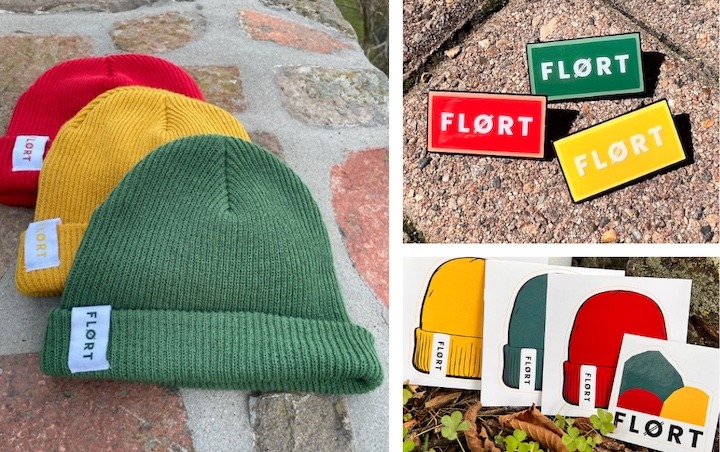 The beanies and other products come in three colors:
Red = Bold and Adventurous. You're looking for other adventurers to meet up with who also love "the untamed and natural places where you find your best self," as the website says. You're mostly looking for friendships and are ready to jump in.
Yellow = Quiet and Curious. You're open to making new friends who also love the outdoors, but like to begin as acquaintances and see where it leads. Sometimes you need a bit of a nudge to get a conversation started.
Green = Playful and Flirty. You're single and love the idea of taking dating into the outdoors. Your color signifies you're looking for a relationship with someone who shares your love of activity in nature.
Why color coded? The story began in Norway in 2019…
Norway's Green Beanie Craze
When Andrea joined an international hiking tour in Norway in 2019, their guide told them about a recent phenomena in their country, well-known to hikers—the green beanie.
"We do this thing where if you're single and want to flirt, you wear a green beanie. It's really popular. It was an April Fool's joke that the Norwegian Trekking Association came up with in 2014. It went viral!" said Andrea's guide. It's become a tradition for hikers ever since. People already in a relationship wear a red beanie, and singles who are "open to romance" and looking for a relationship wear green.
Divorced many years earlier and uncomfortable with the dating app scene, Andrea was intrigued. But when she went into the cruise ship's gift shop, there were no green beanies to be found. In fact, none of the businesses she visited there seemed to be taking full advantage of this craze going on in their country.
After her experience in Norway, Andrea thought, "There's such a strong connection in Minnesota with some of the Scandinavian traditions. And we're so outdoorsy with the Superior Hiking Trail and other trails…I bet this would take off in Minnesota."
As she was contemplating the idea, the pandemic hit and, of course, more people than ever started to get outside. At the same time, people were more isolated. It was this convergence that gave her the push she needed to put her idea into action.
She'd been wanting to find a better way to meet people herself, and knew others were in the same situation.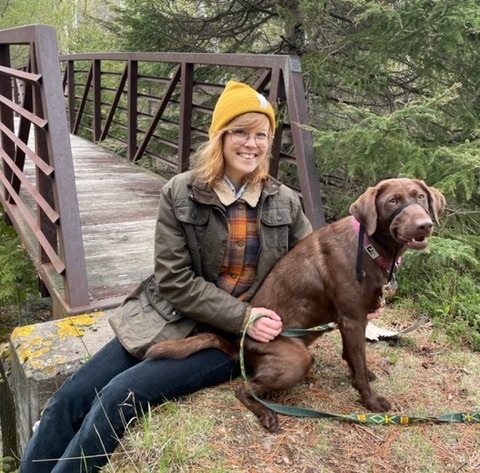 Fresh Air FLØRT's Ideal Customer
Andrea and her business partners didn't want to limit their products as only for those looking for a romantic partner, though.
"The whole brand is about making connections. It's not about 'don't talk to me' or 'I'm single.' So we moved away from the whole relationship status thing," said Andrea. "It's more about how open someone is to meeting people and in what types of ways. The red is bold and adventurous, the green is playful and flirty. And then the gold is quiet, a little more introverted.
"People can connect in a lot of ways. It doesn't mean a green can't connect with a red. It just signals your receptiveness to whether you're making friends or interested in more than friends. It's a fun, refreshing concept that can help people make connections outdoors. And it's not just for young people—it's for everyone."
The FLØRT team sees their ideal customers as those who are out of school—maybe in the workplace, retired or recently relocated—when it can be harder to meet new people. It's for those who, regardless of age, want to take a break from traditional dating apps and are looking for a more organic interest-based approach to new friendships.
Jenna stressed, "Even though FLØRT is Nordic-inspired, it's important for us to make sure our brand is friendly and welcoming to everyone." They're joining the effort to make the outdoor FLØRT space inclusive.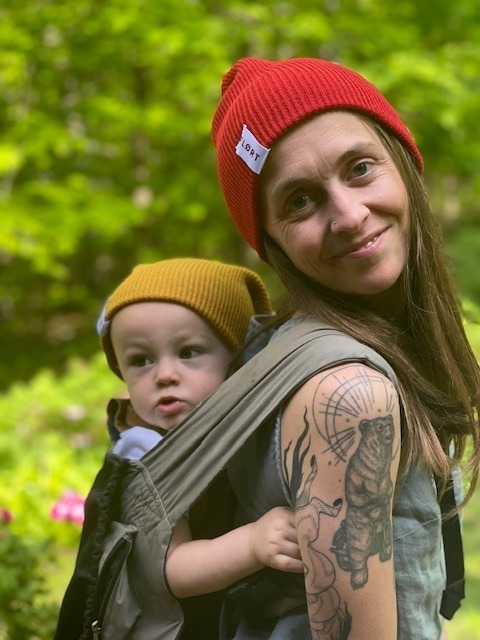 The FLØRT Team's Background & Strategy
As the idea for Fresh Air FLORT began to take shape, Andrea reached out to her friends Jenna Fletcher and Becky Helland to round out the team.
"It's always fun to see a brand come to life and make something out of nothing," said Andrea, who comes to FLØRT with 35 years of experience in marketing and communications. Now retired, she adds, "But building something together with a fun and talented team makes it that much better. We laugh a lot!"
Jenna has extensive experience in conservation, local park development and work with the Trust for Public Land. Becky, the third of their team, employs her writing and design skills in the business.
They've started by launching their website and beginning to build a presence on social media platforms. Next, they plan to approach local shops with their Nordic-inspired products, both in the Cities and in out-state locations. Hiking destinations like the North Shore are ideal locations for their concept. Eventually they'll reach out to the American Hiking Association and other larger organizations and see what happens.
The partners are also committed to help support non-profit efforts with a percentage of their profits. Two organizations they've started with are Wilderness Inquiry and the Superior Hiking Trail Association.
Where to Buy
You can order Fresh Air FLØRT beanies, pins and stickers directly from the website, just in time for the holidays! You'll also find them on Facebook and Instagram.
You'll like these, too…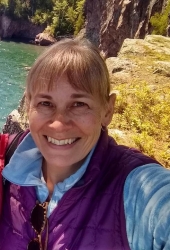 Latest posts by Sharon Brodin
(see all)