Hastings/Washington County • Daily or annual park pass needed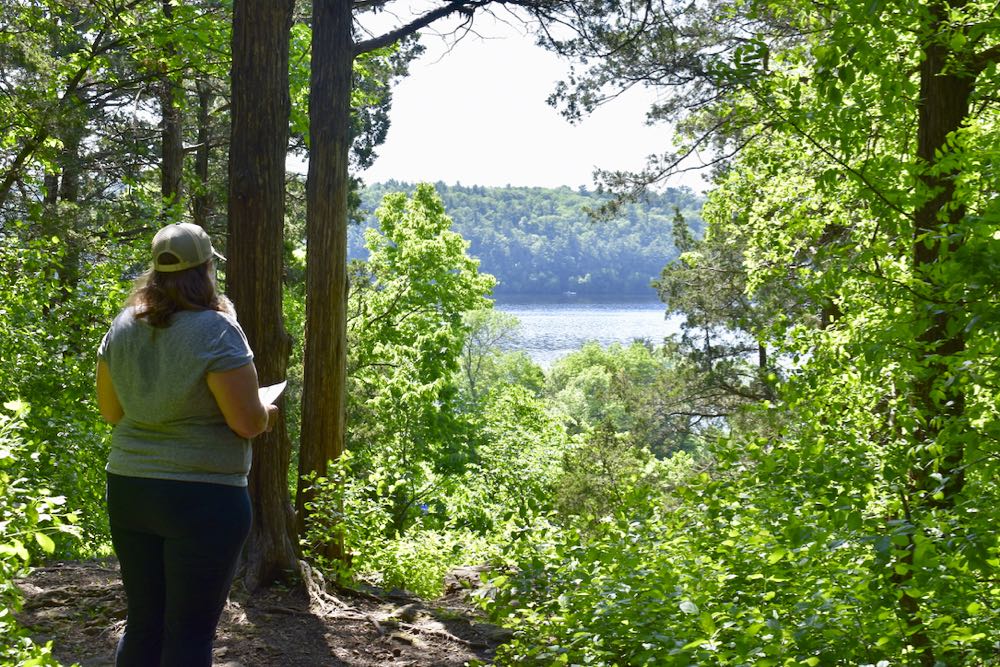 St. Croix Bluffs Regional Park is another park in Washington County along the beautiful St. Croix River. The park hosts almost 10 miles of hiking trails across varied terrain, including both forest and upland prairie. All but a mile of them are natural-surface, either grass or dirt.
We hiked on a sunny, steamy day in early June so we opted to keep to the shade of what the map calls the "Alternate Trail" along the river (the dashed pink line on the map).
What to Know about Hiking at St. Croix Bluffs
As you can see from the topographical map of the park, the hiking trails cross both fairly flat areas and include some steeper ups-and-downs. It's nice knowing ahead of time what you're getting yourself into!
Our trail took us along the river. The trees are pretty thick and, being summer, we only caught glimpses of it through the leaves. Hiking during the late fall or early spring would give you great views of the river.
Because we'd had plenty of rain before our hike, the trail was quite muddy in places. Not a big deal, although watch your step—I've learned from experience mud can be as slippery as ice!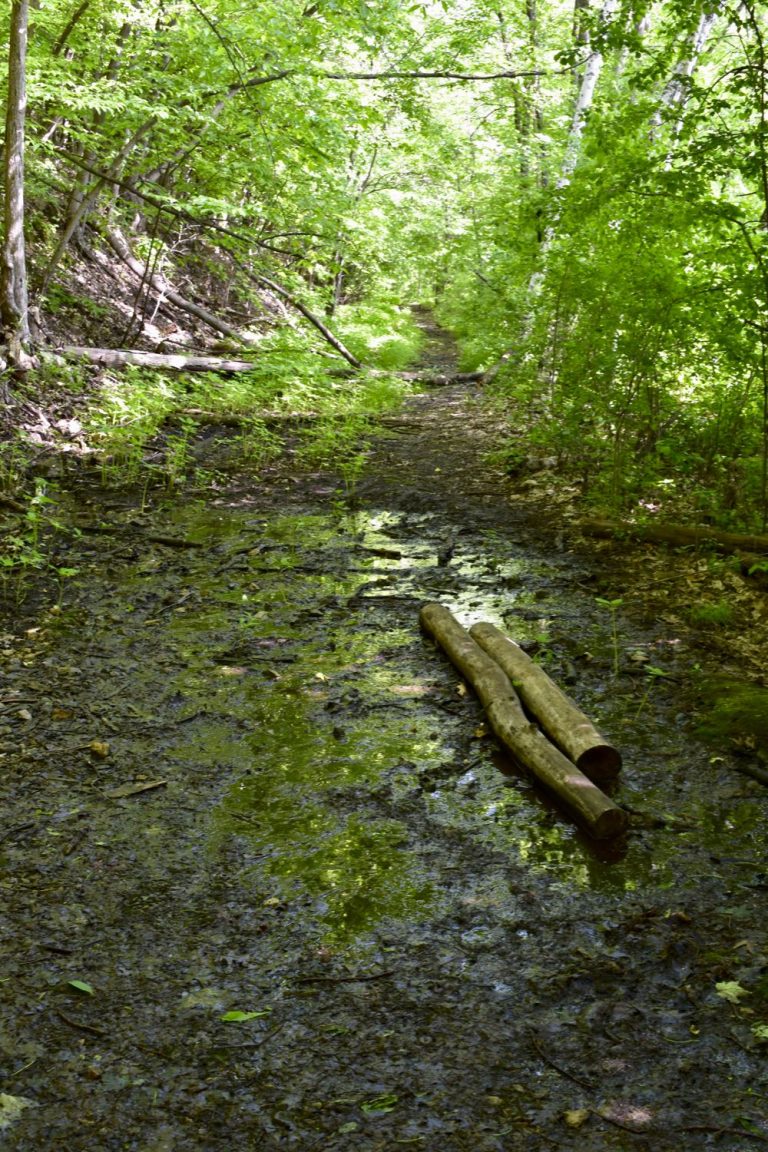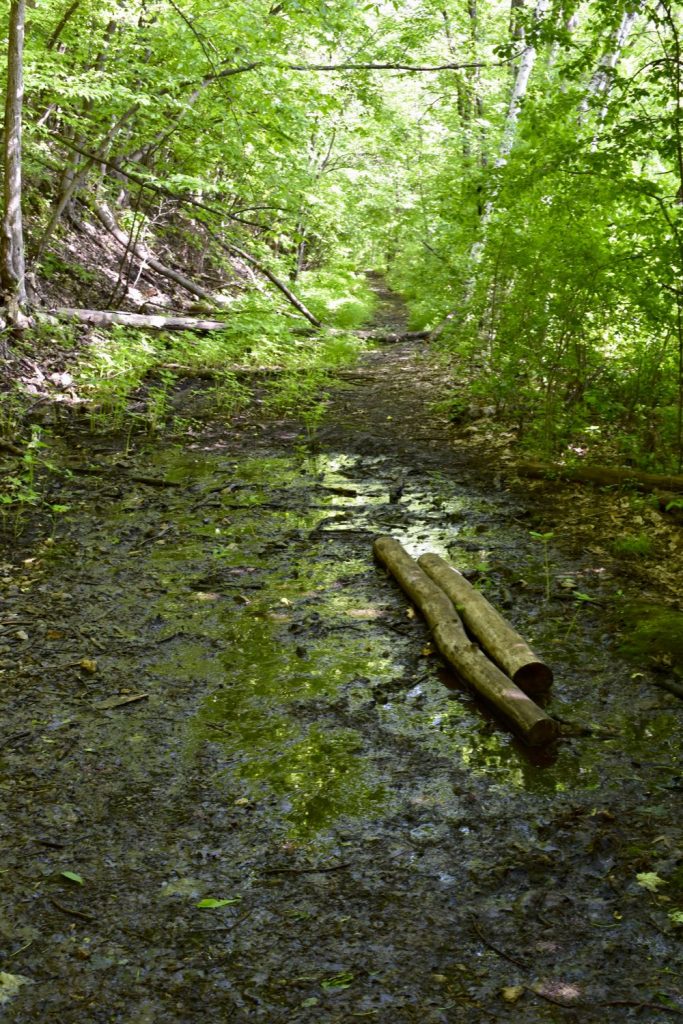 After hiking north from the boat launch along the river to the follow Alternate Trail, we just doubled back, then ambled our way up the hill to check out the campground. There's a nice overlook of the river on a short spur trail.
From the campground we got on the paved trail, and crossed the road to the South Loop trail to take us back to our parking lot. There are a couple foot bridges along that section, something I always like. It was a very nice—if hot—morning hike!
See the map below for our whole route: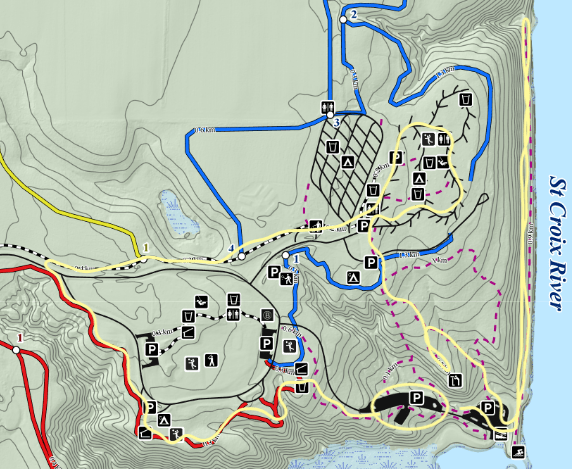 The loop trails above the river (West, South and East) will give you a combination wooded and open prairie. Mid-to-late summer is a wonderful time to see the sun-loving wild flowers in the open areas.
Great trail running here! Lots of options and varied scenery.
Fall must be glorious here, as there are a ton of maple trees along the river. In the winter, all but a short .4-mile loop is converted to cross-country ski trails, so this isn't the place for winter hiking.
What Else is at St. Croix Bluffs?
You can launch your canoe, kayak or stand-up board at the boat launch. There's even a sheltered little cove before getting into the main river.
There's a beautiful campground with 73 campsites for tents and RVs, plus a couple group camp sites. Large (and I mean Large!) trees throughout provide plenty of shade. There's also a nice playground and quick access to hiking trails. (Note that pets are NOT allowed in this campground!)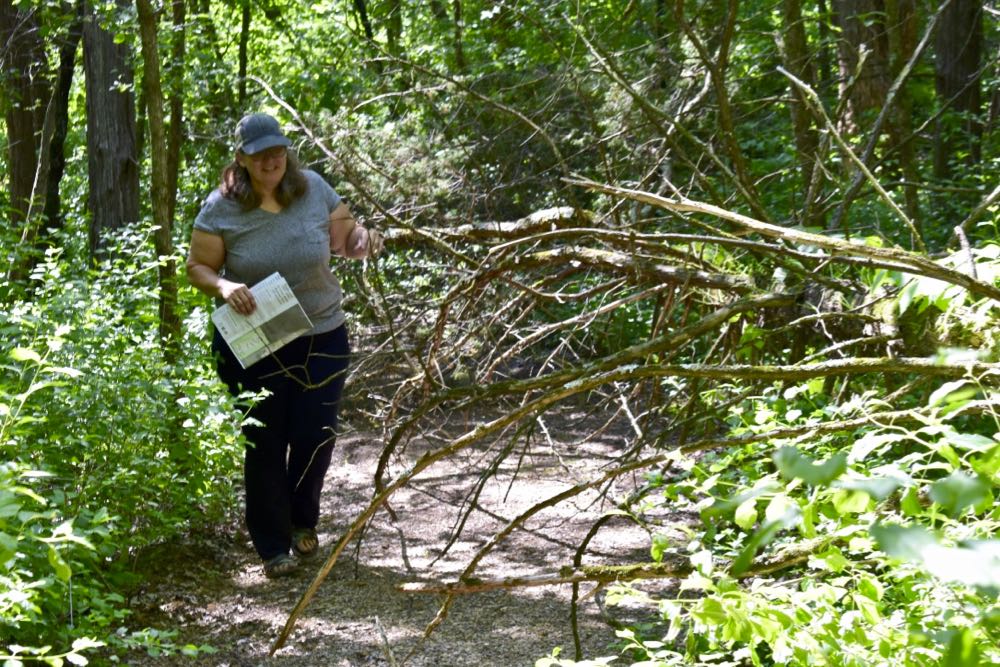 Bikers won't find much to do here unless you have young children with you. Then the 1-mile paved path is perfect, especially if you're camping. There's easy access to it from the campground, making it a great add-on activity for you.
There's no swimming beach along the river in this park since the banks are so steep.
There are 12 kilometers of groomed cross-country ski trails here in the snowy months.
How to get There
Plug 10191 St. Croix Trail South (Hastings) into your GPS. Then you'll see the construction you need to avoid! The park is southeast of St. Paul on the St. Croix River, between Afton State Park and Hastings.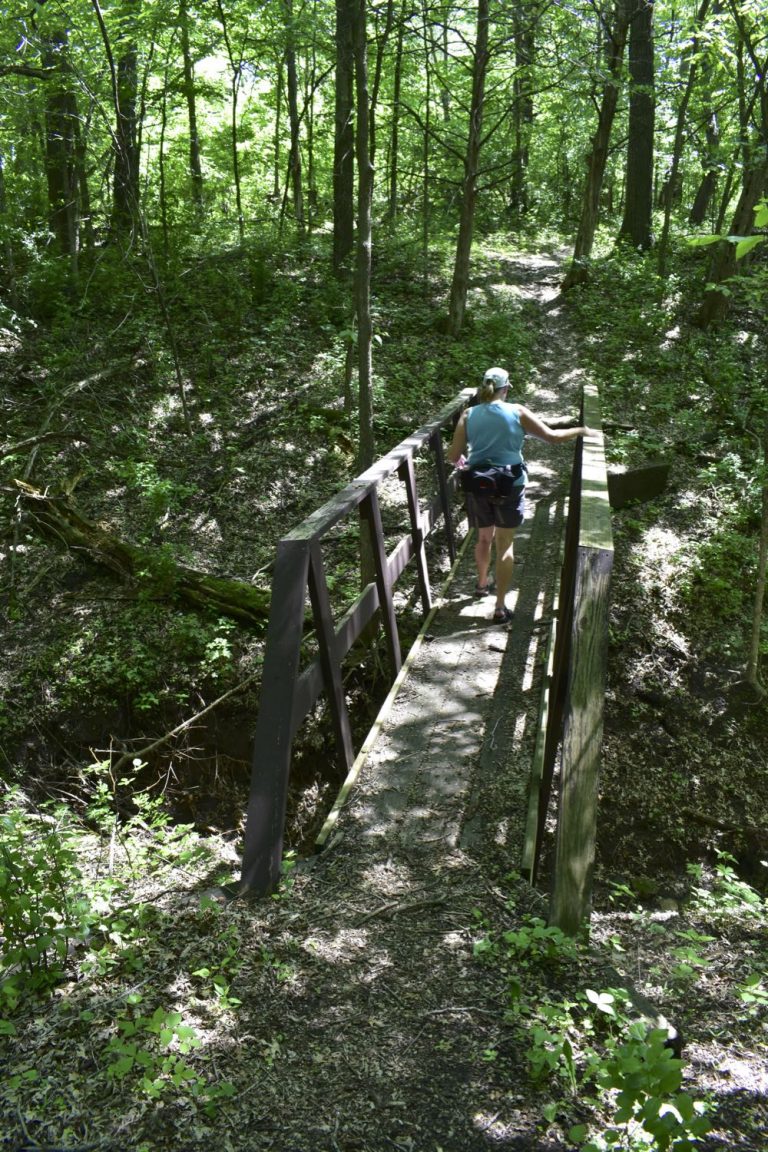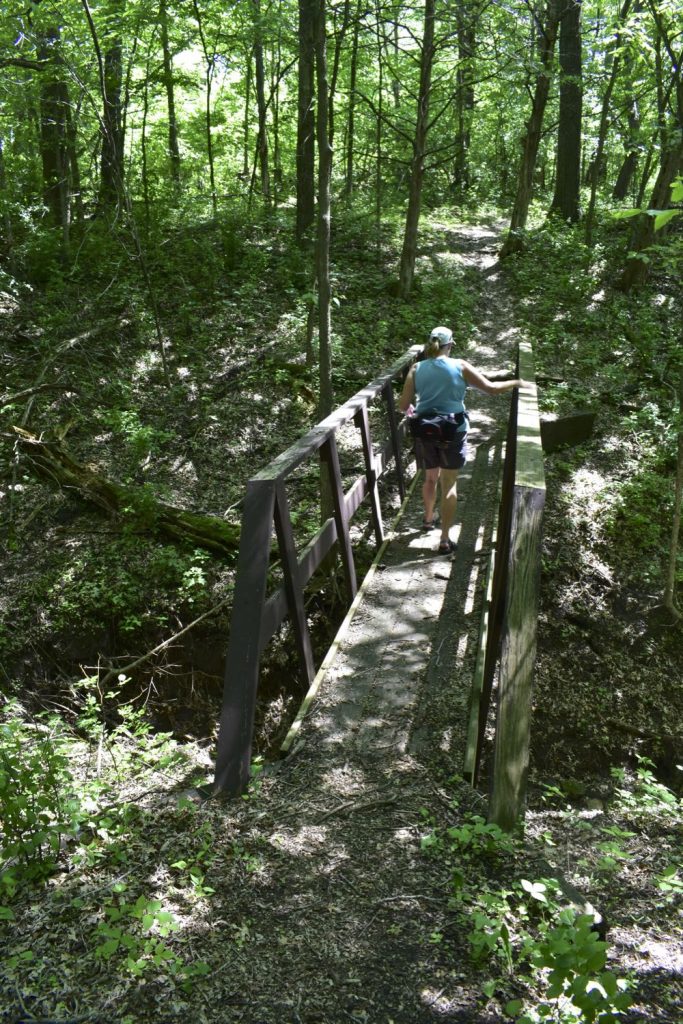 You'll like these, too…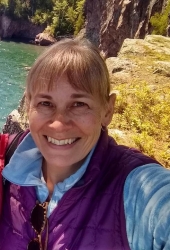 Latest posts by Sharon Brodin
(see all)