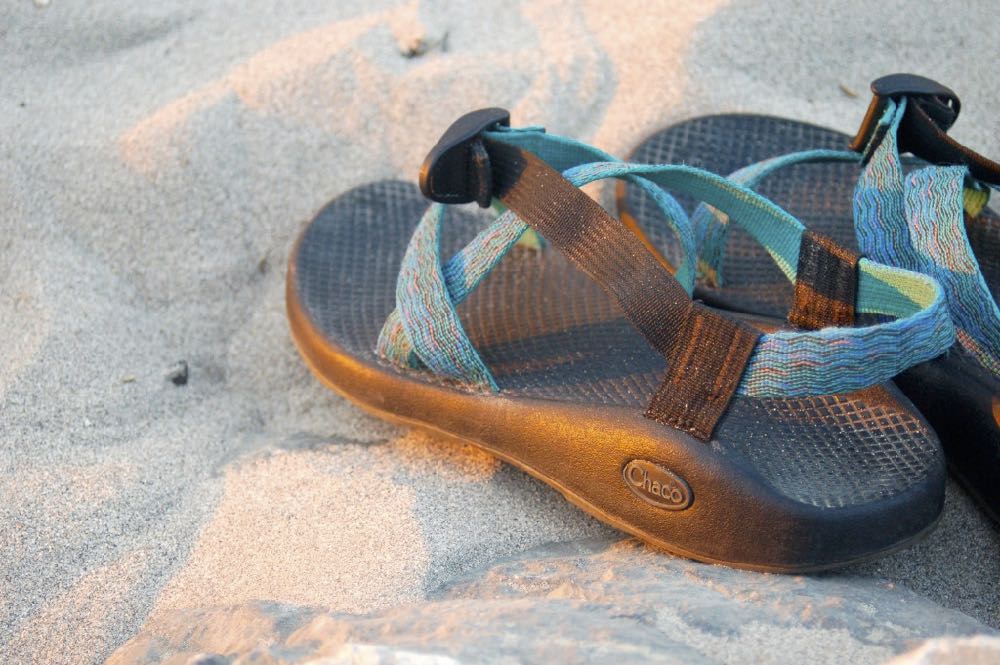 I've been wearing Chacos for 10 years now. I highly recommend them if you're looking for a high-quality, fun and durable sandal for all your warm weather outdoor adventures.
I wear them to hike, bike, paddle—almost every day from spring through fall!
Why Chacos are Great
Aggressive Arch Support
I bought my first pair of Chacos in 2009 after being treated for sciatica by a chiropractor. He recommended them as a sports sandal because they have enough arch support for me. I've loved them ever since.
There's no other sandal on the market (built for the outdoor lifestyle) that I've found with better—or even equal—arch support.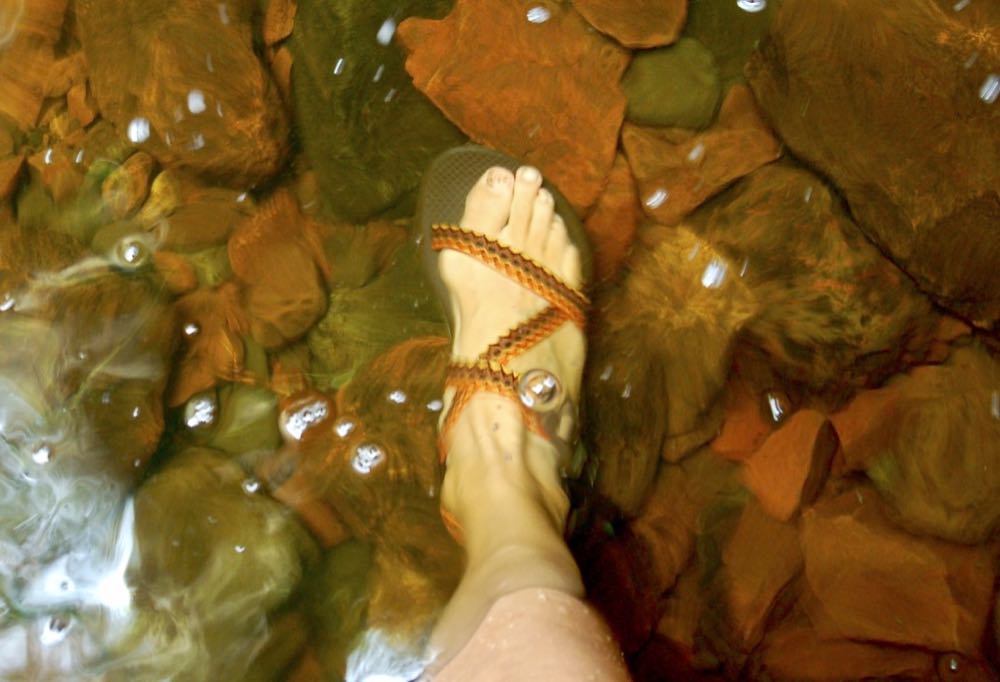 Brilliant Colors
This is one of my favorite things about Chacos—the fun colors and designs! I love color anyway, especially in the summer. Colorful sandals add pizzazz to the summer wardrobe. There's nothing ordinary about them!
Of course you can also stick with basic black if that's your preference. Lots of people do.
Fully Adjustable
All Chaco sandals are fully adjustable to your own feet (at least all the ones made with the nylon webbed straps—the leather ones not so much).
Darn Tough
These babies are made for the outdoor lifestyle. Hiking, paddling, portaging—they'll last for many seasons. The thick, durable footbed can handle just about any surface well.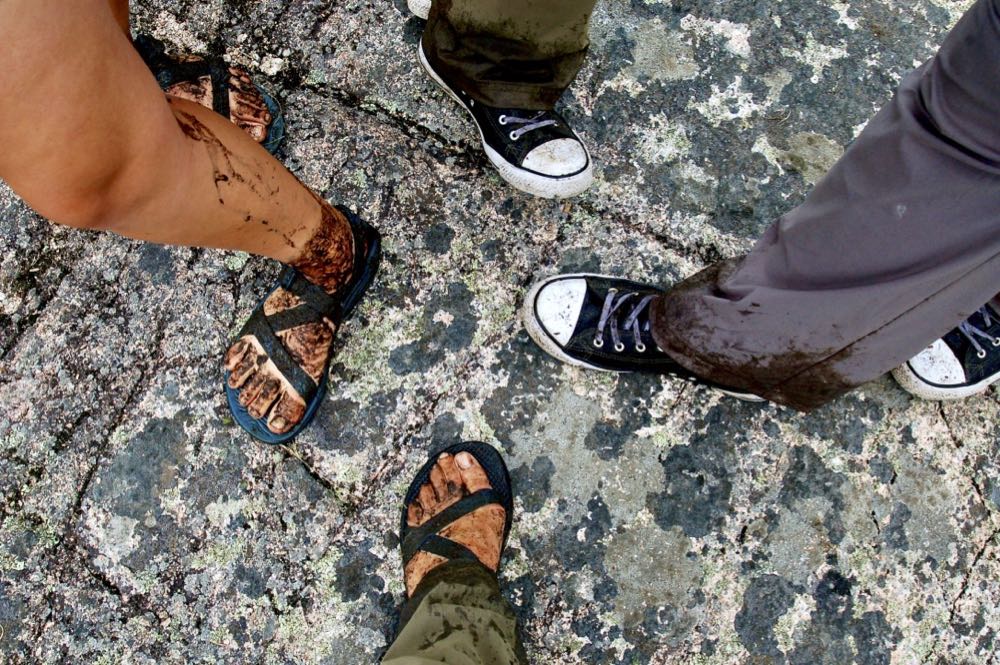 Dry Quickly
Chacos are made to get wet and dirty. The nylon straps manage to be both tough and comfortable, and they dry in 30 minutes in the sun. What a difference over the sports sandals I used to wear that took hours to dry. Love that.
Machine Washable
This is one of my other favorite things about Chacos: Once they've been in and out of the mud and dirt for a week of camping or canoe tripping, you can spray a little stain remover on the webbing and throw them in the washing machine. They'll come out looking brand new—no exaggerating!
I've washed all my Chacos many times with no issues. I put them out in the sun to dry in the warm seasons, or in front of a baseboard heater in the house if it's colder.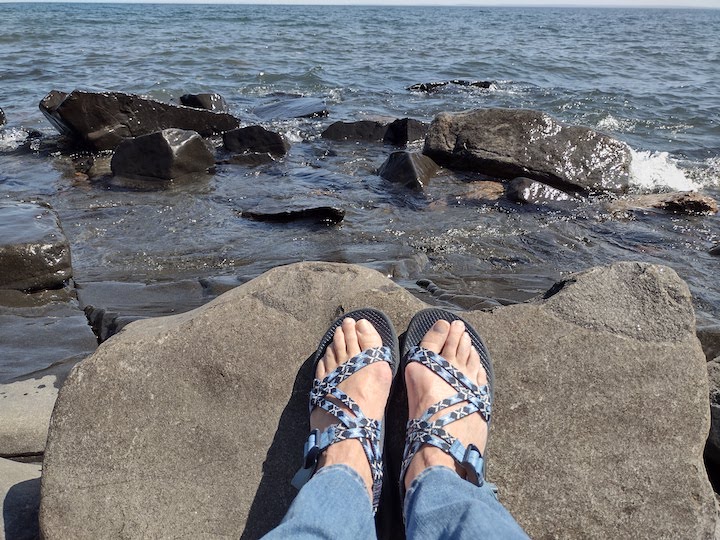 Why You Might Not Like Chacos
Arch Support Too Aggressive
Not everyone can wear an arch support this high (my sister is one of them). Wear them indoors first for a couple hours to be sure they won't bother your feet.
They're Pricey
If you're used to buying high-quality shoes, the price tag won't shock you. But $100+ is a good chunk of cash to lay down. If you only wear them occasionally, one pair will last you at least 10 years. If you wear them every day in the summer like I do, you can still expect to wear one pair for 3-5 seasons.
When you break it down like that, it's not so bad, especially for what you get. If you're willing to buy last year's colors, you can find some good sales.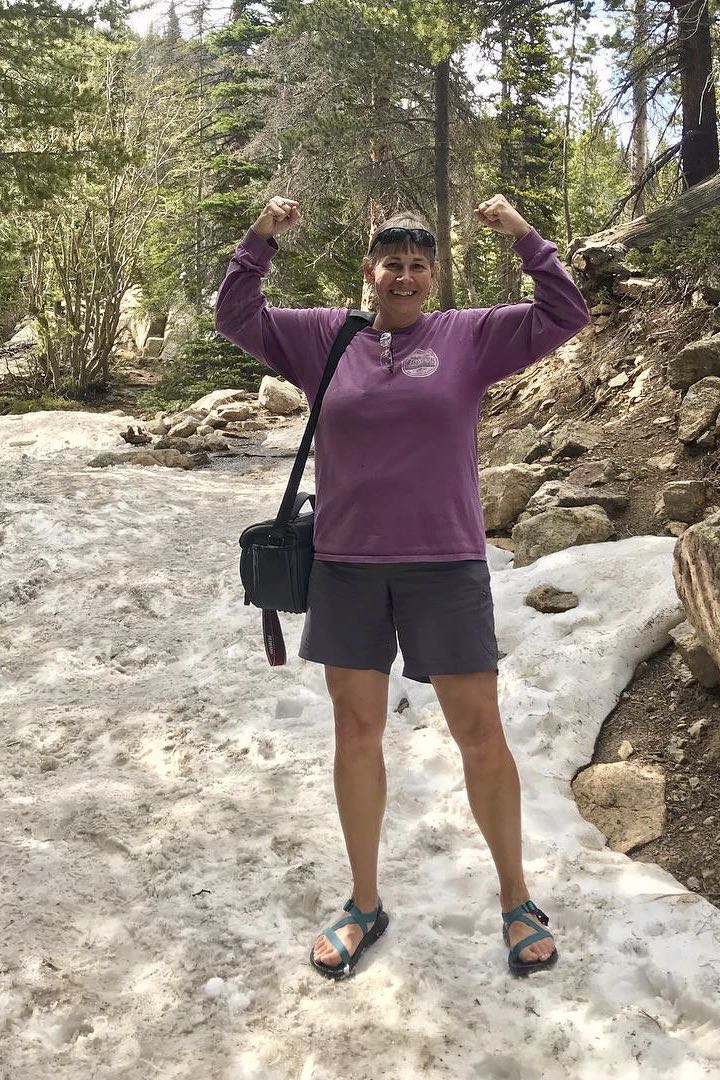 The Bottom Line
I personally wear the Chaco Z1 Classic Sandal (Unaweep)—without the toe loop. I can wear them all day with no problem. The toe loop model is the Z2. Those bug me after a couple hours, although lots of people love them.
For a sport sandal that can keep up with your active outdoor lifestyle, you can't go wrong with Chacos.
You'll like these, too…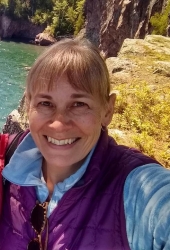 Latest posts by Sharon Brodin
(see all)