Fridley, Anoka County • No fees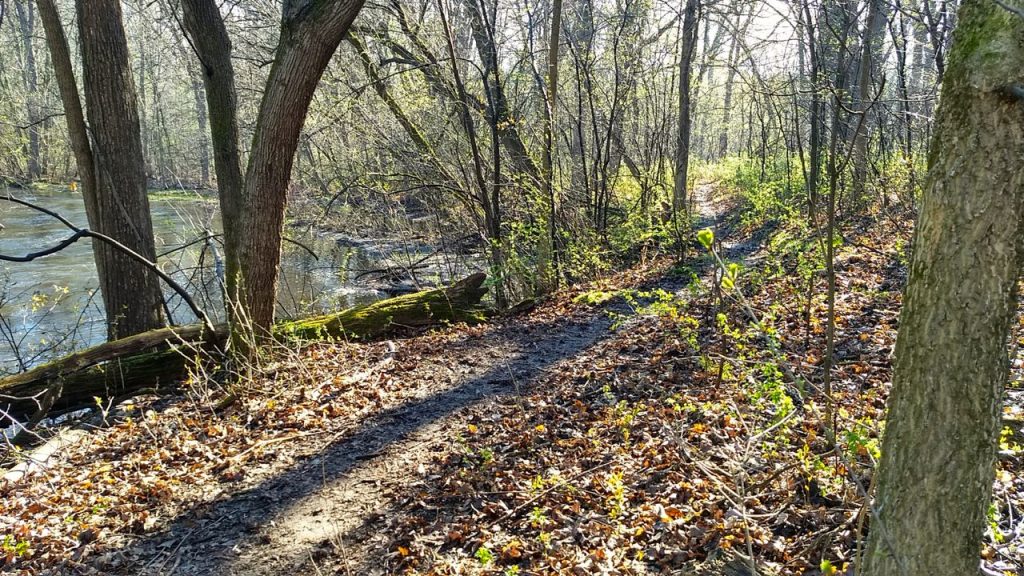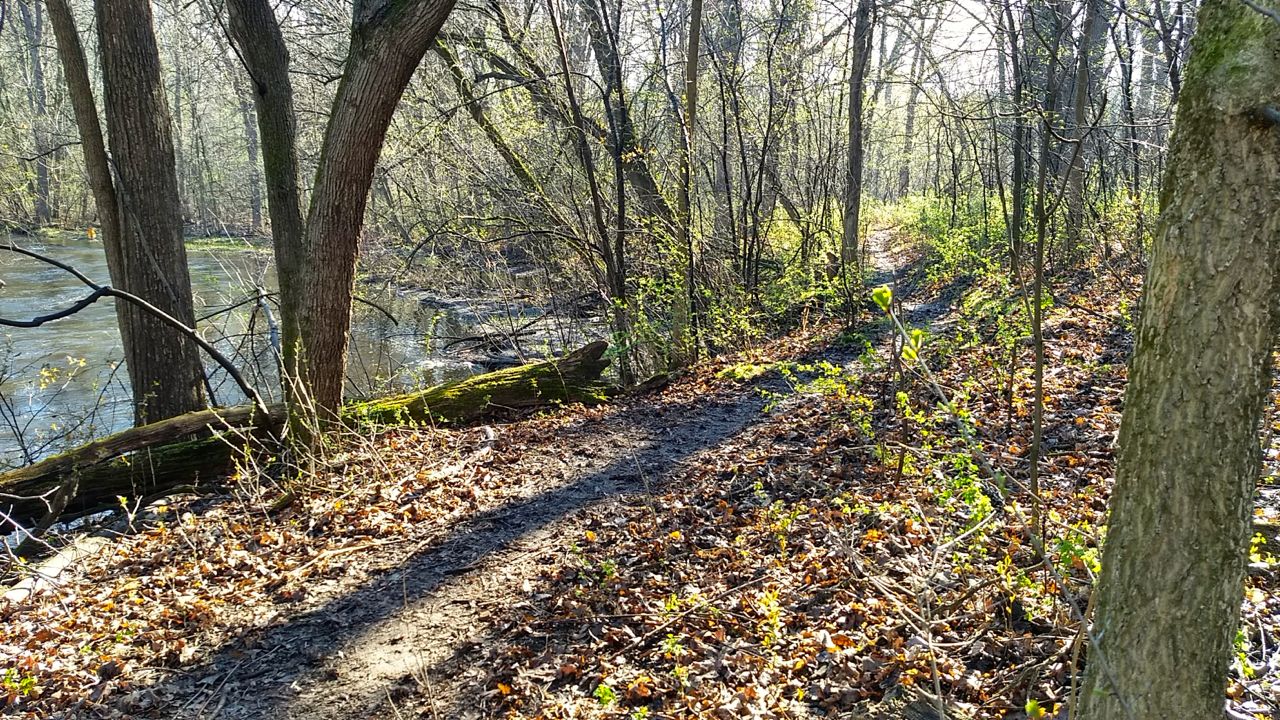 Locke County Park is a wooded oasis tucked away in urban Fridley between Highway 65 and University Avenue. With its mature trees and Rice Creek meandering through the entire length of the park, it's a relaxing and beautiful hike.
What's to Love about Locke County Park
Take a look at the map below:
The purple line is the paved Rice Creek Regional Trail that runs through the park. The green dotted line is natural dirt trail that's entirely in mature trees. That section is so relaxing and beautiful, even in the early spring when the leaves were just barely budding.
I parked in the lot just to the west of the Dog Park (circled in yellow) and hiked the loop shown in yellow. That loop is 1.5 miles with some nice ups-and-downs occasionally. Nothing hard, but it gives some variety.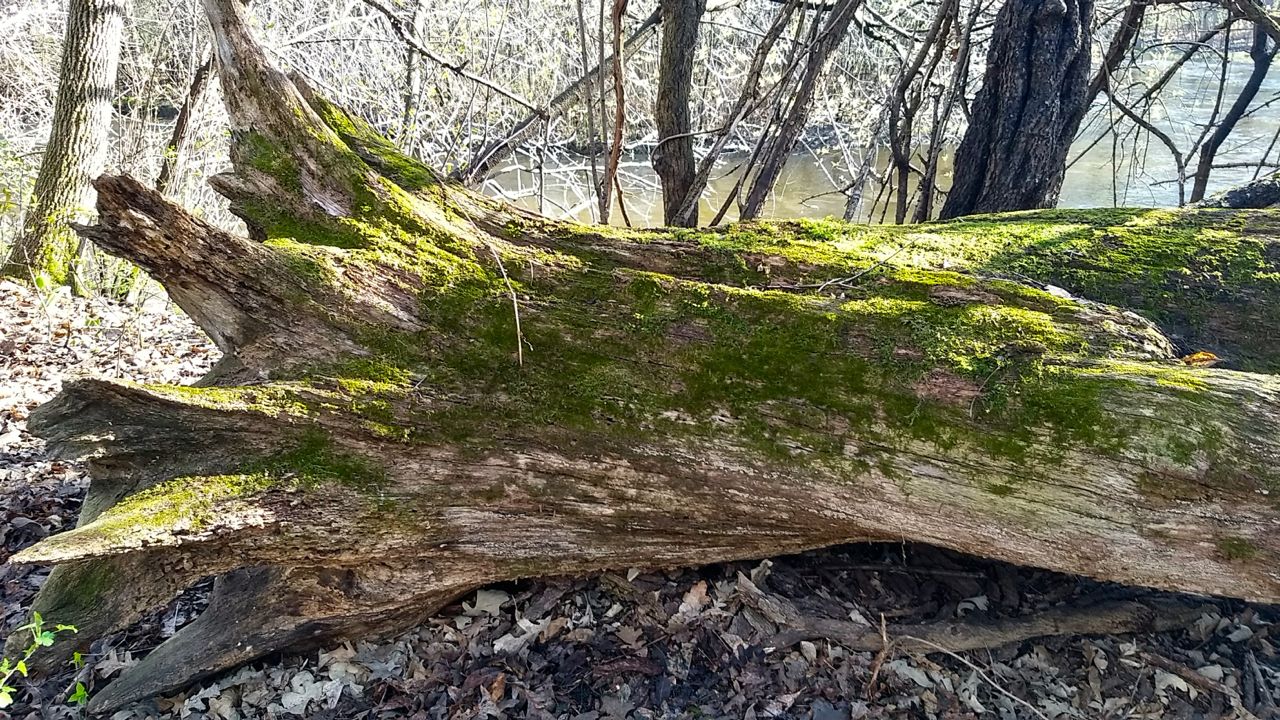 This is trail is very doable for families with children. If you need to cut it in half, you can take the bike trail that runs north and south in the middle of the park.
On the other hand, to make it longer just go a couple of laps and you'll have a nice 3-mile walk or a great trail run.
There are some gorgeous large trees on the north side that have had a chance to spread out. Very majestic!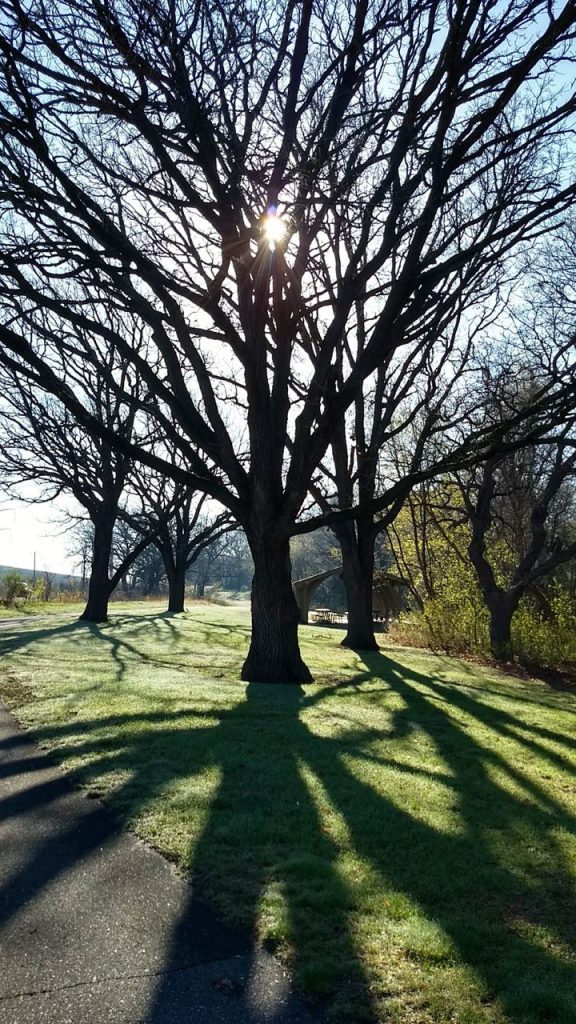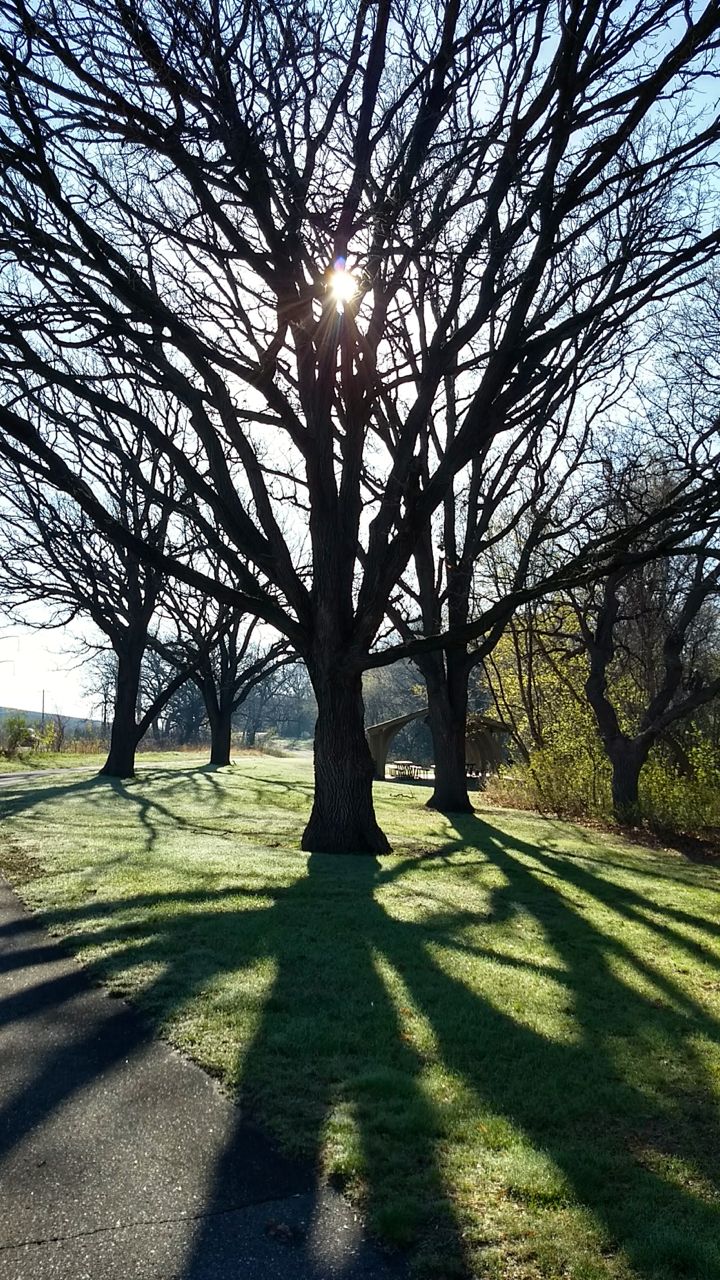 The trail crosses Rice Creek a couple of times on footbridges, runs alongside it at other times, and is high above it once, too.
Rice Creek is very high right now so it's running fast. There are a lot of trees that have fallen directly over and in the Creek which made me wonder if the park folks remove some of these before paddling season starts. We'll find out, I guess! That could be quite a hazard.
What's Not So Great
Anoka County doesn't post mileage for any of its trails—either on location or on the map. I don't like that, but a simple solution is to download an app that tracks mileage. I use MapMyWalk.
Interstate 694 is directly south of Locke, and so traffic noise is constant—at least it was at 8:30 on this Saturday morning! That's to be expected in most urban parks, especially when they're on the smaller side like this one is.
The paved portion of the loop—Rice Creek West Regional Trail—is flanked by industrial buildings, a Fridley water tower and goes under major power lines in one section. Not so nature-like!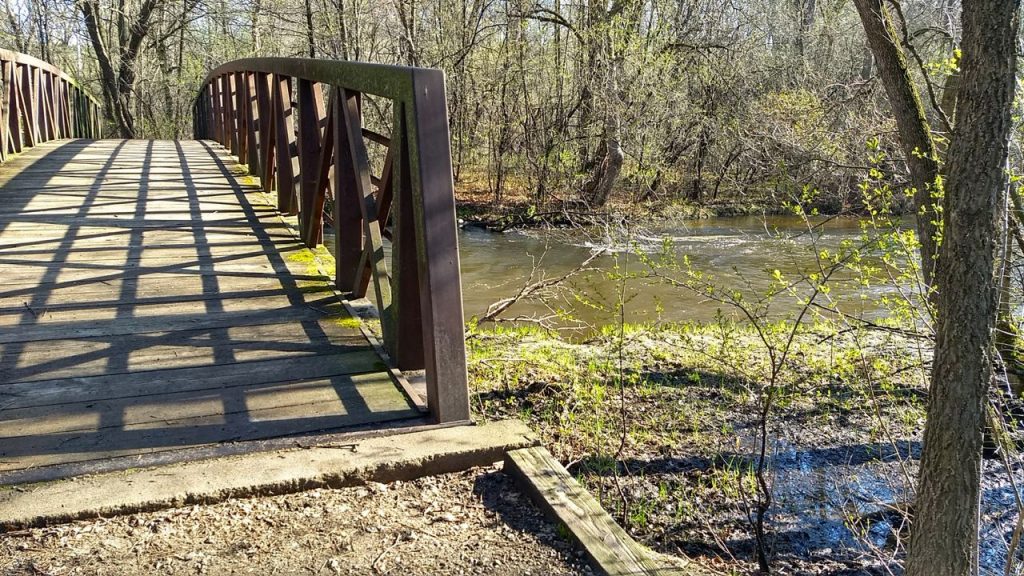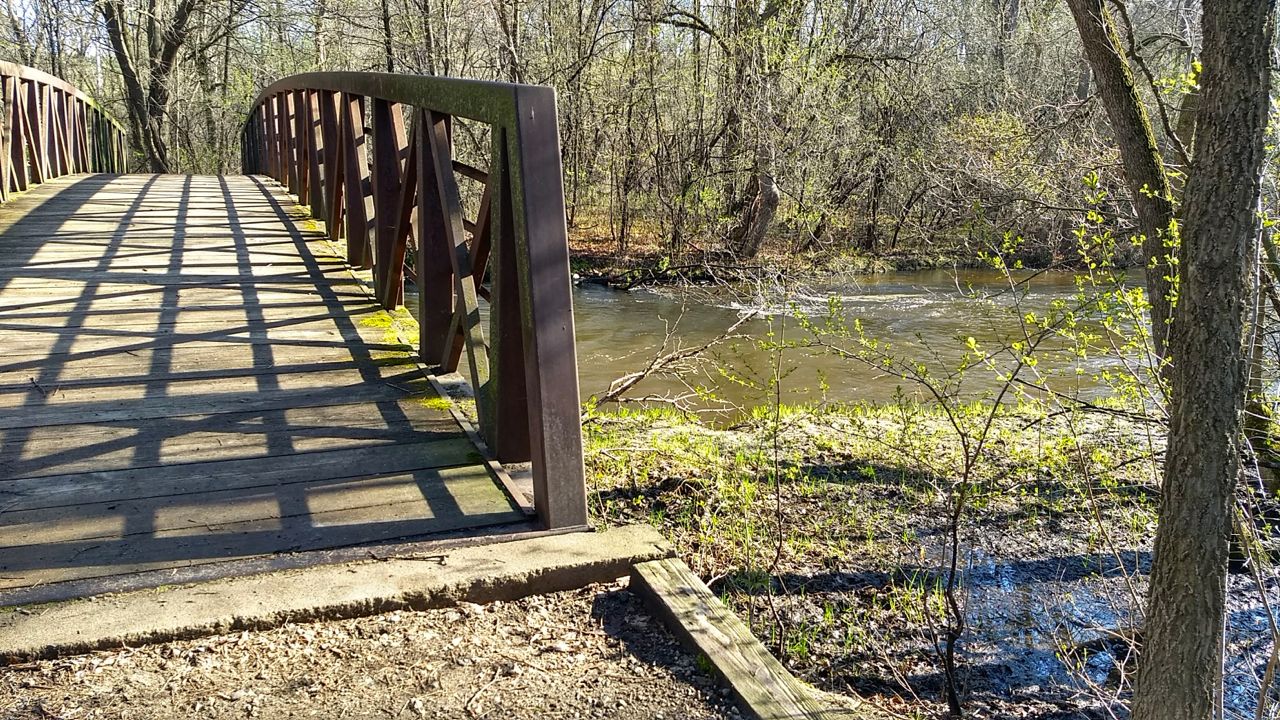 What Else is at Locke
Locke County Park is a great asset for the neighboring community. Besides hiking and trail running, it offers:
Fenced off-leash Dog Park
Playground
Picnic pavilions and several picnic tables with plenty of shade from the mature trees surrounding them
Biking—this would be a great place for kids to try some mountain biking. The dirt trail is wide, hard-packed and has some hills that would be challenging but not impossible for them!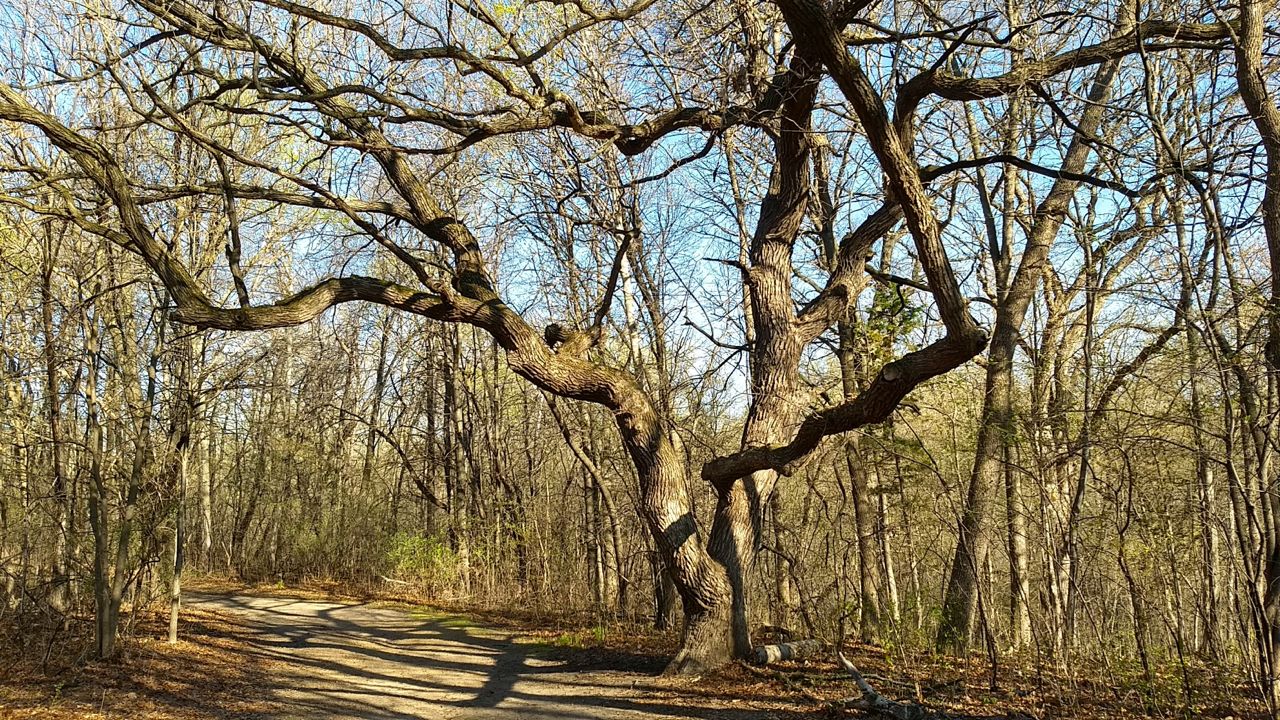 How to Get There
The entrance to Locke is off University Avenue. You'll want to get on the service road on the east side of University between 69th and 73rd. Take 71st Avenue east about a half mile right into the park.
You'll like these, too…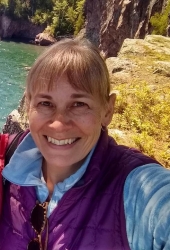 Latest posts by Sharon Brodin
(see all)