Fridley, Anoka County • No fee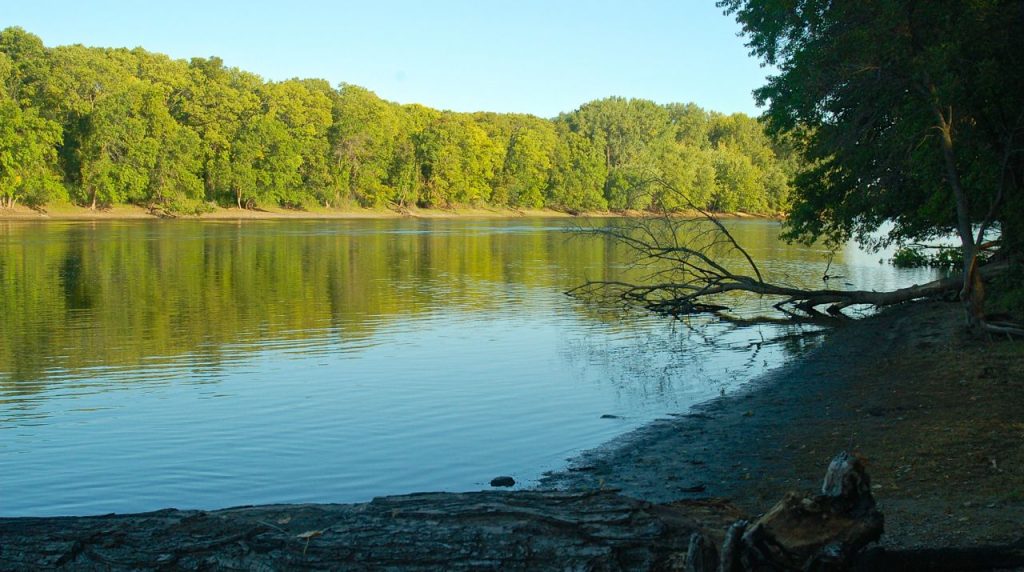 A Friendly Little Park
Islands of Peace County Park, part of Riverfront Regional Park, is a little wooded trail on a peninsula in the Mississippi River just north of Highway 694 in Fridley.
The main trails are paved and wheelchair-friendly—although a bit bumpy!—and there are dirt trails scattered throughout the Park taking shortcuts and bypasses down to the River's shore.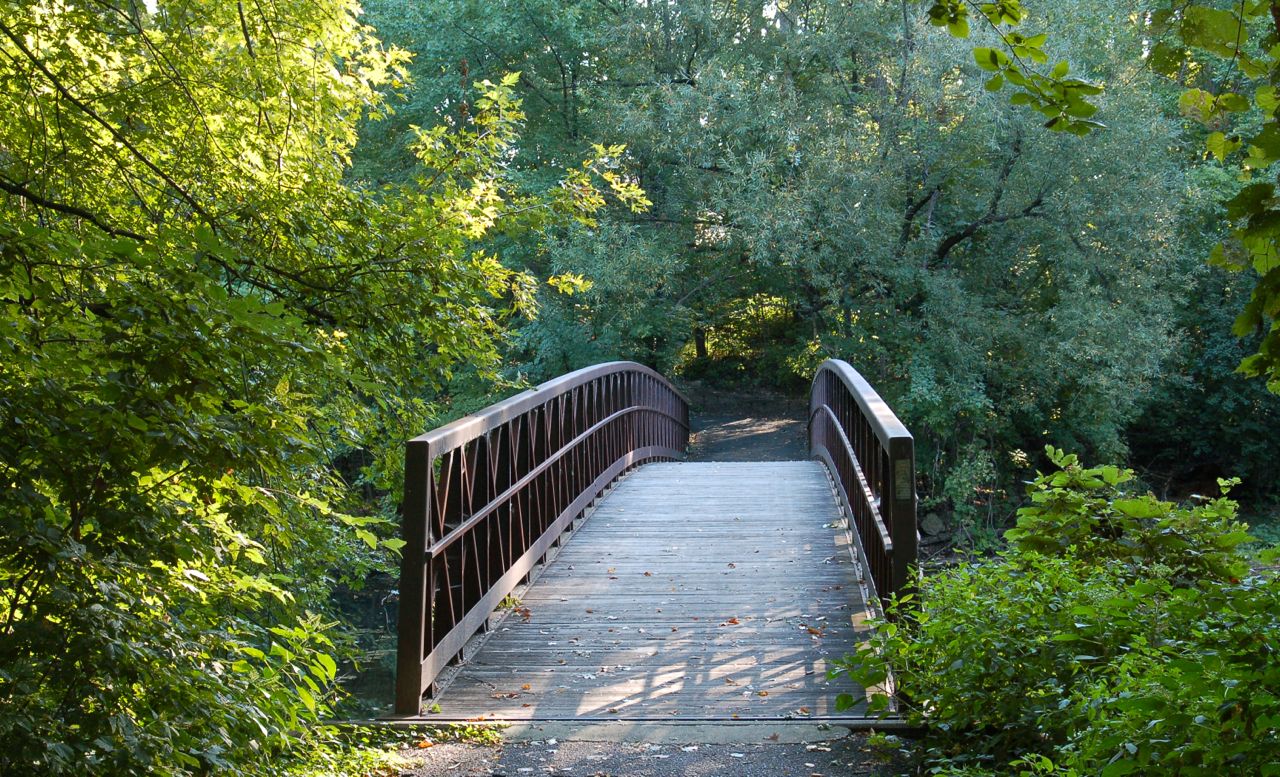 This park may not give you a great workout, but it's sure a great place to stroll and enjoy the woods and water. Any place where you need to walk over a bridge to access it just seems to be a little bit special!
The Mighty Mississippi
We Minnesotans tend to take our Mighty Mississippi for granted. But being on its shores is a great time to remember its grandeur and importance to our country. In this particular spot we can simply appreciate its beauty.
There's a gravel "beach" area on the west side of the Park with great views up and down the River, including the 694 bridge. It doesn't say anything about swimming there, although the current is quite fast so extreme caution would be needed, especially with children.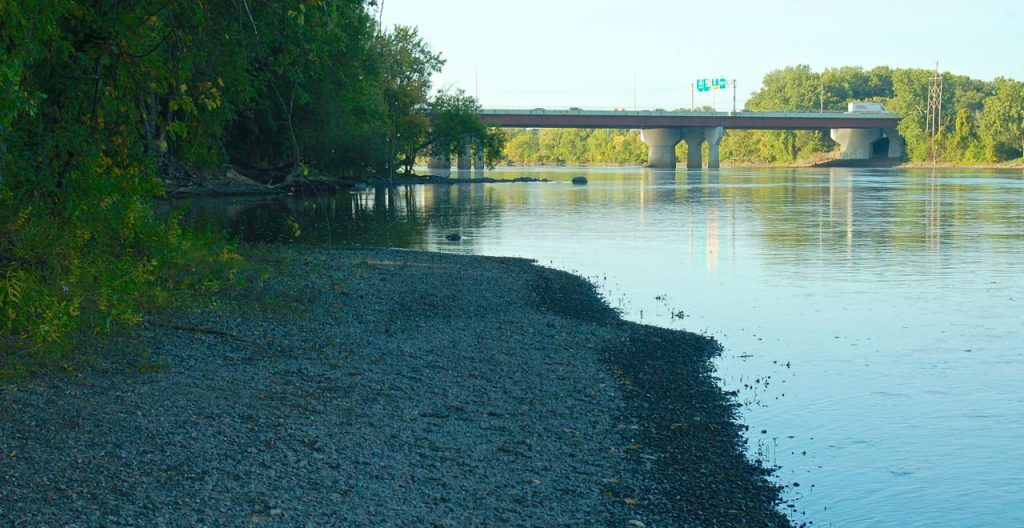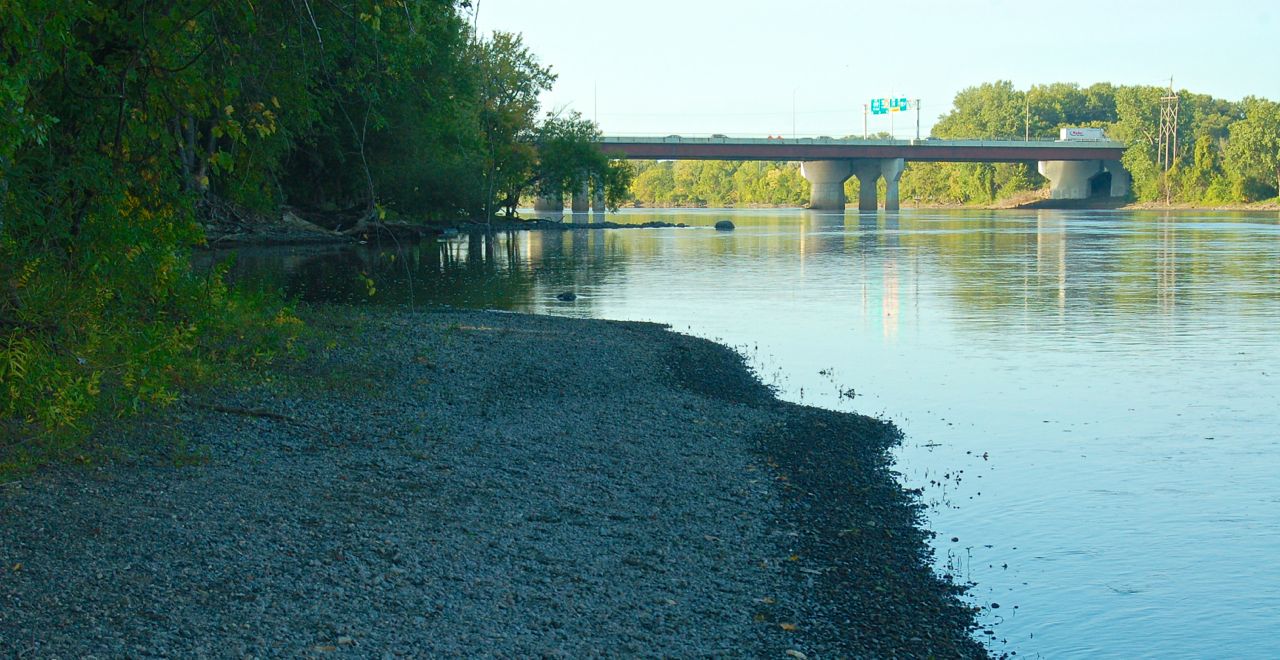 Impressive Trees!
One of our favorite things about Islands of Peace are the gargantuan cottonwood trees! These are common in Minnesota, and huge ones can be found in several places in the Twin Cities area.
While not much use for anything but shade, they're bigness is sure impressive!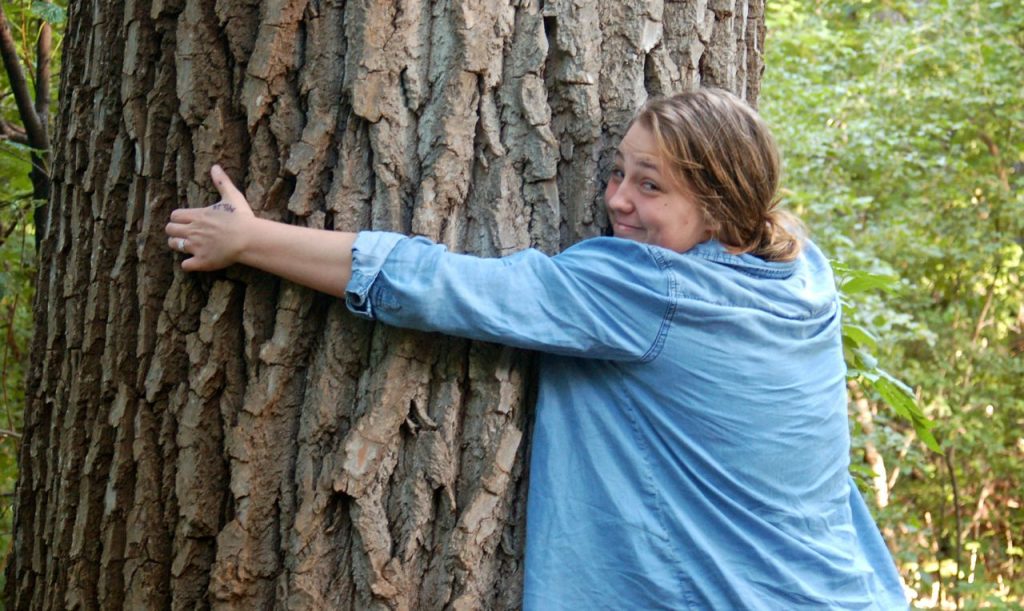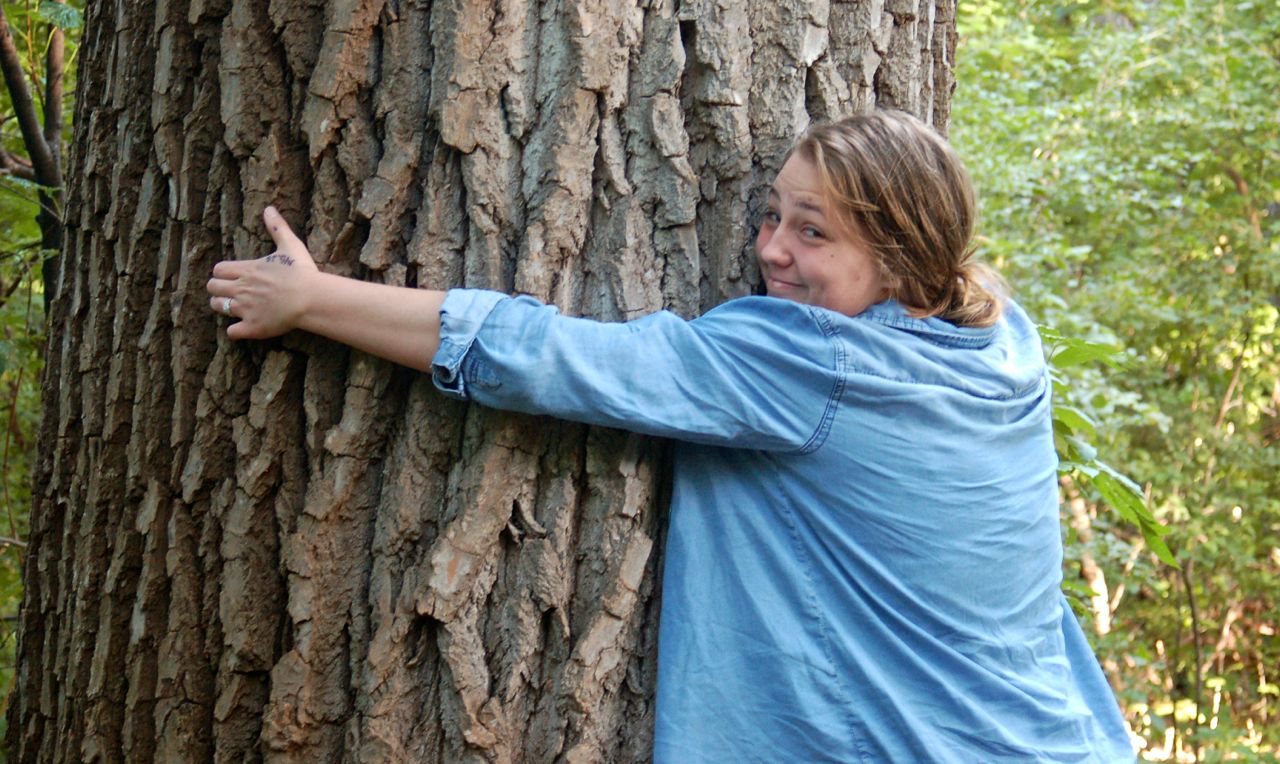 How to Get There
A word of warning if you tend to use Google Maps or iMaps for your directions: Both apps took us (mistakenly) to the west side of the river. The Park entrance and parking lot are off East River Road in Fridley, on the east side of the River.
To Sum it Up
Islands of Peace isn't for avid hikers or runners (except as a wooded spur trail). But it's great for a short stroll, for families with young children, and for anyone who'd like to get up close to the Mississippi River.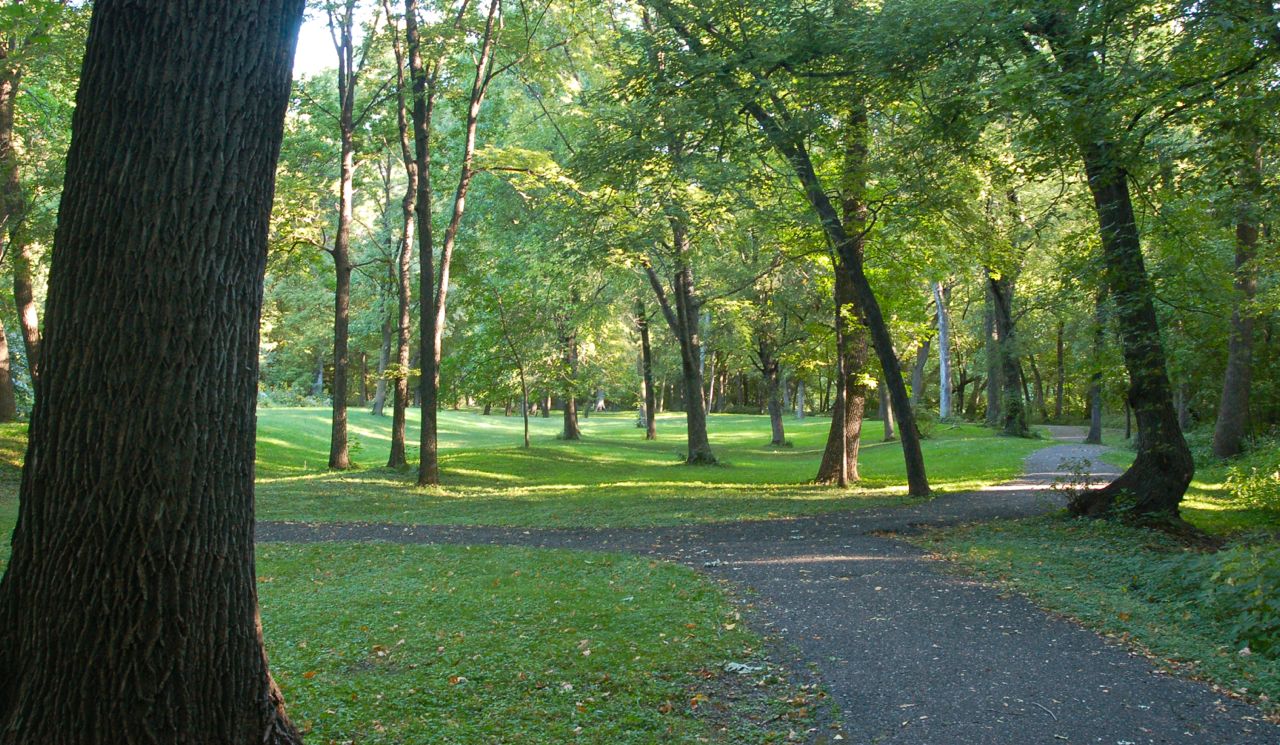 More suggestions for you…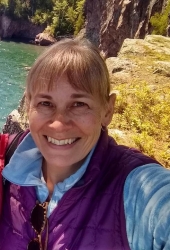 Latest posts by Sharon Brodin
(see all)