Columbia Heights, Anoka County • No fees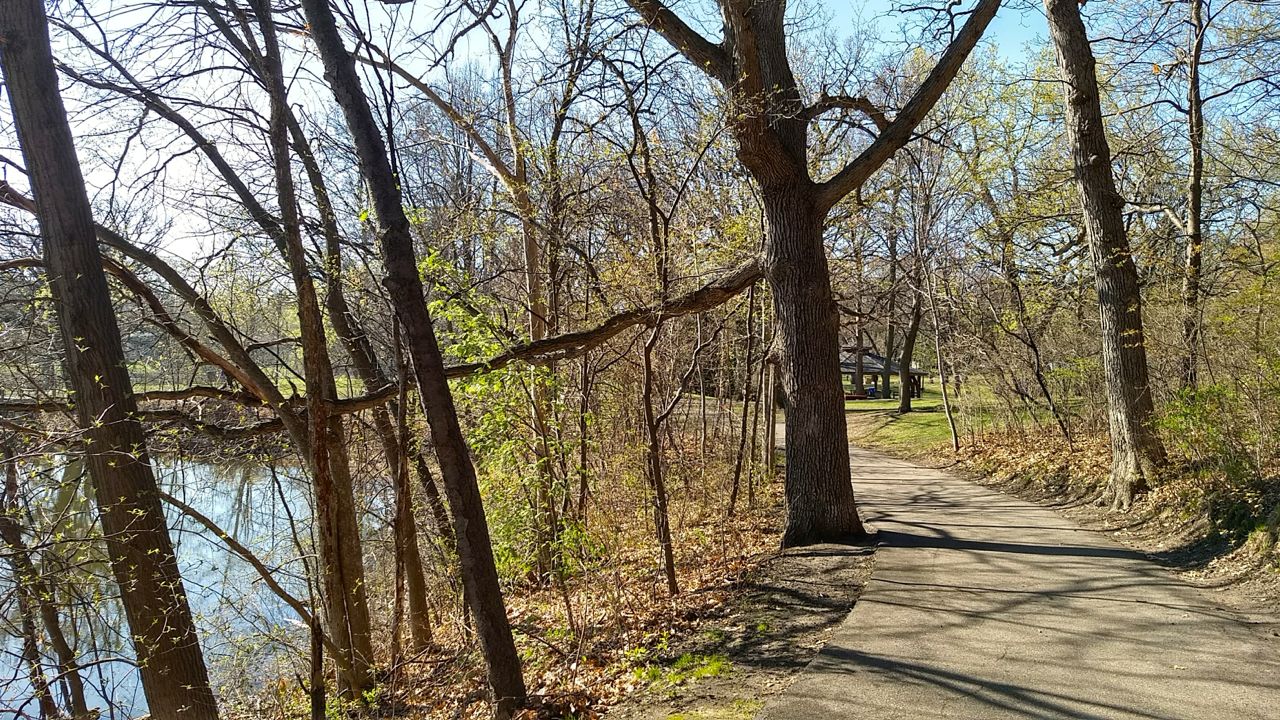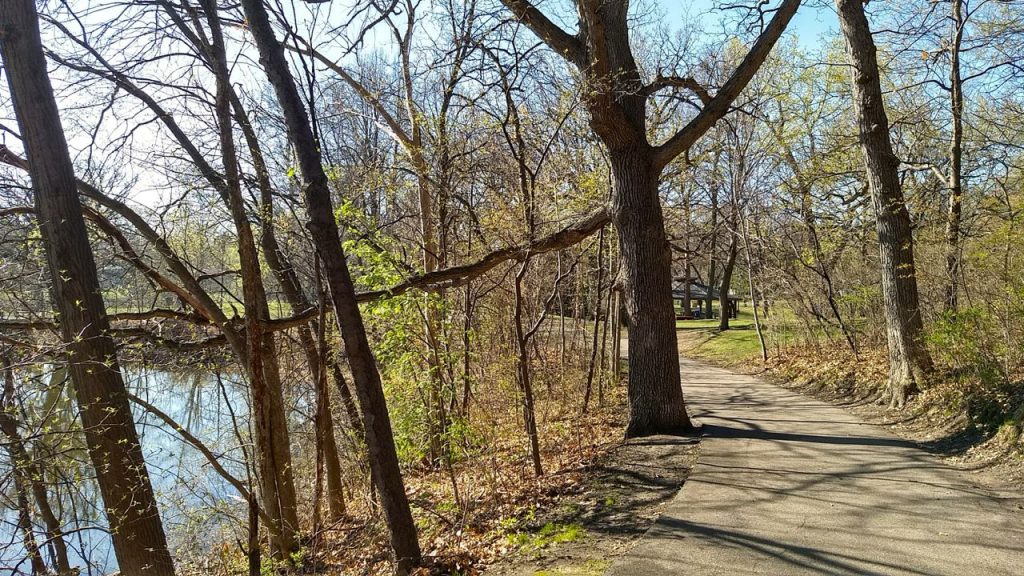 Kordiak County Park is a small 29-acre park—the oldest park in Anoka County. It won't challenge an active hiker, but it's ideal for families with young children and anyone who wants an easy stroll in a beautiful setting.
Hiking the 1-Mile Loop
There's a paved trail around most of Highland Lake, with great lake views and several benches along the way.
To complete a loop you need to leave the park and walk on Peninine Pass and Upland, quiet streets in the neighborhood on the east side of the park: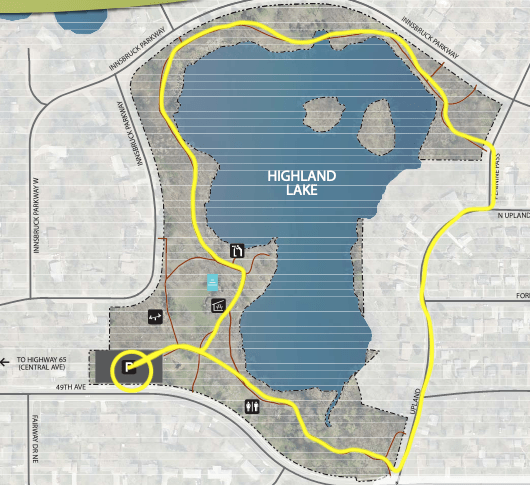 It's an easy, scenic almost-mile loop. You can see from the photos I was there a couple weeks ago when the leaves were just starting to bud out. There's plenty of shade here in the summer with lots of mature trees.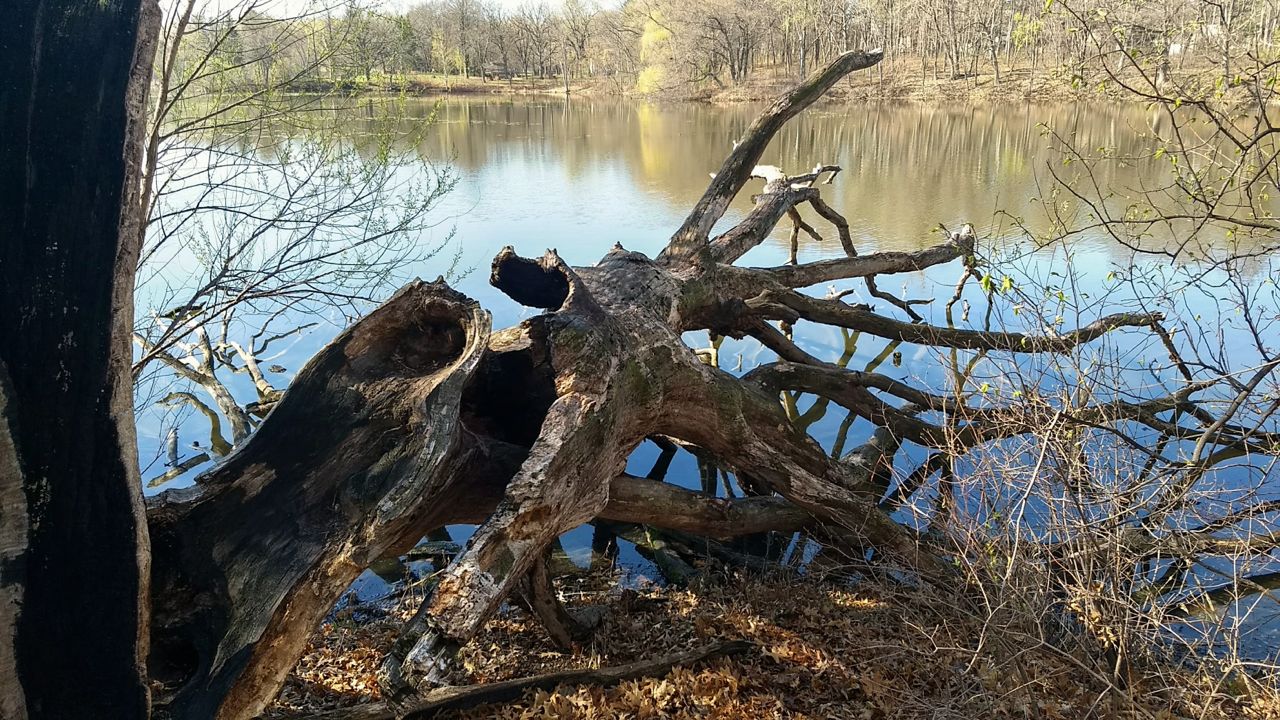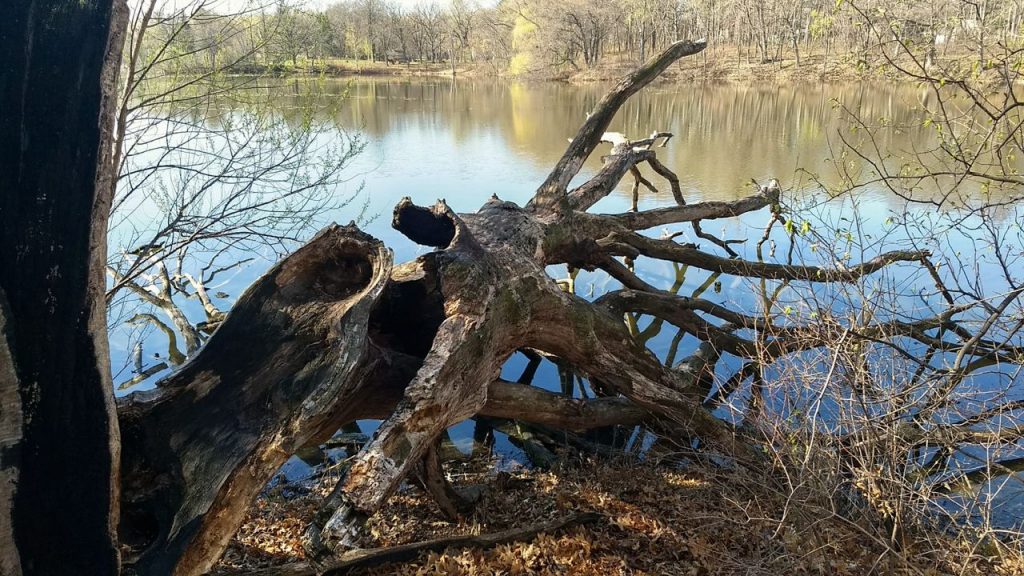 On my spring mid-morning hike I saw a large snapping turtle sitting not far from the west shore. I learned from another park visitor that she (the turtle) is a common site there, a regular resident.
So keep on the lookout for her when you visit!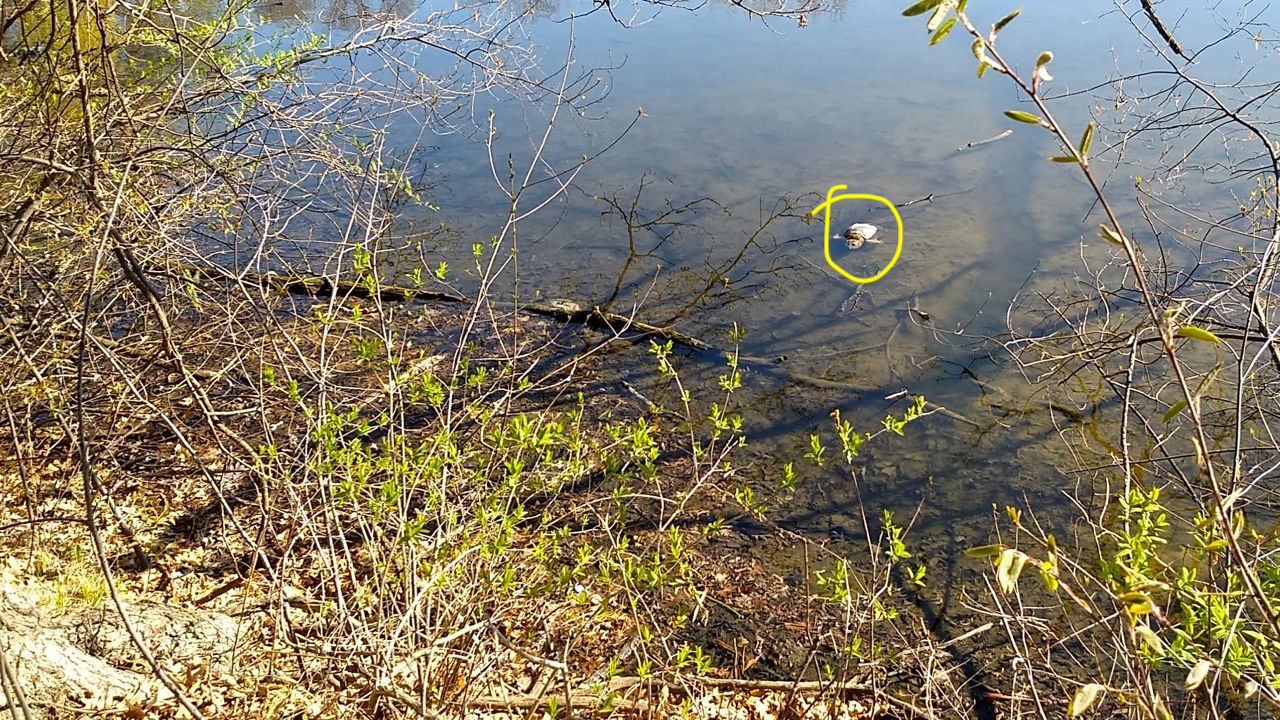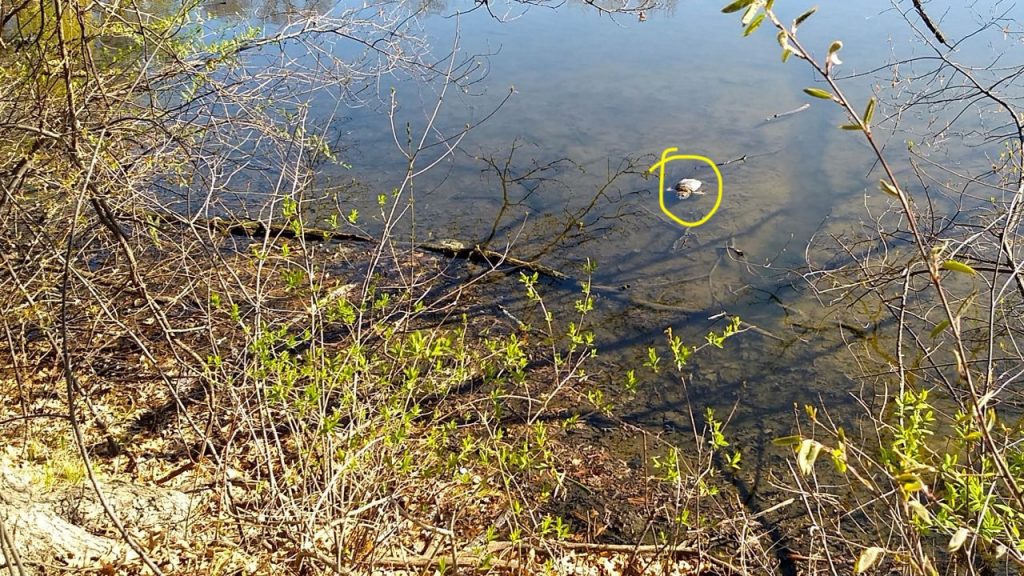 The History of Kordiak Park
Kordiak is Anoka County's oldest park. There's a World War 2-era howitzer cannon that's been in the park since 1958. The park was dedicated to Anoka County's veterans of WW2, an event commemorated by a plaque next to the cannon.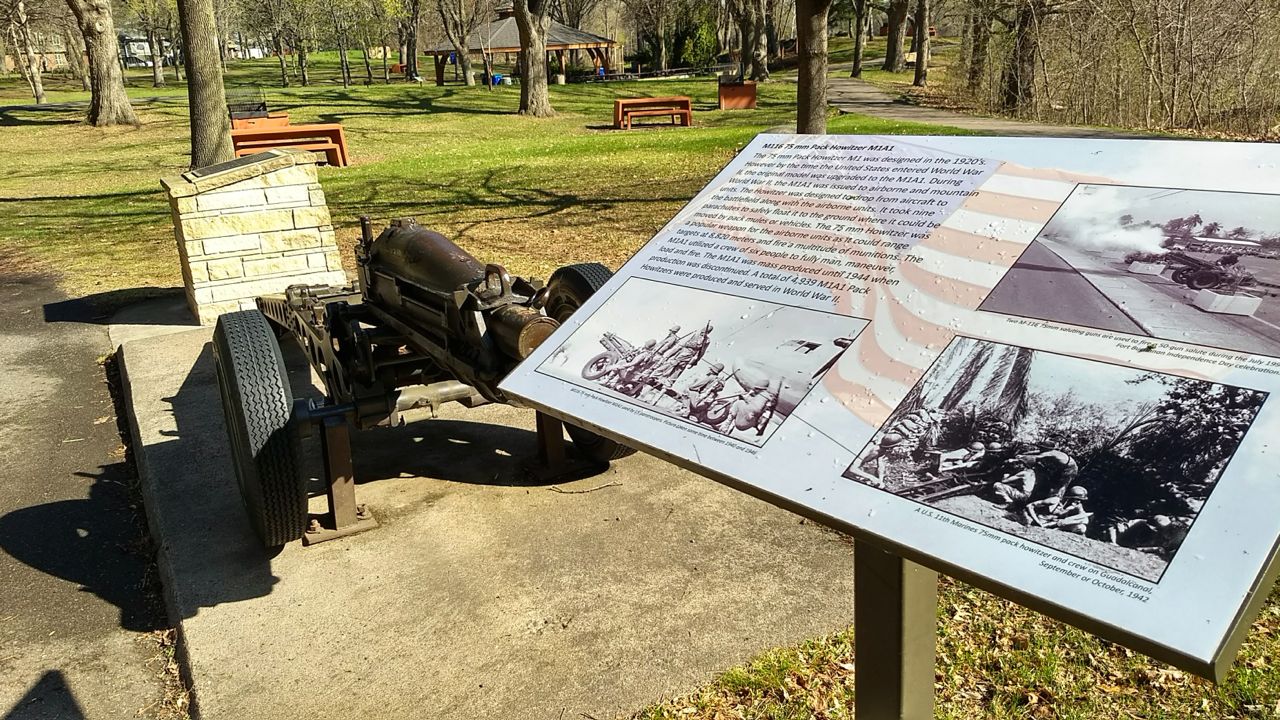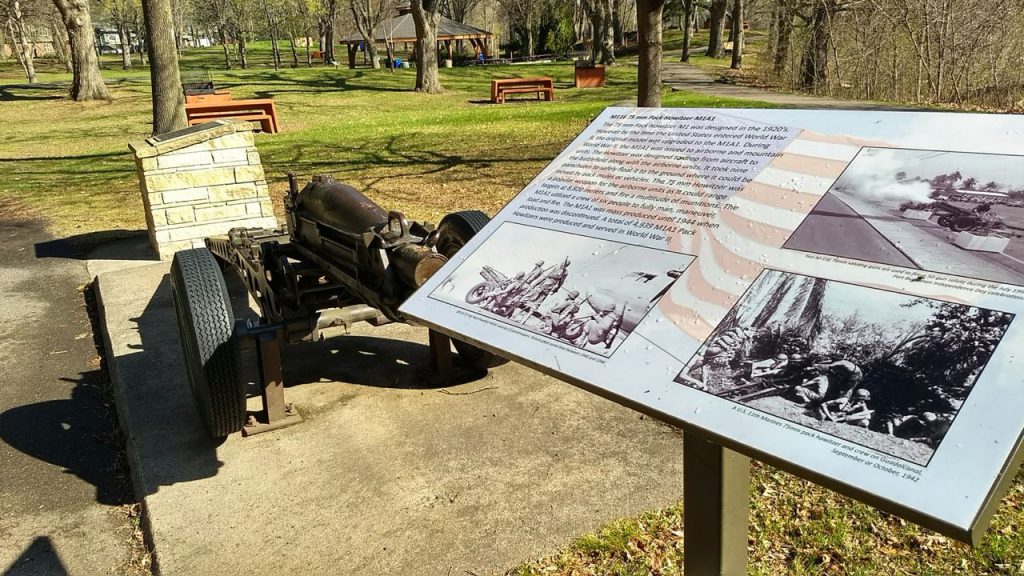 What Else Can You in Kordiak?
The paved trails in this park are great for young children on their bikes. Gentle slopes as opposed to hills, and short distances. Not a bike destination for most other bikers.
There's a picnic shelter and playground, too. There's no official boat launch and the lake is very shallow, but would do very well for a small kayak if you wanted to haul it from the parking lot.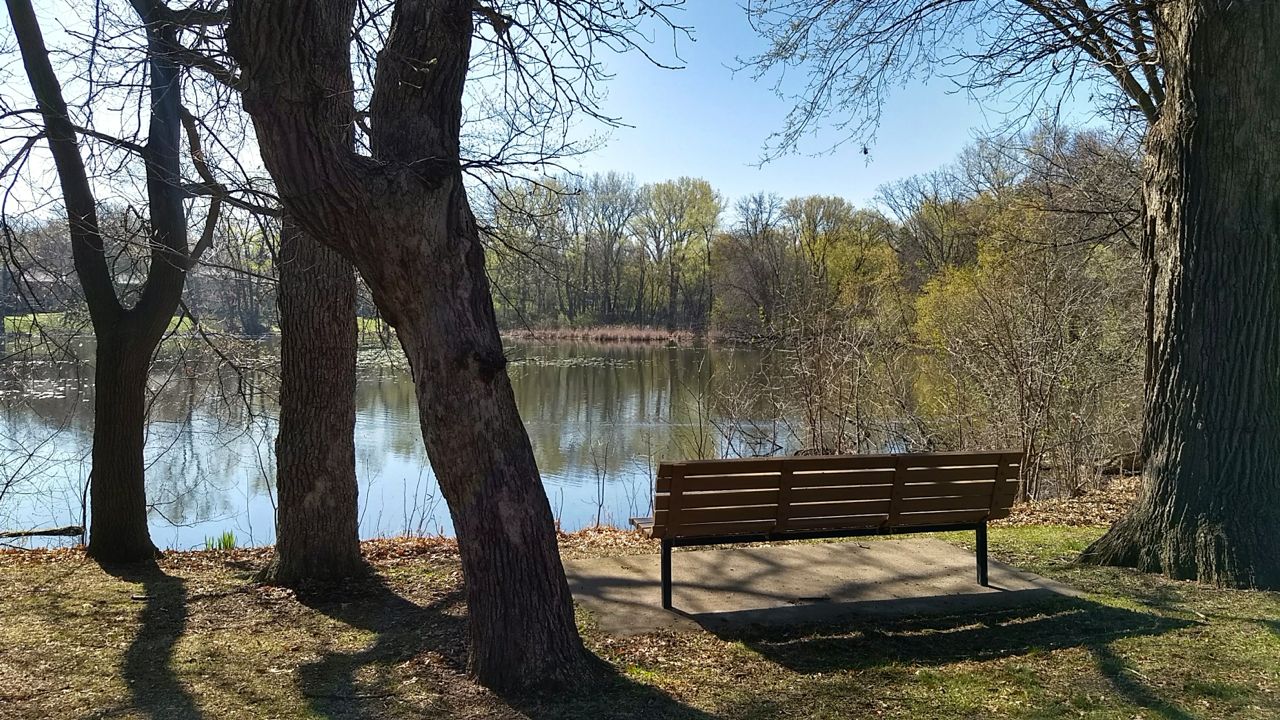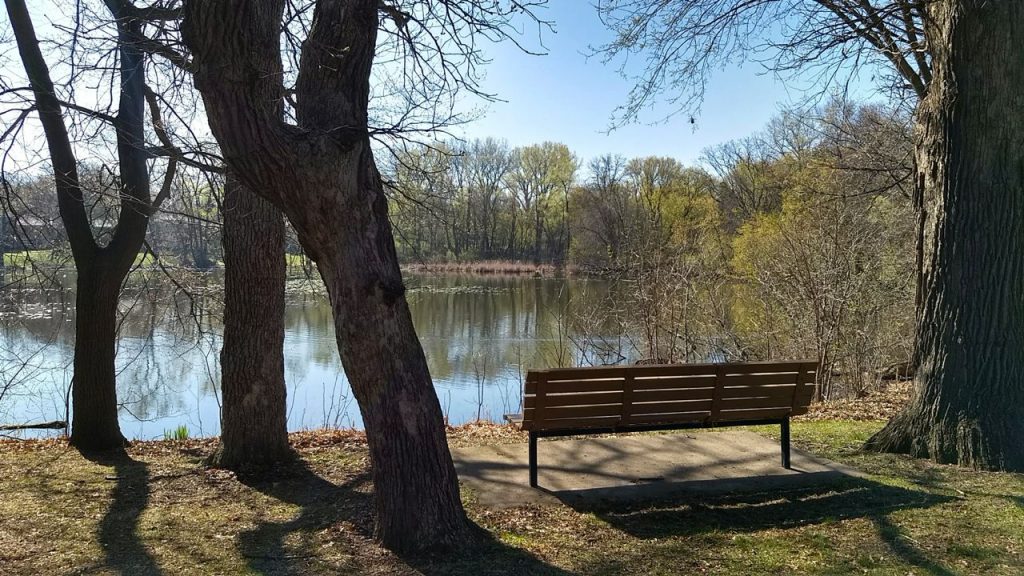 How to Get There
Kordiak is just south of 694 and east of Highway 65. From 65, go east on 49th Avenue NE, past Columbia Heights High School. The parking lot and park are on the north side of 49th.
You'll like these, too…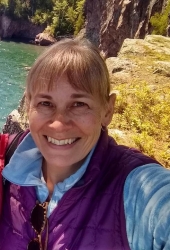 Latest posts by Sharon Brodin
(see all)