Maple Grove, Hennepin County • No park pass needed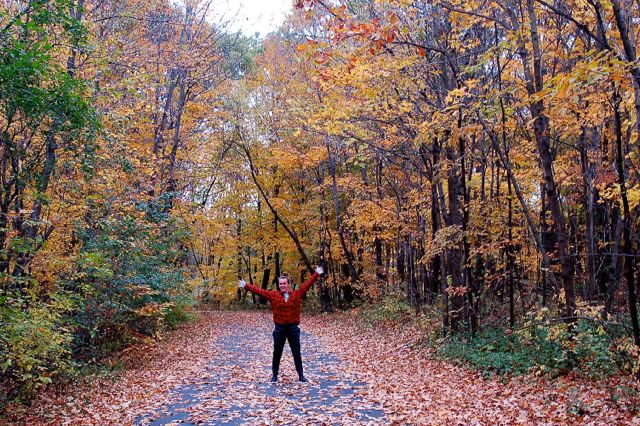 We couldn't have picked a more beautiful day to hike at Elm Creek. The fall colors were simply stunning. But as we know, there's beauty in every season here in Minnesota, so don't wait for fall!
What You'll Find at Elm Creek
Elm Creek Park Reserve is one of the metro area's largest parks at 4,900 acres. The park includes mainly hardwood forest, prairie, wetlands, several lakes and two creeks, including Elm Creek, of course.
There are almost 50 miles of trails here, including 12.7 miles of natural-surface trails for hikers only. Depending on where you start, you'll hike through a nice variety of landscape and scenery.
Maple Tree Alley for Stunning Fall Colors
I'm sure there are maples all over the park, but our route took us through some of the best fall colors I've seen anywhere.
We parked on the west side off Fernbrook Lane (see the map here) and started our hike toward Eastman Nature Center. We could've driven up Elm Creek Road to park next to the Nature Center itself, but if we had, we would've missed out on some of the most scenic parts of our route (like the photo at the top of this post…and the one at the top of TCO's home page).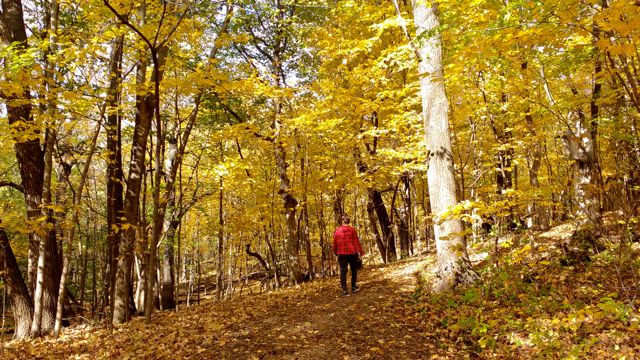 Natural Trails near Eastman Nature Center
It was when we reached the Nature Center we were able to get off the pavement onto natural-surface trails.
This is also where we had more variety in the landscape. After a few minutes through a grove of very old and tall trees, we emerged into a restored prairie area with tall grasses and a few late season flowers.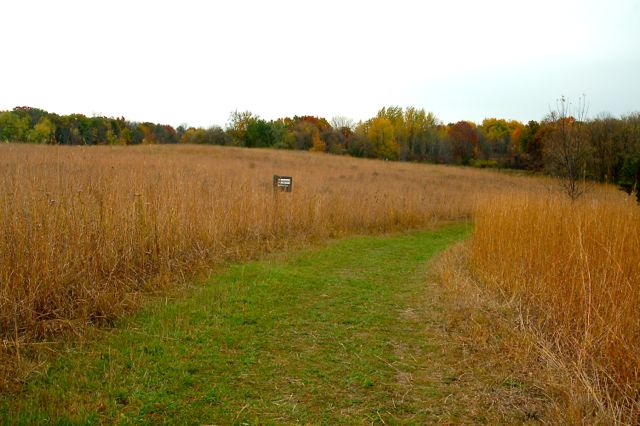 It got a little confusing out here. We had the map with us (be sure and have a colored one since the trails are color-coded! They're available at the Nature Center or as a PDF download) but still found ourselves turning back once or twice after having taken a wrong turn.
What We Loved about Elm Creek
We loved Elm Creek's beauty and its size, I think. It's wonderful to feel the woods all around even when it's so close to urban areas.
We look forward to exploring more trails, whether it's peak fall color or not. In fact, snowshoeing in the winter would be amazing here, and the park is well-known for it's great cross country ski trails.
There are many miles of off-road hiking, which is one of the best things. A true hiking experience.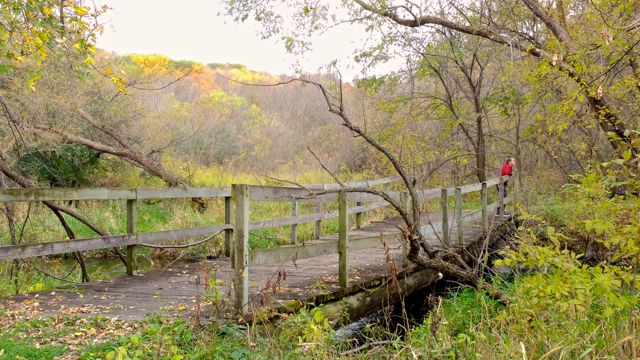 by Sharon Brodin
Click here for more hiking options in Hennepin County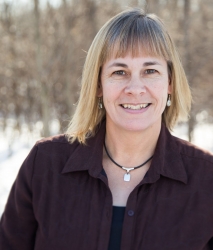 Latest posts by Sharon Brodin
(see all)