Maple Grove/Hennepin County • No vehicle fees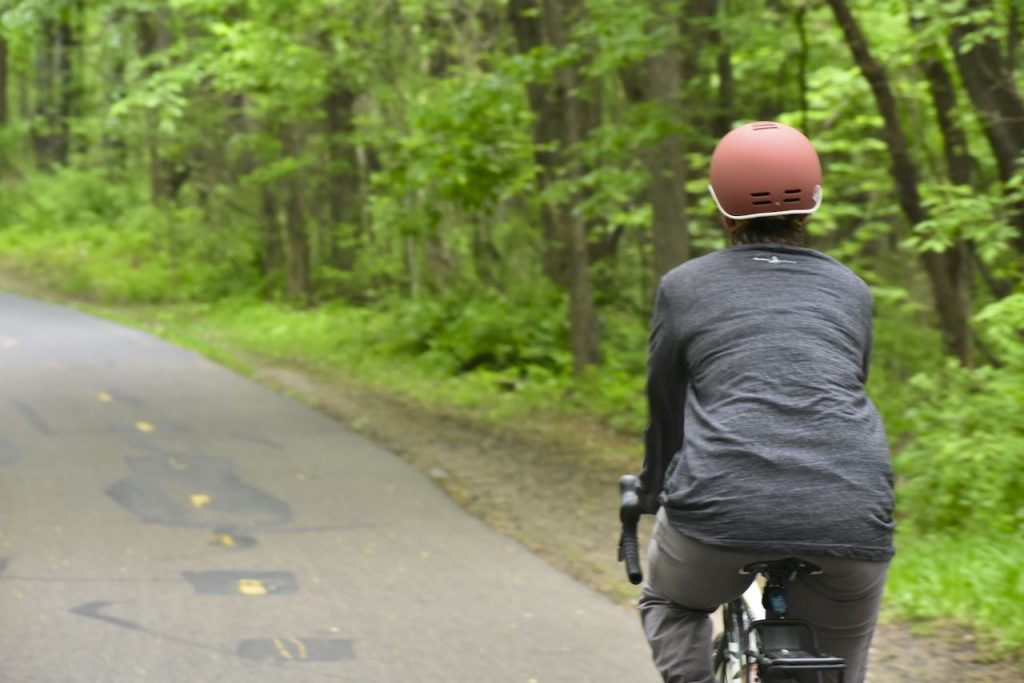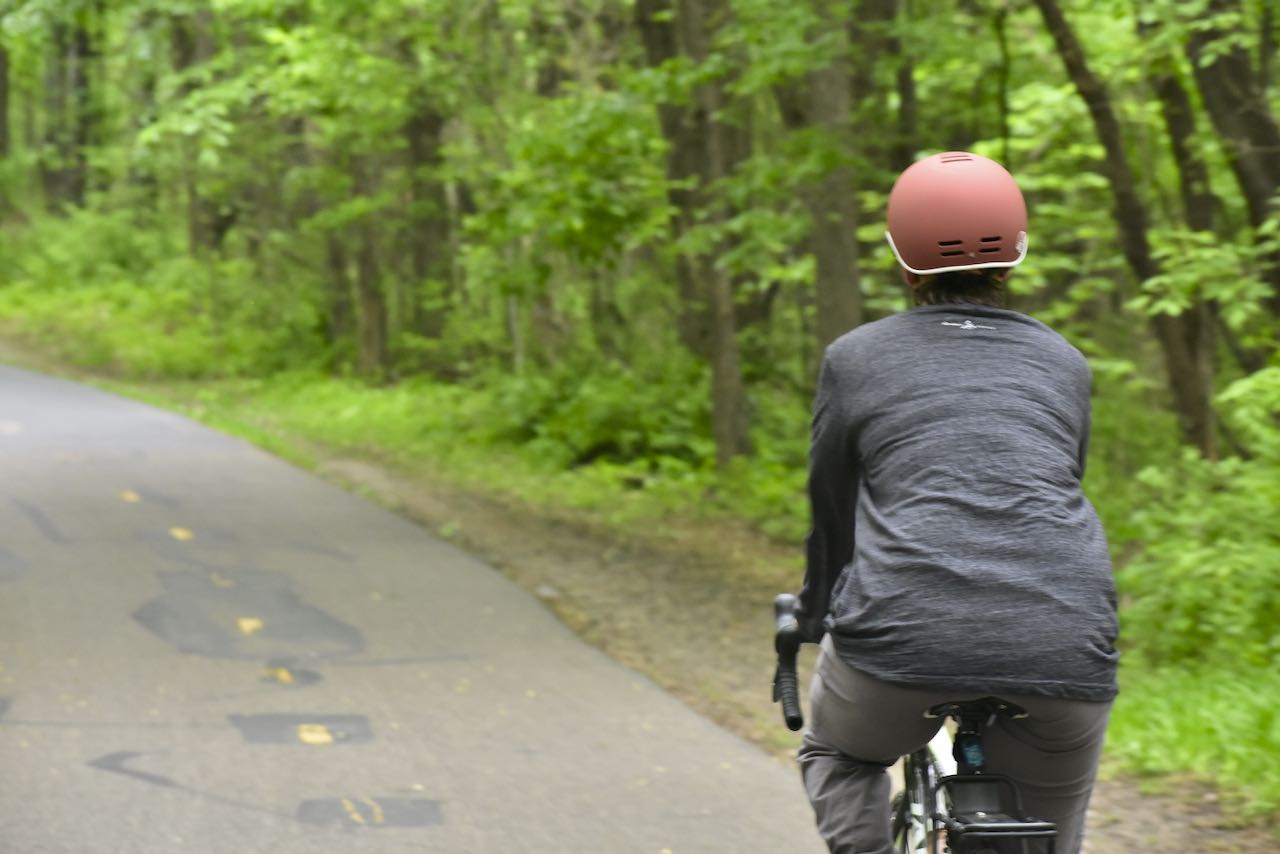 Elm Creek Park Reserve has one of the nicest, most extensive bike trail systems in the Twin Cities metro area. Almost 30 miles of paved trails plus 14 miles in the mountain bike/single-track park.
Not only that, the trails in the park reserve connect directly with Rush Creek Regional Trail and Medicine Lake Regional Trail for those who like really long rides.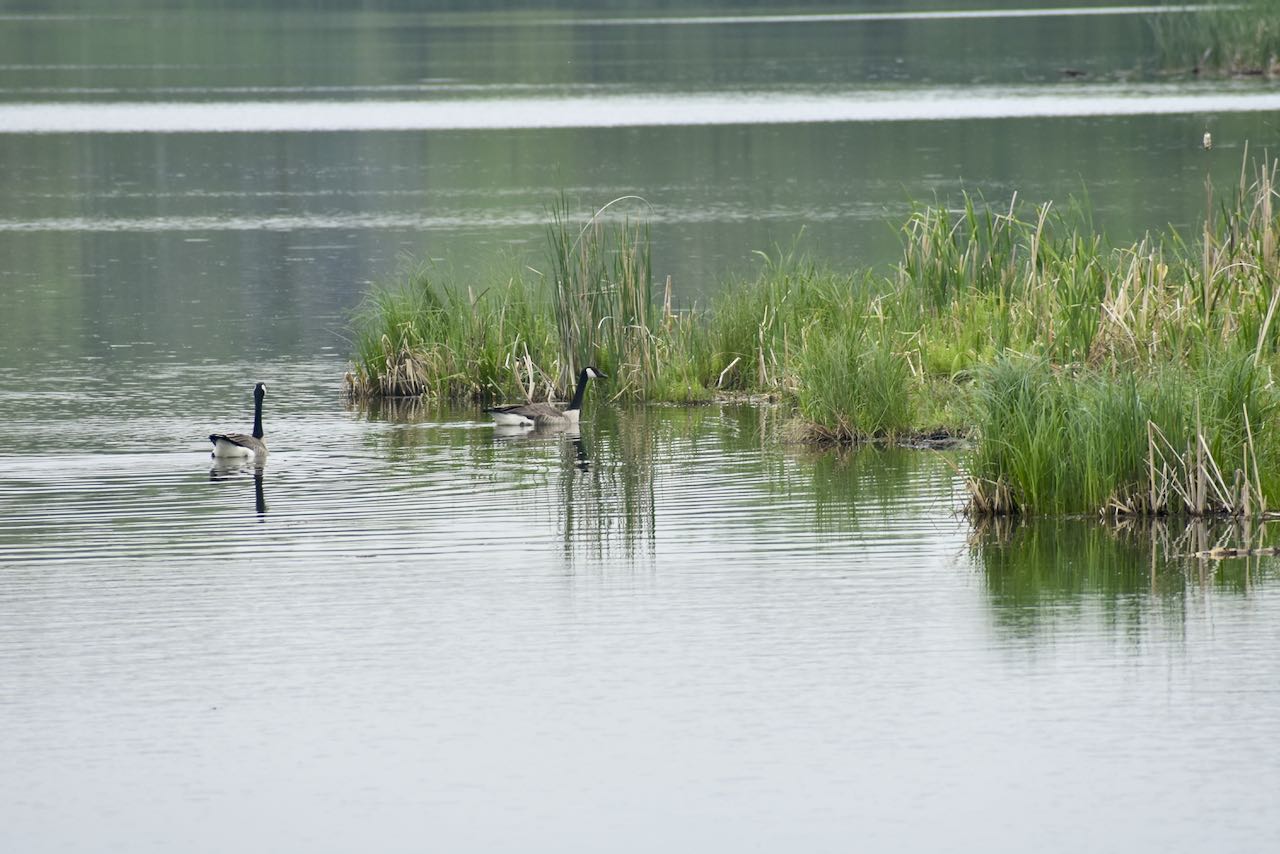 What We Love about Elm Creek
Elm Creek Park Reserve is part of the Three Rivers Park District. It's one of the largest parks in the metro with 4,900 acres of water, forest, open prairie, and wetlands.
Diversity of Terrain
Because of the diversity of terrain, the rolling hills, the woods and wetlands, the creek running through the park—it's interesting biking. You go around a corner and the scene opens up to a lake. Go up the hill and around and it opens up to another lake (there are six lakes in the park, in fact).
Elm Creek itself meanders through as well, crossing under numerous bridges for bikers, hikers and runners. You're riding over open prairie, then down a hill and into the woods. All in a 30-40 minute ride.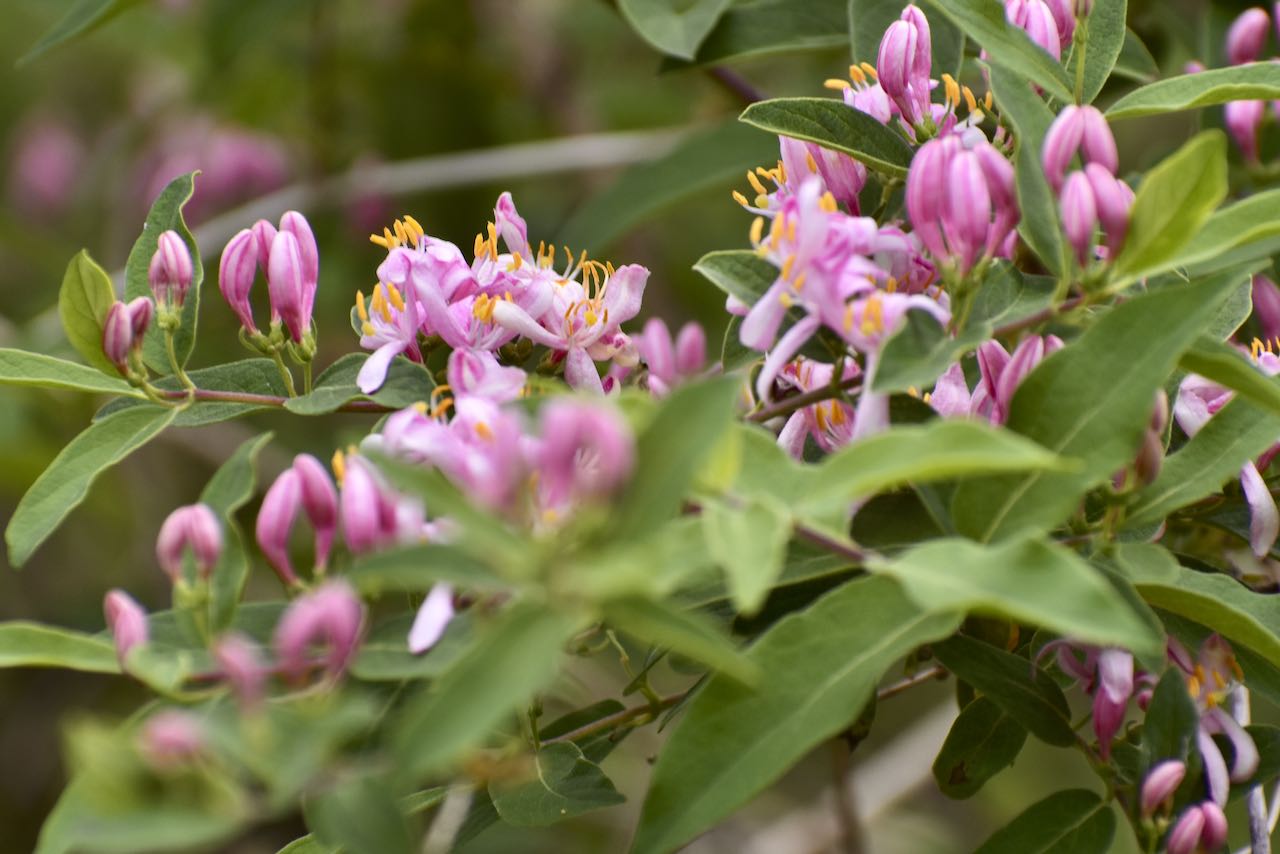 Loops for Every Level
There are shorter loops for families with young children, or people with physical limitations. There are medium-sized loops for those who want a longer ride. There are large loops and multiple-loop options for the half-dayers.
If you want to ride all day long, hop on one of the regional trails and keep going. Your only mileage limits here are your time and ability level.
The Beauty
Every season has its own beauty. My sister and I biked here the third week of May, on her birthday. It was a cool morning, a bit overcast. The trees had fully leafed out, spring flowers were blooming.
I've also been here in peak fall color season, mid-October, when it's absolutely stunning. This nature preserve is just simply a beautiful place to bike! It was especially refreshing for my sister who lives in South Minneapolis. She loves biking there, too, but appreciated fewer people on our morning ride, and lots of nature.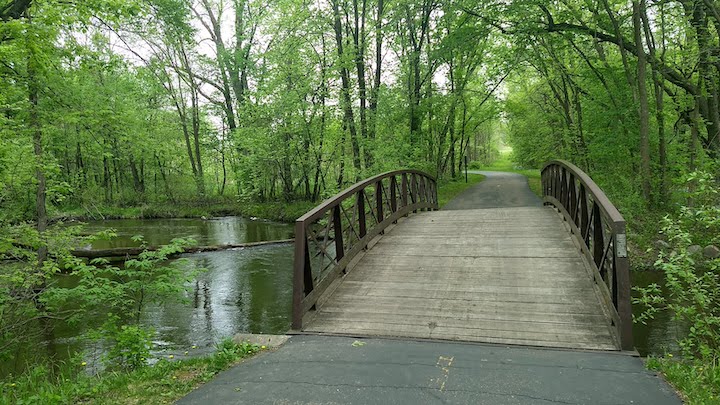 What Else is at Elm Creek?
As mentioned briefly above, there's a popular mountain bike (single track) park on the west side of Elm Creek with over 14 miles of trails. These are open all year-round with loops for everyone from beginners to advanced riders. The trails are open to hikers and snowshoers, too.
Elm Creek has over 50 miles of hiking trails, including these paved bike trails and another 20 that are natural-surface.
This park is also well-known for its great system of groomed cross-country ski trails. Parts of it are lighted and they make snow on some of the trails, too.
There's a little camping, too, with a couple camper cabins and a group camp site. There's even a couple drop-in campsites you can reach by bike, hike or horse. They're on a first-come, first-served basis.
These are up on the north side of the park, off French Lake Road. Call 763-559-6700 for details.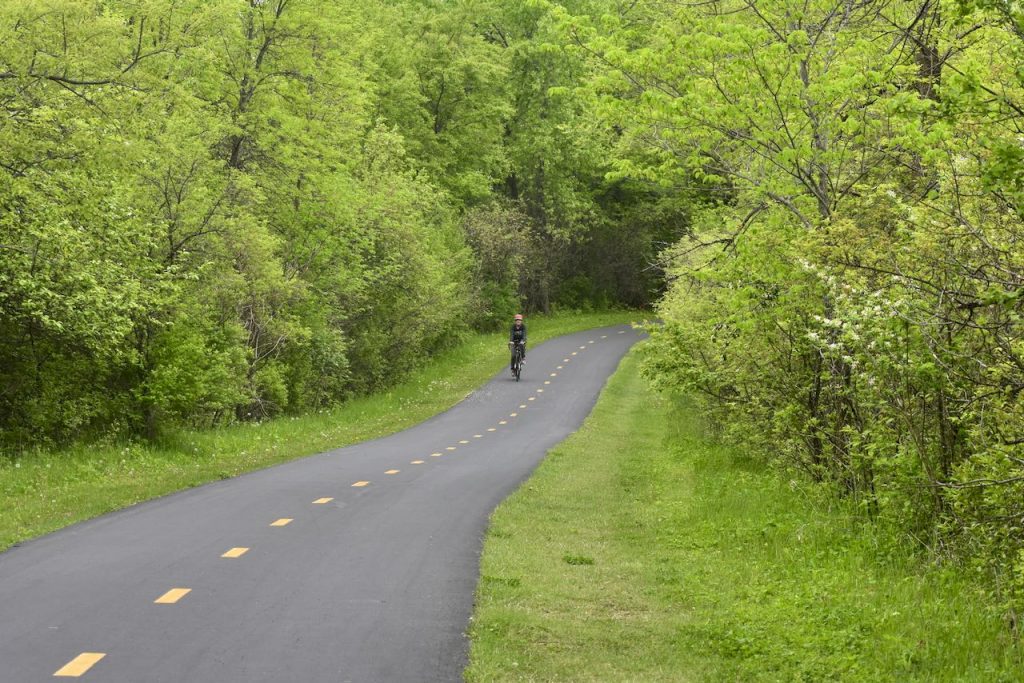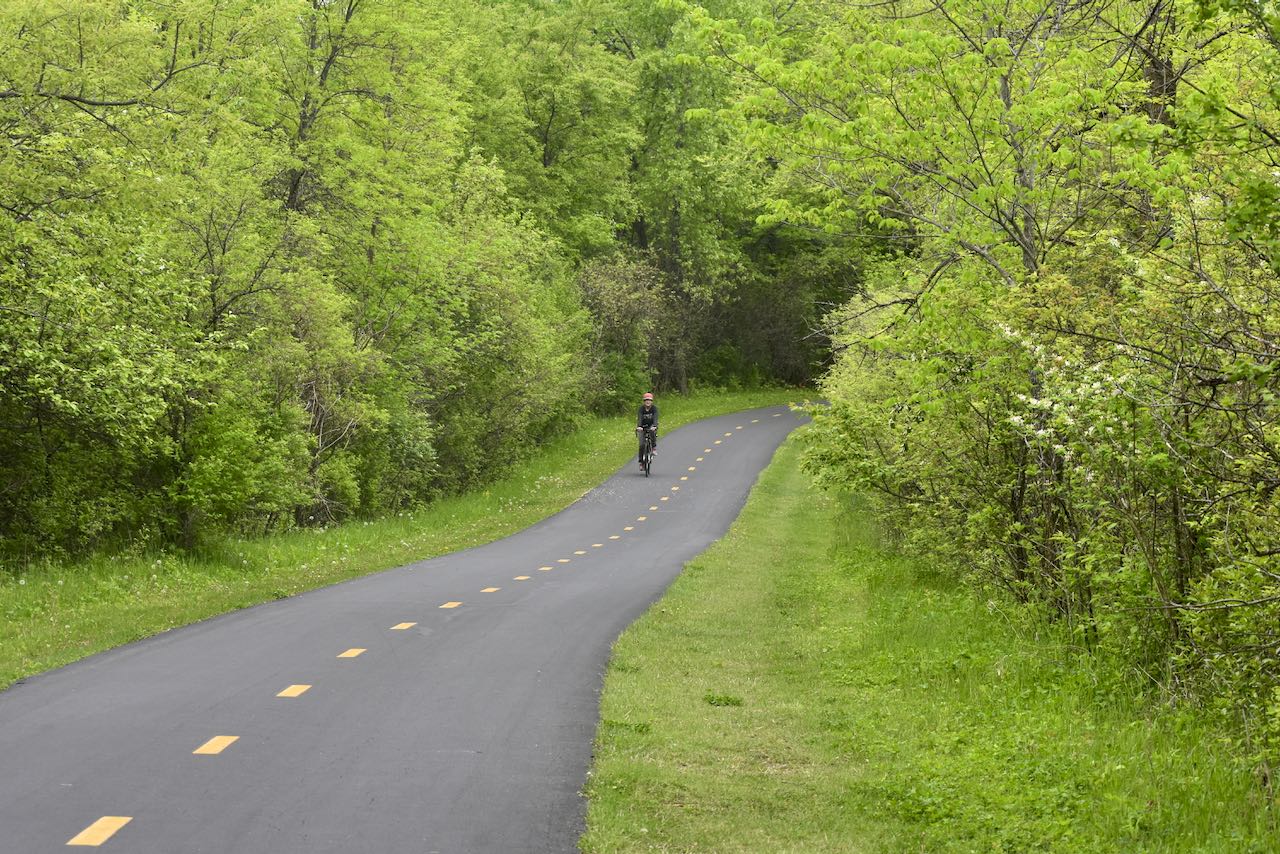 How to Get There
Elm Creek Park Reserve's main entrance is 12400 James Dean Parkway in Maple Grove. There are several other entrances and parking areas, too.
For more information on the park, visit the web page. For the PDF maps, scroll down and you'll see the list.
You'll like these, too…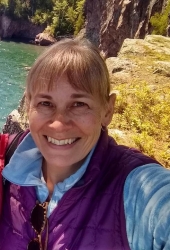 Latest posts by Sharon Brodin
(see all)