Plymouth, Hennepin County • No park pass needed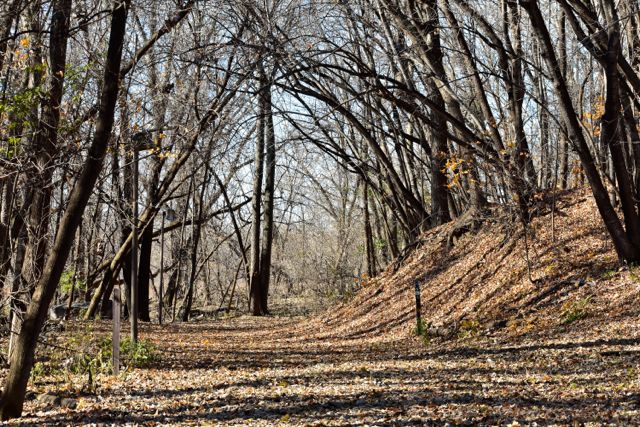 French Regional Park has a great system of hiking trails, much of which is turf and dirt.
The official name of this park is Clifton E. French Regional Park. That's a mouthful to say—so most people don't. But we don't want to forget Mr. French's huge role in the parks of Hennepin County.
I'm quoting from a page of the American Academy for Park & Recreation Administration, which, in turn, is quoting a StarTribune article from 1984, shortly before Mr. French's retirement:
"Largely because of his efforts, the Hennepin County Park Reserve District [now Three Rivers Parks] has been the leader and model for the development of a comprehensive regional open-space system. He prepares to retire this summer after earning the thanks of the thousands of Twin Citians whose lives have been made more enjoyable by the land he has set aside for their recreational use. Thousands more will be equally grateful in the decades to come." (AAPRA has removed the article from its website, so I can't provide a link anymore!)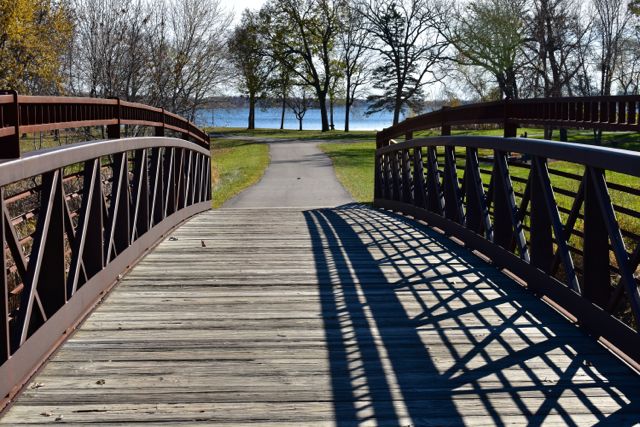 Hiking Highlights in French Park
You can meander for more than 10 miles through the woods, along Medicine Lake, over hills and alongside marshes.
Parking is best at the Visitor Center. From there you can get on any of the trails—both paved and natural-surface (dirt and grass). If you'd like a more secluded experience, definitely take the non-paved trails.
The trails at French Park are very popular with trail runners. There's a nice variety of terrain and plenty of distance for most people.
The only thing I found strange: The trail names on the map are different than the names posted at the trails! One or the other must be out-dated: For example, the map says "Shady Ridge" (which I assumed was the trail name) but the trail itself is posted as "Lagoon Trail."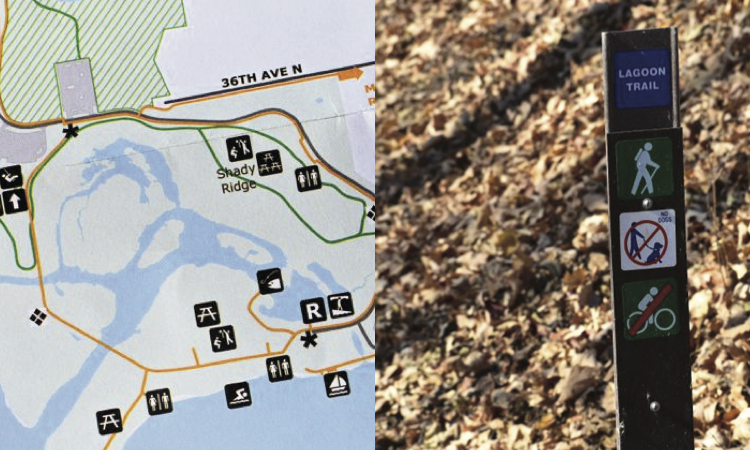 What Else is There to Do?
A lot! French Park is one of the most popular parks on this side of town, and for good reason:
It's on the north end of 925-acre Medicine Lake. There's a beautiful swimming beach in the park.
Paddling is popular here, although so is boating, so you may prefer to stick close to shore and even in the marsh areas off the main lake. You can bring your own canoe, kayak or paddleboard or rent one by the beach.
Great bike trails here connect with two major regional trails (see Biking in French Regional Park).
A huge and amazing playground is next to the Visitor Center.
Three Rivers Parks' Outdoor Recreation School headquarters are here at the Visitor Center. If you live on this side of town, look into their outdoor classes for all ages.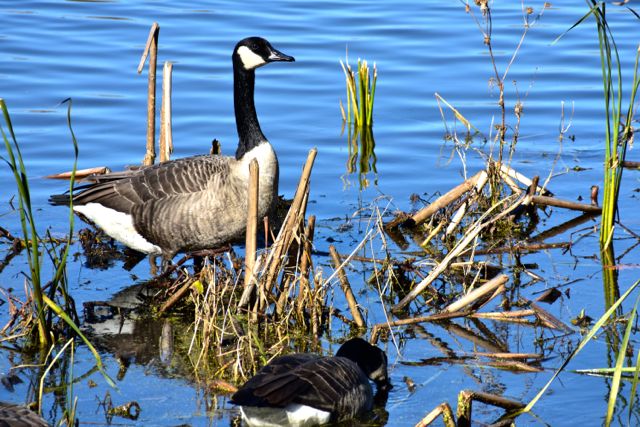 How to Get There
French Park is just east of Highway 494 on Rockford Road in Plymouth.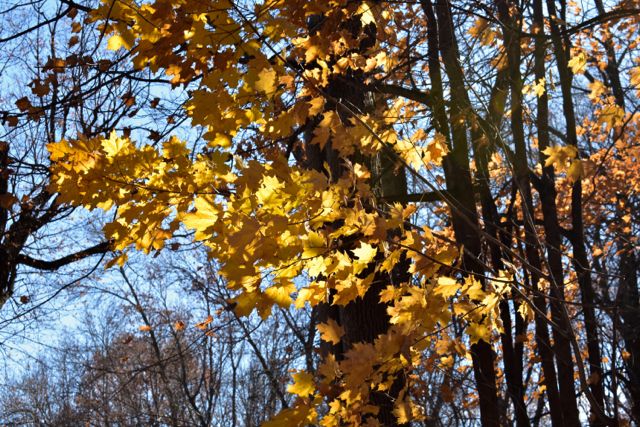 Here's more…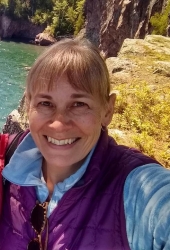 Latest posts by Sharon Brodin
(see all)