To be clear: Eagle Mountain is NOT in the Twin Cities! But being that it's Minnesota's highest point I think it's worthy of inclusion in the blog.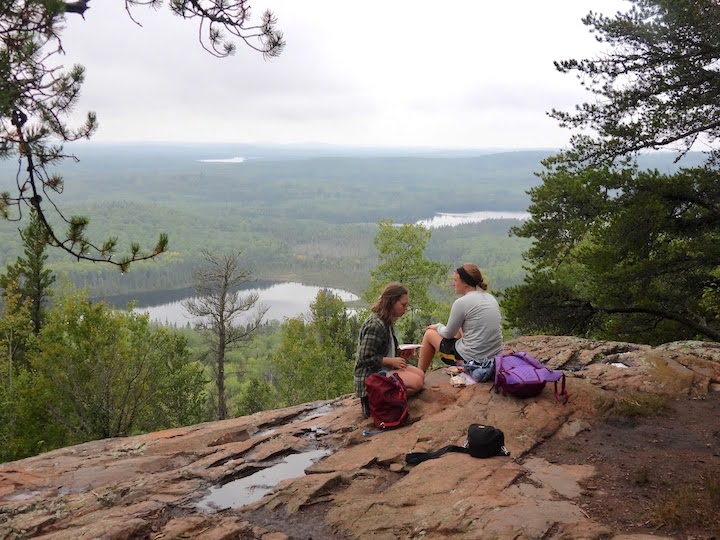 After years of hearing about it, I finally hiked this 7-mile trail in mid-September with a couple of friends. We were up north for a Boundary Waters canoe trip anyway, and several of us decided to stay a couple extra days.
My friend Emilie had been mentioning this hike for the past few years, so this seemed the right time: no bugs, some fall color starting, highs in the low 60s.
(Besides that I was pretty stiff from four days of paddling canoes and portaging, so I knew I needed to keep moving!)
I wasn't at all sure I could do the 7 miles without hurting. The last time I had done a long hike like this (9 miles in Glacier National Park) my feet had been SO tired and sore.
But I knew it wouldn't get any easier the older I got, so I agreed to go with Emilie and Renee.
I'm glad I did!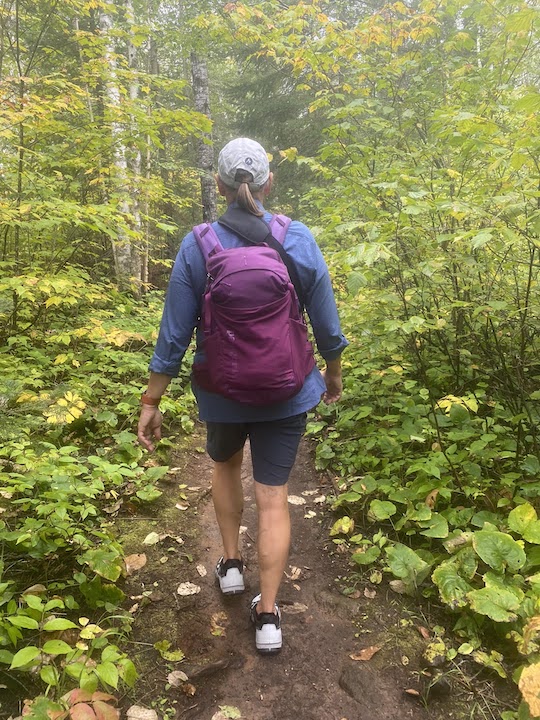 Where is Eagle Mountain?
Eagle Mountain is just within the border of the southeast side of the Boundary Waters (BWCAW). That makes it pretty cool because all the Boundary Waters guidelines are in place: limited group size, no glass/metal food containers, etc. It's a true wilderness hike.
Despite that, the trailhead is about a half hour from both Lutsen and Grand Marais, so it's very accessible.
Eagle Mountain's elevation is 2,301 feet. Ironically, Minnesota's lowest point—Lake Superior—is only a few miles away at an elevation of 600 feet.
About the Hike Itself
The National Forest Service states the trail length to be 3.5 miles from the trailhead to the summit, so 7 miles out-and-back.
There's a kiosk at the trailhead where you'll need to fill out a day-use BWCAW permit (it's free). These are inside a little covered wooden box, pencils included. You'll keep one copy with you and stick the other in the slotted portion of the box.
There's a large and very detailed topographical map on the kiosk if you'd like to take a picture of it before you head up the trail.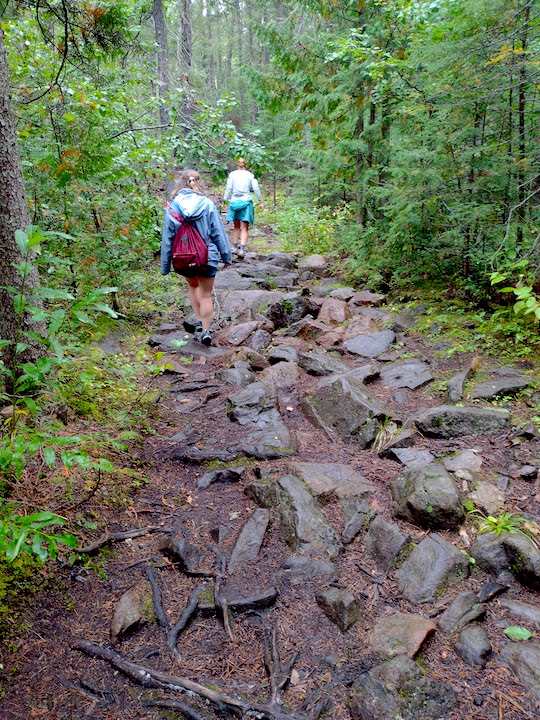 Like many wilderness trails, especially here in Minnesota, there are plenty of rocks and tree roots to navigate along the way. Fallen trees may be across the trail here or there, depending on how recently the Forest Service team has been out to clear them.
We had some recent rain so encountered a fair bit of mud, but nothing unmanageable. There are wooden platforms over the several swampy stretches.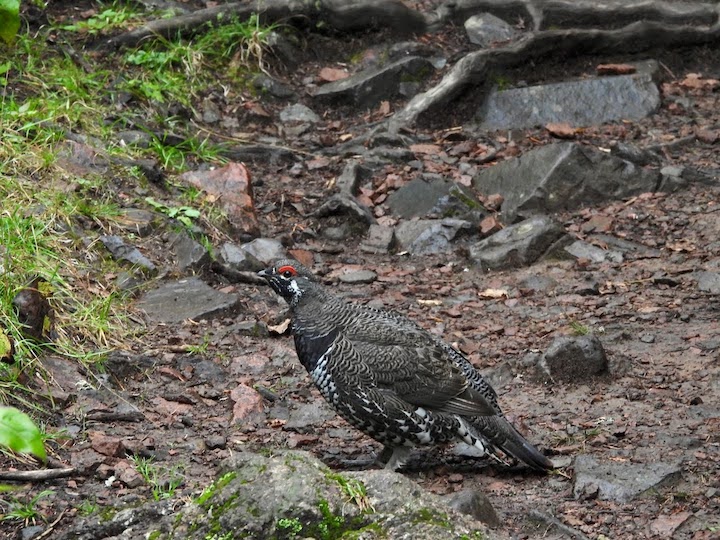 Part of my hesitation in doing the hike was the so-far unknown elevation gain. I had heard it was challenging. Turns out, that wasn't much of a problem. The first couple of hours were mostly level or just gradual rises.
Once you see the sign for Eagle Mountain Summit and the Brule Lake Trail, that's where the elevation gain comes in. There are steep sections for sure but they're not that long. And they're interspersed with long level stretches where I could catch my breath.
(My hiking mates for this trek were both 30 years younger than me and experienced hikers and backpackers. They didn't have the trepidation I had!)
That was a relief for me. In fact, I was a little surprised when we reached the summit—it came up more quickly than I was expecting.
The Best Views
There's no view from Eagle Mountain's actual summit. It's in the middle of the trees, although we could distinctly see the ground going downhill all around us.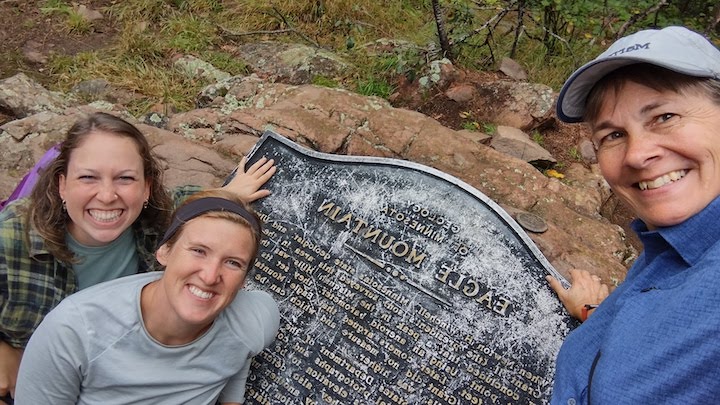 There are two very scenic vistas worthy of a stop. Both look to the west or northwest over the hills and a handful of lakes. They're fairly close to the summit, especially the second one you reach.
We had packed our lunch along, so we went to the summit first then backtracked and stopped to eat at the second overlook. It was overcast and quite foggy that morning. Thankfully, the fog had lifted by our lunch break so we could see the full view unobstructed.

While there's no cell service in the Boundary Waters, we were able to get service up at that overlook! (That sometimes happens on those high points.) It was fun for us because it was Renee's brother's birthday that day. She was able to wish him happy birthday from the top of Minnesota 🙂
Testing a Couple of New Gear Items
I used this long hike to test a couple of new gear items:
Naturalist Shirt (Storm Creek)
The first was the long-sleeve Naturalist Shirt from Storm Creek. I've been blogging for them since the spring of this year, so was excited to try it out. It's one of their best-sellers.
[I paid for the shirt, and am giving my honest review because they're a great company to work for!]
I found it to be VERY comfortable with its 4-way stretch—not always true for a button-up. The material is quick-dry and breathable, in fact the fabric has tiny little holes throughout.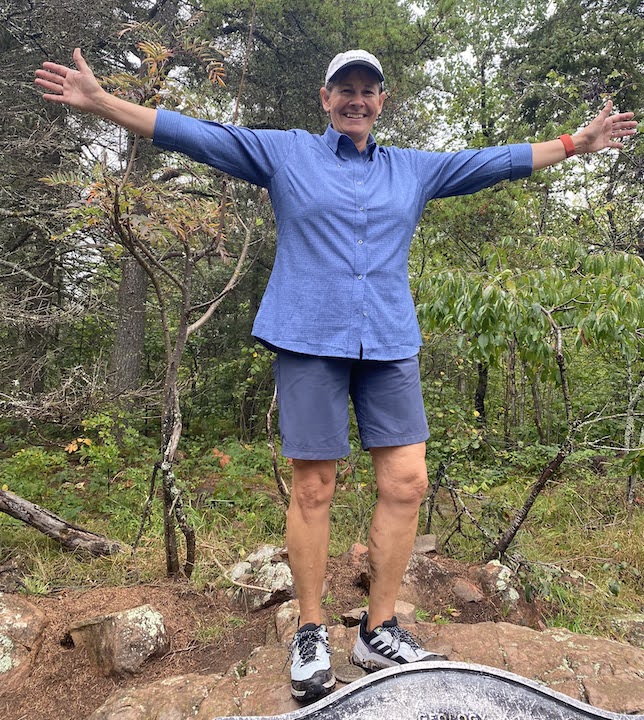 A few other things that make the Naturalist a winner:
The sleeves are long enough for me—NOT a given.
I rolled the sleeves up a few times when I got warm, and they stayed in place exactly how I rolled them the rest of the day. Wow, that was unexpected because I don't think I've worn another shirt I could say that about.
I had brought this shirt along with me on our canoe trip but never wore it because it was too cold. So it had been stuffed in the bottom of a dry bag for the previous 5 days. Within a few minutes of putting it on the wrinkles all fell out—so their description of it being wrinkle-free is for real.
It's very lightweight and packable for any kind of outdoor adventure or when traveling by car or plane with limited luggage space.
It looks nice enough to wear out and about—not just in the woods!
Anything I didn't like? Because of my body shape it's a bit snug around my waist and a bit big around my hips. And the buttons are pretty tiny, so if my fingers had been cold it would've been tough to work with them.
Storm Creek is committed to sustainability with all their products being eco-friendly. This particular shirt is made with 37% recycled polyester—8 plastic water bottles. They offer the Naturalist Shirt for both men and women in both long-sleeve and short-sleeve.
Terrex AX4 GoreTex Hiking Shoes (adidas)
The second new gear item was my new Terrex AX4 GoreTex hiking shoes from adidas. I was very hesitant to wear them for the first time on this long of a hike. What if they didn't fit right or pinched somewhere along the way? I packed my Chacos along just in case…but I didn't need to pull them out.
[I was given these shoes by adidas in exchange for reviewing their products. This review is my honest opinion.]
These hiking shoes have more solid support and are therefore a little heavier than the Terrex trail runners (I review those here). Because the Eagle Mountain trail is so rocky and rooty, it was great to have that extra firmness in the footbed. My feet felt very supported over this constantly uneven terrain.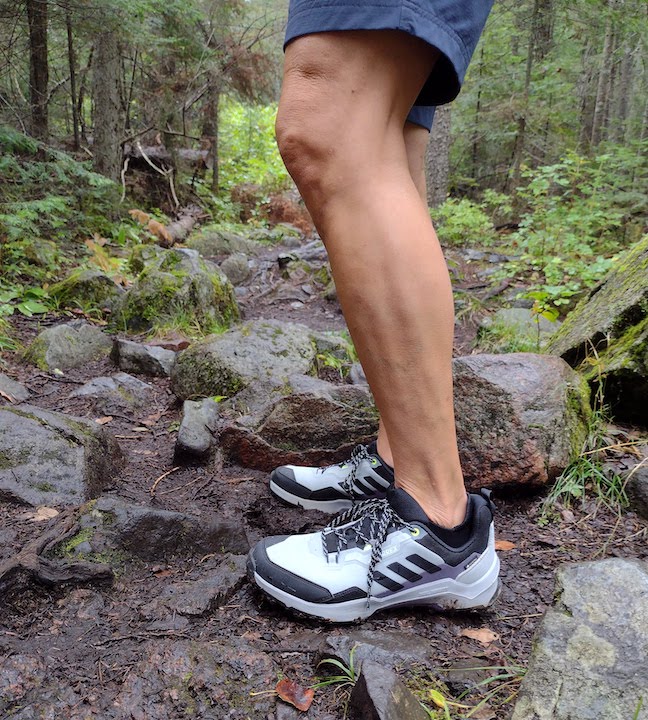 The aggressive tread is made of what adidas calls ContinentalTM rubber. It gives excellent traction. I still had to be careful because just about everything was wet, especially on our way up. I did slip slightly a couple of times, but overall was happy with their "stickiness."
The uppers being GoreTex means they're waterproof. Always a plus in mud and wet conditions. adidas says at least 50% of the upper is recycled materials, which is great to see, too. Despite having less give than a running shoe or trail running shoe, these hiking shoes stayed comfortable for the entire 7 miles.
I'll be glad to have these to wear around the Cities during our winter snow and slush season, too.
adidas offers hiking shoes for men, women and children in both low-top (like mine) and ankle-high.
Now, back to Eagle Mountain…
How to Get to the Eagle Mountain Trailhead
The Eagle Mountain trailhead (BWCAW Entry Point 79) is 20 miles from Grand Marais (31 minutes) or 22 miles from Lutsen (33 minutes). It came up right away on Google Maps on my phone when I searched for Eagle Mountain Trailhead.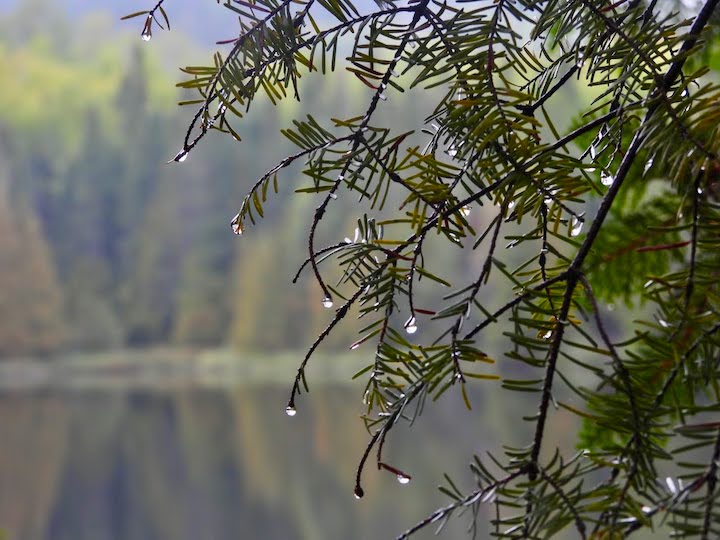 We were camping on the Gunflint Trail that week, so my GPS took us west on Devil Track Road before getting to Grand Marais. A fair bit of the drive is on gravel roads which is why it takes longer than you might think by the mileage.
If I remember right, our turn off of Devil Track Road was marked by a brown National Forest Service sign for Eagle Mountain and a few other destinations. We had no problem finding it.
FYI, there's a NFS latrine at the trailhead parking lot.
The hike took us about 4 hours altogether, including our lunch break. Then we had to add almost an hour each way to drive there from our campground.
(NOTE: I don't have an iPhone, but my Mac laptop Maps couldn't find the trailhead, just the summit. Not really helpful!)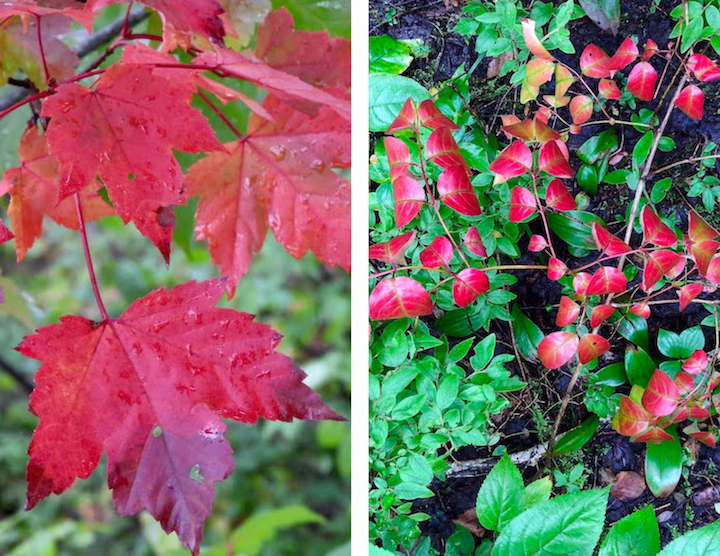 Final Words
If you love to hike, which I know many of you do, you should hike Eagle Mountain at least once in your life! Especially if you're Minnesotan.
It's not the most spectacular hike we have, although there's plenty of beauty along the way. But it's our highest point, after all, and worthy for your to-do list simply for that reason.
And it's in the Boundary Waters.
You wouldn't want to drive up from the Cities, hike it and drive back in the same day (at least I wouldn't!). But there are plenty of reasons to stay on the North Shore for a few days and include this in your agenda.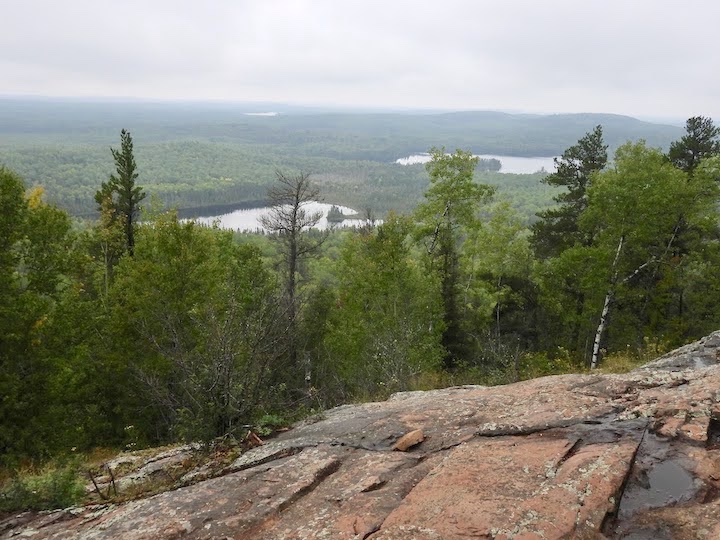 You'll like these, too…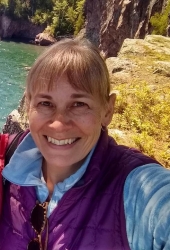 Latest posts by Sharon Brodin
(see all)