What's the best kind of shoe to wear hiking? It comes down to fit, performance, durability and preference.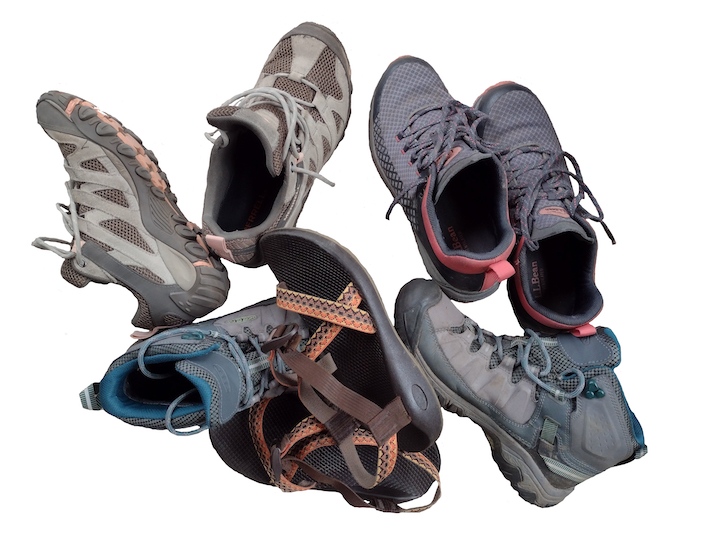 Our job here is to give some guidelines on footwear for hiking at our local parks and trails—not necessarily a multi-day or multi-week hiking excursion. (Just to be clear.)
Once you find hiking footwear that works great for you on local trails, though, chances are the same will work just fine for more ambitious environments, too.
It's More About Fit than Brand
There's a dizzying array of hiking shoes and boots on the market for us to choose from. Where to start?
Well, if you want hiking footwear that's comfortable right off the bat you need to try them on.
I learned long ago that good shoes shouldn't have to be "broken in." If shoes aren't comfortable when you walk around the store, they won't be comfortable two weeks later on the trail.
When I was young I wouldn't have hesitated to buy shoes or boots online, if there had been such a thing back then. But now I know better. Different brands (and even different models within the same brand) fit differently and are sized differently. And peoples' feet aren't the same.
It pays to go to a handful of different retailers and try on a handful of different brands to see which fit your feet the best. Once you've nailed down a brand or two you like, then it's probably safe to shop those brands online.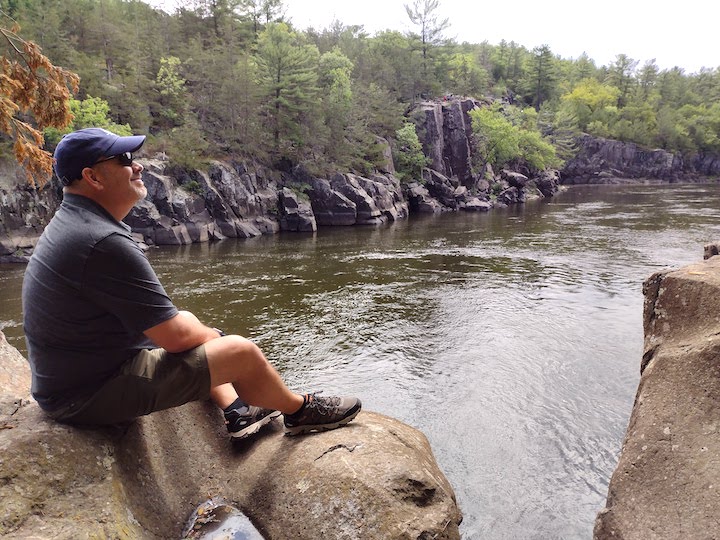 (NOTE: Because brands keep modifying their footwear in the never-ending attempt to improve, it could mean the model that fits you really well now won't fit you as well in two years.)
The last thing you want when you hike is uncomfortable shoes, though. So this process is worth the time and effort.
Examples of retailers in the Cities that sell quality hiking footwear are REI, Dick's Sporting Goods, Midwest Mountaineering, Schulers, Scheels and LL Bean.
What Performance Criteria Do You Need?
Once you've found one or more brands that fit your feet well, you'll want to think about what you want your shoes to do for you. Most of that is determined by where you'll do your hiking.
Will you stick to paved trails or will you hike rugged, rocky hills? Are you a fair-weather hiker or will you get out in all types of weather? Are you a two or three-season hiker, or will you hike year-round?
Do you need extra ankle support? Do your feet get hot or stay cold? Do you like a lot of support or more freedom?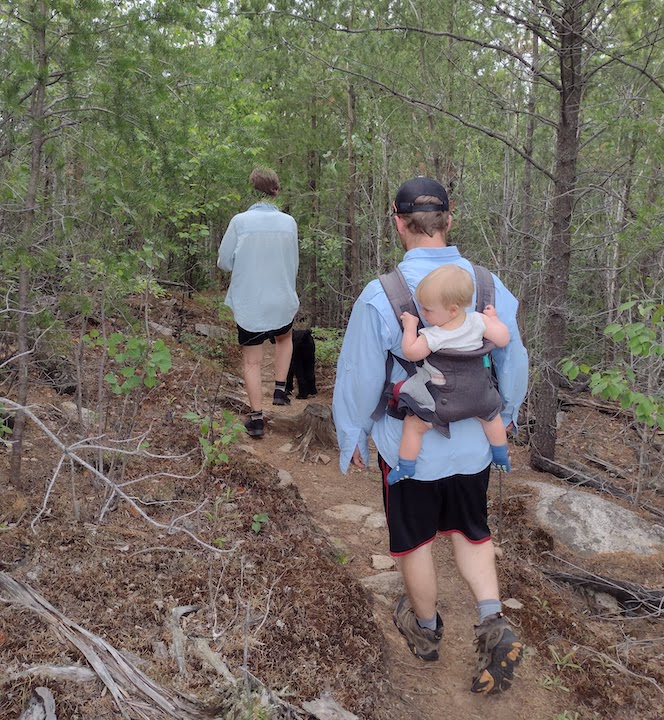 Here again, we have a wide range of choices:
Ankle-high hiking boots or low hiking shoes? I've found hiking shoes and boots are most comfortable on natural surfaces, not as much on paved. While I don't necessarily need the extra ankle support, sometimes the high boots are handy in wet conditions (I once had to trot through a shallow stream on a mountain hike—my ankle-high Keens kept my feet bone-dry.)
Trail running shoes, road running shoes or walking shoes? If you'll be mostly on paved surfaces, I find these styles most comfortable because they have more cushion. Trail running shoes have a more aggressive tread if you want some that can double for both paved and natural surfaces.
What about sports sandals? I hike in my Chacos spring through fall in all types of conditions. I just like my feet to be free and stay cool! Other folks want more protection.
Waterproof or not? If you plan to hike on rainy days, or through mud and snow, even morning dew, opt for waterproof shoes. (NOTE: I love waterproof trail shoes for winter hiking because they're also windproof/resistant.)
I remember reading an article once written by a through-hiker who had completed at least one multi-thousand-mile national trail system. He wore waterproof trail running shoes the entire way because they're much lighter than hiking boots. Something to think about.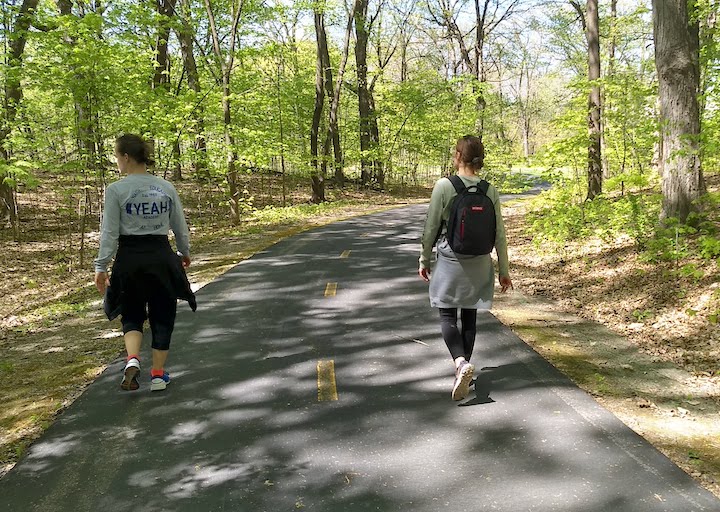 Durability is High-Value
No shoe lasts forever. And different types of shoes wear out differently.
A shoe designed for running or trail running (and even road walking) loses its arch support after about 600 miles, give or take. Depending on how many miles you hike, that could mean a new pair every year. But it offers more cushioning than a traditional hiking shoe or boot and so is easier on the hips and knees.
Natural surface trails are more forgiving (unless it's all rock, of course) so a hiking shoe or boot that has less-but-longer-lasting support and more aggressive tread works well.
Personally, I have both—lighter and more comfortable running shoes for pavement and hiking boots/shoes for dirt trails.
A good sports sandal should last several seasons, too. I've compressed the soles on all my Chacos long before the straps have worn out. In fact, after machine washing they look almost brand new—even ones I've had for years.
And Finally…Your Personal Preference
It really is up to you what footwear you want to wear hiking. There are so many brands and styles to choose from, there isn't a one-size-fits-all best answer for everyone.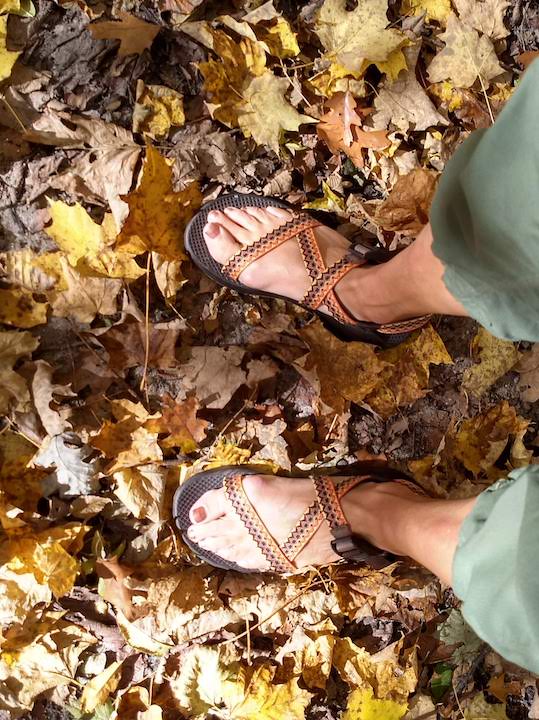 Some of it will come down to your budget. You can pay several hundred dollars for a hiking boot, or far less…especially if you can snag a great sale.
(Personally, I don't buy used footwear unless it's still "new in the box." If they're used and worn, you'll never know how much support is left.)
It's sure worth it to find a handful of quality, comfortable footwear options for your hiking excursions.
They're a great investment in your health and well-being, in your social and/or family life and in personal enjoyment.
Happy hiking!
You'll like these, too…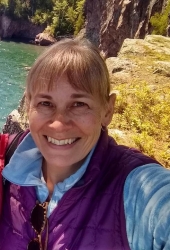 Latest posts by Sharon Brodin
(see all)