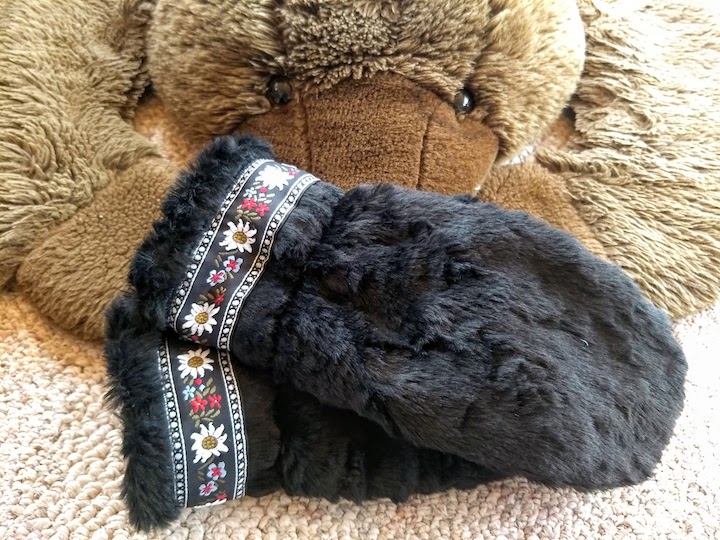 We just came through a major cold snap here in Minnesota (actually, in most of the country). It's finally back above zero, but I think we had 10 days straight that stayed in the negative digits.
What do we do here when it gets that cold? Hibernate indoors? No way! I bundled up a little more and walked my three miles almost every day. I could finally wear my new Polar Mitts because it was actually cold enough.
It was a great time to really test them out. Here's what I found…
What I Love about My Polar Mitts
They're So Darn Cute
These first caught my eye when I saw a basket of them for sale up at a store in Grand Marais a few years ago. And they are eye-catching! It's so hard to decide which pair to get because they're all so cute.
I bought mine at a shop that only had a small selection of them. The faux fur wouldn't have been my first choice, but I LOVE the alpine-ish trim, so that's what I went for. There's also a berber fleece option with that trim, both in different color options.
Then there's many colors and patterns with a berber fleece outer and the same Polartek 300 lining. Lots to choose from.
And for those into non-cute, there are plenty to choose from that are solid colors, buffalo plaid and other more robust patterns.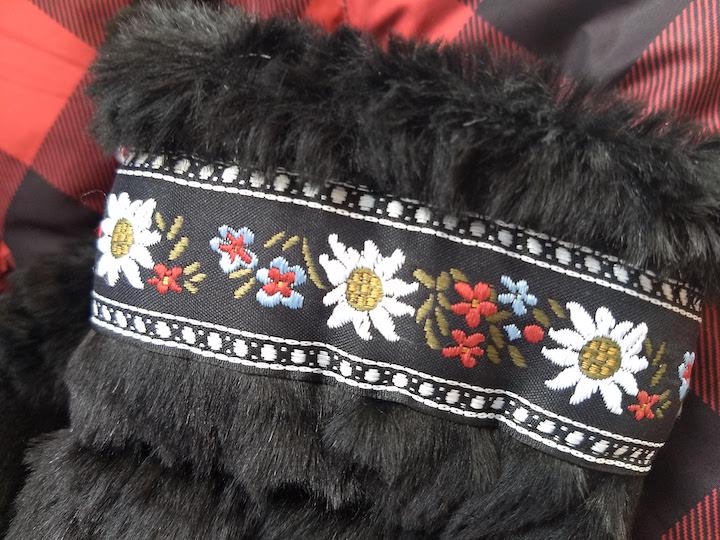 They're Really That Warm
Polar Mitts' tagline is: The warmest mittens you will ever wear. And THEY ARE WARM. My hands didn't get cold on my walks during our frigid weather. In fact, most days I had to take them off now and then because my hands were too hot! That's not normal for me.
The model I have are the faux fur outer with the Polartek 300 lining. There's nothing in the materials themselves that are windproof. But with the combination—even in -8º air temps with wind chills nearing -30º—while I could feel the wind a little, my hands stayed warm.
We're Supporting a Local Family Business
Polar Mitts are made right here in the Twin Cities. We featured this family business on Twin Cities Outdoors in early 2020 (you can read all about the company here). I love that I can support a local business through my purchase.
A Great Value for the Price
Most of the Polar Mitts mittens are $28 or $32. Mine were $36 with the faux fur and cute trim. They're worth every penny:
They're incredibly warm
They're handmade and made very well
A couple Christmases ago I bought my husband a $50 pair of gloves from a well-known large outdoor store. I don't remember the brand—but I remember they started to fall apart the FIRST time he wore them! That was a bad value…Polar Mitts are a good value.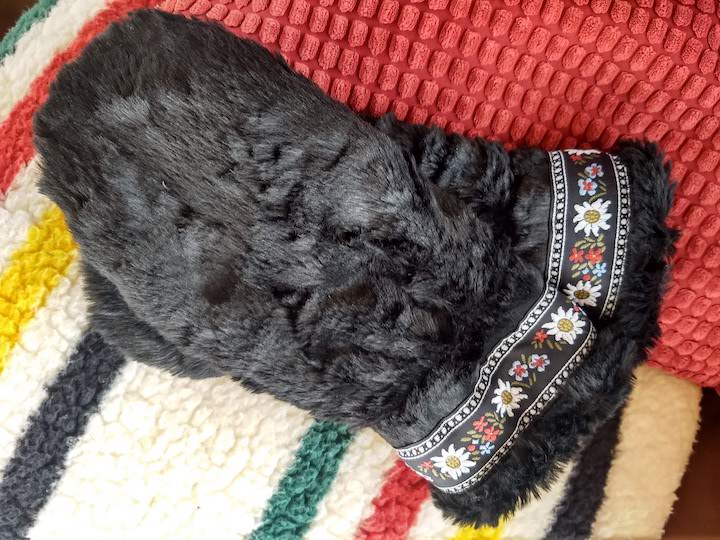 Anything I Don't Like?
They're Bulky
I have to take them off to get my keys out of my pocket without dropping them, and other tasks that require fine motor skills. But that's expected with mittens this warm. They're going to be bulky, it's just part of the deal.
That's it. That's the only thing I could call a disadvantage.
Other Polar Mitts Products & Where to Buy
Polar Mitts also makes an assortment of hats, headbands and scarves. You'll be totally set for warm head, hands and neck the next time we enter a deep freeze (hopefully not until next winter!).
To see all their products and buy direct, go to their website. If you're like me and like to look and feel them first, there are tons of retail stores that carry them. Click here, find Minnesota and look through the list to find one near you.
[Disclaimer: This review wasn't solicited by Polar Mitts and I wasn't given free or reduced-price product. My husband bought these for me for Christmas!]
You'll like these, too…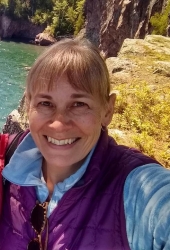 Latest posts by Sharon Brodin
(see all)