Lino Lakes, Anoka County • Daily or annual park pass required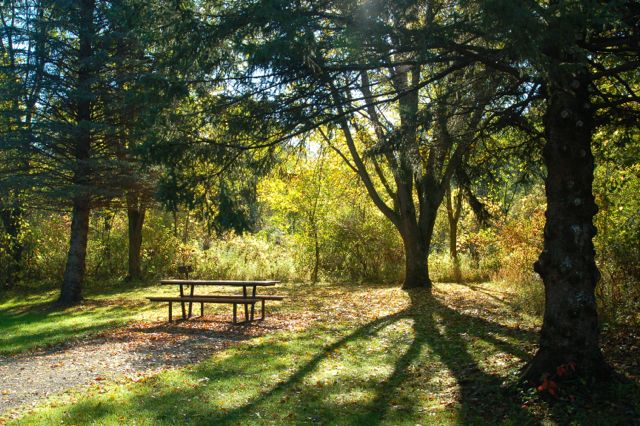 Rice Creek Campground is one of two public campgrounds in Anoka County. A large campground with spacious sites, Rice Creek Campground is an ideal spot to spend a few days away from urban life.
Located very near the center of Rice Creek Park Reserve, it's surrounded by over 5,000 acres of water, wetlands and forests. Although you'll have lots of neighbors in the campground—especially during the summer months and weekends—you'll be able to relax away from the noises of the city.
Spacious Campsites
Rice Creek Campground is well-situated with lots of trees, adjacent to both wetlands and open prairie. There are campsites and loops for tents only, for tents and small RVs, and loops for larger RVs only.
As with most public campgrounds, the campsite fees are very reasonable. 2022 prices show $20 for rustic sites (no electricity or water) to $32 for water and electric hookups. To make reservations online, add another $8.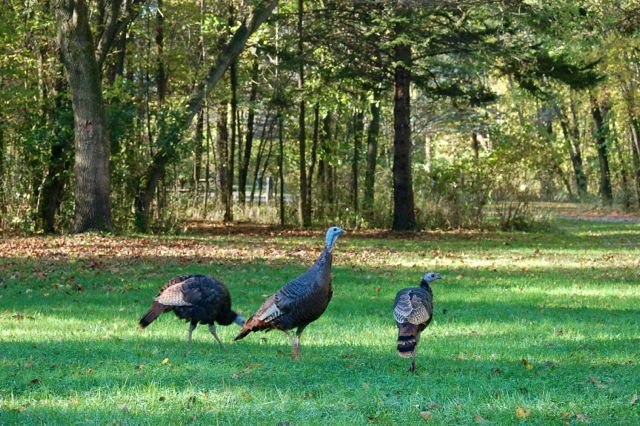 The campground also features laundry facilities, showers (by no means a given at a public campground!) and a playground.
There's also a group campsite here that can accommodate up to 60 people. If you have a family reunion, church group, youth group, scout group or other group that likes camping, consider spending a few days together here. $75 fee per night, with water and electric.
You'll find all the details and guidelines you'll need, including the campsite map, in this downloadable PDF.
Camper Cabins
There are also two Camper Cabins here at Rice Creek. For $55 a night, also a good deal. They have bunks, and you bring your own bedding.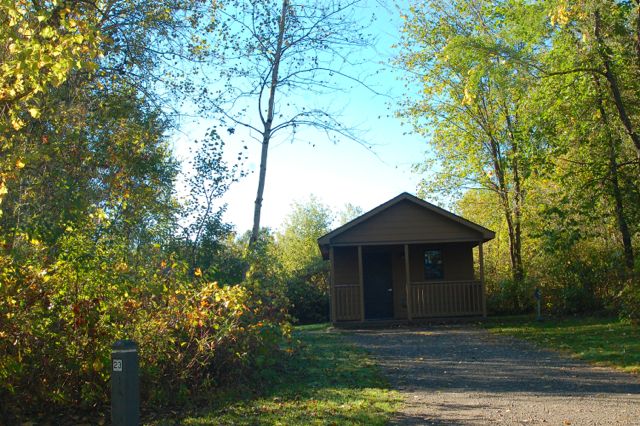 While up to 2 pets per campsite are welcome (leashed and picked-up-after), pets aren't allowed at the camper cabin sites.
Reservations are Recommended
Reservations for sites are recommended, especially for weekend camping, but even during the week once school is out for the year and through Labor Day.
To make reservations call 763-324-3300.
Other Activities at Rice Creek Park Reserve
Rice Creek is known for its great paddling opportunities. Bring your own canoe, kayak or stand-up paddleboard, or rent a canoe or kayak from Wargo Nature Center, also part of the Park Reserve (a short drive from the campground). There are several lakes here, so fishing is also an option, of course.
There's a swimming beach on Centennial Lake is within walking or biking distance from the campground. There are also some multi-use paved trails for hiking and biking. Wargo Nature Center is a super spot for families with younger children with a short network of trails and some natural play structures.
Chomomix Golf Course is just on the other side of the Reserve (you have to drive around by car to get to it).
There are about 10 kilometers of groomed cross country ski trails on the golf course during the winter months, very conducive for beginners.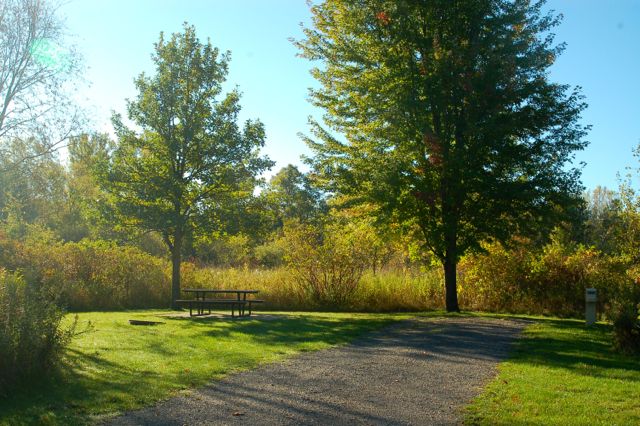 How to Get There
Rice Creek Campground is accessed off Highway 14 between 35W and 35E in Lino Lakes. Take the entrance that leads to the Visitor Center. Here's the map.
Besides the campsite fee, you'll need either a daily or annual vehicle pass. This pass covers all the regional parks in Anoka and Washington Counties. Pretty good deal for $30!
Here's more…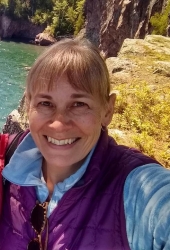 Latest posts by Sharon Brodin
(see all)