Lino Lakes/Circle Pines, Ramsey County • No fee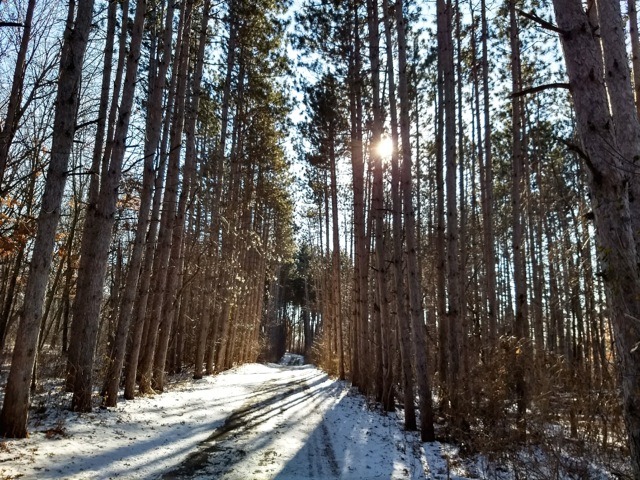 Rice Creek North Regional Trail in northwestern Ramsey County is popular for biking, running and hiking. It also has a large and well-used dog park, and access to Rice Creek for paddlers when it's not frozen!
This cold day in January was my first time on this trail. Despite temps in the low single digits, there were several at the dog park and recent footprints in the snow on the trail itself.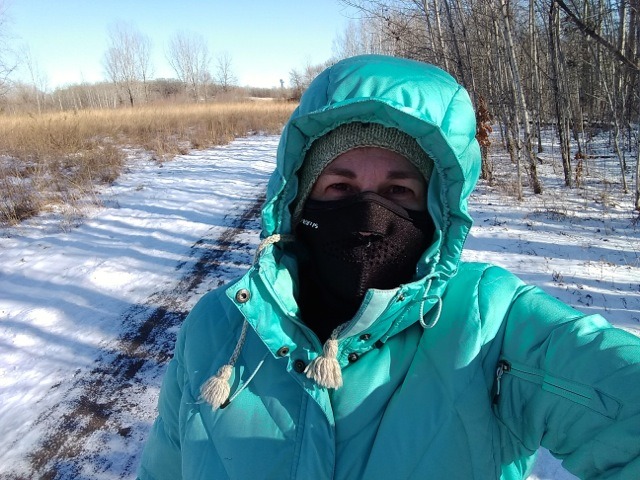 Tucked in-between several neighborhoods with easy access, this trail gets plenty of traffic throughout the year.
Highlights of Rice Creek North Regional Trail
My favorite section of Rice Creek North is nearest County Road I. There's a large stand of very tall red pine that tower over the trail. The low winter sun was casting its long shadows through the trees—so beautiful!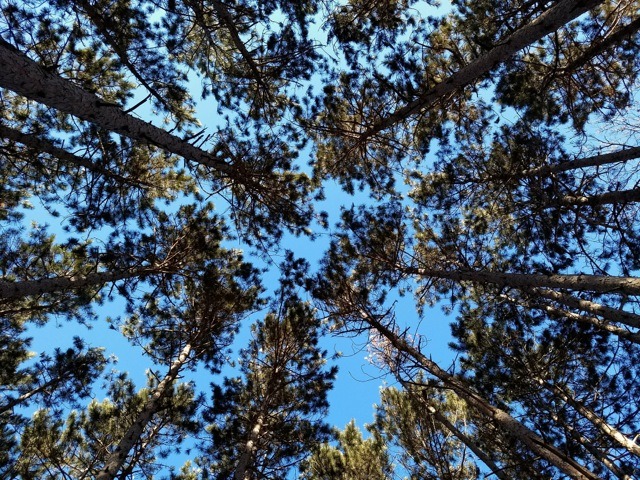 Another highlight is the spur trail over Rice Creek. Of course this time of year the creek is frozen, so quite a lot of hiking distance could be added by using the creek! I stuck to the trail, though.
A footbridge over the creek and these spur trails continue both north and west/south. You can see what I mean by looking at this map. (It's several years old now, but still the one Ramsey County links to. Some of the proposed trail on the map is now actual trail, and there's more proposed trail.)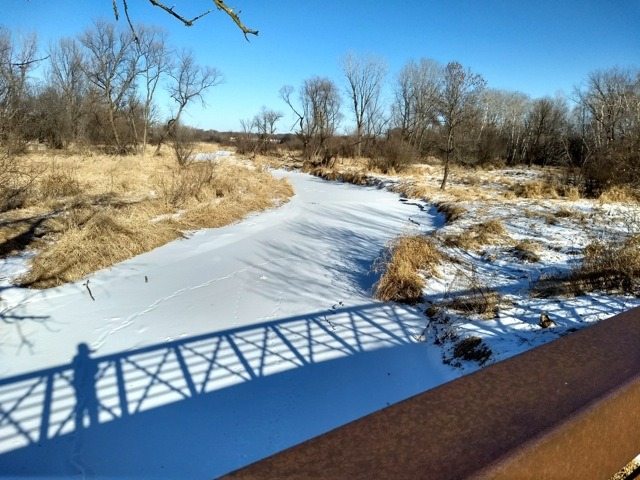 What to Know about Rice Creek North
Much of this trail is out in the open. So you're exposed to wind, and during the summer, there's not much shade. There are low-to-moderate rolling hills.
There are no distances marked either on the PDF map or on the trail map signs there. It took me about 50 minutes to make my way from the parking lot on Lexington Avenue to County Road I and back, with a detour to the foot bridge over Rice Creek.
I walked at a good clip, but stopped for photos several times and to enjoy the scenery.
Would I hike it again? If I lived in the area, yes. Would I drive there as a destination hike? Probably not. There are better trails for hiking.
Probably best for the bike trial connections to the other regional trails, for the dog park and as a launch site for the creek.
Am I glad I tried it? Of course! I always like exploring new trails. It's always worth it.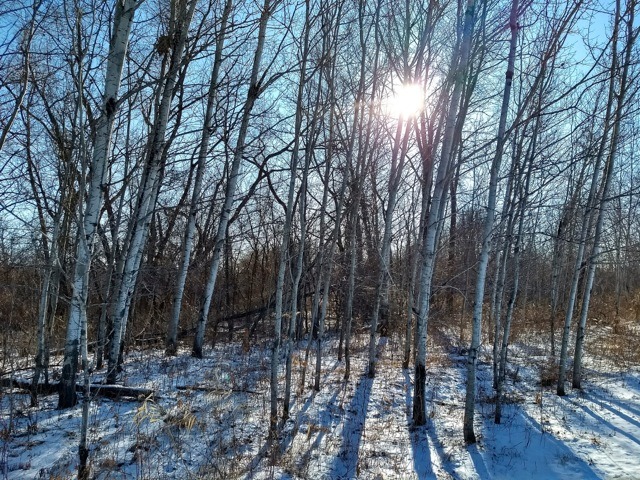 How to Get There
There's a large parking lot on the west side of Lexington Avenue just south of County Road J. The same lot gives access to the trail, the dog park and a canoe/kayak launch.
You'll also like…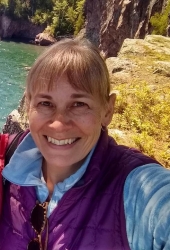 Latest posts by Sharon Brodin
(see all)