Maple Grove/Hennepin County • No fee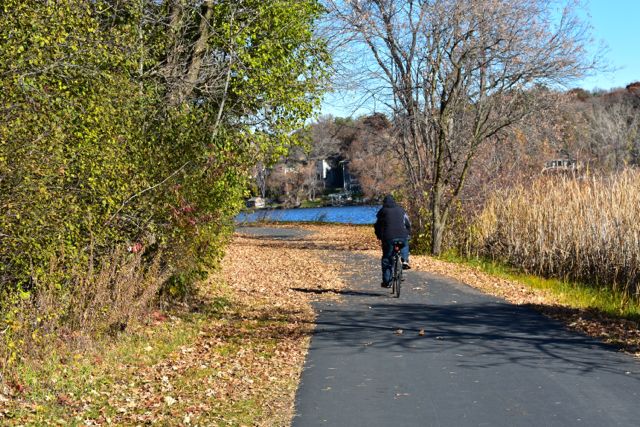 Fish Lake Regional Park is part of the Three Rivers Park District. There are 3 miles of very scenic paved bike trails here through the woods and next to Fish Lake.
Whether a destination by itself or a stop-over when you bike on the Medicine Lake Regional Trail, this little park is worth your time.
The Lay of the Land
Fish Lake Regional Park provides a beautiful, if short, bike ride through the woods and along water. Even though there are some nice hills in the Park, the trails go around them, not over.
So the length and difficulty is really nice for families with younger children, or for people looking for a leisurely ride with nice scenery.
Connect to Medicine Lake Regional Trail
For those looking for a longer ride, you've got it made. The trails in Fish Lake Park connect to the Medicine Lake Regional Trail. Starting at Fish Lake you can bike north to Elm Creek Park Reserve, or south to French Regional Park. (See an interactive map here)
From those two parks, there are other connecting Regional Trails, too. So don't worry, you won't run out of trails to bike!
What Else is There to do at Fish Lake Park?
A great summertime activity with your kids would be to bike the 3-miles in the park, then head over to the swimming beach to cool off in the lake. There's a beautiful sand beach here.
There's plenty of paddling opportunities here, too. Rentals are available for canoes, kayaks, stand-up paddleboards and paddleboats. You can even rent a 6-10 person SUP Squatch, which could be interesting! (I haven't personally seen one of these in action—guess I'll need to head over to Fish Lake next summer!)
Walking and trail running are also popular here. Besides the 3 miles of paved trails there are some natural-surface trails.
There's also a nice dog park here, which was getting plenty of use the day I was there.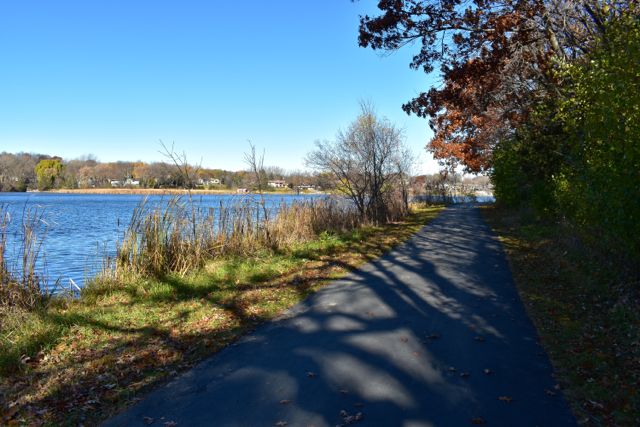 How to Get There
Fish Lake Regional Park is on the north side of Bass Lake Road in Maple Grove, just a couple miles west of Highway 494.
You'll like these, too…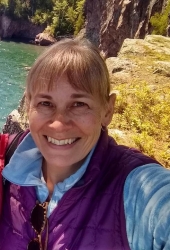 Latest posts by Sharon Brodin
(see all)