Fridley/Anoka County • No fee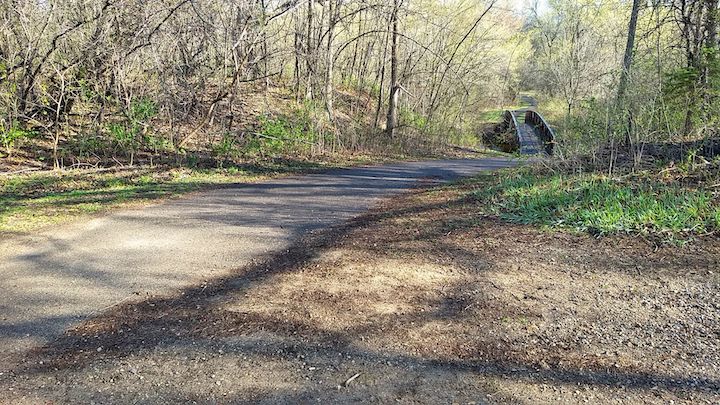 Locke County Park is a small but lovely wooded park in urban Fridley. Rice Creek West Regional Trail goes through the park, and older children will love a little "mountain biking" here.
I visited this lovely oasis in the middle of the city in early May, when the leaves were just budding. While not lush and green, this meant great views of Rice Creek, which meanders through the length of the park.
Who'll Love Biking Here
An avid cyclist won't see this as a destination park. But if you're on Rice Creek West Regional Trail, it's a beautiful break from the neighborhoods and busy streets. This is especially true if you choose to get off the paved trail and head down along the dirt section. It's well worth the detour.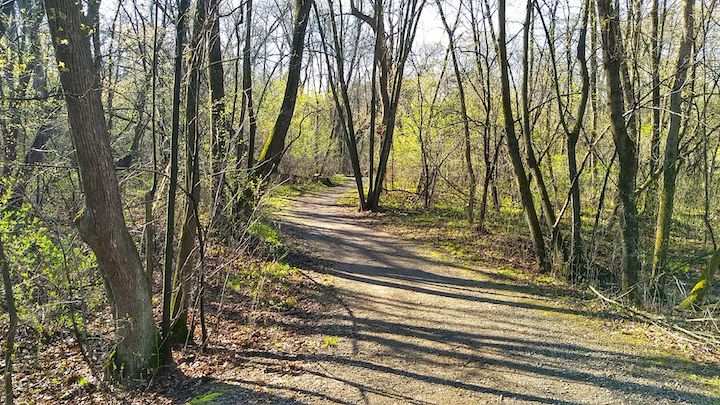 Older children who are confident bikers will love this park! There's some challenging but not overly-difficult hills on both the paved and dirt trails. And it's very scenic—not that they'll notice—but if you're with them, you will!
Rice Creek and the foot bridges add fun elements you don't see at every bike trail.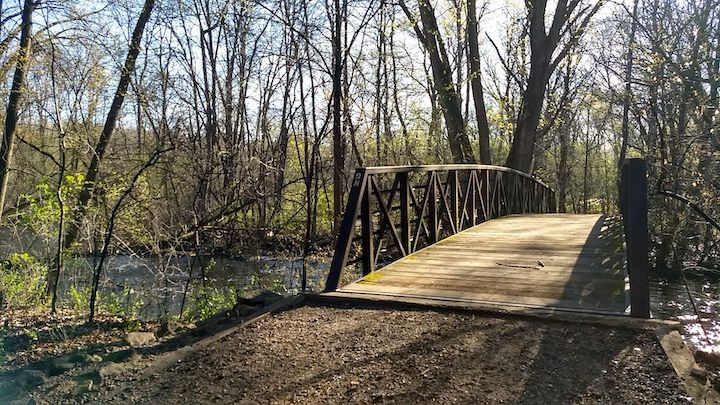 What Else is at Locke?
There's a gorgeous picnic area with mature shade trees and a playground, as well as a dog park. Come for a picnic, bring the bikes, wear the dog out, and spend a couple hours relaxing in the shade!
This short trail system is also wonderful for a little hiking. It's not too long, so it's very good for all ages.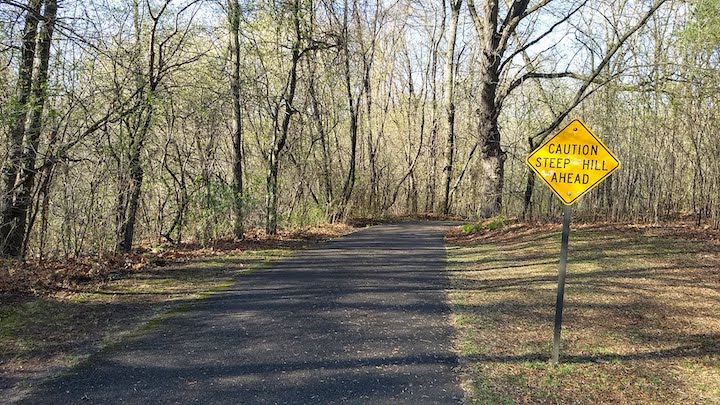 How to Get There
Locke County Park is just east of University Avenue in Fridley, between Mississippi Street and 73rd Avenue. You'll need to get on University East Service Road, and then take 71st Avenue east to the parking lot. Plug 840 71st Avenue NE into your GPS.
Here's more…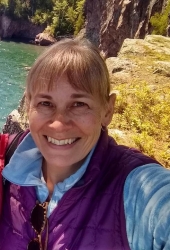 Latest posts by Sharon Brodin
(see all)