Bloomington/Hennepin County • No fees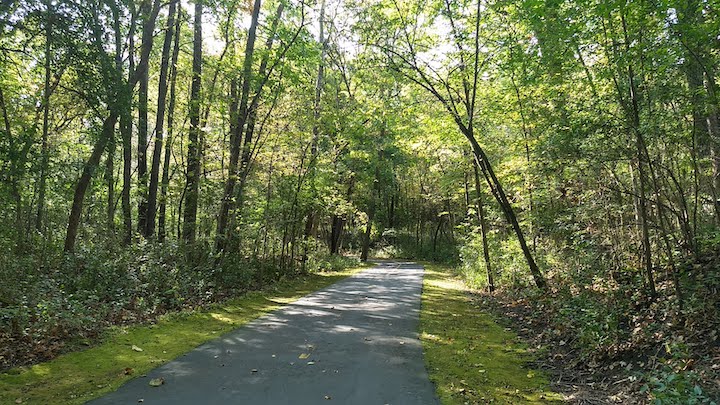 Hyland Lake Park Reserve, part of the Three Rivers Parks system, offers 8.7 miles of paved bike trails over hills and restored prairie and through large patches of woods.
The Park's trails connect with other city trails, too, adding even more options for either training or recreational biking.
Biking in Hyland
Considering there's a downhill ski hill at Hyland, it's no surprise this park is hilly. That's either good news or bad, depending on how much of a workout you want!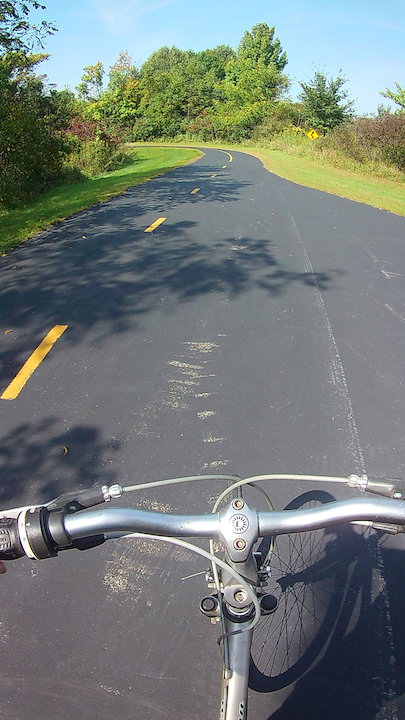 This paved trail system is very scenic. Just under 9 miles isn't much of a distance for serious bikers, but perfect for families and recreational bikers.
Bikers heading north can access Nine Mile Creek Regional Trail, as well as city trails to the east and south. Take a look at the summer map and you'll see what I mean.
Unfortunately, the day I was there last fall, the area around Richardson Nature Center was temporarily closed, which cut off some of my trail options. But I still experienced an enjoyable hour or so of biking.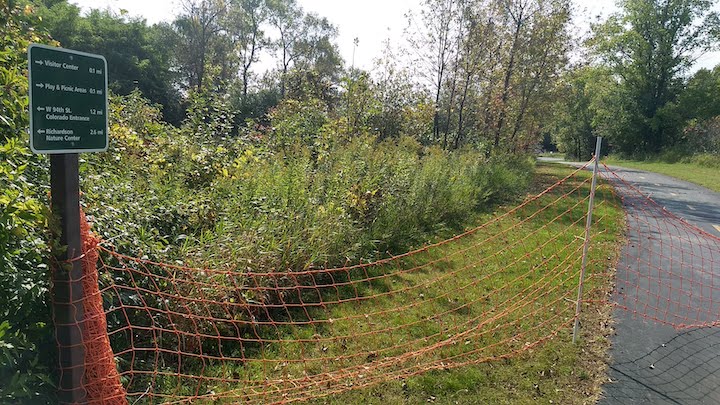 During the winter, some of the trails are groomed for skiers. The Three Rivers site doesn't specify whether the paved trails marked for hikers are plowed or if bikers are welcome on them, too.
(If you're a biker who frequents this park and have input on that, please let us know via email!)
What Else is at Hyland Park Reserve?
Besides biking, these paved trails are open to hikers and on-leash dogs. There's a group camping spot in the park, disc golf, a play area and volleyball.
Hyland Lake is a non-motorized lake, which makes it perfect for kayaking and canoeing. Rentals are available near the boat launch during the summer season.
Richardson Nature Center is located near the lake, and has live raptors, reptiles and amphibians, as well as local sculptures and mosaics. A great place for families!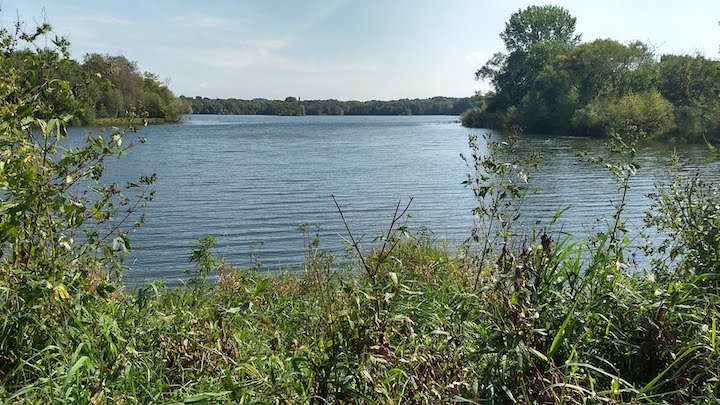 How to Get There
Hyland Lake Park Reserve is at 10145 Bush Lake Road in Bloomington, just east of Highway 169. There's parking on the north side of the Park, as well as down by Hyland Lake and Richardson Nature Center.
Here's more…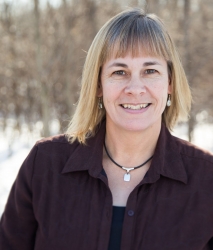 Latest posts by Sharon Brodin
(see all)