The NeoFleece® Combo Scarf by Seirus is probably my most-recommended winter gear item for our Minnesota climate. If you love the outdoors and want to keep getting outside year-round, you need one of these!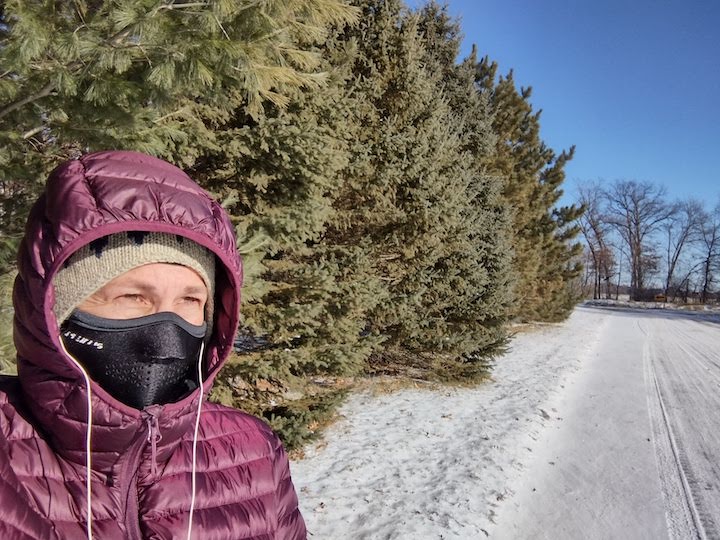 No more scary wind chills. No more frozen nose and cheeks. Just a $25 investment into one of these and you'll be good to go for many winters to come.
Test #1—Windproof
Once our temps get into the teens and single digits—never mind below zero—the wind chills here mean business. It doesn't take much of a breeze for us to really feel it on our face.
The Neofleece® material Seirus uses for this combo scarf is windproof. It's amazing, really, just how well it blocks the wind. It seems to be a kind of neoprene/fleece combination.
Test #2—No More Cold Face
When I was running, I would wear this mask for the first mile or so when the temps got into the single digits and below. For me, after that first mile my face was usually fine for the rest of the run.
Nowadays when I hike or walk in my neighborhood I often will wear it for the whole distance on these extra cold days.
Test #3—Warm Neck, Too, Without the Bulk
I love the attached Polatec neck gator that's so much less bulky than a scarf. It easily attaches with velcro tabs in the back for a custom fit.
Mine is basic black, as I bought it back in 2008 before Seirus came out with the fun neck patterns they have now.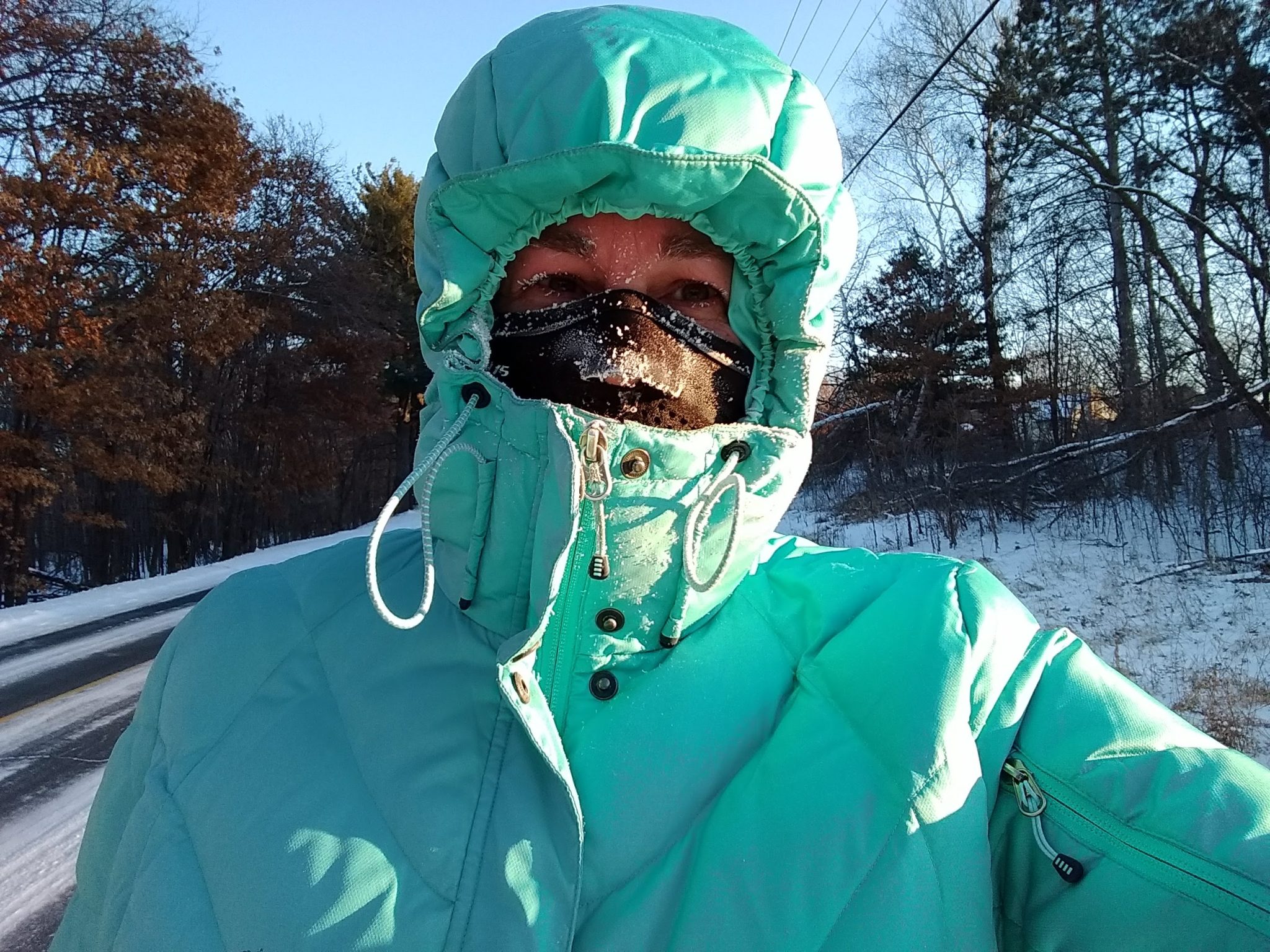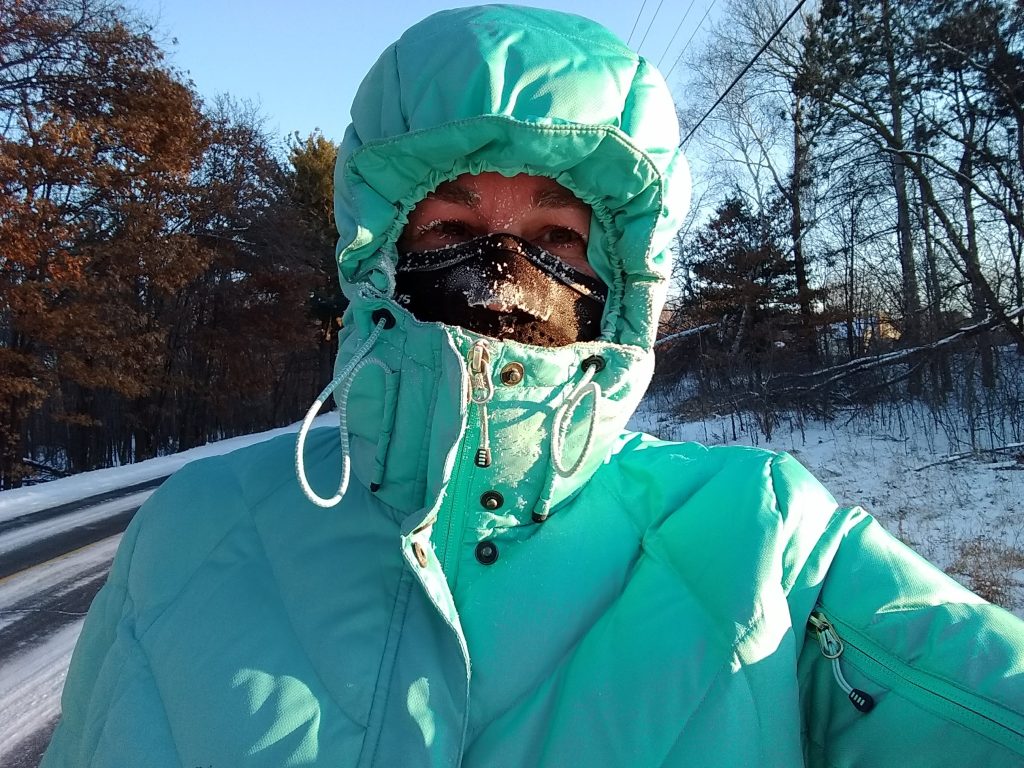 Test #4—Machine Washable
This is one item you won't want to share with family members unless you enjoy sharing snot! Thankfully, though, it's completely machine washable without losing it's weatherproof capabilities.
I've put mine in the wash and dryer many times over the years without any loss of warmth.
Any Downside?
Yes, if you wait until the sun is bright you'll need sunglasses that are anti-fog…or they'll be perpetually foggy wearing this face mask. For that reason I often try to get out right away in the morning on these extra cold days, since going without sunglasses with snow cover is downright painful on the eyes.
If you're running, the early mornings are when the snow is coldest anyway, and easiest to run on, so you get double benefits.
One of these days I'll try some spray de-fogger on my sunglasses to see if that helps. Otherwise I hike earlier or later when the sun is headed down again.
Where to Buy the Seirus NeoFleece® Combo Scarf
The NeoFleece Combo Scarf is available at several local sporting goods stores. I bought mine at REI back in the day. Since they come in XS, S, M and L it would be a good idea to find one of these local places so you can try it on before you buy.
It's also available from the Seirus website, which is where you'll have the largest color selection if you want something more exciting than all-black!
It's well worth its $24.99 retail price. (I don't think the price has gone up since I bought mine more than 10 years ago!)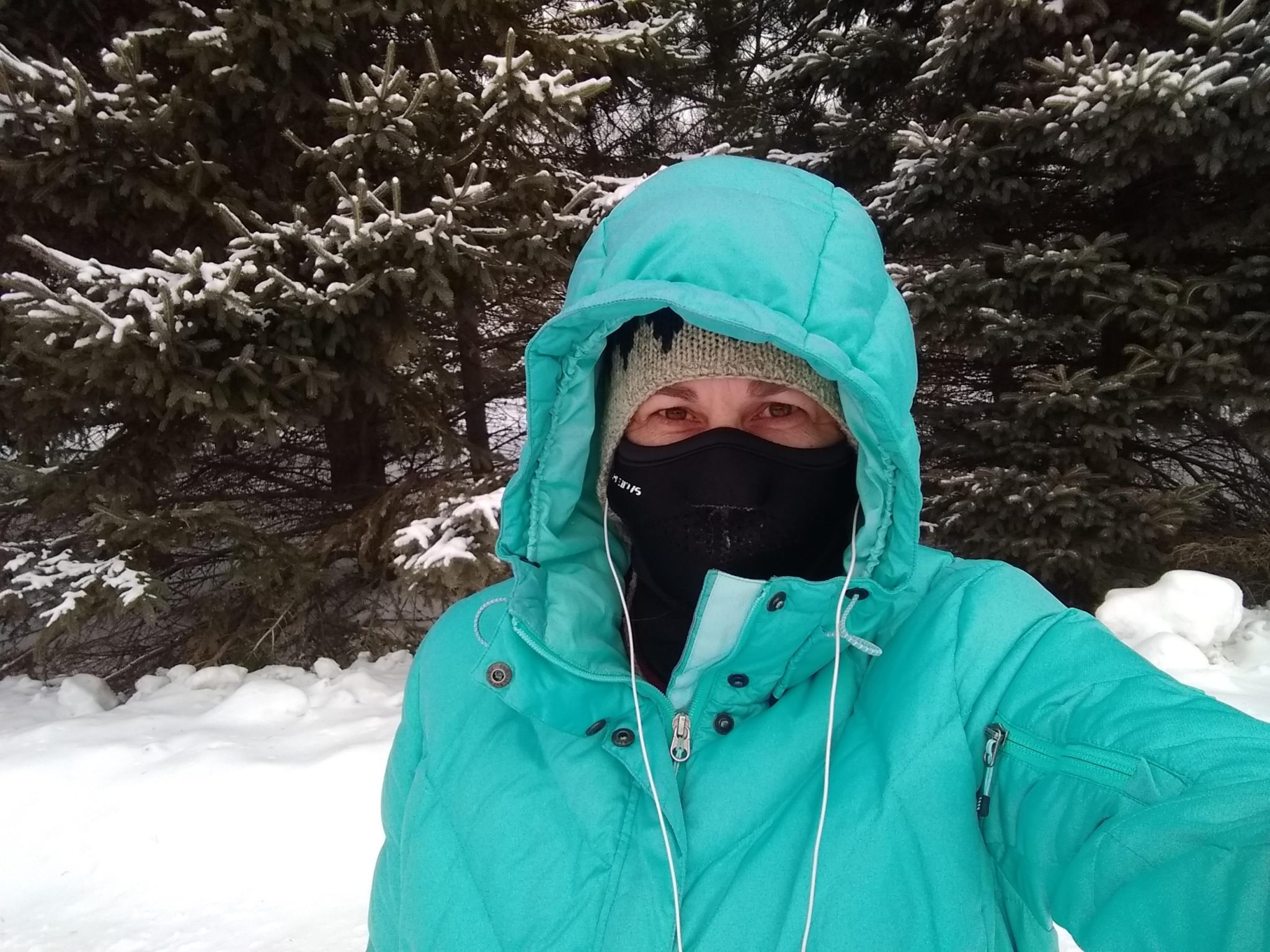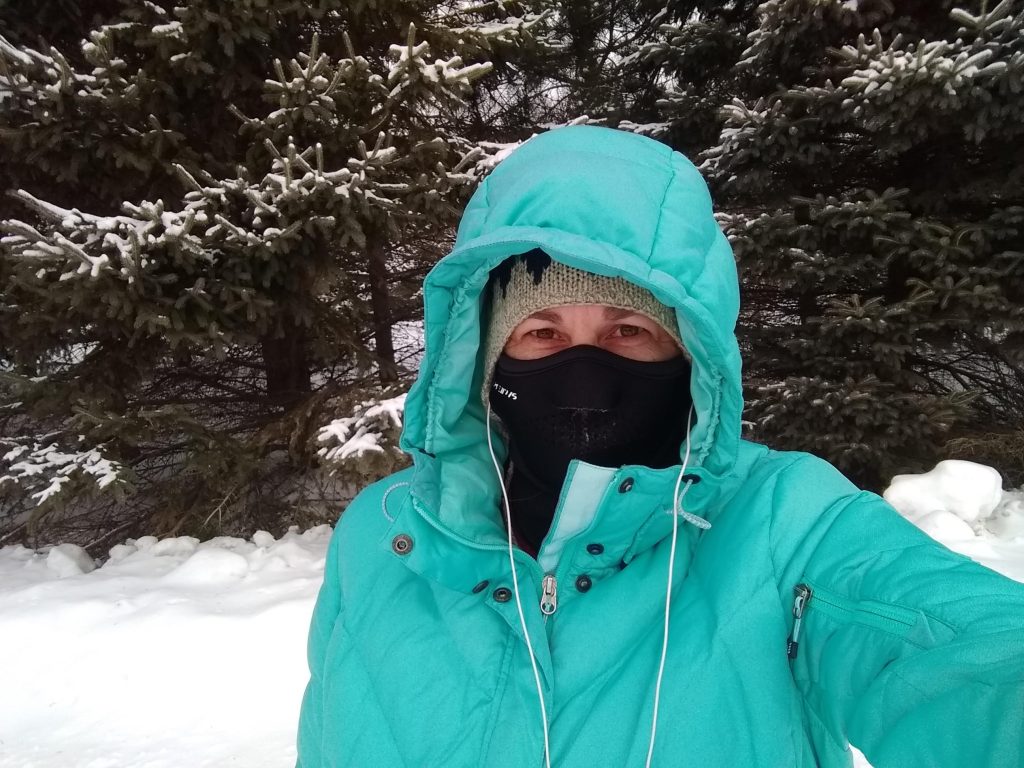 You'll like these, too…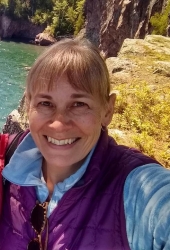 Latest posts by Sharon Brodin
(see all)