(Andover/Coon Rapids, Anoka County • Park pass needed)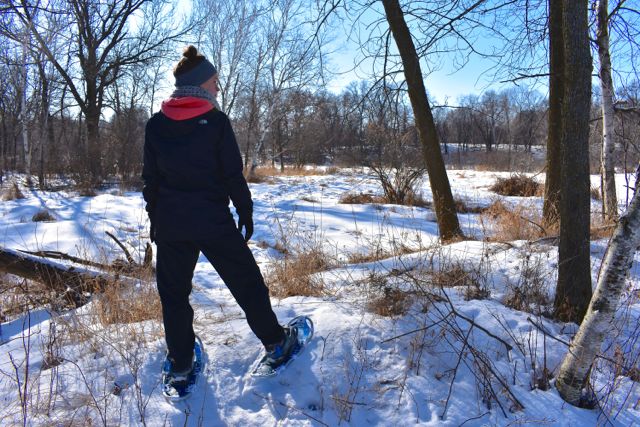 We don't always get enough snow to make snowshoeing worthwhile here near the Cities, which is a major bummer. This winter, though, we do! And we have a couple months yet where we could get more, so yay!
Snowshoe off the beaten (or groomed) path
The great thing about snowshoeing at Bunker is you have the entire park to roam. Yes, you need to stay off the ski trails, and of course you'll want to stay off the plowed trails and roads.
But otherwise we have almost 1,600 acres to traipse around in. Some of it is terrain we can't cover any other time of year—the marshes and ponds. Since they're frozen over during the winter they're fair game.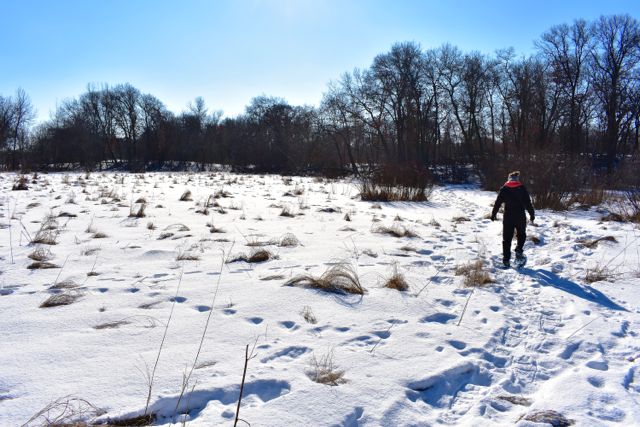 There's lots of room for exploring here. Park at different places each time and you won't snowshoe the same area if you don't want to.
Woods and wildlife
Since most of the leaves were off the trees (there's a lot of oak, which keep a third of their leaves over the winter) we could see through the woods easily. We scared up five deer at one point (who, unfortunately, ran off before I could get my camera swung 'round).
It's always fun to see the animal tracks in the snow, too. Rabbit, fox, squirrel, deer…
Know the park or bring a map!
Bunker Park is vast, with plenty of hills and trails that go every which way. It's easy for even a seasoned Bunker visitor like me to get turned around in the winter.
It's a good idea to grab a map before you head out at the Activity Center (open during the week) or the Campground Office (open on the weekends), especially if you're new to the park. Or download Bunker's PDF winter map.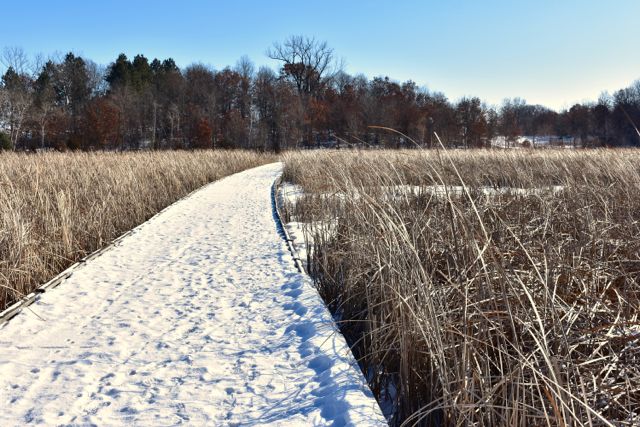 Rent snowshoes on the weekends
If you don't have your own snowshoes, rentals are available at the Campground Office on the weekends. Give it a try! Renting is cheap (only $5 for 2 hours, 2018 prices) and snowshoeing is super easy to learn.
How to get to Bunker
The South Entrance is on Highway 14 in Coon Rapids, at Foley Blvd. As you turn into the entrance you'll pass the golf course on your left and a neighborhood on your right. Keep going straight through the stop sign and you'll see signs for the Campground Office. It's nearest to the South Entrance.
The North Entrance is on Bunker Lake Blvd. in Andover, just east of Hanson Blvd. The entrance for the Activity Center is east of that a mile or so, also off Bunker Lake Blvd.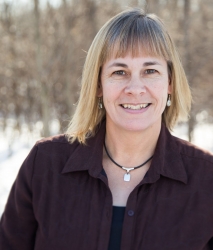 Latest posts by Sharon Brodin
(see all)