Have you been looking for a convenient cross country ski trail, that's beautiful, peaceful and right in the middle of the city?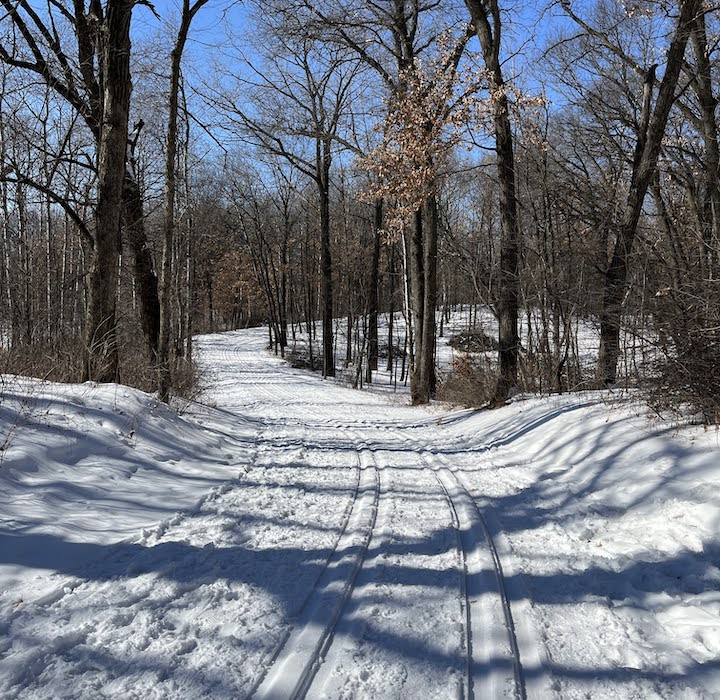 I found such a trail. It's an easy loop that includes a variety of scenery, is sheltered from the wind, and has just enough hills to be fun but not difficult or dangerous.
It's on the outskirts of St. Paul, but you would never know it.
I had a lot of fun skiing it on my own and plan to frequent in the future. It would also be a great location to meet up to ski with someone who lives across town.
Skiing at Battle Creek Regional Park
Battle Creek Regional Park is an 840-acre park in Ramsey County, located on the St. Paul/Maplewood border, just south of Highway 94. According to the park website, it was named in commemoration of an 1842 battle between the Ojibwe and Sioux Indians.
I have hiked many summer trails at Battle Creek, but had never cross country skied the winter trails.
The west side of the park has a number of challenging trails that I would not attempt on skis. However, the east side of the park, has a 1-mile easy loop that is absolutely perfect!
Whether you're a beginner or a seasoned skier, this is an enjoyable loop. I enjoyed it so much, I took another lap and enjoyed it just as much as the first.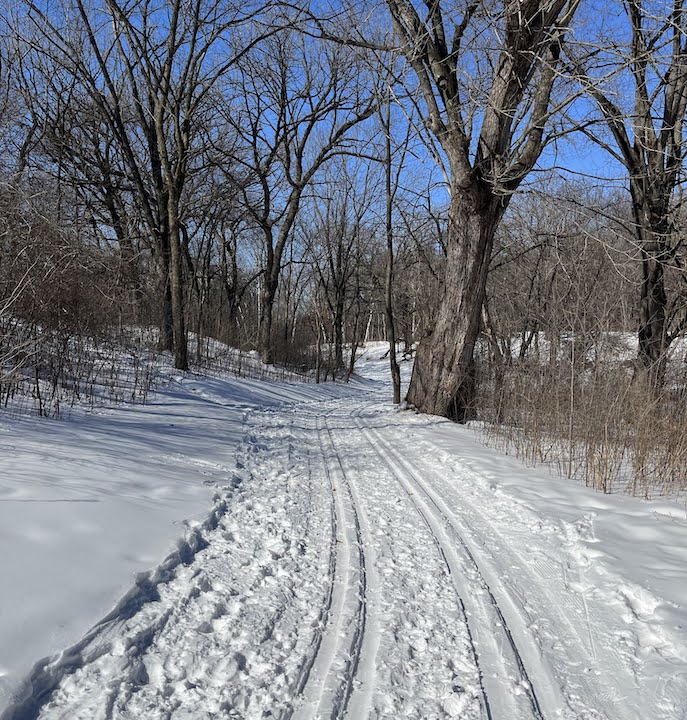 Why You'll Love this Loop at Battle Creek East
The ski trail was in excellent condition, and was not crowded. This easy loop (follow the green signs) winds through the woods, and I did not hear any traffic. It was peaceful and quiet.
I like skiing shorter loops sometimes, so I have complete control over how long I want to ski on a particular day—as long as the loop offers a variety of terrain and scenery.
I highly recommend this loop to anyone looking either for a relaxing ski experience or a workout. You can do as many laps as you like. If you have any issues, you can get back to the parking lot fairly quickly. Cell phone reception is good.
This is a classic course only and mostly a one-way directional trail. There is ample parking and satellite bathroom facilities just off the trail, on both the north and south access.
Getting There, Parking and Ski Passes
To find your way to this amazing trail, put this address into your GPS: 2300 Lower Afton Rd, Maplewood.
I did have a little trouble finding the entrance to the East Side ski trail because I parked at the north entrance, just off Upper Afton Road. The signs were basic, and I could not see where the ski trail began. I soon realized, I was at the entrance to the dog park. I eventually saw ski tracks to the left of the dog park which led me to the ski trail.
Once on the ski trail, I was not disappointed. I returned a few weeks later, but parked at the recommended south entrance, off of Lower Afton Road. This was definitely the better option.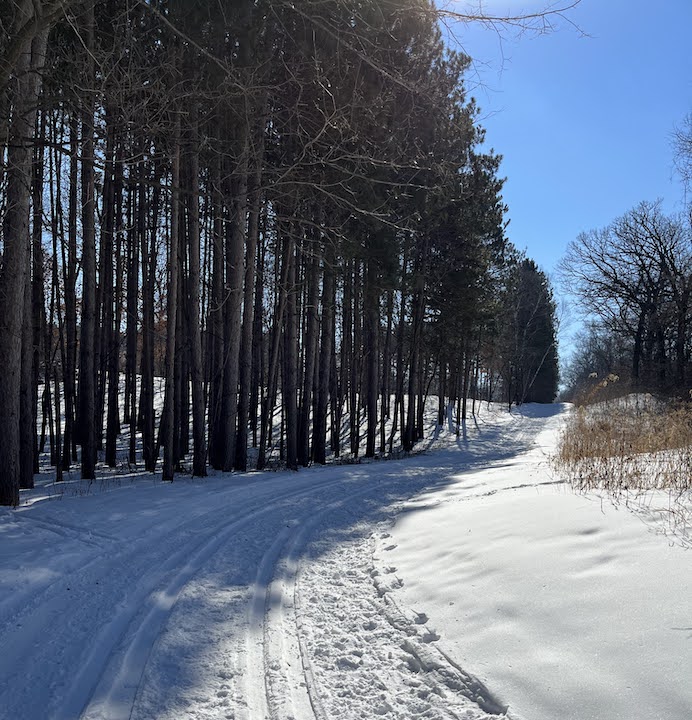 IMPORTANT: Starting with the 2022/23 season, Ramsey County will no longer accept the Minnesota Ski Pass (through the DNR). Instead, you'll need to purchase their pass, which includes the City of Saint Paul. See prices and details here.
Rental gear is available at the Battle Creek Recreation Center (info at that same link, scroll all the way to the bottom).
Get those skis out and have fun!
(All photos courtesy of Rochelle Kaehne)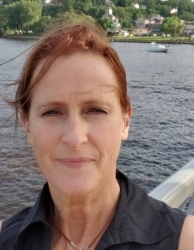 Latest posts by Rochelle Kaehne
(see all)