Columbus/Anoka County • No vehicle permit needed • No rentals available
Coon Lake County Park's main features are its lovely swimming beach—with picnic areas, sand volleyball and playground—and its boat launch. You can easily launch your kayak, paddle board or canoe from either area and enjoy popular Coon Lake.
The park is situated at the far east end of Coon Lake, giving the impression that it's a medium-sized lake and easily circumnavigated. In reality, Coon is a sprawling 1,481 acres. It's biggest section is to the southwest via the Narrows, not visible from the park.
Getting onto Coon Lake
You have your choice of two public launches to get onto Coon Lake. The one I use is in Coon Lake County Park. It takes you into the lake's smaller section, which still offers plenty of paddling.
If you want to make a day of it with your family or some friends, you can bring your human-powered boats to one side or other of the swimming beach and launch from there, too.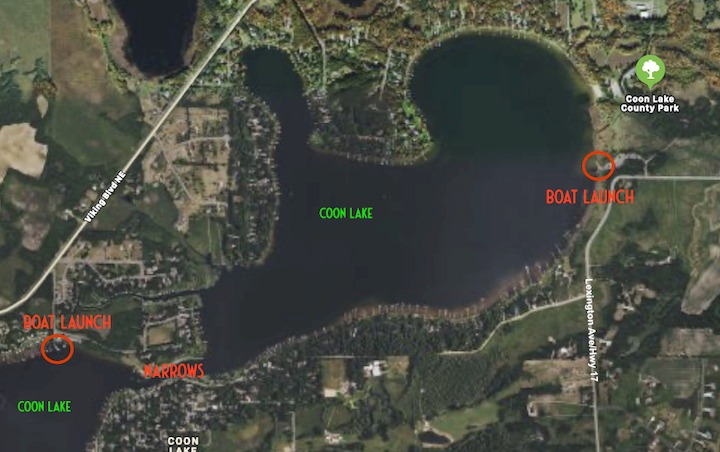 You can access the other public launch, managed by the DNR, from Viking Boulevard. It puts you right into the lake's larger section, but you can easily paddle through the narrows and even to the beach if you're up for a bit of a haul (it's about a mile between the beach and the Narrows).
(NOTE: As with many Minnesota public launches nowadays, there's a boat inspector on-site looking for signs of invasive aquatic species. Be sure you clean your boat well after every trip.)
About Paddling On Coon Lake
Paddling on Coon is much like paddling on hundreds of other Twin Cities lakes:
Coon is popular and busy. It's surrounded by homes and cabins, and busy with boats of all kinds, especially during the summer.
For that reason, the quietest times for kayaking and paddle boarding are when the pleasure boaters aren't active: early morning on the weekends, and even during the week. Anglers will be out, but not too many jet skiers and tubers yet. Overcast cooler days are another great option for a more serene paddle.
If you enjoy getting on the water earlier in the spring and/or into fall, you'll likely face far fewer pleasure boaters then, too.
Coon isn't a deep lake—it maxes out at just 24 feet, and much of the shoreline is shallow and weedy. If you're like me and love to get off your paddle board for a swim now and then, you'll want to find a spot deep enough for swimming that isn't on the route of the motor boats. If the lake is busy, your safest bet for that is probably by the beach.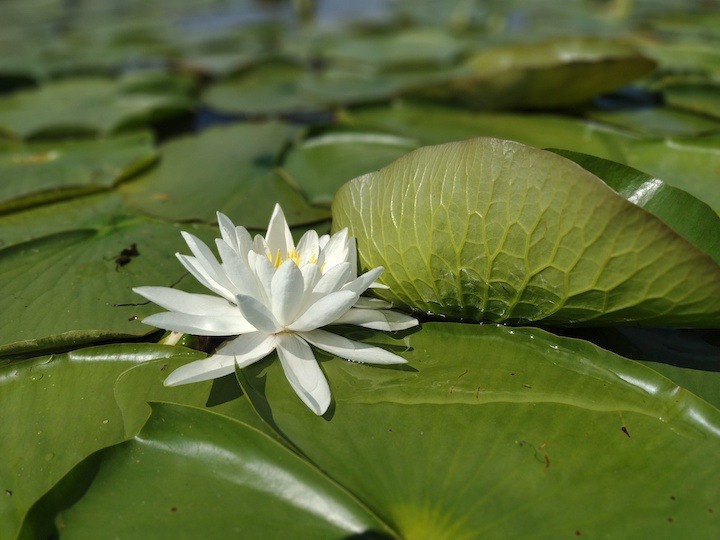 Both the east and west sections of Coon have some irregular shoreline that's interesting to explore. And the Narrows is lined with lily pads, which means water lilies during much of the summer.
How to Get There
The address for Coon Lake County Park is: 5450 197th Avenue NE in Columbus. That doesn't tell you much as the road that leads to the park is actually Lexington Avenue/Highway 17.
(We've been going there long before cell phones and GPS were a thing, so I've never verified to see if plugging the address into iMaps or Google Maps works.)
If you live in northern and western Anoka County, or northern and eastern Washington County, it's worth your time to check out Coon Lake and the county park—especially if you want to make a day of it at the beach and picnic area.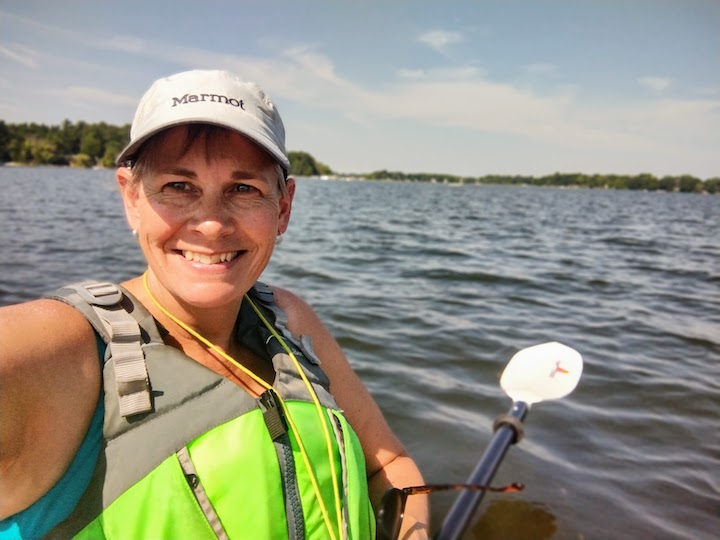 Here's more…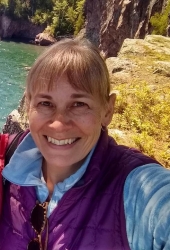 Latest posts by Sharon Brodin
(see all)