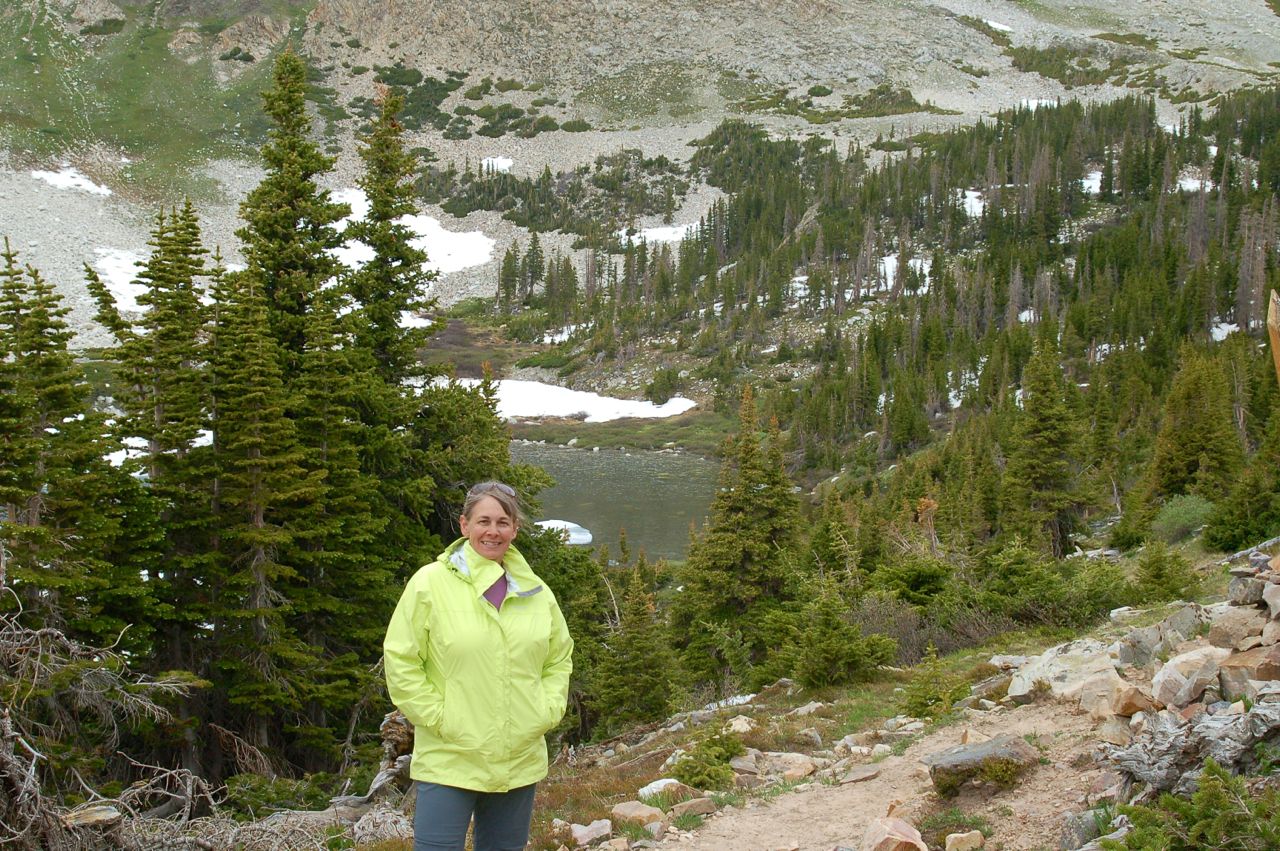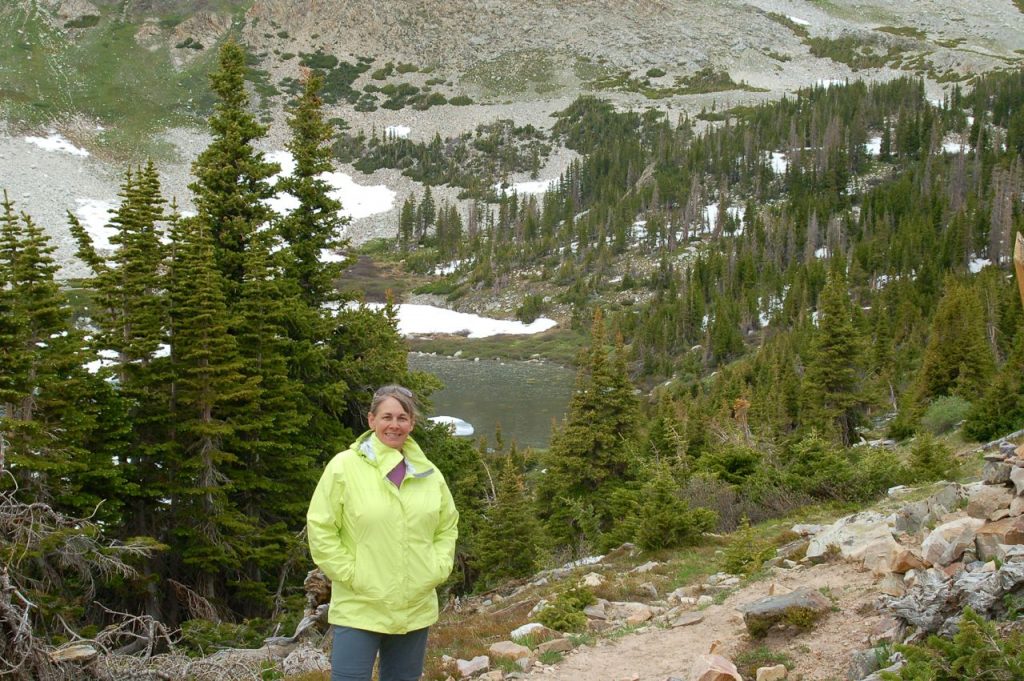 The women's PreCip® Jacket by Marmot has been my go-to jacket for all kinds of outdoor activities for the last several years. I wore my first one out, and am on jacket #2.
The PreCip® is a waterproof, windproof rain jacket that breathes—and doesn't break the bank. It's ideal for weather conditions ranging from warm and rainy to cold and windy—like January-in-Minnesota cold and windy!
My Go-To Running Jacket for All Seasons
When I was a runner, my PreCip® was my go-to top layer in fall, winter and spring. It does such a great job of cutting wind, I could wear it with just a winter base layer underneath down into the single digits.
Once it got down near zero and below, I added a light fleece layer and did just fine. As the temps got warmer (20s and 30s), a long-sleeve tech shirt was usually plenty.
It also works as a rain jacket in the summer, with it's generous hood, taped seams and waterproof coating.
I don't run anymore, but still wear my PreCip® regularly…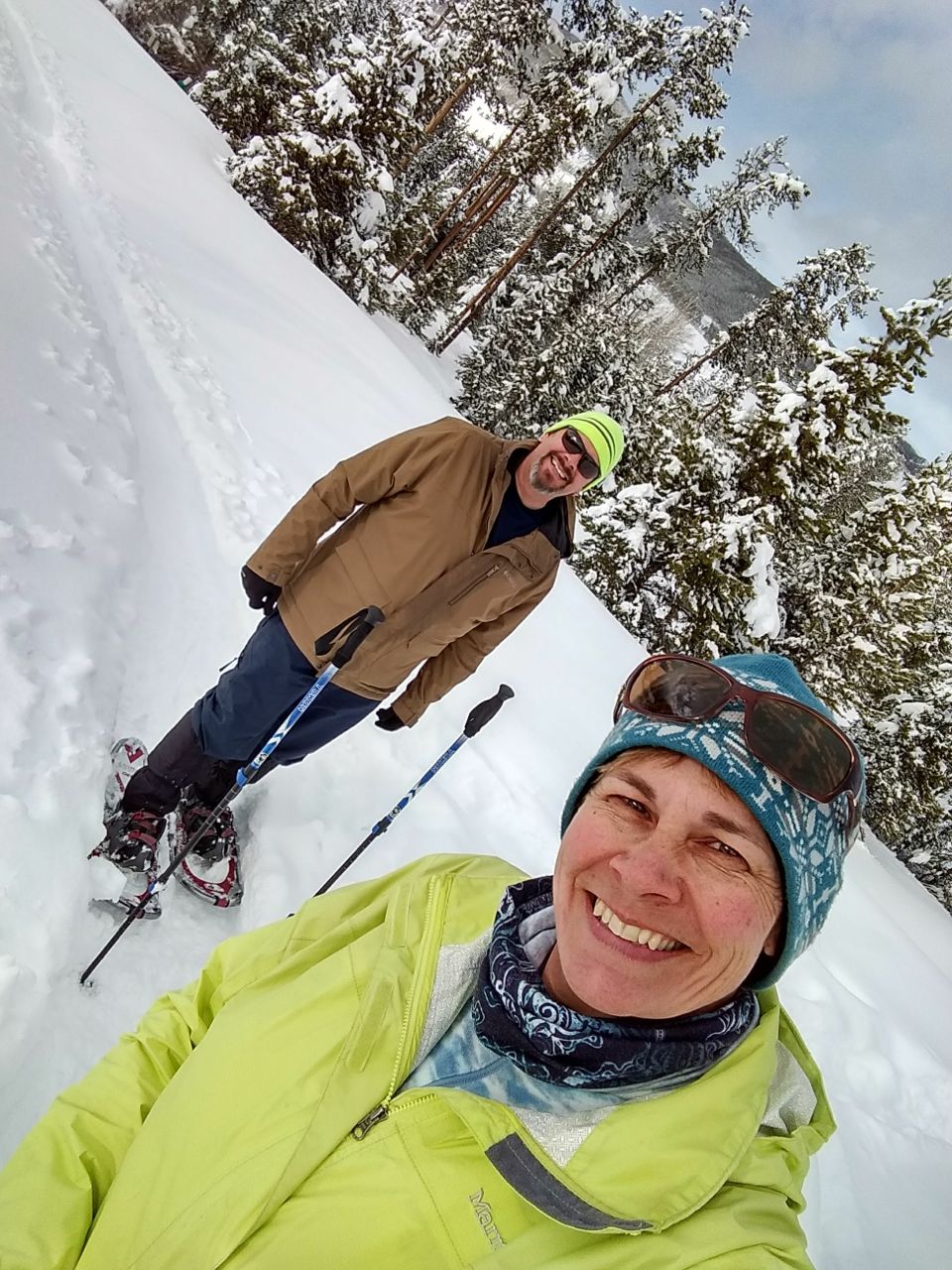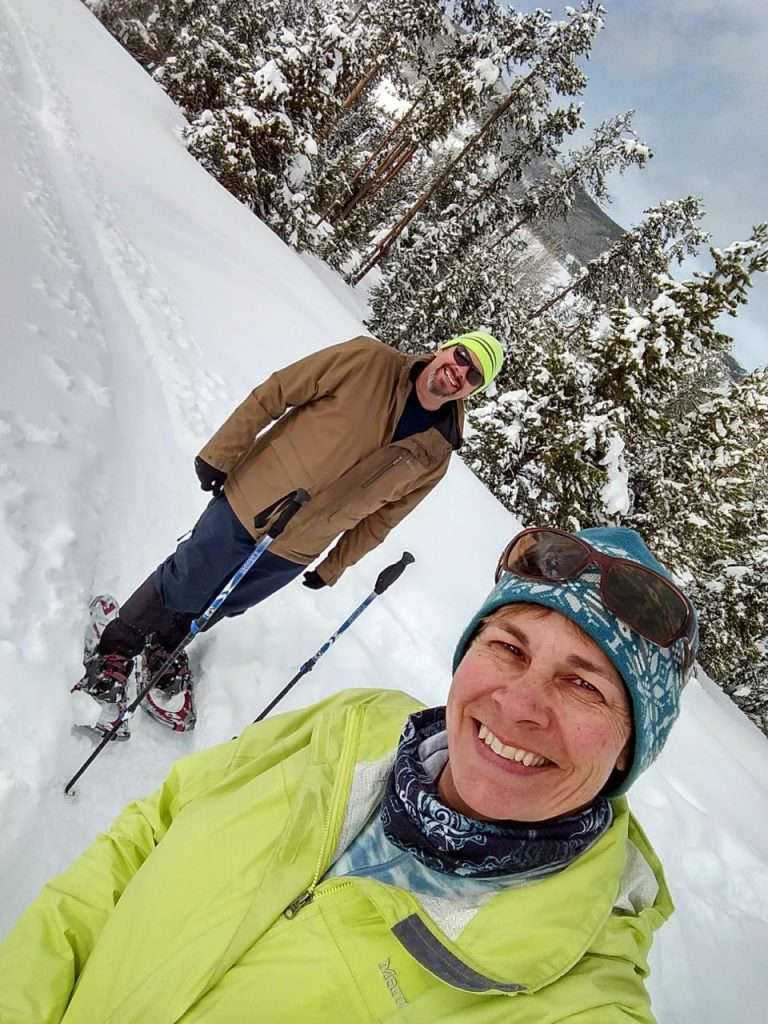 A Light and Versatile Shell for Any Season and Activity
This jacket is super light and packable. Easy to roll up and stuff in a backpack, or even waist pack. It's great as an outer layer for hiking, paddling, skiing or snowshoeing.
One of my favorite features are the pit zips—a feature not many jackets have. Sometimes I still want my jacket on even when I'm heating up—like in rain or snow, or high winds. Unzipping at the arm pits lets out some of that heat, but keeps me protected from the elements.
Another feature I love are the generous pockets. They're large enough for my phone, gloves, ski pass, trail map—whatever I need to bring along. They zip-up securely and easily.
Something I don't take for granted—the sleeves are long enough for me. And they have a velcro strap at the wrists for easy adjusting around heavier gloves or tighter to your wrists.
Tough and Unrestricted Protection from the Elements
Though light, the material is very durable. I wore this jacket on one canoe trip through a series of horrible portages. Tree branches scraping, falling on rocks, throwing canoes and packs on my shoulders…Not a snag.
I just wore it for a day of downhill skiing in Colorado in heavy snow all day long. As you can see from this photo, the wet snow just beaded on top of my jacket. Every layer underneath was dry: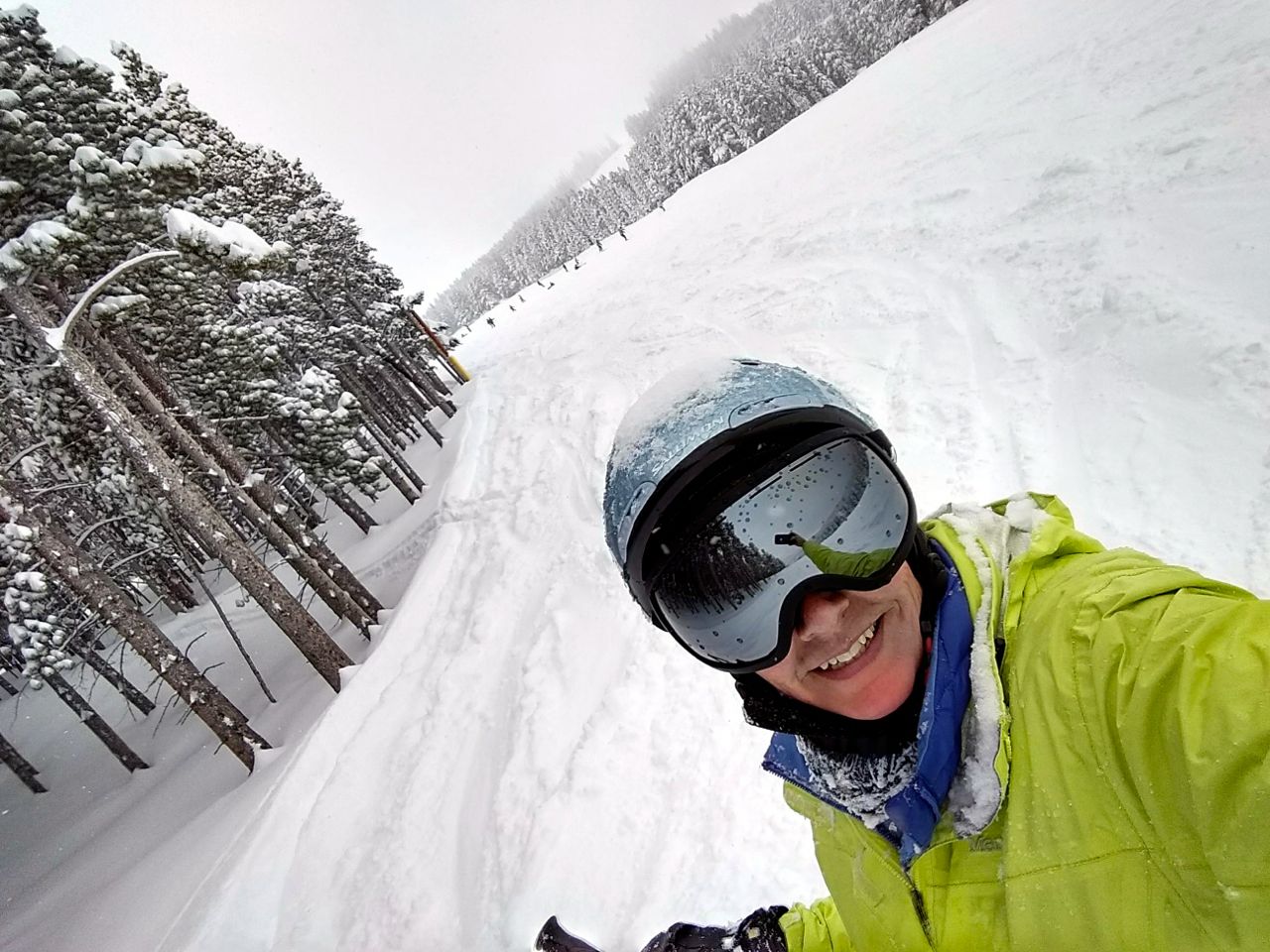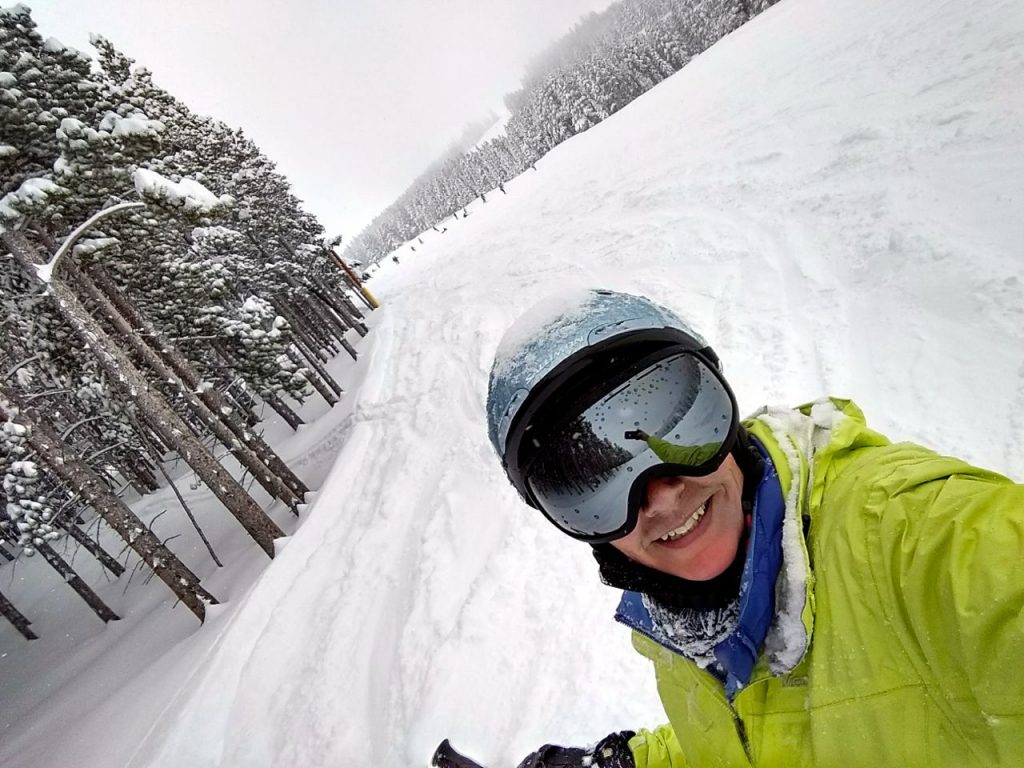 It's now my go-to shell for cross country skiing and snowshoeing in our Minnesota winters…and hiking in the mountains out west. The way it cuts the wind is amazing.
The arms and shoulders allow for generous movement, with or without the pit zips zipped.
Bright colors are my choice for jackets for a couple reasons:
I live in a rural-ish suburb without sidewalks, so I walk on the roads. I want the drivers to be able to see me very easily.
Bright colors show up great in nature photos 🙂
The Marmot PreCip® comes in plenty of bright colors, and also regular ol' black, gray and navy if you prefer the more understated.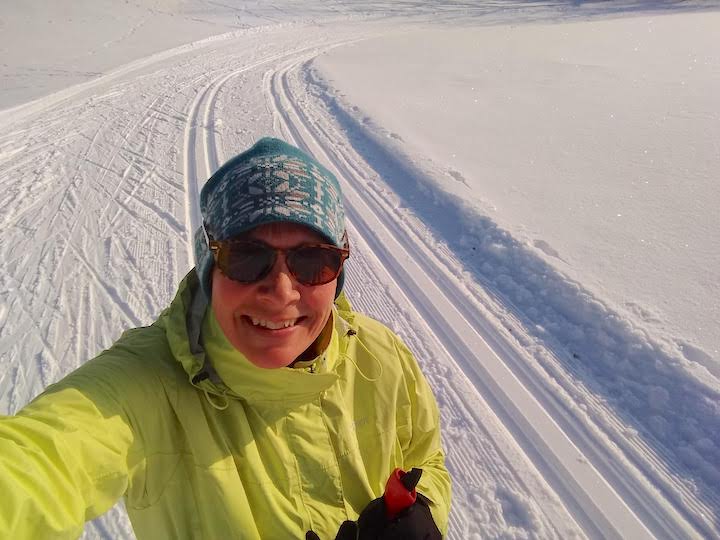 Where to Buy Marmot's PreCip® Rain Jacket
Plenty of outdoor retailers offer the PreCip®—now called PreCip® Eco for both men and women. Locally, you'll find it at most retailers that sell Marmot apparel. For the best choice of color, though, go directly to Marmot's website.
There are women's—regular and plus sizes—and men's—regular and big sizes. They retail for $100 and $120, but I've always been able to find one on sale. They also sell a PreCip® Eco Pro now, too, for even more protection from the elements. It'll cost you about $50 more.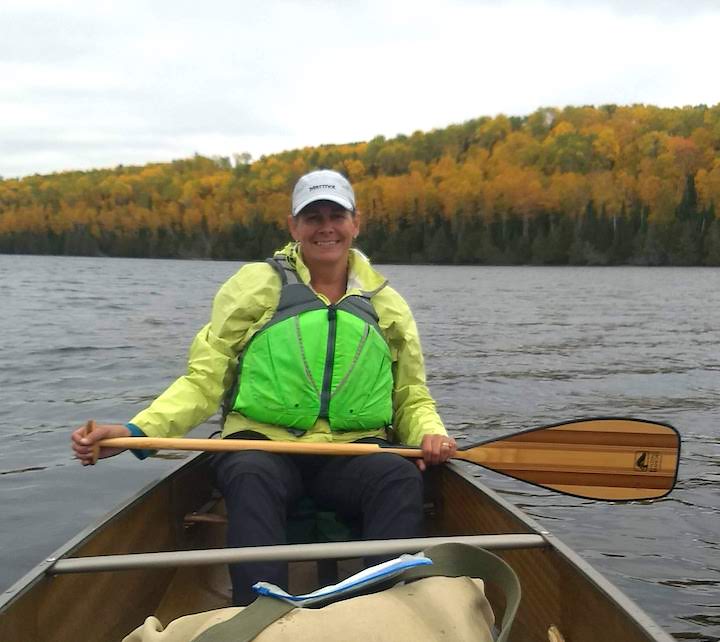 I highly recommend this jacket. It's so versatile for so many outdoor activities, tough, comfortable and great protection from all kinds of weather year-round. And it doesn't break the bank!
You'll also like…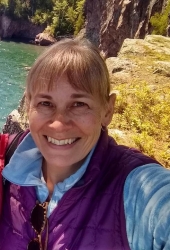 Latest posts by Sharon Brodin
(see all)