Marine on St. Croix/Washington County • Daily or annual park pass needed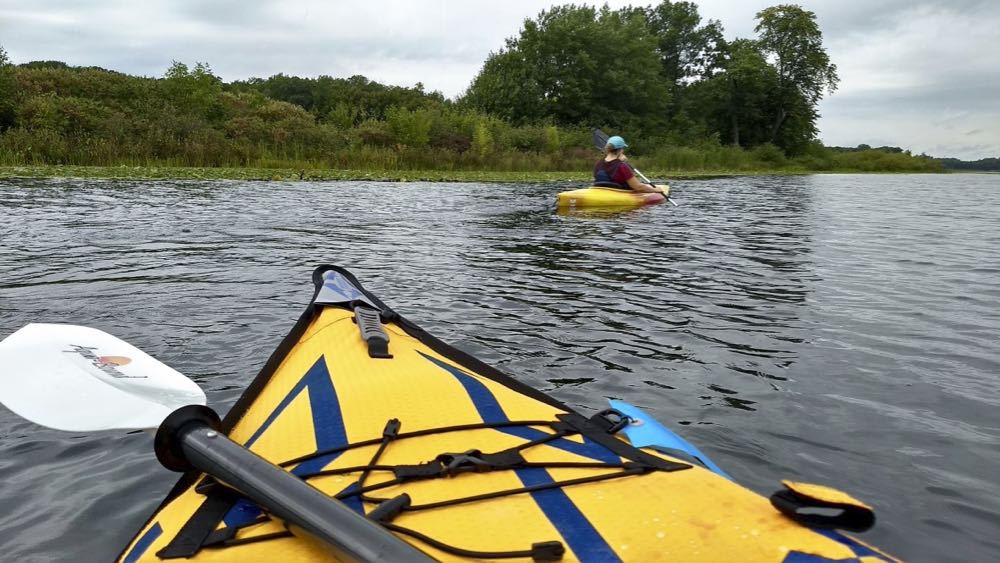 Big Marine Lake is popular with boaters and anglers, but the natural shoreline on its south end and beautifully clear water make it great for kayaking and canoeing, too.
There are three public accesses to Big Marine Lake. We used the one at the Park Reserve. That one gave us easy access to the south end of the lake that's filled with lily pads, lined with cattails and away from the motor boat traffic.
What We Loved about Big Marine Lake
Water Clarity
Not having been on Big Marine before, we were pleasantly surprised at the water clarity. Being able to see below the surface adds to the scenic experience, especially in a kayak, which is so low to the water already.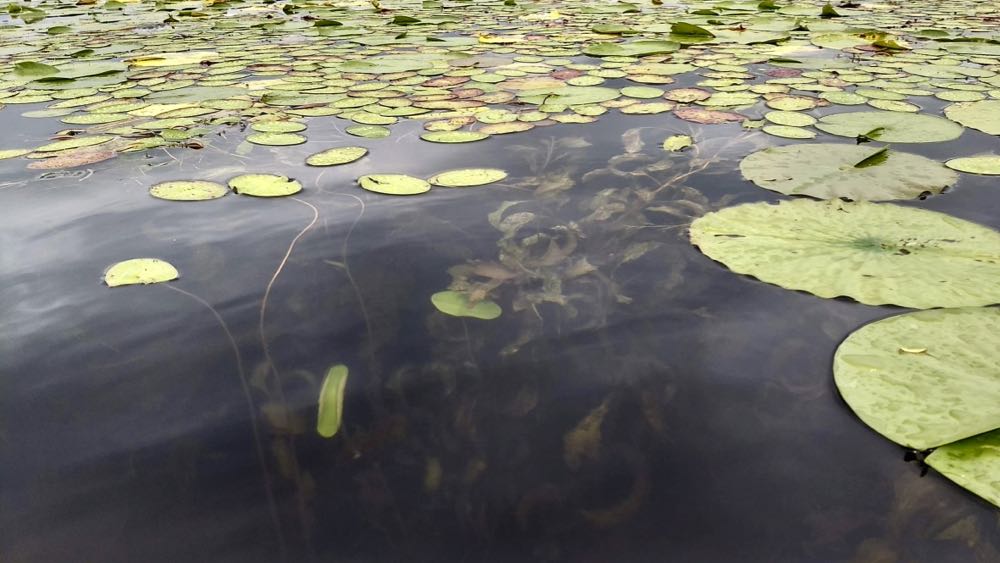 I had just been on Square Lake a couple weeks before (which is known for its superior water clarity), and I actually prefer Big Marine. For kayaking purposes, the water clarity is just as good—but it's a bigger lake with a more diverse shoreline.
Interesting Lake to Paddle
We paddled right down to the south end where the cattails and other aquatic vegetation make channels and add interest to the experience. (I don't know my aquatic plants, so bear with my lack of correct names!)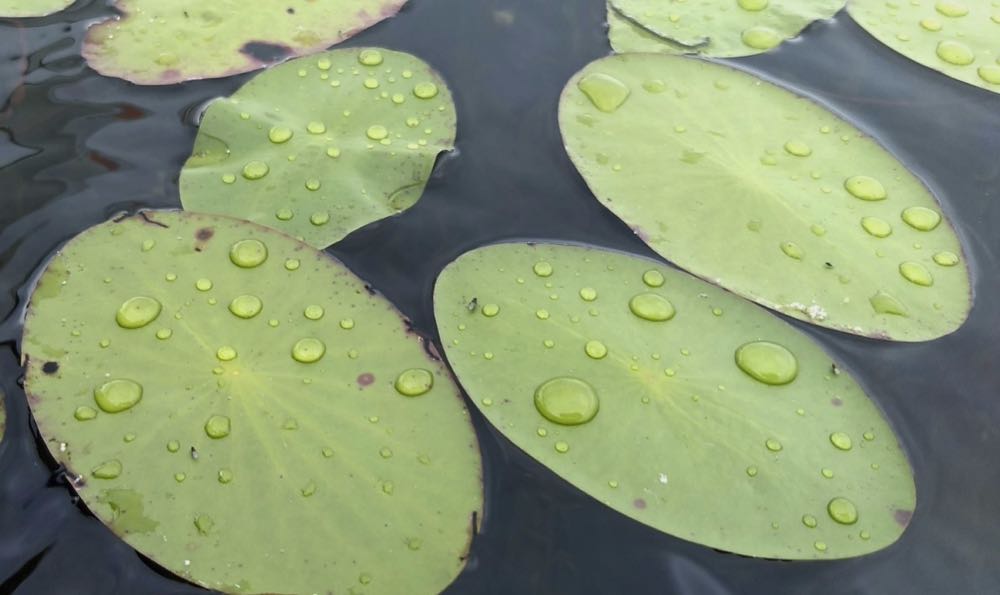 There are lily pads of all sizes everywhere, and both the white and yellow water lilies blooming. They're one of my favorite wild flowers, especially the white ones.
We were here Labor Day weekend, so very late in the season. It'd be interesting to check it out at the beginning of the summer instead of the end to see how it's different.
Can Avoid Motor Boat Traffic to a Degree
There wasn't a ton of boat traffic on Big Marine when we were there—even though it was Sunday afternoon of Labor Day weekend.
Still, we liked that we could get away from other boats by heading down into the south end where they avoid due to the excess vegetation.
Water Birds
We didn't see as many birds as I anticipated, honestly. But did have a bald eagle fly over us, and a loon hang around for awhile. I would think paddling the cattails in the mornings and evenings would be wonderful for bird watching and photography.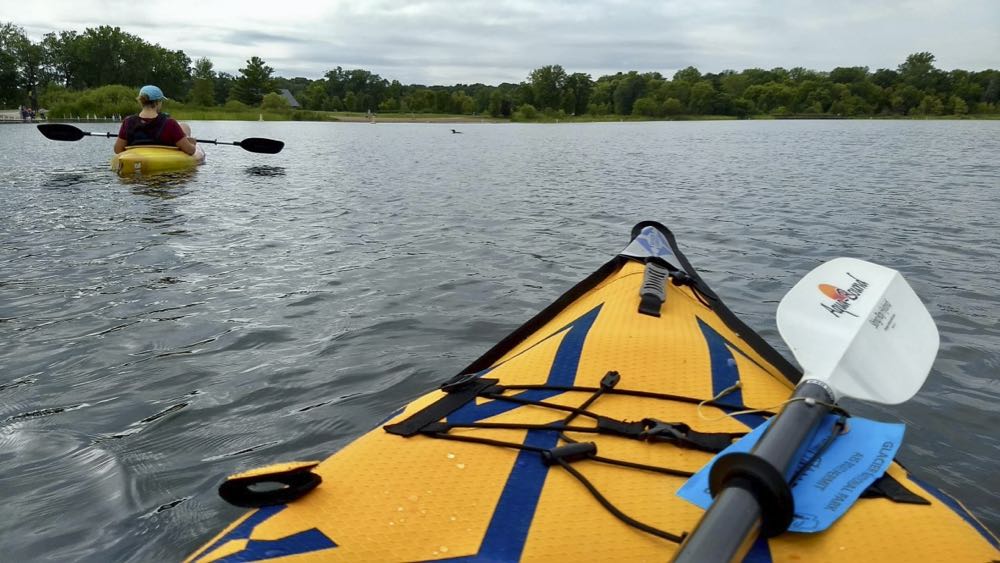 What's Not so Good
The motor boats. If you decide to paddle in the main part of the lake, either have a bright boat or a bright PFD. Boat drivers aren't always looking for paddlers and you don't want to get run over! Be easy-to-see.
What Else is at Big Marine Park Reserve
There's a beautiful swimming beach there that, due to the water clarity, would be super inviting on hot days. Also several picnic areas.
There are some short paved and natural-surface trails for biking and hiking. Some of these are groomed for cross-country skiing, snowshoeing and winter hiking during the snowy months.
This park is rather unique in that, when completed, 80% of its 1,800 acres will be set aside as preservation and protection.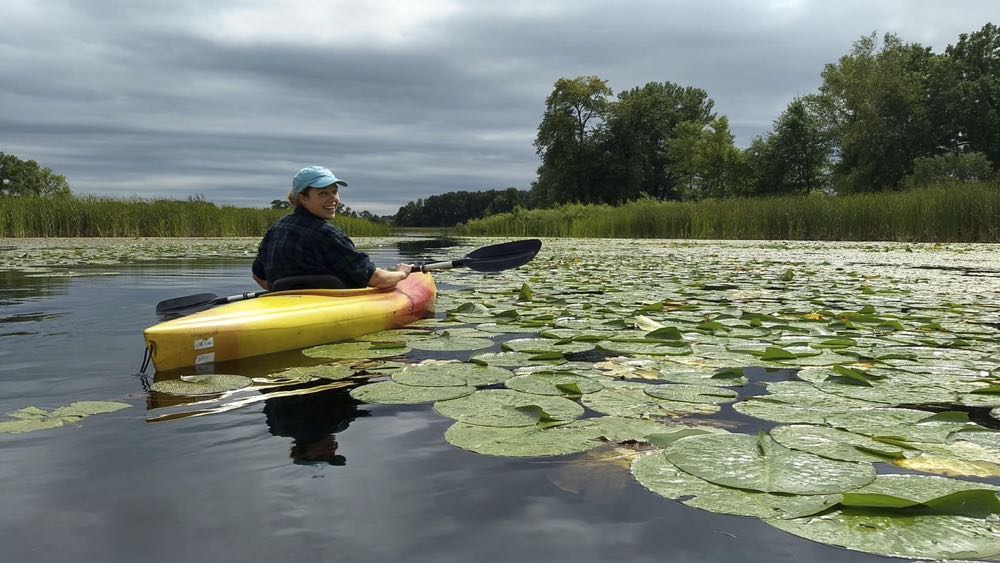 Here's a map of the Park Reserve.
How to Get There
The park's entrance is on Manning Trail, just north of 170th Street North. Once you pass the Ranger Station you'll see a sign that has you take a right for the boat launch.
You'll like these, too…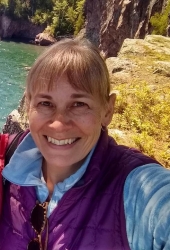 Latest posts by Sharon Brodin
(see all)