Plymouth/Hennepin County • No vehicle permit needed unless you use a trailer • On-site rentals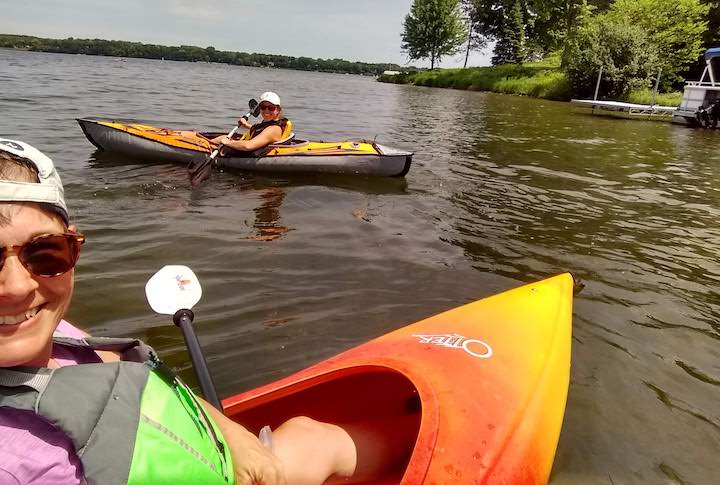 French Regional Park sits on the north end of Medicine Lake. This park is extremely popular for many good reasons. One of them is its kayak and canoe options.
The Best Paddling On Medicine Lake
Medicine Lake is very busy! There are lots of motor boats and jet skis on the lake, especially on summer weekends. Besides dealing with constant waves from boat wake, you'll need to be very visible (bright colors) so you others can see you easily.
For that reason, we suggest a couple options:
Do your paddling when there are fewer motor boats on the lake: early mornings, later in the evenings and weekdays. There may be anglers out, but they'll be sitting or trolling slowly for the most part.
Personally, I think kayaking is a better option than canoeing if you're going to take on the whole lake. Boat wake is almost a non-issue in a kayak compared to a canoe.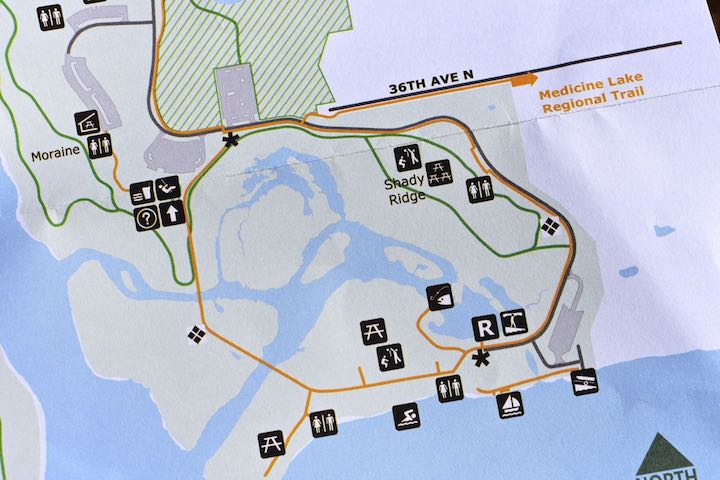 There's plenty of quiet water to be had in French Park if you head north out of the main body of Medicine Lake. We did run into large mats of aquatic weeds in a few places, including in these backwaters. Will they stay all summer? We'll find out!
Paddling through it is certainly possible, but sluggish. We were constantly cleaning long strands of the weeds off our paddles:
If you're going to trailer your boats, you can park in the boat launch parking lot, and there's a fee to do so. If no trailer, you'll have to continue on and park in the next area right by the canoe launch on the map above), which has very few spots.
If you go on the weekend, get there early! You can launch either into the backwater by the canoe launch, or carry your boats and gear over to the swimming beach for the main lake. It's not far.
If you paddle these backwater areas, consider taking the map with you until you become familiar with the islands and the twists and turns.
Rentals & Storage Available
You can rent canoes and kayaks down near the swimming beach (and needed to rented online starting in 2020!). If you have your own boat and think you'll do most of your paddling on Medicine Lake, there are storage slots available for seasonal rent, too.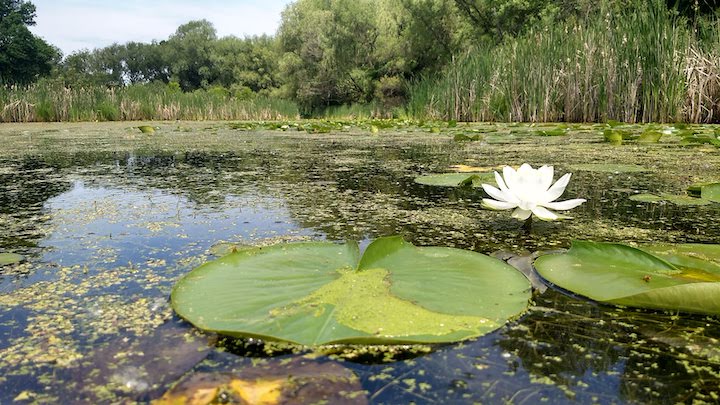 What Else is at French Regional Park?
There's great hiking at French Park, on both paved and natural-surface trails—over 10 miles. There's both groomed cross country skiing and snowshoeing in the winter months.
Bikers have even more to choose from since the 4.6 miles of paved trails in the park connect with both Medicine Lake Regional Trail and Bassett Creek Regional Trail.
And for those with young children, French Park has one of the coolest playgrounds in the Twin Cities and a beautiful swimming beach.
How to Get There
French Regional Park is at 12605 Rockford Road in Plymouth. Parking for the canoe/kayak launch is on the southeast side of the park. If you trailer your boats, you'll need a daily or annual trailer permit from Three Rivers Parks.
There's limited parking, so if you're going to paddle on a summer weekend, arrive early! By 10:30 all the spots were full the Saturday we were there.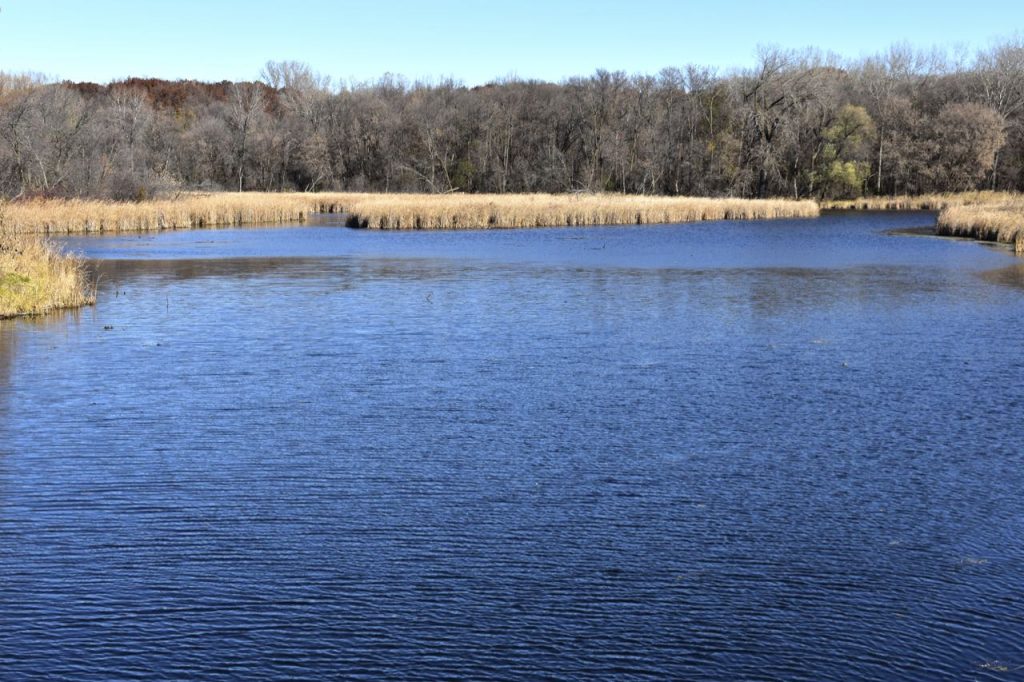 You'll like these, too…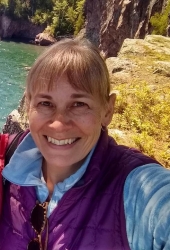 Latest posts by Sharon Brodin
(see all)