White Bear Township/Ramsey County • No fee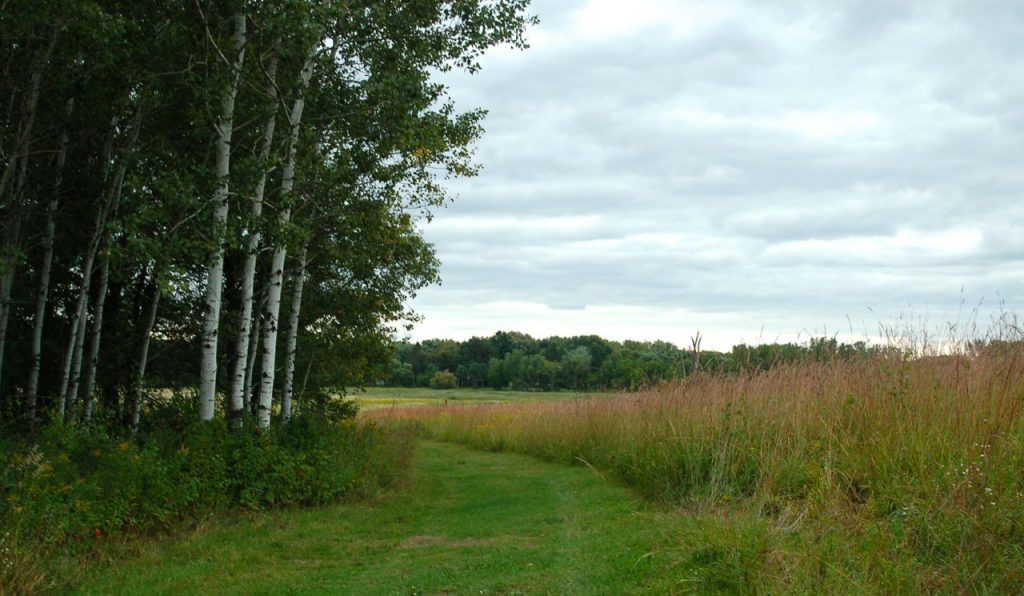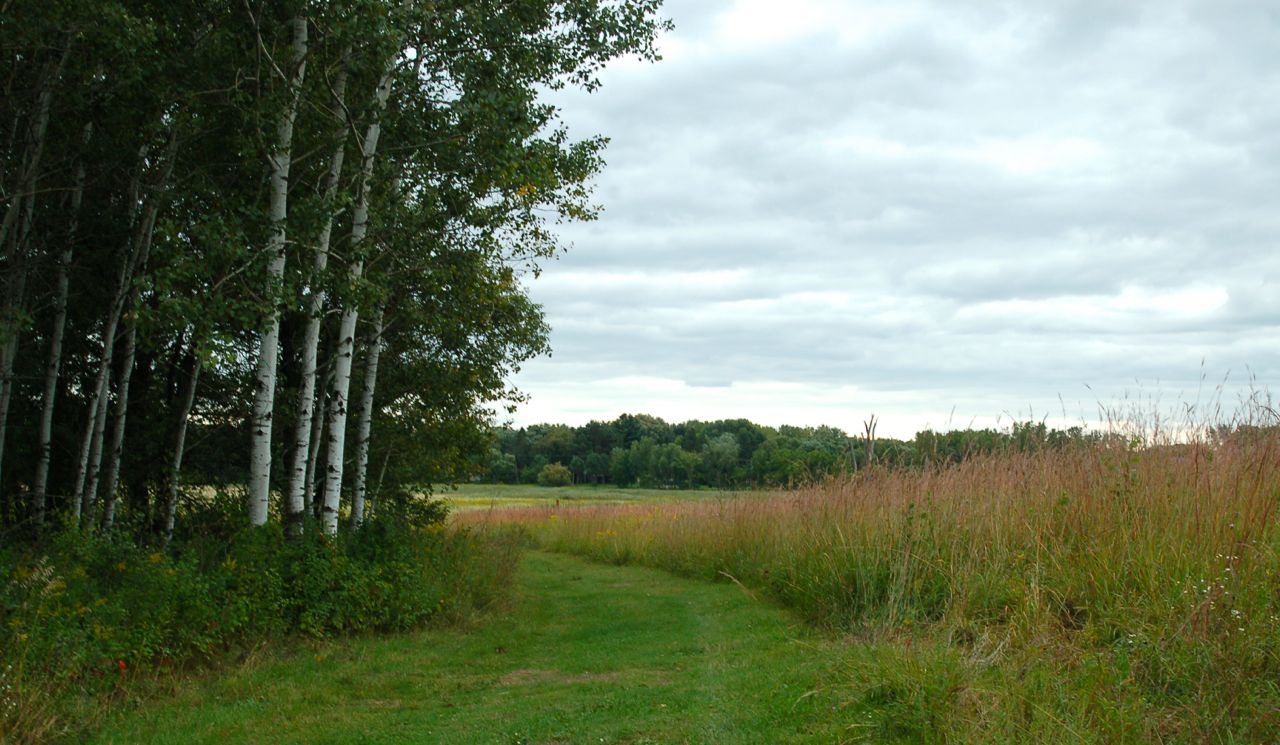 A Network of Natural-Surface Hiking Trails
Tamarack Nature Center, in Ramsey County, is truly a natural area. 4 miles of mostly natural-surface hiking trails throughout its 320 acres are for foot traffic only. The trails wind through forest, prairie and wetlands with views of Tamarack and Fish Lakes.
The trails are a combination of dirt and mowed grass, with boardwalk through marshy areas. Most of the many intersections are well-marked, however a few (like the one below) aren't! Grab a trail map in the Nature Center Building before you head out. Or you can download a PDF Map here.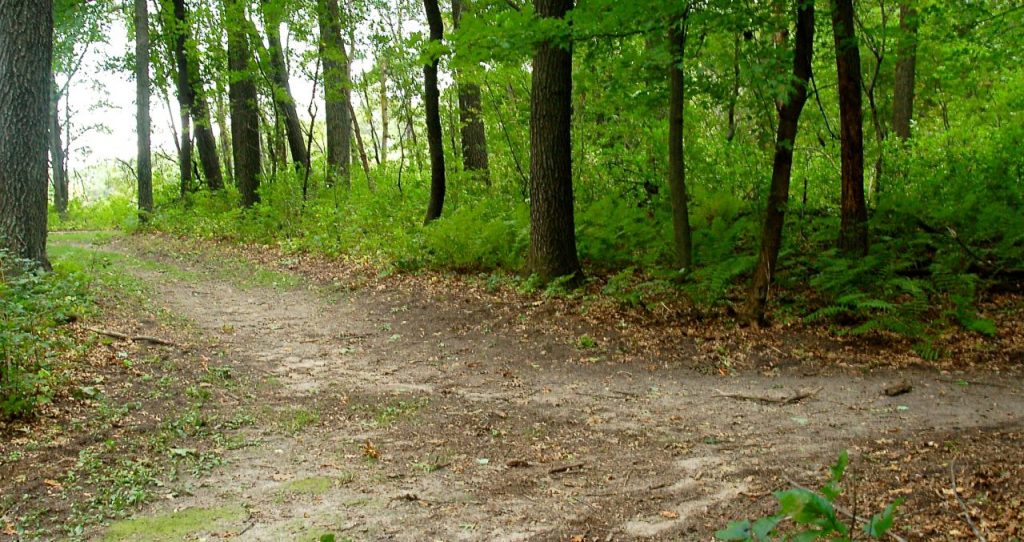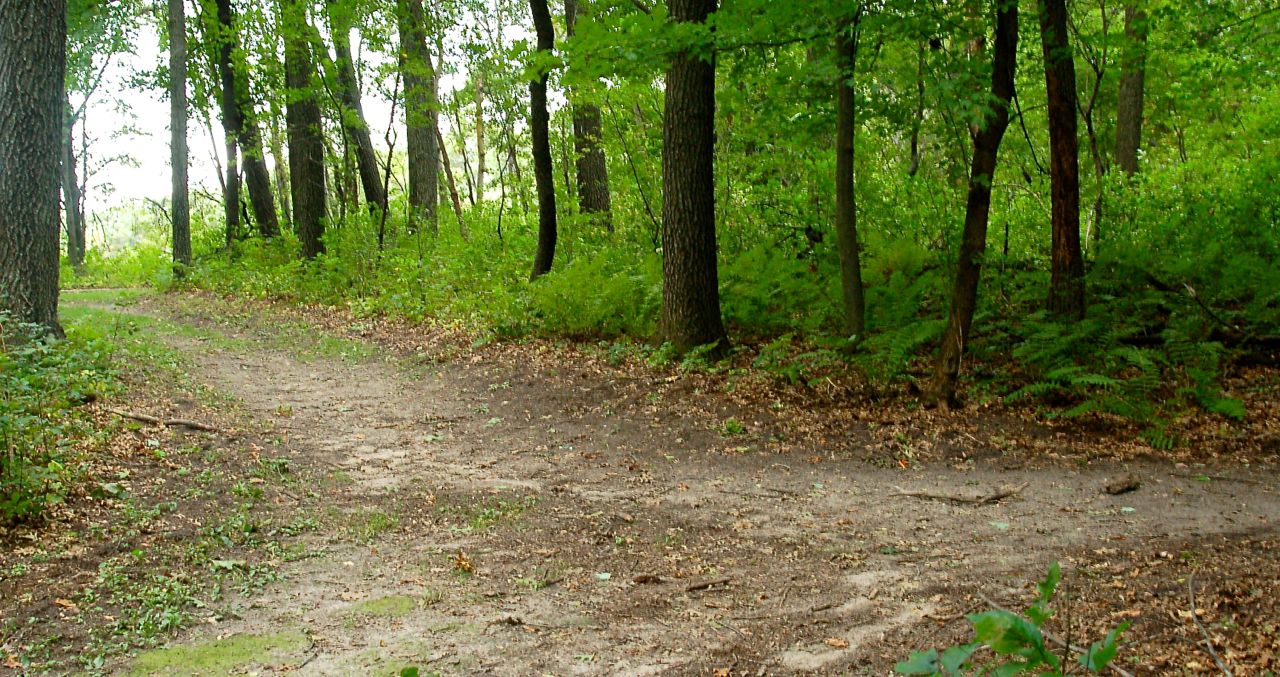 I took these photos during a hike in early September, after a rainy summer. There was still plenty of water in the marshy areas—in fact, part of the trail was closed due to wet conditions.
Restored Prairie
One of the coolest things about this hike is the immensely tall prairie grasses, and the array of beautiful native wildflowers.
Colorful splashes of yellow, white and purple flowers were everywhere on our late summer hike. Of course, the types of flowers that are in bloom change throughout the season—a very good reason to get over there frequently!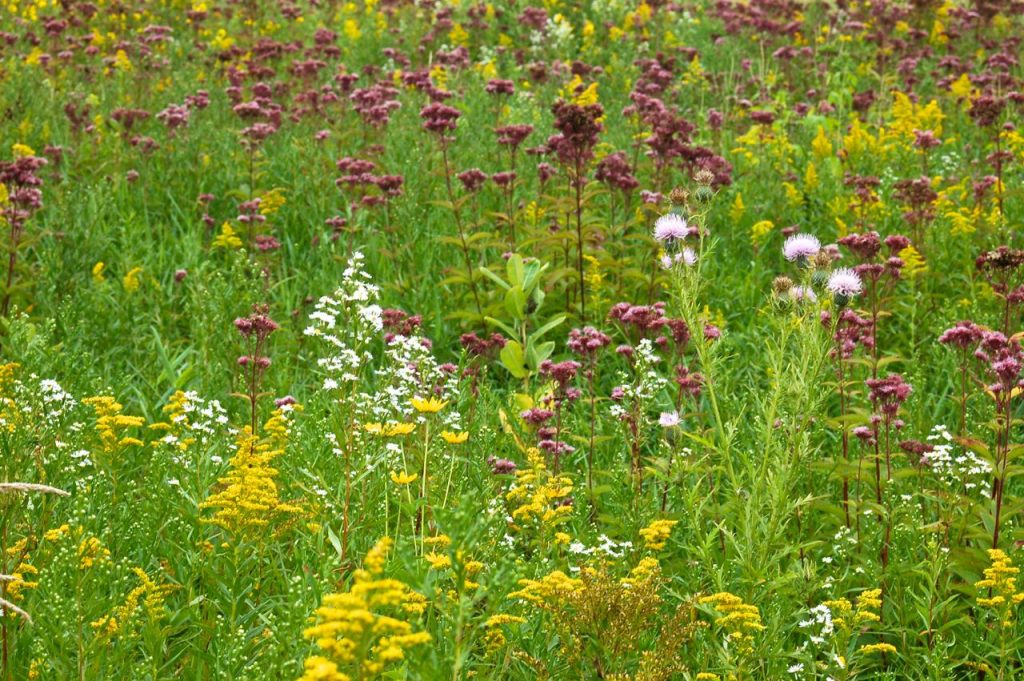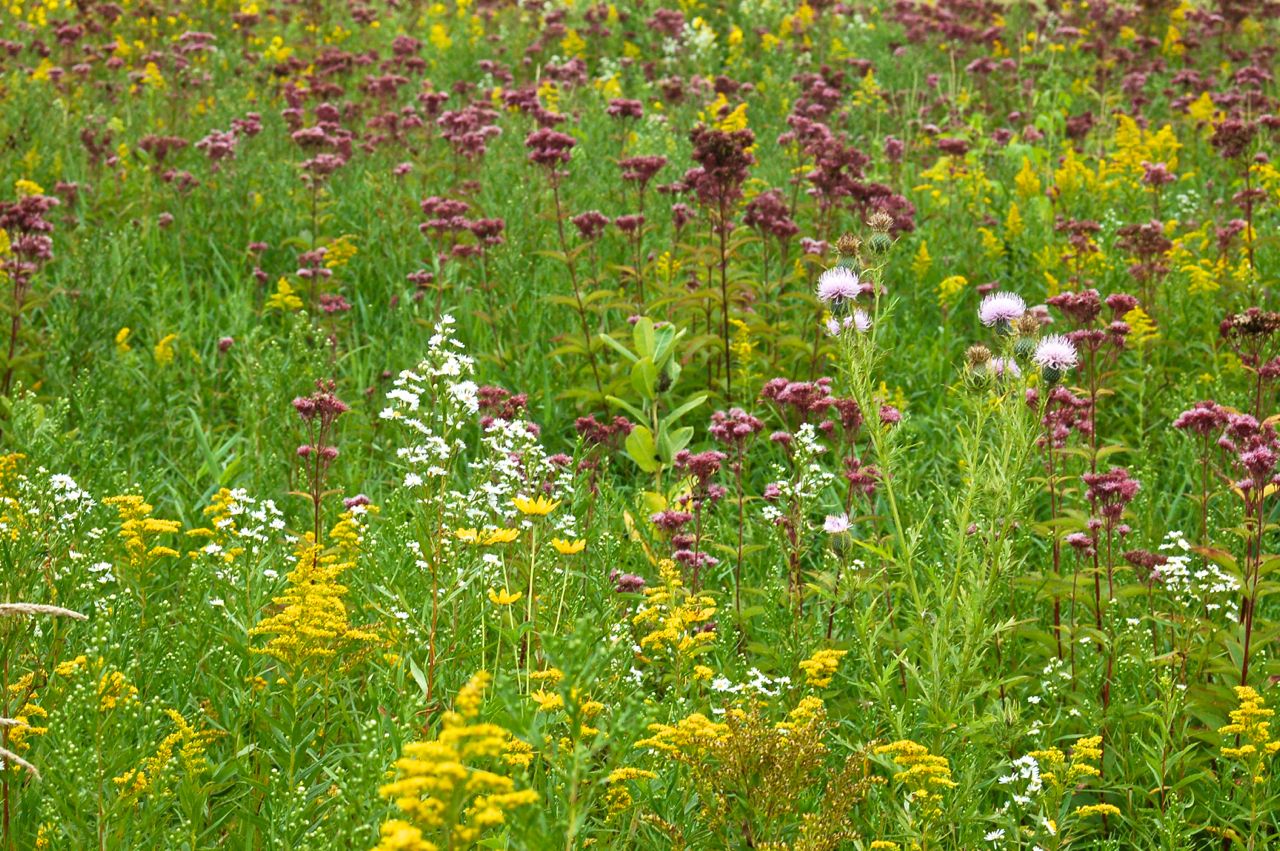 There are two lakes on the property. Tamarack Lake is in the middle of the Nature Center property. Several trails overlook it in various places.
Fish Lake (more pond-size) is in the southwest section and can be seen from the aptly-named Fish Lake Trail.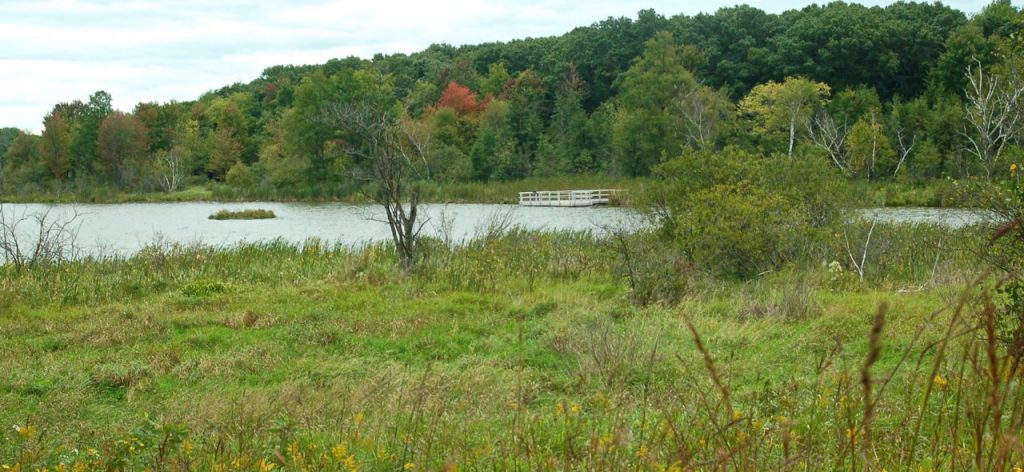 How to Get to Tamarack
Tamarack is nestled in a busy part of Ramsey County—just north of Highway 96 and just east of Interstate 35E. Yet we definitely feel like we're "out in the woods" there!
Like so many of the Twin Cities parks, Tamarack is a refreshing natural oasis in the midst of busy urban life.
What Else Does Tamarack Nature Center Offer
Tamarack Nature Center offers day camps, preschool partnerships with the White Bear Lake area schools, home school programs, and Discovery Hollow Nature Play Area.
During the snowy months the trails are groomed for cross country skiing, with one loop set aside for snowshoeing and winter hiking.
They also offer many programs and events for adults and families on topics like beekeeping, yoga, nature photography and nordic (cross-country) skiing.
For more, go to the Tamarack Nature Center website.
Here's more…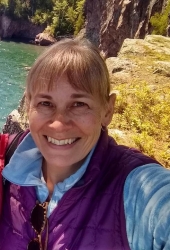 Latest posts by Sharon Brodin
(see all)