Lake Elmo, Washington County • Park pass and Washington County Ski Pass required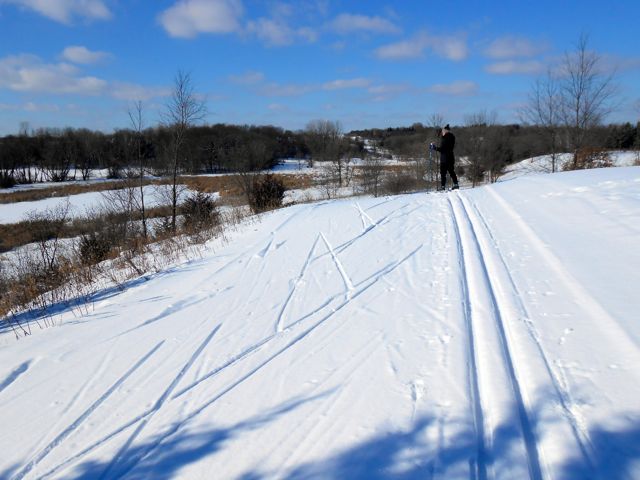 Lake Elmo Park Reserve is well-known around the Twin Cities area as a great local cross country ski destination.
My daughter and I took a cross country ski field trip to Lake Elmo Park Reserve this week.
It was a fabulous winter day—the kind we look forward to all year. We'd had about 5 inches of fresh snow last weekend. Blue Sky. Just a slight breeze. 10-15 degrees. The sun was shining and the snow was sparkling.
The trails had been groomed two days before and were in lovely shape.
This park is quite far from our neck of the woods, so we'd only been there once before. Our ski made us want to change that! It was definitely worth the 35-mile drive.
Eagle Point Lake Trail
We chose the Eagle Point Lake Trail for two reasons:
Its length: 6 kilometers (almost 4 miles). It took us about 70 minutes, which included several stops for pictures.
No scary hills!
It didn't disappoint us at all!
(2021 update: The Eagle Point Trail is now a multi-use "packed" trail, not a groomed ski-only trail. That's too bad as it was such a nice beginner-level ski trail!)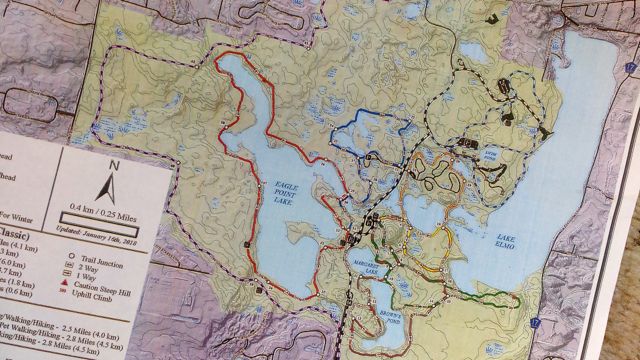 A Great Mix of Woods, Lake and Prairie
This trail has so many things going for it. Of course it helped that, as I said, the weather and snow conditions were just about perfect. But beyond that…
The trail is a great mix of woods and prairie with continual views of the frozen lake. Most of it is over gently rolling hills. Nothing crazy, nothing scary! And especially no steep, long downhills with a sharp curve at the bottom 🙂
One note: Only small portions of this trail are sheltered among the trees. Today was fine, since the wind was only about 5 mph. But on windy days you'll want windproof gear for sure.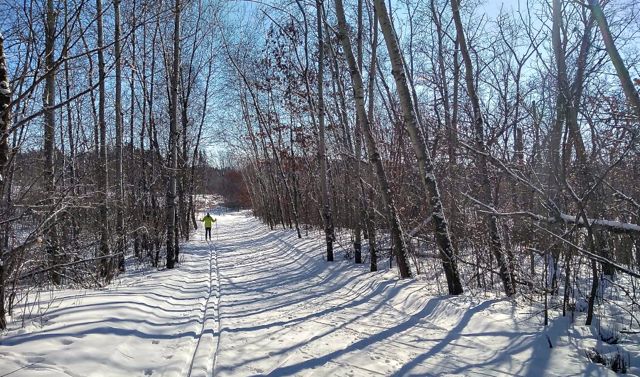 The varied scenery and terrain is beautiful. There's just one stretch of flat and straight. The rest is up and down, twisting around, through trees or alongside the open prairie.
(Jamie said she really wants to come back in the summer to hike this trail.)
Some Wildlife Showed Themselves
One large rabbit jumped under a fallen tree as soon as we came near (I just saw him out of the corner of my eye during one of our frequent picture stops).
The deer were much bolder. We stopped when Jamie spotted one on the other side of a meadow. She (the deer) stood motionless for several minutes, just watching us. We realized there were two others with her, and they were completely unconcerned. None of them bothered moving while we skied away!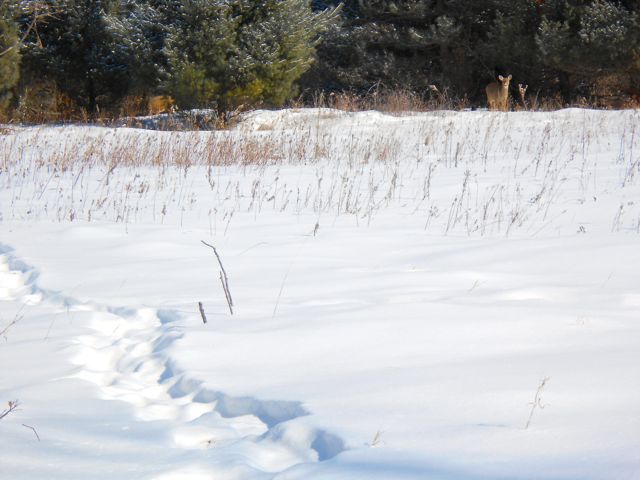 (We were just over at Bunker Park in Anoka County snowshoeing last week. The five deer we saw there wanted nothing to do with us!)
Grandfather Trees
I LOVE big old trees. On the west side of the lake are a couple giant cottonwoods. I don't know how long they've been here, but a couple hundred years, I'm guessing. The Park Service folks probably know.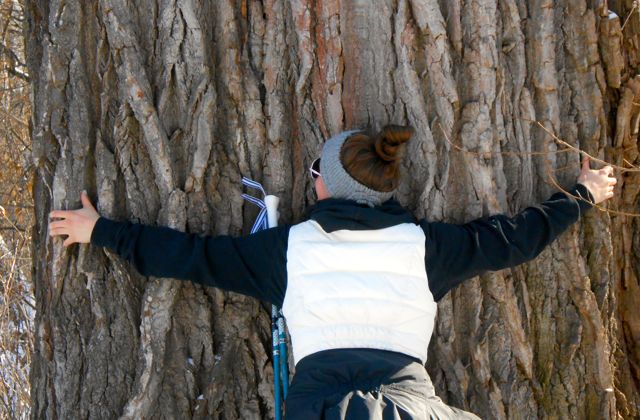 Updated Winter Map
Since I originally wrote this post there's an updated winter map with some changes, as I mentioned above. Skate skiers are still welcome on the Eagle Lake Trail, but it's no longer groomed for classic skiers.
The ski-only trails are on the east side of the park, with the steepest hills on the south end of the trail system. There are some lighted trails for night skiing, too (or you can do what a friend of mine has done: ski with a headlamp!).
The Park Office is open daily through the winter. You can buy your vehicle permit and ski pass there if you don't already have one. Washington County Parks recently decided on using their own ski pass, so the Minnesota Ski Pass is no longer accepted at Lake Elmo.
(NOTE: The Washington County Parks vehicle permit is also good in the Anoka County Park system.)
Here's more…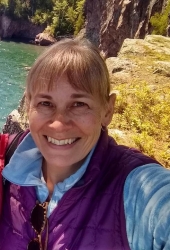 Latest posts by Sharon Brodin
(see all)