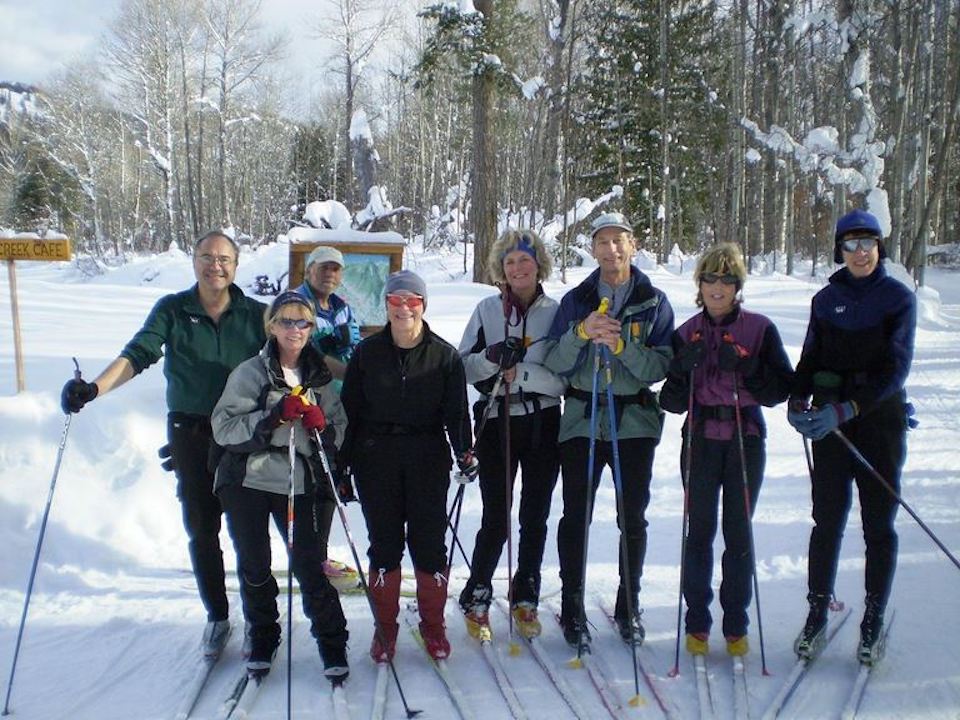 North Star Ski Touring Club is a members-based nonprofit organization that's mission is to "enjoy and promote the development of cross country skiing." This includes dozens of ski trips throughout the winter—day, weekend and extended trips—as well as education and trail development.
But if you're not a cross country skier (yet), don't tune out…the Club has grown over the years to include activities all year long for their members who love being active outdoors. You'll find outings for hiking, biking, canoeing and kayaking, too.
About North Star Ski Touring Club
North Star Ski Touring Club (NSSTC) was born in 1967 with a membership of 19 skiers. Today it has a membership of over 460 households, making it the largest ski touring club in Minnesota and one of the largest in North America.
Club members—the North Stars—are a diverse, active group of folks who love "silent sports" in the great outdoors. Member love to ski, but they also love to hike, bike, canoe and kayak. Within the club are smaller groups with a specific focus like a singles division and Wednesday Wanderers.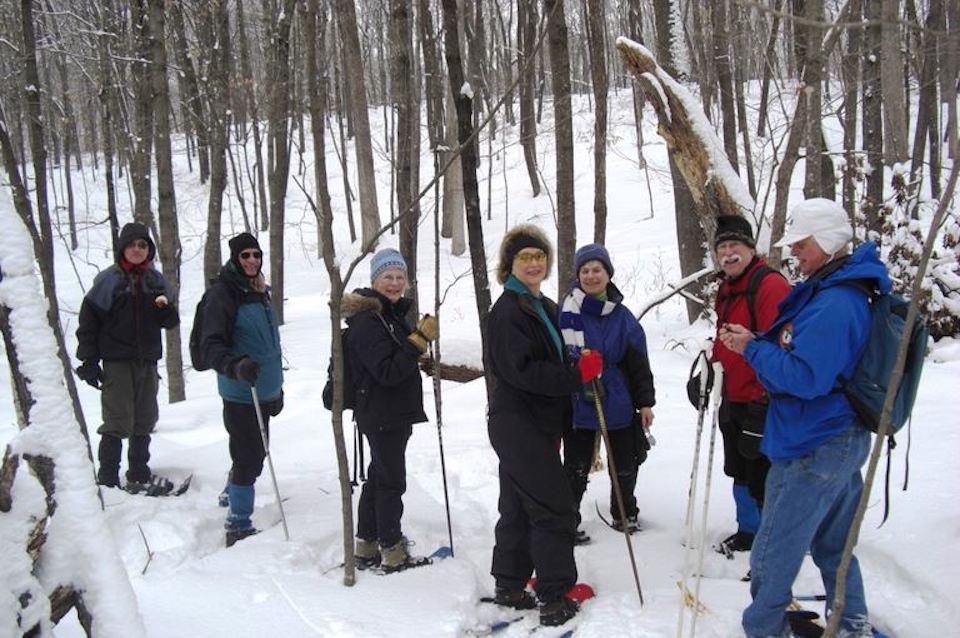 The heart of the Club is their winter calendar full of cross country ski trips—day, weekend and extended trips. They've made it their goal to offer day trips every weekend of the ski season that are within an hour's drive of the Twin Cities.
Cross Country Ski Trips Here and Abroad
NSSTC's trips aren't limited to the Twin Cities area, though. Weekend ski outings are offered most weekends from December through March (in normal years! 2021 will depend on Covid restrictions). These head to northern Minnesota, Wisconsin and Michigan's Upper Peninsula.
And if you're really looking for a ski adventure, NSSTC also offers trips to other great ski locations in the US, Canada and Europe, notably, Scandinavia.
Year-Round Local Activities ~ Not Just in the Snow
As mentioned already, NSSTC has expanded beyond ski outings. The North Stars didn't want to limit their activities together to the winter months, so they also have a summer schedule full of day and weekend trips for bikers, hikers and paddlers.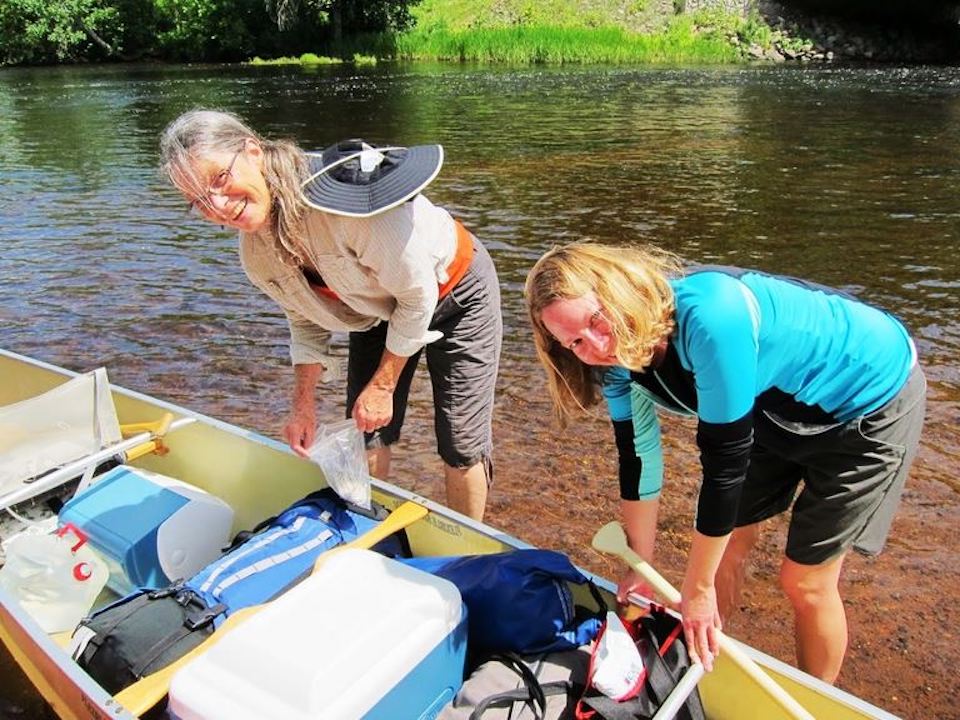 An Active Volunteer Community
NSSTC isn't just about having fun on the snow, the trails or the water, though. The Club actively assists county, state and federal agencies to develop and maintain hundreds of miles of trails throughout Minnesota.
Every fall the Club sets up several weekends for volunteers to help with trails. They've donated thousands of hours over the years both creating and maintaining the trails groomed for skiing in the winter.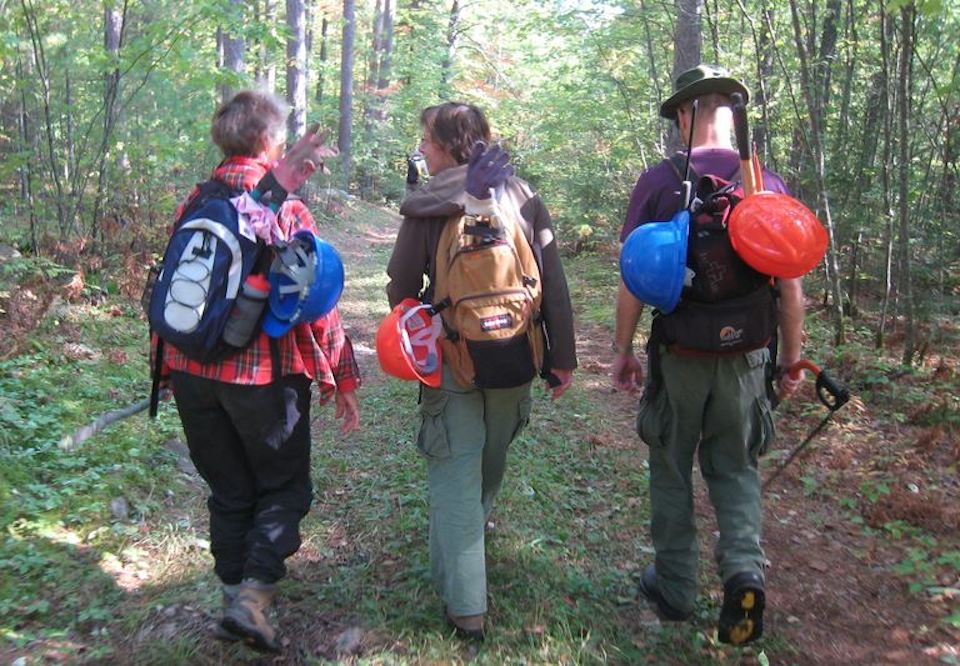 And not only do the folks at NSSTC work on trails, over the past few years they've initiated a grant fund, donating $30,000 per year for ski trail development and maintenance. See their website for grant information.
Click here for more on volunteering and other information about NSSTC.
Click here for more on their grant program.
How to Become a Member
Becoming a member of NSSTC is probably the best way for you to learn to ski and find the best cross country skiing trails around—with someone else doing the planning!
Membership in NSSTC is open to all ages and all levels of skiers, and the fee is extremely reasonable—just $20 a year for a solo membership.
Member benefits include:
Members-only trips—local, regional, national and international
Monthly educational meetings
Opportunities to volunteer on a trail development team
Ski lessons
Print and email newsletters
Activities geared towards families with kids, singles, older adults and general membership
Year-round activities already planned out for you
Start with this page about Membership, then check out the other pages under the Membership heading in the menu bar.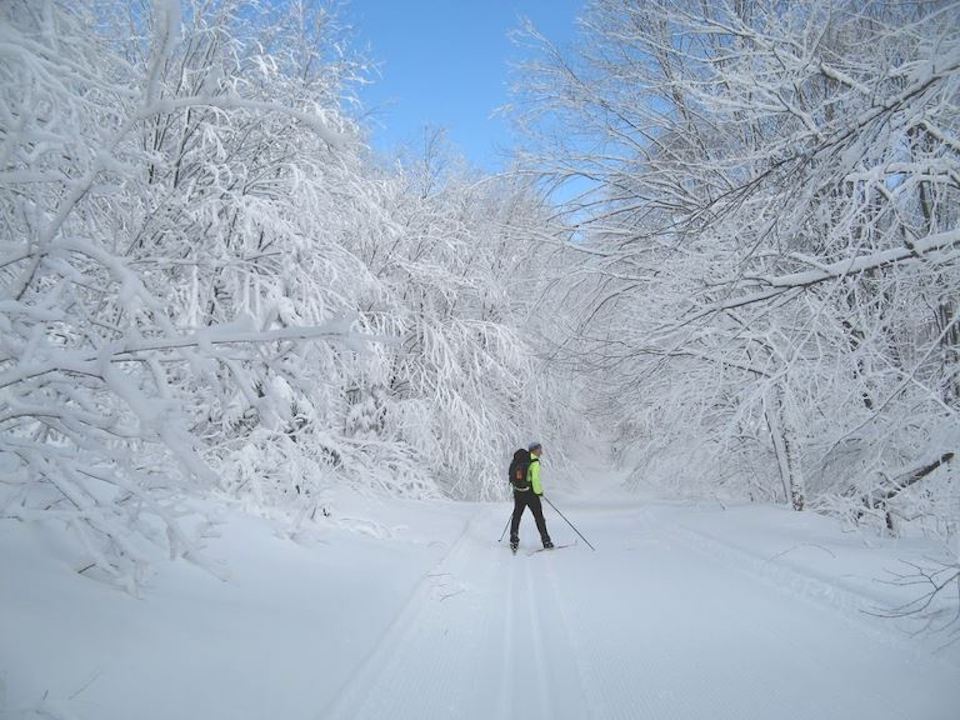 NSSTC welcomes you—and even encourages you—to try a few of their day outings first to see if the North Stars are a good fit for you.
You'll find NSSTC on their website and Facebook.
(All photos courtesy of North Star Ski Touring Club)
You'll like these, too…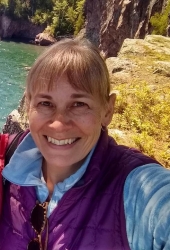 Latest posts by Sharon Brodin
(see all)