Washington County • Daily or annual state park vehicle permit needed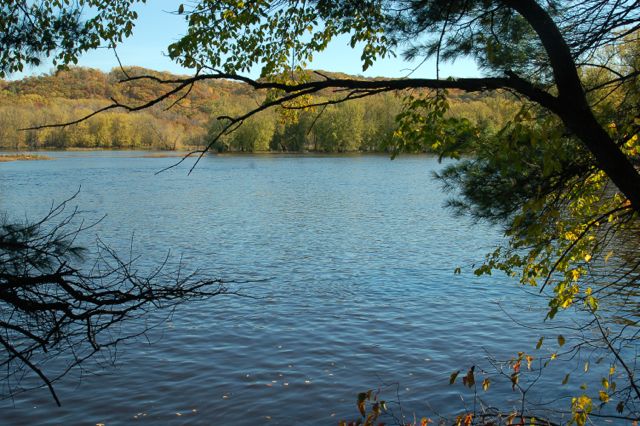 William O'Brien is one of three state parks in the Twin Cities metro area, and one of two in Washington County. O'Brien has two beautiful campgrounds.
What's Great About William O'Brien
William O'Brien's location in the St. Croix River valley and its easy access for Twin Citians make this a hugely popular park. You'll definitely want to make reservations for any weekend camping trips during the busy summer months. Maybe even weekday camping trips.
The St. Croix River, forming the border here between Minnesota and Wisconsin, is a National Scenic Riverway. Be sure to bring along your canoe or kayak if you're a paddler.
The Campgrounds
There are two campgrounds in William O'Brien with 124 sites altogether. Riverway Campground is alongside the St. Croix River and Savanna Campground is in the northcentral section of the Park. Click here for maps of the campground.
There are a couple group camps, as well—one near Riverway and the other called Wedge Hill, closer to Savanna. Two walk-in tent sites are next to the Wedge Hill group camp, too.
Both campgrounds offer flushies and hot showers—yay! That's not a given in state parks, necessarily.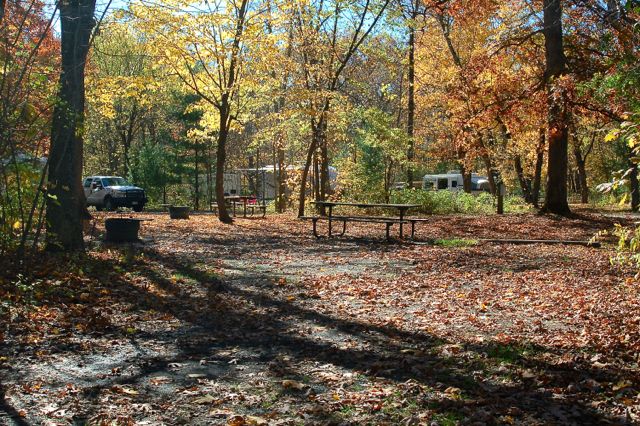 O'Brien also has four camping cabins—three of them winterized and one seasonal. They all have electricity and two of them are wheelchair accessible.
What is There to do at William O'Brien?
Plenty!
If you don't have your own canoe or kayak, there are rentals available on the weekends. You'll have great paddling on the St. Croix River or on Lake Alice. Or if you have a fishing boat, there's a launch nearby.
There's a swimming beach just across the park road from Riverway Campground on Lake Alice. It would be a couple-mile bike ride from the Savanna Campground—enough time to get hot and ready for a good swim!
There are several hiking trails near the campgrounds, including the Riverside Trail that follows the St. Croix and circles around the campground. The Woodland Edge trail runs alongside Savanna Campground and brings you to the highest point in the Park.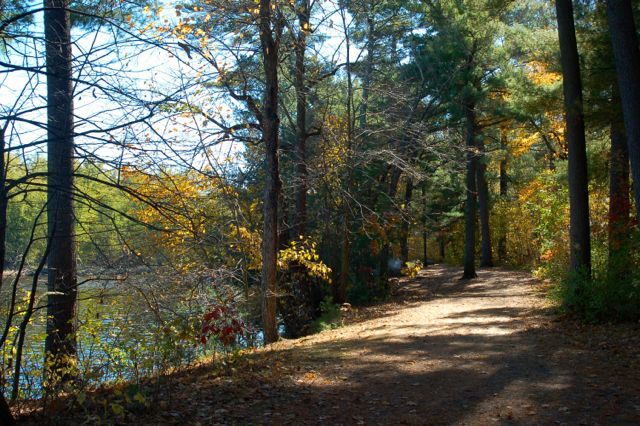 Winter Camping
If you're a winter lover, you're in luck. Three of the four camping cabins here are winterized for year-round use. They're very popular though, so reserve early if you plan on a weekend stay!
There are a few winter campsites at Savanna Campground, too, for the really adventurous. It's a great way to try winter camping. Wait for a not-too-cold forecast and head on over.
Well-maintained cross country ski trails are accessible right next to you.
How to Get There
The Park Entrance is on Highway 95 just north of Marine on St. Croix. Just south of that Entrance is the road to Riverway Campground, although you'll need to stop for your park sticker first.
You'll need a daily or annual Minnesota State Park vehicle permit in addition to the campground fees.
For more information and to reserve a site.
You'll like these, too…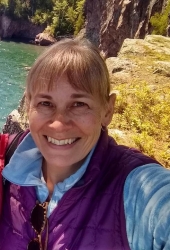 Latest posts by Sharon Brodin
(see all)